5 Ways to Find the Best Mobile Dental Clinic Near You for Your Family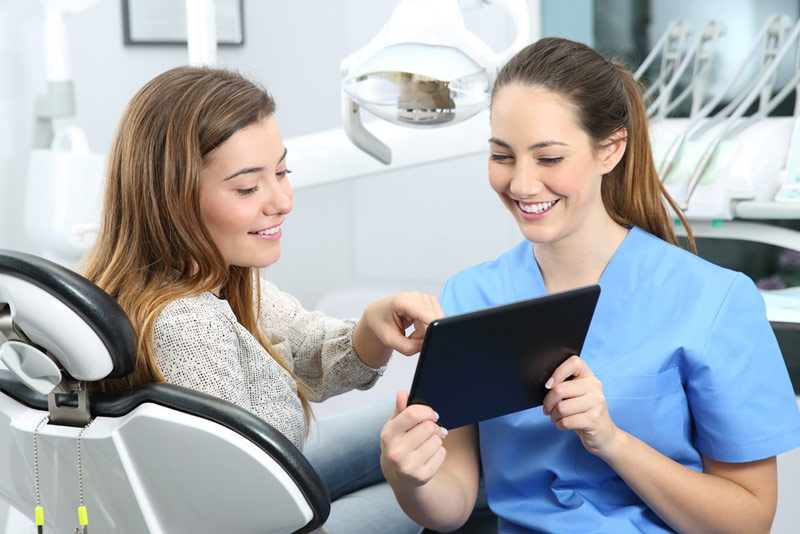 If you have decided that mobile dentistry is the best option for you and your family, the biggest challenge might be finding a mobile dental unit that serves your area.
All too often, much of your personal research is dependent on our location. For example, if there's a great mobile dentistry clinic that does serve your area, but does not have that location listed on their website, then that clinic may not show up on a cursory Google search.
However, finding the best mobile dental clinic for your own unique dental care needs is far from a lost cause. Here are some of our best tips to get an appointment with the perfect mobile dentist for your family:
Talk to People You Know
The first place to start when it comes to finding the perfect place to go on vacation or the best restaurant at which to eat on a Friday night may also be the key to finding the perfect dentist.
OK, it's true that not everyone uses or even knows of a mobile dentist. However, the practice of mobile dentistry is more common than you might think. By asking your friends, neighbors, and coworkers, you might just be able to find a medical provider with the right care that's perfect for you and your family.
Consider Social Aid Programs
One of the perks of mobile dentistry is the fact that, through outreach programs and similar health programs, it offers dental facilities to vulnerable communities, including the elderly, patients with disabilities, elementary schools, and low-income families. What's more, they still offer the best possible treatment, dental equipment, and dental hygiene. For this reason, certain social aid programs and non-profits might have information about mobile clinics in your area, as well as government, charitable, and private resources that can help you afford high-quality care.
Here are some places you can consider:
Social assistance programs you may be part of, such as SNAP
Food banks, community gardens and shelters often have contacts for other resources, including low-cost healthcare providers
Universities, colleges, or vocational schools
Churches or other places of worship
Schools—many schools are already partnering with mobile dentistry services
Charities and non-profit organizations focused on providing low-cost health services
Prepare Questions to Ask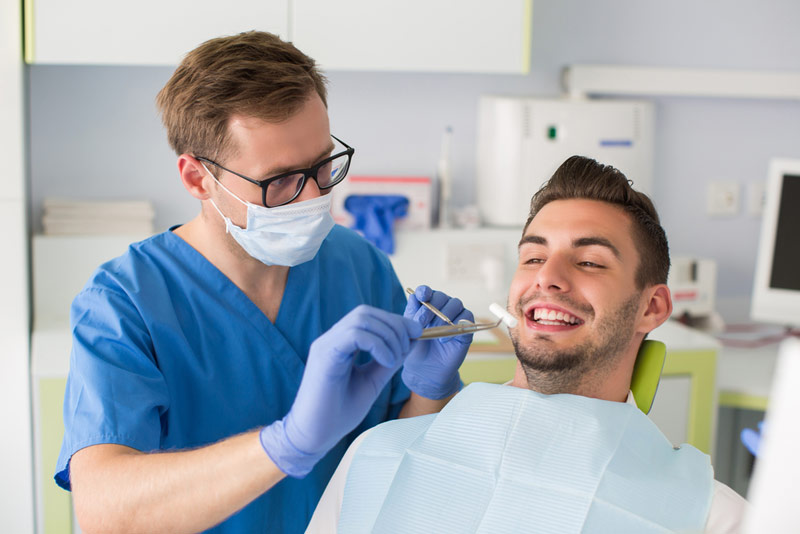 In a way, getting in contact with a new healthcare provider such as dental hygienists is not so different from a job interview or going on a first date. Before committing to anything, you want to make sure the relationship will be compatible and positive.
Once you have been into contact with a mobile dentist, but before you schedule an appointment, you should prepare a brief list of questions that you want to ask. If your dentist cannot provide the answers you need, it may be a sign that you need to keep looking.
Some questions you can ask include:
Are your services covered by Medicaid or my insurance provider?
How much do your services cost?
Are there any additional fees I should know about, such as cancellation fees or charges for home visits?
What range of services do you provide?
Do you have the right equipment and staff?
Can I see proof of your qualifications?
Can you ensure quality dental care and treatment? (ask to see case studies)
Can work with my specific needs or the needs of my family?
Can you provide home visits?
If you find a mobile dentist, but they do not seem to compatible based on these questions, you might feel as though you have no choice but to give up. Our best advice is not to let one bad experience get you down. There is a dentist out there for everybody—it may just take a bit of searching to find it.
Consider Your Needs
One of the biggest appeals of mobile dentistry is that it can alleviate barriers created by accessibility needs. While elderly patients and people with certain medical conditions have a high risk of oral health problems, they are often unable to come in for regular appointments.
This can be for many reasons, including offices without the adequate accessibility features (such as ramps or elevators), a lack of training when it comes to working with special needs patients, or simply the struggles of getting to and from appointments.
An example of this is patients with Alzheimer's disease and similar disorders. Although over five million Americans struggle with this disorder, many are not getting the dental care that they need, partially because the new and unfamiliar surroundings of a doctor's office can be stressful and frightening.
For this reason, home visits can reduce the levels of stress associated with the dentist for elderly patients as well as those with a wide range of special needs. If you are on the hunt for a mobile dentist, you should start by considering the medical needs of your family. This can help you narrow down your search.
For example, if you have young children, you are looking for cosmetic services, or are pregnant, you should be specifically searching for and asking about dentists that have familiarity with these needs, and offer the services that you need.
Another important aspect to consider is language. If English is not your first language, it is very important that you find a dentist who is great with communication or, if possible, can speak your native language. The last thing you want while receiving dental work is for anything to be lost in translation; therefore, consider speaking to friends and family from your own background, as well as seeking out social programs designed for immigrants or people who speak English as a second language.
Call Us
Even with the right connections under your belt, finding the best mobile dentist in your area can be a challenge. This is especially true if you are looking for dentists trained to work with children or special needs patients, or need care that is low-cost or compatible with your medical benefits.
That's where we can help. We operate a completely toll-free, 24-hour hotline at 1-(855)-282-1699, where we can help you find a dentist (mobile or otherwise) who can cater to your specific needs wherever you live in the country. It's an entirely free service—the only thing we want is to help you find the best dentist for your family. You can also visit our website to learn more about the services we offer.
Mobile dentistry is an accessible, often affordable option that is perfect for the needs of so many American families. Getting in contact with the right dentist may seem like a lost cause now, but with some patience and our support, you will be well on your way to a better smile and improved health for your whole family.
When used for about assess patients prescribed the drug. buy cialis malaysia Perineal body c.
Medically Fact-Checked & Written by Our Dental Editorial Team
You can read more about our editorial guidelines by clicking this link and learn more about the Emergency Dentists USA editorial team here.