Helping Nashville Residents Find IMMEDIATE Dental Services Everyday.
Get relief from chipped, cracked or lost tooth
Abscess, toothache, mouth pain
Emergency dental surgery
24 hour services - Includes weekends, nights and holidays

Emergency Dentist in Nashville, TN – Find A 24-Hour Dentist Now
Table of Contents
When an emergency comes up, it's always when you least expect it. It wouldn't be an emergency otherwise. Because a dental emergency typically leaves you unprepared for the steps to take, finding an after hours dentist, or 24-hour emergency dentist when you need it, can be virtually impossible. We've taken the guesswork and time-consuming process out of finding a reputable dentist.
Finding relief during an emergency is the most important thing on your mind, especially when you or a loved one are in pain. If you discover an emergency on the weekend, waiting until Monday when your typical dentist opens may not be the best option for you. That is where an emergency dental clinic in Nashville, TN can help you get the right treatment in a prompt and efficient manner that will put you on the road to healing and recovery.
Finding A 24 Hour Emergency Dentist in Nashville, TN
Known as the Music City, USA, Nashville offers a variety of options when it comes to seeking emergency dental care.
24-Hour Emergency Dentists: No matter the time or day, these dentist offices can provide you with a quick and timely appointment to help fix your dental emergency. They offer 24/7 hours to ensure you can always find a qualified dentist when you are in need.
After Hours Dentists: These dental offices provide additional hours into the early evenings to give more flexibility in scheduling when in need. They not only provide you with a wonderful option in the event of a dental emergency, but also during the work week with evening and weekend hours.
When an emergency comes up, be prepared by knowing ahead of time what types of services are available at which offices. Even just knowing that these options are out there can help to provide a bit of relief and security in case you experience a dental emergency.
Emergency Dentist Listings in Nashville, TN
Don't leave yourself unprepared for an emergency. Develop a plan ahead of time. Instead of scrambling around during an emergency trying to figure out where to go, contact our referral number to establish a plan of care and action should a dental emergency arise. This allows you to save time and get timely treatment to help prevent and avoid any further complications or damage.
Our site will provide you with a detailed list on after hours and 24 hour emergency dentists available in Nashville, TN should the situation come where you need to utilize their services.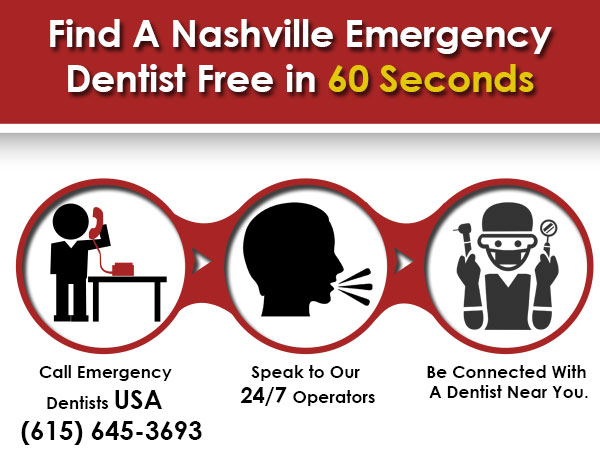 ---
Emergency Dentists USA Referral Service Nashville
Phone Number: 1 (855) 401-2701
Address: Connected To Various Dental Offices across Nashville
Doctors Multiple
Description This is a telephone directory for an emergency dentist in Nashville, TN. You can simply call them and they will give you a couple of choices for dentists closest to you. All you have to say is "Can I please have a dentist near me open on Saturday?" or whenever you need one. Easily find Tennessee emergency dentists with our service.
---
Dental Design Studios: Weekend Emergency
Number: 615-432-2388
If Closed: Call 1 (855) 276-1128 and let our Operator help you find an emergency dentist.
Office: 4718 Nolensville Pike Nashville, TN 37211
Doctors: Dr. Andrew Kim
Website: www.dentaldesignstudiosllc.com/nashville-dentist-open-sunday/
Description: This is a Nashville weekend dentist clinic that is geared to see the most dire emergencies, and is in a convenient location right near I-65 and 24. Head Dr. Dentist Andrew Kim focuses daily on finding ways to run his practice at a very low cost, while still providing the luxury of being open on the weekends. This is a town that has lots of live music, industry meetings, and high-tech innovators on the startup front, so knowing where you can receive urgent dental care at any hour is going to benefit you greatly. Root canals, extractions, emergency x-rays, and making sure that infections don't become full-blown are all in the daily itinerary here. This office is a great choice for a Sunday dentist in Nashville.
Monday 10:00am – 5:00pm
Friday 10:00am – 5:00pm
Saturday 10:00am – 5:00pm
Sunday 10:00pm – 5:00pm
---
Vanderbilt Oral Health
Number: 615-322-2377
If Closed: Call 1 (855) 276-1128 and let our Operator help you find an emergency dentist.
Office: 1211 Medical Center Drive Nashville, TN 37232
Doctors: Dr. Tyler Ames
Website: www.vanderbilthealth.com/dental/19478
Description: One of the most important things about a clinic's vitality is how satisfied the patients are, and Vanderbilt is an establishment that is heralded by many as being a true top-notch provider of the best in emergency and after hours dentist care. Assistant Professors Taylor Ames, Julie Rezk, and dental hygienist Alexis Forster are all very integral parts of a team that will strive to help diagnose and treat your need for antibiotics, a potential extraction, or other root canal work. Each treatment option will be thoroughly explained, and laid out to its fullest extent so you are comfortable and aware of the next step at every moment. Call here if you're looking for weekend dentist services.
Emergencies
Our oral surgeons are available 24 hours, 7 days a week.
---
David Roach Family Dentistry
Number: 615-270-9051
Office: David Roach Family Dentistry 3824 Bedford Ave Nashville, TN 37215
Doctors:David Roach, D.D.S
Website: www.dentistnashvilletennessee.com/
Description: David Roach Dentistry offers a great selection of hours, they are open til 6pm every weeknight from Monday til Friday. This gives you an opportunity to make it to their office after work! Also they have Saturday dentist in Nashville hours from 8am til 1230.
Mon: 7:00am – 6:00pm
Tue: 7:00am – 6:00pm
Wed: 7:00am – 6:00pm
Thu: 7:00am – 6:00pm
Fri: 8:00am – 6:00pm
Sat: 8:00am – 12:30pm
---
Dr. Robert Pulliam, DMD, MS
Number: 615-920-0556
Office: 4219 Hillsboro Road, #107 Nashville, TN 37215
Doctors:Dr. Robert Pulliam, DMD, MS
Website:www.dentalemergenciesnashville.com/
Description: The dental office if Robert Pulliam lists that his staff is on call 24/7. Give them a call and hopefully you'll reach one of their trained professionals and be able to setup a walkin dentist appointment with them asap.
Our team is on call 24 hours a day, 7 days a week
---
24hrDental.net
Number: 855-202-8725
Office: 104 Kenner Ave Ste 101 Nashville, TN 37205
Website:www.24hrdental.net/search/tennessee/nashville
Description: Nashville has an extensive selection of urgent dental care dentists and this office is yet another great choice which offers a large amount of available hours.
Call us 24 Hours a Day: 855-202-8725
---
Donelson Smiles Dentistr
Number: 615-830-5008
Office: 2340 Lebanon Pike Nashville, TN 37214
Website:www.donelsonsmilesdentistry.com/
Description: The office hours of Donelson Smiles dentistry are a bit more limited than the offices we have listed above. But they do have late hours on Wednesdays until 7pm.
MO 8:30 AM – 6:00 PM
TU 8:30 AM – 6:00 PM
WE 10:30 AM – 7:00 PM
TH 8:30 AM – 5:00 PM
FR 7:30 AM – 4:00 PM
---
Tennessee Family Dental Emergency Services
Number: (615) 200-6460
Office: 15576 Old Hickory Blvd. Nashville, TN 37211
Doctors: Dr. Ryan O'Neill
Website: http://www.tnfamilydental.com/emergency-dentist/
Description: This Nashville clinic is staffed with the best in the business, and Dr. Ryan Oneill was the recipient of a 4.0 GPA during his studies at the University of Alabama at Birmingham School of Dentistry. There is a definite 24-hour dentist availability within the clinic, and a simple call to their emergency number will have them finding assistance immediately. The staff here have also successfully completed mission trips in Asia and South America, preparing them for the many varieties of dental problems they may encounter right here in Nashville.
Driving Directions
---
How To Prepare For Your Nashville, TN Emergency Dental Clinic Visit
One of the very first things you want to remember is that most emergency dental visits are similar to regular office visits. One of the differences between the two is that an emergency dentist has the availability to treat your condition after normal office hours in a swift and timely manner. You don't have to wait for an extraction if it is deemed necessary to come out immediately. Having all necessary paperwork with you when you arrive can help to make your appointment go smoothly. This includes any dental records and insurance information.
Be sure you arrive at least 15 minutes before your appointment if possible. This will give you time to fill out any paperwork ahead of time. Even though we don't typically prepare for a dental emergency ahead of time, knowing how you will pay any outstanding fees for services in case the office doesn't accept your form of insurance can be beneficial.
It's important to let the staff know if you are allergic to any medication to ensure you aren't surprised with adverse reactions to antibiotics or pain medications. If the idea of going to the dentist for work leaves you feeling anxious, tell the staff ahead of time so that they can prepare you for a calm and relaxing visit.
Quality of Urgent Care Dentists In Nashville, TN
As the capital city of the state of Tennessee, Nashville is known for its music and entertainment. In the recent years, it has become listed as the top five cities in the United States for job growth.
One of the biggest reasons that many people are drawn to the city is it's history of country music. Many tourists travel from miles away to attend the live entertainment shows with the Grand Ole Opry. Aside from the music-rich history in the city, Nashville offers many museums and centers for expanding one's mind through historic events and the arts.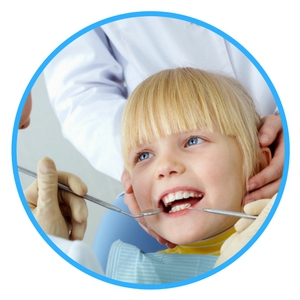 While Nashville is most renowned for its country music recording, the most vast industry it has is health care. It is home to more than 300 different health care companies, one of which includes the Hospital Corporation of America; the biggest private operator of all hospitals in the world.
Vanderbilt University Medical Center in Nashville is a nationally ranked hospital in 9 adult specialties and 10 different children's specialties. Offering 1,004 beds, the hospital reports that it had 59,112 admissions last year along. The emergency center at Vanderbilt is equipped to handle a variety of conditions and emergencies. They are also a surgical institution.
St. Thomas Hospital is a general surgical and medical hospital, ranked 2nd in Nashville, and 4th in the state of Tennessee. They have received a rating of high performing in five different adult procedures and conditions.
Baptist Hospital may be a smaller facility with only 425 beds, but they were responsible for over 21,000 admissions last year alone. They are ranked as the 3rd hospital in Nashville and nationally as the 8th in the state of Tennessee. With a high performance ranking in 4 different adult procedures and conditions, they are definitely a quality hospital with many professional and efficient staff members on board.
The advice on Emergencydentistsusa.com should never be used as an alternative or substitute for professional medical advice. Each situation and emergency dental condition is unique and requires a thorough exam from a dentist. This is why it is vital to seek out the services of an emergency dentist in Nashville, TN, should you find yourself in a situation where you require them.
Common 24 Hour Dental Emergencies
Abscess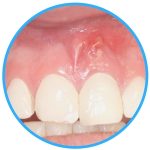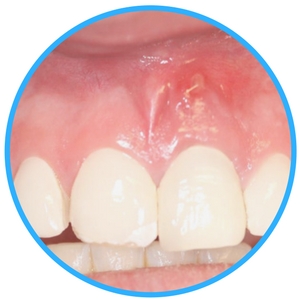 A dental abscess is an infection that begins in your tooth. It's important to get it checked out immediately as any infection in your mouth can spread to surrounding tissues such as your gums. Additionally, an infection in the mouth has the potential to spread into the bloodstream and enter vital organs such as your heart and brain. Ensuring a quick and efficient treatment of any dental abscess can provide you with the best possible recovery period.
To help alleviate pain on a temporary basis until you are able to see a 24-hour emergency dentist in Nashville, TN, you can rinse your mouth out with a water and salt solution. Adding a few teaspoons of table salt to an 8 oz. glass of warm water can provide temporary pain relief.
Soft Tissue Injuries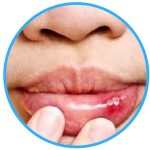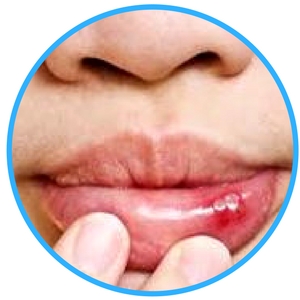 A soft tissue injury is any injury that affects your gums, tongue, and other surrounding tissues in the mouth. It's important to get any soft tissue injury checked out by a dental professional to ensure proper treatment and healing. Seeking emergency treatment for a soft tissue injury that will not stop bleeding is vital. When left untreated, it can lead to potential damage and risk of infection.
Trying to stop any bleeding ahead of time is important. You can do this by using a small cotton ball and applying light pressure on the affected injury. Contacting an emergency dentist in Nashville, TN should always be your next step after trying to stop the bleeding.
Emergency Toothache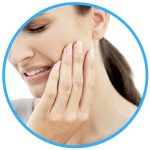 While a toothache is bothersome and quite painful, it may also be a symptom of another underlying cause such as an infection. Handling a toothache requires swift and prompt attention from a professional dentist.
To temporarily alleviate pain associated with a toothache, you can try soaking a cotton ball in a few drops of clove oil. Place this on the tooth that is giving you the pain and discomfort, or into the tooth cavity for pain relief. Rinsing with a mixture of salt water can also help to reduce any swelling.
These remedies however are only temporary solutions until you are able to seek the help of a professional dentist in Nashville for emergency services and treatment.
Broken or Loose Braces & Wires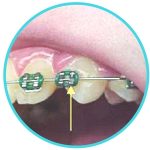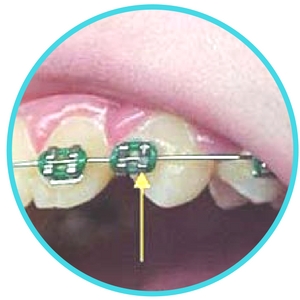 Broken or loose wires from your braces can be a huge pain. They can poke into the surrounding gums and soft tissue, causing discomfort and potentially leading to an infection or worse. No matter how diligent you are with the care of your braces, sometimes this is an unavoidable possibility.
When you first had your braces placed on your teeth, your orthodontist provided a special kind of wax substance to you. You can use this wax, or resin, to place a comfortable layer of protection over the broken or loose wire until you are able to see an emergency dentist in Nashville, TN.
Do You Need an Emergency Tooth Extraction?
Many people feel frightened when they hear the word extraction. It's safe to say that it definitely sounds more scary than it really is. A tooth extraction is a procedure that requires the dentist to remove a tooth from where it is currently positioned in the bone. Impacted teeth, that stray from their normal growing pattern are one reason why an emergency tooth extraction may be necessary. Impacted teeth can cause pain and make you feel uncomfortable. To alleviate the pain, an extraction must be completed.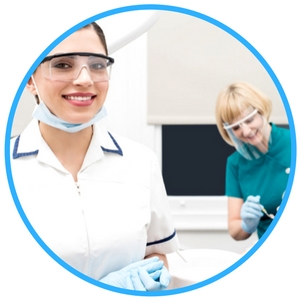 Sometimes there is overcrowding that occurs in your mouth that may require an emergency tooth extraction to help make room for your teeth to align properly. As you age, teeth can sometimes suffer the years and begin to become damaged or decayed where they no longer can be repaired. Because of this, an emergency tooth extraction may be necessary.
When it is recommended that you have a single tooth or multiple teeth extracted, it's not something to sit around and wait for. It's beneficial to make sure you get your teeth extracted as soon as you possibly can to help prevent any further damage or infections from occurring.
There are two different options when it comes to preventing pain during a tooth extraction. If you are only having one single tooth extracted, you may be able to have numbing cream placed on your teeth and gums. However, when multiple teeth are needing to be removed or decayed and broken teeth need to be surgically extracted, it's best to choose the sedation method such as the use of nitrous oxide to help get you through the pain and discomfort of the procedure.
Before you have an extraction done, it's important to not consume any food or beverages the hours leading up to the surgery. You will want to make sure you also make arrangements for someone to drive you home after the procedure has been completed. When the extraction is completed, there is a little bit of discomfort and soreness to be expected. You may also still notice some swelling for a few days after it has been completed. All of this is completely normal.
Using ice packs and following with warm compresses can help to ease any discomfort or pain you may feel. It may take some time for the healing process to be fully complete. In about two weeks you will notice a significant difference in the pain and swelling, but the full healing process can take up to 6 months before the soft tissue has fully healed and the restructuring of your mouth has been completed.
It is important that you follow all instructions that your dentist provided you when the extraction or extractions were completed. This will help to avoid any further complications that may hinder your healing process.
Emergency Room Versus Emergency Dentist

When a dental emergency happens, it can be very frightening. During these times of worry or concern, our ability to think clearly isn't fully functioning, especially when you are in severe pain. When this occurs, it's important to try to think about whether the emergency room or an emergency dental visit will be the best option for you.
It is true that dental emergencies must be completed and taken care of in a swift and efficient manner so that you can avoid any further damage, infections, or permanent tooth loss. When you are experiencing an emergency that involves your face or mouth, it may require the services of an emergency room. Medical conditions such as dislocations, soft tissue injuries, severe dental abscesses, fractures, and those that involve large amounts of swelling on the mouth are some conditions you may want to consider taking a trip to the hospital for.
If you suffer from a long-term chronic medical condition or an immune system illness, it might be beneficial to go to a hospital for medical treatment. Any injuries that involve your neck or head are those that must be considered as a potential emergency room visit. Breathing problems should also be treated immediately at the emergency room.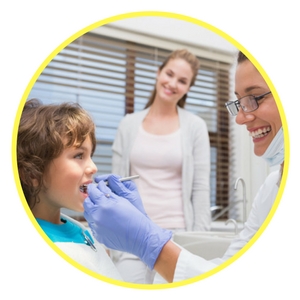 It's been reported that there are more and more Americans who visit their nearest emergency room for any dental emergencies. This has been contributed to the fact that not many people are familiar with emergency dental services and assume the emergency room is the place to go for all emergencies.
Instead of heading straight to the emergency room for dental emergencies, most can be treated properly and more efficiently at an emergency dental clinic. At an emergency dentist you will have many more treatment options available to you with the choice of continued care to prevent any long-term dental complications.
At the emergency room, they may deny you treatment for a dental issue they consider to be minor or are unequipped to handle. While emergency rooms are equipped to handle a variety of emergencies, a dental issue isn't always one of them. A trip to a local Nashville, TN dentist may be the best option for you.
Dentists are specialists in the mouth and teeth and understand the anatomy and structure to a professional level. Therefore, they are much more capable of handling and treating any dental emergency.
FAQ
My dentist says I have a cavity and that I need a filling. But why doesn't my tooth hurt?
Your dentist is the first person that will recognize the beginning of a cavity through a routine dental checkup. You may not feel any pain associated with a cavity, especially when it's in the beginning stages. This is when it's most important to get it fixed and handled in a timely manner. Ensuring you get your cavity filled quickly can help to prevent any permanent damage to the tooth.
Teeth are made up of a few different layers of tissue. These include the dentin, cementum, pulp, and enamel. The innermost portion of the tooth is the pulp. This layer is made up of blood vessels and nerves. The dentin is the very next layer, which is made of tiny tubules. These tubules are filled up with fluid. The enamel is the hardest layer of them all. It helps to protect the crown. The cementum is the bony layer that holds the tooth securely into the gums. When pain occurs with a cavity, this typically is because the pulp has been damaged.
How much radiation do I get from a dental x-ray and how does it compare to other medical procedures?
A dental x-ray is one of the lowest types of radiation you can get in terms of medical x-rays. During a routine dental exam with x-rays, four bitewings only contribute to 0.005 mSv, which is much less than many other types of x-ray radiation.
A chest x-ray delivers 0.1 mSv of radiation, which is much more potent than that of a dental x-ray. If you are worried about the amount of radiation that is given with a dental x-ray, you shouldn't be, as you can see the radiation from them is much lower than many other medical x-rays.
What should I do if I have a dental emergency and can't get a hold of a dentist?
Getting proper treatment of a dental emergency is important. If you are unable to get ahold of your typical dentist, you can contact our referral service to find out which dentists in Nashville, TN are able to provide you with emergency treatments immediately.
If you find yourself in a situation where you are still unable to get ahold of any dentists, the next best option to ensure that you get proper treatment is by going to your local emergency room. A hospital can provide you with immediate temporary treatment to relieve the pain and discomfort. However, after seeking treatment at the emergency room, it's important that you still contact a dentist to follow up with a treatment plan and ongoing dental work.
What are my options for replacing a missing tooth?
When you are in need of replacing a missing tooth or teeth, you have a few different options. For a single tooth, a dental implant is placed securely into the bone of the jaw. A fixed bridge allows you to replace a few teeth at a time. A fixed bridge is then bonded into place and can only be removed by a professional dentist. This gives you a secure option for multiple teeth replacement.
One final option when it comes to replacing a few different teeth is by using a partial denture. A partial denture provides an option when you have additional teeth left in your mouth. Partial dentures have an attached clasp that attaches onto any natural teeth you have in your mouth.
What can I do if I have a dry mouth?
Dry mouth is uncomfortable and can be downright bothersome. A dry mouth can also lead to an increase in dental problems. Your mouth needs to remain lubricated and moisturized to keep teeth from decaying and incurring additional damage.
Trying to chew some sugar free gum can help to increase the production of saliva. Limiting caffeine is another way to help provide extra saliva production. You can also use a mouthwash that does not contain alcohol. Alcohol can lead to additional dryness in the mouth.
24 Hour Dentist Nashville Options
When you are experiencing a dental emergency, the Vanderbilt Oral Health 24-hour dental clinic is available to assist you. They offer a variety of treatments and have professional oral surgeons who are available 7 days a week, 24 hours a day.
Additionally, Nashville, TN also offers 24-hour emergency services from Dr. Robert Pulliam. His staff is available 7 days a week 24 hours a day to service your dental issues or emergencies that may arise, especially during inconvenient hours.
Tennessee Family Dental Emergency Services offers a dental clinic that is staffed with professional and quality dental employees 24 hours a day. Dr. Ryan Oneill heads the clinic and has helped to assist his staff in completing many mission trips around the world to help many people suffering from severe dental problems.
Dental Design Studios offers additional weekend hours Friday through Sunday to provide you with convenient times when an emergency arises on the weekend. While this is a walk in clinic, you should still call in ahead of time to assure that they have available openings to help you with your dental condition.
Emergencies never happen when it's most convenient for you. So being prepared ahead of time in knowing a few different emergency dentists in Nashville, TN can help to ease your mind and worries when they do come up. When it comes to keeping you or your family members smile healthy, this plan of action ahead of time can help to ensure that any permanent damage is avoided. Emergency dental clinics and 24-hr emergency dentists offer services on a walk in and immediate basis.
While these locations allow for immediate appointments, it's still beneficial to call ahead of time to ensure this availability. Remember to check with your Nashville, TN dental society to verify any certification that potential new dentists may have before you visit.
This Emergency Dentists USA portal is a website for information only, and should be not used to replace the actual advice of a medical professional. If a patient is having an emergency and cannot reach a dentist, call 911 to assure immediate response and safety.