Helping Thousands of People Each Year Find Dental Services
Emergency dental surgery, cavities, general dental care.
Find immediate help, no insurance required.
Get relief from chipped, cracked or lost teeth, abscesses or toothaches.
Emergency Dentist Newark, CA
Emergencies occur anywhere at any time and to anyone. It's quite disappointing when you have to postpone an event you have been waiting for quite some time due to an emergency. However, health should always come first; other activities will follow later. Dental emergencies have grown frequent with time, due to the advanced dental activities people are undertaking, but since you can't lock anyone up, accidents occur as they conduct their various activities, and they need urgent dental care. The dentists in Newark CA, however, care much about their clients and therefore, offer emergency dental care services in most of their clinics.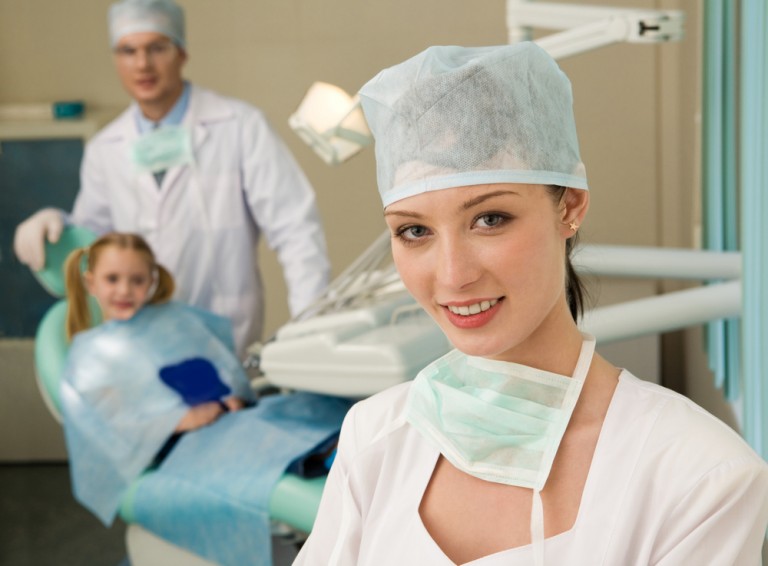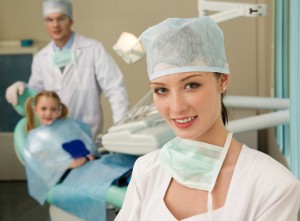 We help you find a 24-hour dentist in Newark CA
It is quite hard to get a dentist in the face of an emergency, more so amid all the confusion and panic. Asking for help will cost you nothing so be sure to seek help wherever necessary. Having your dentist contact, or any 24-hour dentist contacts save the situation. We have gone an extra mile in helping you find urgent dental care in the time of the emergency. Here is a review of the best dentists in Newark CA.
---
Emergency Dentists USA Newark Referral Service
Phone Number: Click to Call:
Address: Our Referral Service to Various Dental Offices across Newark
Doctors Multiple
Description Call our Newarkreferral service Emergency Dentists USA phone number and get connected to an emergency dentist in Newark, CA in seconds! We provide a service that will get you to the dentist that fastest and easiest way possible, you can call us 24 hours a day, 7 days a week and its 100% free!
---
Newark dental center
Dentist: Dr. Gerald, Dr. Melissa and Dr. Melinda
Address: 37070 Newark Blvd. Suite A, Newark CA 94560
Website: www.newarkdentalcare.com
Phone Number: (510) 792-1456
Description:
For cosmetic dentistry treatment, preventive and restorative dentistry as well as periodontal and prosthetic dentistry. Be sure to contact the Newark dental center. The doctors are highly qualified and experienced in the different fields and offer quality services to all their Newark patients. They are welcoming to all clients they highly believe I open communication and therefore always create the conducive environment for this. Other than the day to day dental care, they provide emergency dental care to all their clients.
Office hours:
Monday 9 am to 6 pm
Tuesday 9 am to 6 pm
Wednesday 9 am to 6 pm
Thursday 9 am to 6 pm
Friday 9 am to 6 pm
Saturday – Closed
Sunday – Closed
---
Cedar dental care
Dentist: Dr. Preeti Kumar
Address: 39275 Cedar Blvd, Newark, CA 94560
Website: www.dentalcarenewarkca.com
Phone Number: (510) 402 1615
Description:
Dr. Preeti and her team have worked hard to provide a conducive environment for all their clients. The professionals are well trained and offer quality services to the residents of Newark and also neighboring places; not forgetting visitors as well. They offer emergency dental care for the different specialties in dentistry. Call today to book an appointment.
Office hours:
Monday 10 am to 7 pm
Tuesday 10 am to 7 pm
Wednesday 10 am to 7 pm
Thursday 10 am to 7 pm
Friday 9 am to 5 pm
Saturday 9 am to 5 pm
Sunday – Closed
---
New park mall family dental group
Dentist: Dr. Chang
Address: 1131 Newpark Mall Newark, CA 94560
Website: www.newparkmallfamilydental.com
Phone Number: (510) 796 8888
Description:
Team of dentists alongside other professionals work tirelessly to ensure that Newark residents have beautiful smiles. Specialized in various types of dentistry, the dentists offer quality services to their clients and to their maximum satisfaction. Those that fear the needle need not worry as sedation dentistry is available as well for them. New Park Mall Dental, offers dental services to all family members, you could consider them for all your family dental requirements. The team also offers emergency dental care to the residents of Newark.
Office hours:
Monday – Closed
Tuesday 9 am to 6 pm
Wednesday 9 am to 6 pm
Thursday 9 am to 6 pm
Friday 9 am to 6 pm
Saturday 8 am to 2 pm
Sunday – Closed
---
Be ready for your emergency dental Newark
You can't be willing to have an accident, but you sure can prepare for the aftermath of the accident. It's no one's desire to encounter an accident, but when it occurs, accept it did happen, stand up and walk again. Contact your emergency dental clinic, and book an appointment with the Newark dentist. In the course of the call. Inquire whether they take insurance, if you intend to pay via insurance. If you opt to pay cash, be sure to care enough money to cater for your emergency tooth extraction or whichever procedure you plan on undertaking. It's convenient that someone accompanies you so they can drive you home after the procedure. Calling the dentist in advance is essential as it helps them create room for you when you arrive.
Choosing the right walk-in urgent care dentist in Newark
Having a dentist to attend to you is quite easy but having a qualified emergency dentist in Newark attend to you is what is essential. Take your time to ensure that the dentist, who is to attend to you is qualified and is who they say they are. Log into the Newark dental society website, and counter check the dentist's details against their name. Once convinced that they are the right dentist to treat you then go ahead with the treatment. Counter checking can be done on your way to the clinic, so that when not convinced with the information acquired, you could easily turn the car around and consult another dentist.
Emergencies occur all the time. To some people, it catches them off-guard while others prepare for such encounters. Be on the safe side and take cover, so that when an emergency occurs, you will be ready to tackle it in time. It is also appropriate that you include all your family members, this saves you money and stress in the time of distress. Consult a dentist in Newark and get their contacts as well in case of need in the future. A regular check-up is necessary as well, especially after any intensive dental procedure. It minimizes the risk of accidents as you take caution in time.
Medically Fact-Checked & Written by Our Dental Editorial Team
You can read more about our editorial guidelines by clicking this link and learn more about the Emergency Dentists USA editorial team here.