Helping Omaha Residents Find IMMEDIATE Dental Services Everyday.
Get relief from chipped, cracked or lost tooth
Abscess, toothache, mouth pain
Emergency dental surgery
24 hour services - Includes weekends, nights and holidays

Emergency Dentist in Omaha, NE – Find A 24-Hour Dentist Now
Table of Contents
Welcome to Emergency Dentists USA where finding the caring and knowledgeable emergency dentist that you need is perfectly simple. Emergency Dentists USA offers a great selection of dental clinics that offer appointments on the very same day that you call or have emergency 24-hour dental service available no matter when your dental emergency strikes. From 24-hour emergency dental clinics located near major shopping areas to comfortable and family-oriented dental offices that help you to relax during your visit, Emergency Dentists USA has the best dentist for any situation available via their online list.
A simple phone call to the Emergency Dentists USA hotline connects you with an operator who will help you to choose the right emergency dentist in Omaha, Nebraska to fix that cracked tooth, replace a lost filling, or even handle a painful abscess. From routine x-rays to a knocked out tooth, Emergency Dentists USA connects you with the dental service you need without the hassle of the search.
Finding A 24-Hour Emergency Dentist in Omaha, Nebraska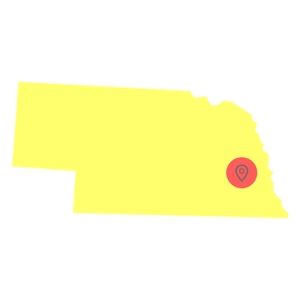 There are several different options in Omaha, Nebraska when it comes to finding an emergency dentist that can handle your painful toothache or broken bracket. The city offers access to both after hours dental care and emergency 24-hour dental clinics that are open seven days a week.
Emergency 24-Hour Dental Clinics – emergency 24-hour dental clinics are open 24-hours each day and seven days per week. Dental Innovations and Emergency Dental Pros Omaha are both 24-hour emergency dental clinics with dentists that are available to treat your emergency no matter when it occurs. Routine dental services are generally offered during normal business hours.
After Hours Dentists – after hours dentists are emergency dentists with hours that are designed to make it simple for you to get dental help when you need it. In Omaha, Emergency Dental Omaha provides dental office hours as late as 9 p.m. on weekdays and Saturdays, and is open on Sundays until 8 p.m. Rainbow Dental Center is open until 8 p.m. on Monday through Thursday and has Saturday office hours until 1 p.m. that makes it simple to set up an emergency dental appointment after work or on the weekends.
Emergency Dentist Listings in Omaha, Nebraska
Emergency Dentists USA provides a comprehensive listing of 24-hour and after hour emergency dental clinics in the Omaha, Nebraska area. Here you can find the right dentist for your dental emergency and make an appointment that suits your schedule. Each dental office listed offers services that include simple x-rays, replacement of lost fillings, and even full mouth restorations. Appointments are simple to schedule with friendly and helpful staff members waiting to deal with your dental emergency. With plenty of dental offices to choose from, selecting a great Omaha, Nebraska dentist is as simple as scrolling down the page.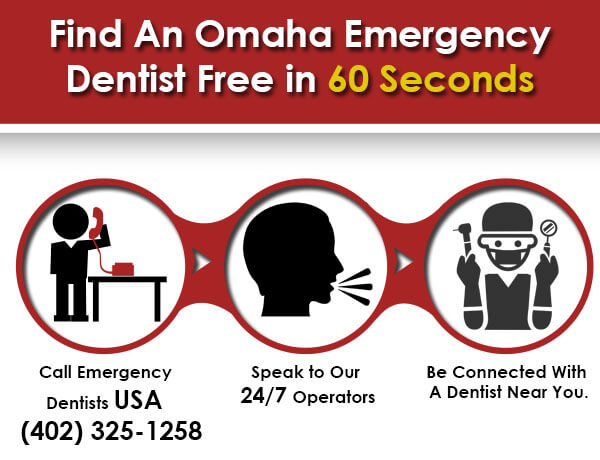 ---
Emergency Dentists USA Referral Service Omaha
Phone Number: 1 (855) 401-2701
Address: Connected to Various Dental Offices across Omaha
Doctors Multiple
Description This service will put you in contact with an emergency dentist in Omaha near you. This is what we do, 24/7, free, a service we provide in order to help our visitors find the dentist they are looking for. Easily find Nebraska emergency dentists with our service.
---
Paul Krause Dental
Phone Number: (402) 334-9239
If Closed: Call 1 (855) 276-1128 and let our Operator help you find an emergency dentist.
Address: 258 N. 114th St., Omaha, NE 68154
Website: www.paulkrausedental.com
Doctors: Dr. Paul Krause, DDS, Dr. Priya Patil-Hoffman, DDS
Description: A clinic that specializes in providing caring family, cosmetic and implant dentistry, as well as immediate dental healthcare services. The phone number listed goes to their after hours care line and will get you in touch with an emergency dentist. A great place to find emergency dental care with or without insurance.
Monday: 8AM – 5:30PM
Tuesday: 8AM – 5:30PM
Wednesday: 8AM – 5:30PM
Thursday: 8AM – 5:30PM
Friday: 8AM – 1PM
Saturday: BY APPT
---
Rainbow Dental Center
Phone Number: 402-551-2238
If Closed: Call 1 (855) 276-1128 and let our Operator help you find an emergency dentist.
Address: 5321 Center Street, Omaha, NE 68106
Website: www.rainbowdentalcenter.com
Doctors: Kenneth J. Hagen, DDS, & Terry F. Lanphier, DDS
Description: A health care provider and center that offers a complete range of dentistry services, including cosmetics, sedation, tooth whitening and help during your emergencies. Call them to speak with their on call emergency dentist and get help with your oral issue quickly.
Mon. – Thurs. 8:00 a.m. – 8:00 p.m.
Friday 8:00 a.m. – 5:00 p.m.
Saturday 8:00 a.m. – 1:00 p.m.
We offer after hour emergency service
---
Emergency Dental Omaha
Phone: 402-593-9911
Address: 11229 West Dodge Road, Omaha, NE 68154
Website: www.emergencydentalomahane.com
Doctors: Chris Lippod, DDS
Description:
The doctors here are very experienced, professional, and ultra caring urgent healthcare professionals. These emergency dentists will help you with whatever your dental injury. The office has a phone number for after hours calls and should be able to meet your needs at any hour.
Monday – 9am-9pm
Tuesday –10am-9pm
Wednesday – 9am-9pm
Thursday – 9am-9pm
Friday – 9am-9pm
Saturday – 9am-9pm
Sunday – 10am-8pm
---
Dental Innovations
Phone Number: 402-614-6300
Address: 14211 Arbor St. Omaha, NE 68144
Website: www.dentistryomaha.com/
Doctors: Dr. Michael Danahay
Description: This modern day practice with state-of-the-are equipment is located near Oakview Mall in West Omaha. They are a family oriented office customized to meet the needs of each of their individual patients. They offer an extremely comfortable environment that's certain to make you feel at home.
24 hour on-call emergency services are offered, 7 days a week.
---
Emergency Dental Care USA – Omaha
Number: 402-926-4411
Office: 4267 S 144th St, Omaha, NE 68137
Doctors: Dr. Michael Obeng, Dr. Chad McClellan, Dr. Heather Wilson
Website: www.emergencydental.com/omaha
Description: For two decades Emergency Dental Care has provided the Omaha area with quick relief for toothaches and other dental emergencies. Our experienced and friendly emergency dentists provide urgent dental to the Omaha metro area. Our friendly, experienced dentist aim to provide same-day exams and treatment whenever possible – to get you out of pain fast. We accept most dental insurance on an indemnity basis, offer convenient hours, and have several different payment options. Emergency Dental Care USA of Omaha is committed to getting you the dental care you deserve at a price you can afford.
Monday 9am 9pm
Tuesday 9am 5pm
Wednesday Closed
Thursday 9am 5pm
Friday 9am 2pm
Saturday 9am 2pm
Sunday Closed
---
Emergency Dental Pros Omaha
Number: 402-718-9328
Office: 1299 Farnam Street, Suite 300 Omaha, Nebraska, 68102
Website: www.emergencydentalpros.com/
Description: This midwest-based clinic offers same-day appointments, very affordable rates, and a staff that has seen everything from cracked teeth and broken crowns to the need for urgent extractions. Open 24 hours, this is a true emergency dental clinic; one that you can embark to even in the middle of the night. Even having a foreign object caught between your teeth is not something to take lightly, and you need to be seen very soon by an experienced dental pro.
Open 24 hours a day 7 days week
---
Amber M. Allen, DDS
Phone: 402.216.7298
Address: 3506 North 147th Street, Suite 100, Omaha, NE 68116
Website: www.myomahadentist.com
Doctors: Dr. Allen
Description: This health care practice focuses on providing a warm and welcoming environment, by caring thoroughly for you and your teeth in a nonjudgmental manner while exceeding your expectations. Call their phone number to reach their on call emergency dentist and get help quickly.
---
How To Prepare For Your Omaha, Nebraska Emergency Dental Clinic Visit
An emergency dental clinic is very similar to your regular dental office. Each emergency dental clinic offers a variety of services from routine examinations and x-rays to treatment for a painful abscess or a broken tooth.
Before you arrive at your Omaha emergency dental clinic, gather any recent dental x-rays or treatment notes to bring to the scheduled appointment. Remember to include your dental insurance card and identification card for the visit.
Try to arrive at least 15 minutes prior to your scheduled appointment to fill out the necessary paperwork. Ask the Omaha dental office staff to explain the payment process and to answer any questions you have regarding the paperwork.
Ensure that the dental office that you choose accepts your form of payment. Most Omaha emergency dental clinics take a variety of dental insurances along with cash, personal checks, and credit cards.
Check to be sure that the Omaha emergency dentist that you choose accepts your dental insurance. The cost of the visit may be higher if you choose to visit a dentist who does not accept your dental insurance plan.
Let the dentist know if you have any allergies to medications. Bring a list of your current medications to the Omaha emergency dental clinic if possible.
Do you have intense dental anxiety or fear? It is not uncommon for patients to be frightened of a dental experience. Make sure to let the staff know that you have this type of anxiety so that they can work to make your visit a little easier on you.
Quality of Urgent Care Dentists In Omaha, Nebraska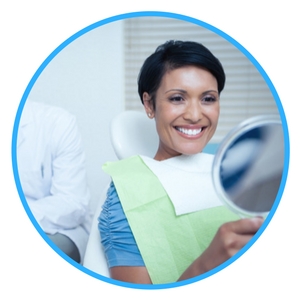 Known for its exciting pioneer history and its grand cultural centers and museums, Omaha, Nebraska is sometimes called the "Gateway to the West." Sitting on the border of Nebraska and Iowa, Omaha was founded in 1854 along the banks of the Missouri River and now has over 400,000 people calling it home. Tourists from all over the world visit Omaha to experience the adventure of the Henry Doorly Zoo with its Wild Safari Park and 130-acre compound that houses amazing gorillas, zebras, and even endangered rhinos. Omaha also offers guests the College World Series that draws close to 34 million dollars to the city annually. In all of this hustle and bustle, finding an exceptional emergency dental clinic can be pretty daunting. Emergency Dentists USA makes it simple to take care of your dental emergency no matter where you are in Omaha and no matter when the pain appears.
The state of Nebraska ranks 13th best in healthcare when compared to all of the other states in the United States. Omaha ranks number one on the United States Healthcare Affordability Index according to Castlight Health, and actually is ranked the third best city in the United States if you are an injured veteran. The "Gateway to the West" is a wonderful place to live in or to visit, and it provides a variety of excellent hospitals if you have a serious dental emergency and cannot reach your regular dentist.
The top hospitals in Omaha include the Nebraska Medical Center with its 530 doctors and plenty of student doctors. The 24-hour emergency room is always open and provides excellent service when you have a dental emergency, especially in the middle of the night. Other great Omaha hospitals include the Methodist Hospital and CHI Creighton University Medical Center.
Each of these Omaha hospitals has a 24-hour emergency department staffed by physicians who are able to help in a painful dental emergency. Emergency room physicians are able to identify the dental emergency and provide antibiotics or painkillers if needed so that you can get through the night and reach your Omaha emergency dentist in the morning.
Common 24 Hour Dental Emergencies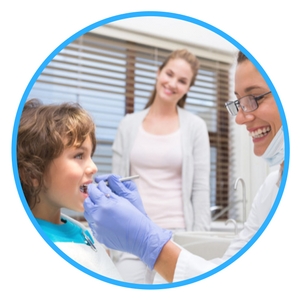 There are a variety of 24-hour dental emergencies that could make your life in Omaha, Nebraska pretty uncomfortable.The Emergency Dentists USA website offers a comprehensive list of dentists who are ready to handle those emergencies that might include a painful toothache, an abscess or infection of the tooth or gum, a broken crown, or a broken tooth, and even a knocked out tooth. With all of these dental emergencies lurking, it is nice to know that Emergency Dentists USA has plenty of dental clinics available to help you get out of pain as quickly as possible.
Common 24-hour dental emergencies can strike at any time, making it tough to choose a great dentist while you are simply trying to manage the pain. The Emergency Dentists USA hotline provides quick access to the Omaha emergency dentist who offers the appointment that you need to relieve your dental pain and get you back out on the town.
Abscess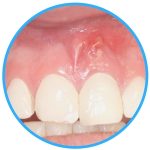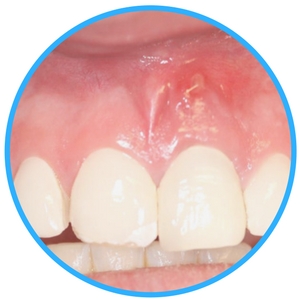 An abscess in an infection that usually occurs around the root of the tooth or in the space between the tooth and the gum. This type of infection can be quite dangerous because it is capable of damaging the tissue that surrounds the teeth and the bone below the teeth. To ease the pain of an abscess, you can rinse your mouth with warm salt water several times each day. This will also draw the pus in the abscess toward the surface of the gum. It is very important to visit your Omaha emergency dentist as soon as possible if you suspect that you have an abscess.
Soft Tissue Injuries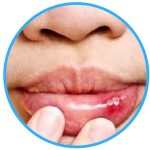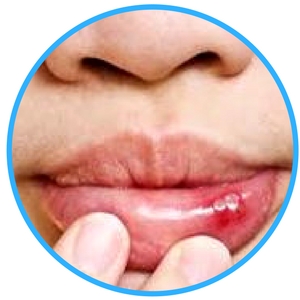 Soft tissue injuries include damage to the mouth, the cheeks, the gums, and the lips. This type of injury is often caused by a car accident or even a sports injury. To soothe the pain of a soft tissue injury, you can apply a cold compress to the cheek or lips. This will also help to reduce swelling. If there is bleeding associated with the soft tissue injury, you can use a moist piece of gauze or a moist teabag to apply pressure to the area. Applying steady pressure for 10 to 15 minutes will usually stop the bleeding. See your Omaha emergency dentist or an emergency room physician as soon as possible, especially if you are unable to stop the bleeding quickly.
Lost Filling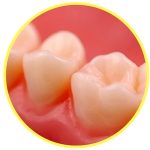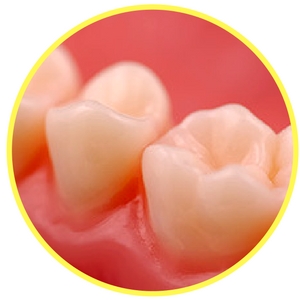 A lost filling can be a painful dental emergency, especially if the interior of the tooth is exposed to very hot or very cold food or drink. Use a piece of sugarless gum to fill the hole where the filling was located until you are able to see your Omaha emergency dentist to replace the filling. You can also use over-the-counter dental cement to close the hole until you have a visit scheduled with your dentist. Do not use sugar-filled gum to replace the filling as this will cause pain.
Emergency Toothache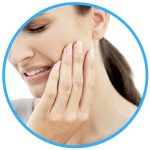 An emergency toothache is probably the most common of all 24-hour dental emergencies. A toothache can be so painful that it is difficult to even think about visiting a dentist. To help alleviate the pain, thoroughly rinse your mouth with warm water and use dental floss to remove any debris that is caught between teeth. Apply a cold compress to swollen areas of the mouth, cheeks, or lips. Do not place aspirin in the mouth against the affected tooth or gum as this can burn the gum. Contact your Omaha emergency dentist as soon as possible to relieve the pain and determine what is causing your emergency toothache.
Do You Need an Emergency Tooth Extraction?
An emergency tooth extraction is a scary experience if you suffer from dental anxiety, or if you really do not have any idea of what will happen during the procedure. There are several reasons to have an emergency tooth extraction, including damage to the tooth that is not repairable and tooth decay that has not been addressed. Waiting to have the damaged tooth extracted is not the best choice because the longer the tooth remains in its damaged state, the more likely it is to cause serious problems like infection of the gums and even the bone. Having the tooth extracted as soon as possible minimizes the need for painkillers and other medications along with the chance that there will be complications.
In most cases, your Omaha emergency dentist will x-ray the affected tooth and perform an examination to determine the best way to extract the tooth. Sometimes he or she will choose a local anesthetic that numbs the area of the tooth, or a general anesthetic that actually causes the patient to sleep through the entire procedure. The dentist will then remove the tooth using a special tool. In some cases the tooth is broken into pieces which are then removed from the gum. A small piece of gauze is used to control any bleeding, and stitches are sometimes required to close the gum.
It is important to avoid eating any solid foods or drinking from a straw for a few days following the tooth extraction. The gum generally heals completely within one to two weeks after the tooth extraction with very little pain or swelling.
Emergency Room Versus Emergency Dentist

If you have a painful dental emergency and absolutely cannot contact your Omaha emergency dentist, it is important to go to your hospital emergency room for care. This is especially true if your dental emergency is caused by a car accident or a sports injury that could have damaged other parts of the body. The ER physician is trained to provide treatment for your physical injuries and can prescribe painkillers or antibiotics for the dental emergency. Unfortunately, the ER physician is not a dentist and most people who visit the emergency room for dental emergencies are referred to an Omaha emergency dentist following the ER examination.
When you visit the emergency room for a dental emergency, you are definitely going to be charged for the ER examination. Having to follow up with an Omaha emergency dentist means you end up paying twice for the same dental emergency. Check with your emergency dentist first for dental emergencies like lost fillings, broken crowns, or even a toothache.
FAQ
What should I do if my tooth gets knocked out?
If your tooth gets knocked out, you should find the tooth and grasp it by the crown. Try not to touch the root of the tooth, and rinse the tooth carefully with water. Place the tooth back into the socket if possible. If you are unable to place the tooth in the socket, put it in a small cup of milk or in a container of Save-a-Tooth and take it with you to visit your Omaha emergency dentist. He or she might be able to replace the tooth if it is undamaged.
What are my options for replacing a missing tooth?
There are several options for replacing a missing tooth. These options include replacement of the tooth with an implant that is designed to look and feel like a normal tooth. The implant is actually attached to the bone in the jaw, making it the most common fix for a missing tooth. A fixed bridge or a removable partial denture are other types of options for replacement of a missing tooth.
What should I do if I can't get a hold of my normal dentist after hours and I have an emergency?
If you cannot get a hold of your normal dentist after hours and you have an emergency, you could access EmergencyDentistsUSA.com to find a 24-hour emergency dentist in Omaha. You might also choose to visit your local hospital emergency room if your emergency is caused by a car accident or a sports injury.
What should I do if I have a dental emergency and can't get a hold of a dentist?
If you have a dental emergency and cannot get ahold of a dentist, it is important to get medical help as soon as possible. You can visit your local hospital emergency room for treatment of a dental emergency. The physician in the emergency room is not a dentist, but he or she can prescribe antibiotics or painkillers, if necessary, and then refer you to a 24-hour emergency dentist.
I've recently been diagnosed with diabetes. Are there any dental problems that are associated with this disease?
Yes, there are several dental problems that are associated with diabetes, especially if the disease is not well-controlled. Diabetes may reduce the blood supply to the gums. causing infections of the bones that hold the teeth in place and the gums that surround the teeth. High blood sugar may also cause a person's mouth to become very dry, causing gum disease.
24 Hour Dentist Omaha Options
The "Gateway to the West" is a great city for adventure, for outdoor sports and for enjoying the pioneer spirit that settled the American West. Omaha has a large variety of emergency dental clinics that are available for those common dental emergencies that cause you pain while you are spending time in the city.
There are two 24-hour dental clinics that allow you access to an emergency dentist even late into the night or on weekends. These include Dental Innovations on Arbor Street and Emergency Dental Pros Omaha on Farnam Street. Both offices have same-day appointments and excellent rates for visitors and residents of Omaha.
Omaha also offers access to several after hours dental clinics including Emergency Dental Omaha with office hours as late as 9 p.m. on weekdays and on Saturday. Emergency Dental Omaha is also open on Sunday until 8 p.m. These emergency dental clinics have standard office hours for routine visits as well as late evening and weekend hours. Omaha also offers several excellent hospital emergency rooms for 24-hour dental emergencies that involve other injuries or that occur when you are completely unable to reach your Omaha emergency dentist.
It is always important to check with the local dental society to ensure that the dentist that you choose is certified and licensed in Omaha. You can use the American Dental Association website to check licensing information. You can also search for certification and licensing on the Nebraska Dental Association website. Each website offers plenty of information regarding Omaha emergency dental clinics and is designed to help you make an informed decision.
If you are having a dental emergency and are unable to reach an Omaha emergency dentist, it is important to call 911 or proceed to the nearest hospital emergency room for medical treatment. The Emergency Dentists USA website is designed to be used for informational purposes only and should never be used to replace the advice of a medical professional.
This Emergency Dentists USA portal is a website for information only, and should be not used to replace the actual advice of a medical professional. If a patient is having an emergency and cannot reach a dentist, call 911 to assure immediate response and safety.