Helping Thousands of People Each Year Find Dental Services
Emergency dental surgery, cavities, general dental care.
Find immediate help, no insurance required.
Get relief from chipped, cracked or lost teeth, abscesses or toothaches.
Omaha Emergency Dental Clinics
We specialize in Omaha Emergency Dentistry:
Click to go to list of Dentists
Table of Contents
Emergency Dentists USA offers a great selection of dental clinics that offer appointments on the very same day that you call or have emergency 24-hour dental service available no matter when your dental emergency strikes. With just one phone call you can find a local dentist and be out of pain right away.
We have the best dentist for any situation available via our online list. From routine x-rays to a knocked out tooth, Emergency Dentists USA connects you with the dental service you need without the hassle of the search.
Having a dental emergency on the weekends is no fun! I am so glad I was able to find this site, the operators were super nice and helpful and I was able to get into a dentist the next day. I even found some helpful home remedies for my situation on the website which was exactly what I needed while I waited!
Finding A 24-Hour Emergency Dentist in Omaha, Nebraska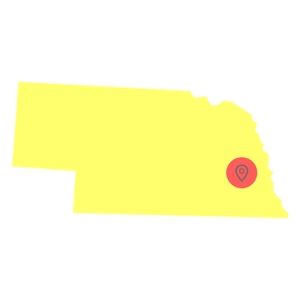 There are several different options in Omaha, Nebraska when it comes to finding an emergency dentist that can handle your dental emergency.
Emergency 24-Hour Dental Clinics – emergency 24-hour dental clinics are open 24-hours each day and seven days per week. Dental Innovations and Emergency Dental Pros Omaha are both 24-hour emergency dental clinics with dentists that are available to treat your emergency no matter when it occurs.
After Hours Dentists – after hours dentists are emergency dentists with hours that are designed to make it simple for you to get dental help when you need it. In Omaha, Emergency Dental Omaha provides dental office hours as late as 9 p.m. on weekdays and Saturdays, and is open on Sundays until 8 p.m. Rainbow Dental Center is open until 8 p.m. on Monday through Thursday and has Saturday office hours until 1 p.m. that makes it simple to set up an emergency dental appointment after work or on the weekends.
Emergency Dentist Listings in Omaha, Nebraska
Emergency Dentists USA provides a comprehensive listing of 24-hour and after hour emergency dental clinics in the Omaha area. Each dental office listed offers services that include simple x-rays, replacement of lost fillings, and even full mouth restorations. With plenty of dental offices to choose from, selecting a great dentist is as simple as scrolling down.
---
Emergency Dentists USA Referral Service Omaha
Phone Number: 1 (855) 401-2701
Address: Connected to Various Dental Offices across Omaha
Doctors Multiple
Description This service will put you in contact with an emergency dentist in Omaha near you. A 24/7 and free service we provide in order to help our visitors find the dentist they are looking for. Easily find Nebraska emergency dentists with our service.
---
Emergency Dental Omaha
If Closed: Call 1 (855) 276-1128 and let our Operator help you find an emergency dentist.
Phone: 402-593-9911
Address: 11229 West Dodge Road, Omaha, NE 68154
Website: www.emergencydentalomahane.com
Doctors: Chris Lippod, DDS
Description: The doctors here are very experienced, professional, and ultra caring urgent healthcare professionals. These emergency dentists will help you with whatever your dental injury. The office has a phone number for after hours calls and should be able to meet your needs at any hour.
Monday – 9am – 9pm
Tuesday –10am – 9pm
Wednesday – 9am – 9pm
Thursday – 9am – 9pm
Friday – 9am – 9pm
Saturday – 9am – 9pm
Sunday – 10am – 8pm
---
Emergency Dental Pros Omaha
If Closed: Call 1 (855) 276-1128 and let our Operator help you find an emergency dentist.
Number: 402-718-9328
Office: 1299 Farnam Street, Suite 300 Omaha, Nebraska, 68102
Website: www.emergencydentalpros.com/
Description: This midwest-based clinic offers same-day appointments, very affordable rates, and a staff that has seen everything from cracked teeth and broken crowns to the need for urgent extractions. Open 24 hours, this is a true emergency dental clinic; one that you can embark to even in the middle of the night.
Open 24 hours a day 7 days week
---
Dental Innovations
Phone Number: 402-614-6300
Address: 14211 Arbor St. Omaha, NE 68144
Website: www.dentistryomaha.com/
Doctors: Dr. Michael Danahay
Description: This modern day practice with state-of-the-are equipment is located near Oakview Mall in West Omaha. They are a family oriented office customized to meet the needs of each of their individual patients. They offer an extremely comfortable environment that's certain to make you feel at home.
24 hour on-call emergency services are offered, 7 days a week.
---
Rainbow Dental Center
Phone Number: 402-551-2238
Address: 5321 Center Street, Omaha, NE 68106
Website: www.rainbowdentalcenter.com
Doctors: Kenneth J. Hagen, DDS, & Terry F. Lanphier, DDS
Description: A health care provider and center that offers a complete range of dentistry services, including cosmetics, sedation, tooth whitening and help during your emergencies. Call them to speak with their on call emergency dentist and get help with your oral issue quickly.
Mon. – Thurs. 8:00 a.m. – 8:00 p.m.
Friday 8:00 a.m. – 5:00 p.m.
Saturday 8:00 a.m. – 1:00 p.m.
They offer after hour emergency service
---
Emergency Dental Care USA – Omaha
Number: 402-926-4411
Office: 4267 S 144th St, Omaha, NE 68137
Doctors: Dr. Michael Obeng, Dr. Chad McClellan, Dr. Heather Wilson
Website: www.emergencydental.com/omaha
Description: For two decades Emergency Dental Care has provided the Omaha area with quick relief for toothaches and other dental emergencies. They are committed to getting you the dental care you deserve at a price you can afford.
Monday: 9am – 9pm
Tuesday: 9am – 5pm
Wednesday: Closed
Thursday: 9am – 5pm
Friday: 9am – 2pm
Saturday: 9am – 2pm
Sunday: Closed
---
How To Prepare For Your Omaha, Nebraska Emergency Dental Clinic Visit
An emergency dental clinic is very similar to your regular dental office. Each emergency dental clinic offers a variety of services from routine examinations and x-rays to treatment for a painful abscess or a broken tooth.
Before you arrive at your Omaha emergency dental clinic, gather any recent dental x-rays or treatment notes to bring to the scheduled appointment. Remember to include your dental insurance card and identification card for the visit. You'll want to check to ensure they accept your form of dental insurance.
Try to arrive at least 15 minutes prior to your scheduled appointment to fill out the necessary paperwork. Ask the dental office staff to explain the payment process and to answer any questions you have regarding the paperwork.
Ensure that the dental office that you choose accepts your form of payment. Most emergency dental clinics take a variety of dental insurances along with cash, personal checks, and credit cards.
Let the dentist know if you have any allergies to medications. Bring a list of your current medications to the Omaha emergency dental clinic if possible.
Do you have intense dental anxiety or fear? It is not uncommon for patients to be frightened of a dental experience. Make sure to let the staff know that you have this type of anxiety so that they can work to make your visit a little easier on you.
Common 24 Hour Dental Emergencies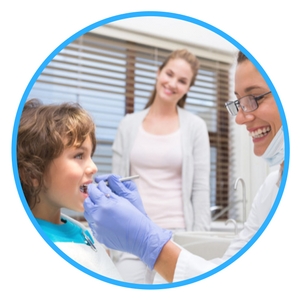 There are a variety of 24-hour dental emergencies that could make your life pretty uncomfortable. The Emergency Dentists USA website offers a comprehensive list of dentists who are ready to handle those emergencies that might include a painful toothache, an abscess or infection of the tooth or gum, a broken crown, or a broken tooth, and even a knocked out tooth.
Below we outline some of these common dental emergencies and a few at home remedies you can try until you are able to get in to see an emergency dentist in the Omaha area.
Abscess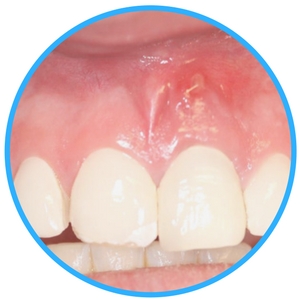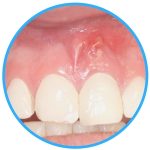 An abscess in an infection that usually occurs around the root of the tooth or in the space between the tooth and the gum. This type of infection can be quite dangerous because it is capable of damaging the tissue that surrounds the teeth and the bone below. To ease the pain of an abscess, you can rinse your mouth with warm salt water several times each day. This will also draw the pus in the abscess toward the surface of the gum.
Soft Tissue Injuries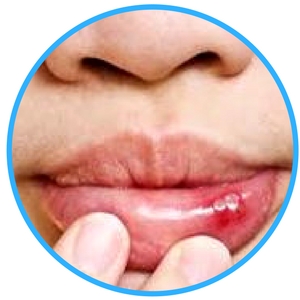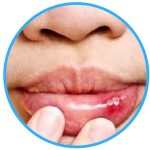 Soft tissue injuries include damage to the mouth, the cheeks, the gums, and the lips. This type of injury is often caused by a car accident or even a sports injury. To soothe the pain of a soft tissue injury, you can apply a cold compress to the cheek or lips. This will also help to reduce swelling. If there is bleeding associated with the soft tissue injury, you can use a moist piece of gauze or a moist teabag to apply pressure to the area. Applying steady pressure for 10 to 15 minutes will usually stop the bleeding.
Lost Filling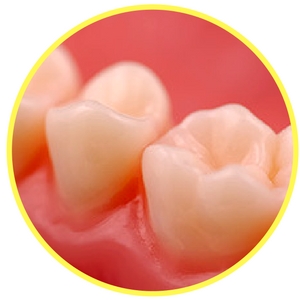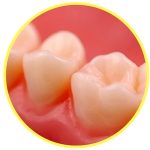 A lost filling can be a painful dental emergency, especially if the interior of the tooth is exposed to very hot or very cold food or drink. Use a piece of sugarless gum to fill the hole where the filling was located until you are able to see your Omaha emergency dentist to replace the filling. You can also use over-the-counter dental cement to close the hole until you have a visit scheduled with your dentist. Do not use sugar-filled gum to replace the filling as this will cause pain.
Do You Need an Emergency Tooth Extraction?
"Many patients who are in pain understandably want the offending tooth extracted. This may be a realistic solution. However, it is important to make an informed and intelligent decision that you can live with for the rest of your life. Be sure to listen to any other treatment options the dentist may offer and the advantages and disadvantages of each option. You may find there are ways to treat the problem that you haven't thought of."
An emergency tooth extraction is a scary experience if you suffer from dental anxiety, or if you really do not have any idea of what will happen during the procedure. Waiting to have the damaged tooth extracted is not the best choice because the longer the tooth remains in its damaged state, the more likely it is to cause a serious problem like an infection of the gums. Having the tooth extracted as soon as possible minimizes the need for painkillers and other medications along with the chance that there will be complications.
In most cases, your emergency dentist will x-ray the affected tooth and perform an examination to determine the best way to extract the tooth. Sometimes he or she will choose a local anesthetic that numbs the area of the tooth, or a general anesthetic that actually causes the patient to sleep through the entire procedure. The dentist will then remove the tooth using a special tool.
It is important to avoid eating any solid foods or drinking from a straw for a few days following the tooth extraction. The gum generally heals completely within one to two weeks after the tooth extraction with very little pain or swelling.
Emergency Room Versus Emergency Dentist

If you have a painful dental emergency and absolutely cannot contact your emergency dentist, it is important to go to your hospital emergency room for care. This is especially true if your dental emergency is caused by a car accident or a sports injury that could have damaged other parts of the body. The ER physician is trained to provide treatment for your physical injuries and can prescribe painkillers or antibiotics for the dental emergency.
Unfortunately, the ER physician is not a dentist and most people who visit the emergency room for dental emergencies only are referred to an Omaha emergency dentist following the ER examination.
When you visit the emergency room for a dental emergency, you are definitely going to be charged for the ER examination. Having to follow up with an emergency dentist means you end up paying twice for the same dental emergency. You will want to check with an emergency dentist first for dental emergencies like lost fillings, broken crowns, or even a toothache prior to just visiting an emergency room.
Omaha Dental Association Information
Emergency Dentists USA is a 100% free referral service that is here to help you 24 hours a day, 7 days a week. Just make one phone call and we can find a local dentist near you that will get you out of pain quickly!
It is always important to check with the local dental society to ensure that the dentist that you choose is certified and licensed in Omaha. You can use the American Dental Association website to check licensing information.
ou can also search for certification and licensing on the Nebraska Dental Association website. Each website offers plenty of information regarding Omaha emergency dental clinics and is designed to help you make an informed decision.
Medically Fact-Checked & Written by Our Dental Editorial Team
You can read more about our editorial guidelines by clicking this link and learn more about the Emergency Dentists USA editorial team here.