Helping Overland Park Residents Find IMMEDIATE Dental Services Everyday.
Get relief from chipped, cracked or lost tooth
Abscess, toothache, mouth pain
Emergency dental surgery
24 hour services - Includes weekends, nights and holidays

Emergency Dentist in Overland Park, KS – Find a 24-Hour Dentist Now
Table of Contents
Suffering from tooth pain is not one of the things that you probably have listed on your bucket list. Pain that stems from tooth decay or any type of dental problem can be severe in nature and cause you to want to rip your hair out. Emergency Dentists USA has taken the time to provide you with emergency dentist options in Overland Park.
These dentists are experienced in handling all types of dental emergencies from a chipped tooth to a broken jaw. Emergency dentists in Overland Park can be found below and all you need to do is take a moment to browse through the listings. In addition to 24-hour dentists, you will also find an array of walk-in clinics and after hours' facilities that are ready to meet your needs and provide you with the best dental care in Overland Park and beyond. Find the relief you need and browse the list of Overland Park emergency dentists below.
Finding a 24-Hour Emergency Dentist in Overland Park, KS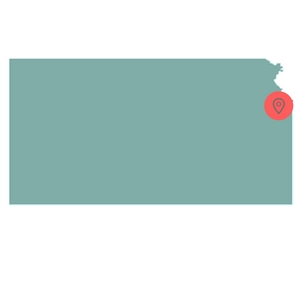 Dental providers are not always available at the most convenient hours and you will likely find that many of them head out of the office around 4:00 or 5:00 pm, which can leave you in a bind, especially when you are suffering from severe tooth pain. Emergency dentists may only be available throughout the day time, but they often see you the same day to provide you with the care you need.
In Overland Park, you will find that one option available to you is a walk-in clinic. This type of facility is ideal for patients who need to be seen, but they do not have an emergency. You do not need an appointment to head into this type of office and you will find that they provide you with the care you need until you can follow up with your general dentist.
Another option in Overland Park is an after hours dentist. These dentists work later into the evening and on the weekend to ensure you receive the care you need. Patients with a slight to moderate dental emergency can benefit from one of these offices. In Overland Park, after hours dentists are open throughout the week until about 7:30 pm and on the weekends until mid-afternoon.
Emergency Dentist Listings in Overland Park, KS
As you start your search for an emergency dentist in Overland Park, KS, start here. Emergency Dentists USA has worked hard to provide you with emergency dental options in your local area. Below, you will be able to identify any 24-hour offices, after hours' clinics, and walk-in facilities that are available to you.
The only thing you need to do is take a moment to browse through the listings and find a dentist that meets your needs. After you choose a dentist, check out our informative section about how to prepare for your emergency dental appointment.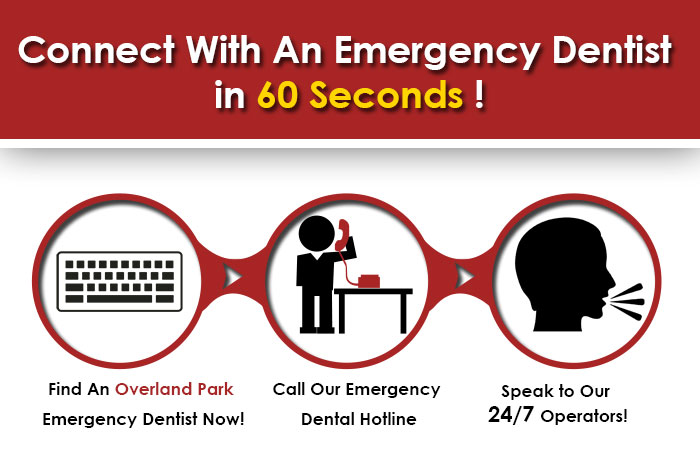 ---
Emergency Dentists USA Referral Service Overland Park
Phone Number: 1 (855) 401-2701
Address: Referral Service to number of Dental Offices situated in Overland Park
DescriptionRight outside of Kansas city is where this suburb is located, and you don't want your mouth to be aching after a visit to Worlds of Fun, or a pro baseball game. Get in touch with our professionals on the dental hotline now, and we'll get you in an after hours dental chair quickly. You can get emergency dental help in Kansas fast.
---
Albert Dental
Dentist: Albert Natanov DDS
Address: 11532 W 135 street Overland Park, KS 66221
Phone Number: (913) 948-9488
Website: albertdental.com
Description: 
If things are going sour on the dental front over the weekend, the good people over at Albert Dental are all too happy to be your go to weekend dentist in Overland Park, KS. Yes, you heard that right. We realize it can be tricky to find a reliable dentist whose hours can accommodate your needs on a Saturday or Sunday, but rest assured, if you need a dentist open on Saturday in Overland Park, KS, then go check out Albert Dental.
They are a well-known family owned dental practice whose aim is to please you and your loved ones and treat you like one of their own family as soon as you walk in their door. Everybody has a twinge of fear when they go visit a dentist and at this practice that work very hard to provide you personalized care with a focus on making you as comfortable as possible. With skills in all areas of general dentistry, Dr. Natanov is well trained to take care of any situation that might crop up suddenly in your life.
Office Hours
Monday 8 AM – 5 PM
Tuesday 8 AM – 6 PM
Wednesday 8 AM – 5 PM
Thursday 8 AM – 5 PM
Friday 8 AM – 5 PM
Saturday 8 AM – 5 PM
Sunday 8 AM – 5 PM
---
Overland Park Modern Dentistry
Address: 13316 Metcalf Ave, Overland Park, KS 66213
Telephone: (913) 851-5110
Website: overlandparkmoderndentistry.com
Description:
Overland Park Modern Dentistry specializes in all types of dental emergencies from burns on the roof of the mouth to a knocked-out tooth. Dentists, Nagaraju, Squires, and Card are committed to superior dental services in a calm and comfortable dental facility. With the latest and best technology available, you will experience no pain during your appointment and your emergency will be handled as quickly as possible.
Office Hours
Monday 8am – 5pm
Tuesday 10am – 7pm
Wednesday 8am – 6pm
Thursday 8am – 5pm
Friday 7am – 3pm
Saturday 9am – 2pm
Sunday Closed
---
Comfort Dental
Address: 8700 Santa Fe Dr, Overland Park, KS 66212
Telephone: (913) 416-4660
Website: comfortdental.com
Description:
Dentists Parkin and Watkins have many years of experience in the dental field and are ready to meet all of your emergency dental needs at Comfort Dental. Our facility offers a number of dental procedures from wisdom tooth extractions to implants and more. We happily invite you to walk into our office, as you never need to have an appointment to receive care. Should you experience any type of dental emergency, our compassionate and caring dentists will be there to help you.
Office Hours
Monday 7:30am – 7:30pm
Tuesday 7:30am – 7:30pm
Wednesday 7:30am – 7:30pm
Thursday 7:30am – 7:30pm
Friday 7:30am – 7:30pm
Saturday 7:30am – 1:30pm
Sunday Closed
---
Blue Valley Smiles
Address:6300 W 143rd St #110, Overland Park, KS 66223
Telephone: (913) 338-3443
Website: bluevalleysmiles.com
Description:
If you are looking for a dentist that cares about your dental health, you have come to the right place. Dr. O'Neil and Rondeau are prepared to work with you and assist you with any dental problems you may face. We specialize in care throughout Overland Park and can conduct routine dental examination down to serious emergencies such as a knocked-out tooth. If you want to receive the best in dental care, call our office today.
Office Hours
Monday 8am – 5pm
Tuesday 8am – 5pm
Wednesday 7am – 5pm
Thursday 7am – 5pm
Friday 7am – 2pm
Saturday Closed
Sunday Closed
---
How to Prepare for Your Overland Park, KS Emergency Dental Clinic Visit
If you are unsure of what to expect at your local Overland Park emergency dental clinic, you are not alone. Many patients wonder the exact same thing and you can expect your visit to be similar to a traditional visit in your general dentist's office.
When you arrive for your appointment, do make sure you are about 15 minutes early, as you will need to fill out paperwork and update any information they may have on file for you. You should also have any paperwork, insurance information, and health records available to hand over to staff. This information will allow your dentist to properly evaluate you by knowing if you suffer from any current medical or dental health conditions.
You should know how you plan to pay for your appointment, whether it be by cash, credit, or check. You may also want to inquire about an estimate for the procedure you need done. This way, you will know just how much to pay. If you have dental insurance, do make sure the emergency dental provider accepts the information.
If you have any allergies or you suffer from dental anxiety, you should let the dentist and staff know right away.
Quality of Urgent Care Dentists in Overland Park, KS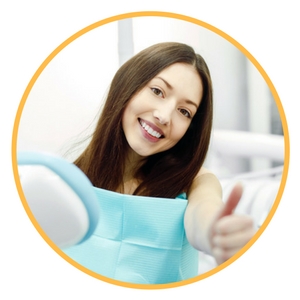 Overland Park is located in Kansas and is part of Johnson County. This is the most populated city within the Kansas City metropolitan area and second most populated in Kansas. The city has an estimated population of just over 173,000 residents. Overland Park dates back to about 1905 when the original founder of the city, William B. Strang Jr., arrived. The area was classified as a first-class city in 1960 and received a population boom from 1995 until about 2008.
The economy in Overland Park is made up of mostly service positions to include retail, healthcare, and insurance. Applebee's, which is a restaurant chain, was headquartered in the city from 1993 until about 2007. The top employers in Overland Park include Shawnee Mission School District, Sprint, Blue Valley School District, and OptumRx.
There are a handful of hospitals located nearby, some within the city limits and some just outside of the city limits. One of the first hospitals locals turn to is Overland Park Regional Medical Center. This hospital is home to 277 beds on site and has a total of more than 900 nurses and doctors combined. More than 38,500 patients visit the ER annually. This facility is rated high performing in heart failure and COPD care.
St. Joseph Medical Center is located in Kansas City, which is a few miles from Overland Park. This hospital is small in size, but it sees more than 30,400 patients in the ER annually and receives more than 8,800 admissions in the same time period. This facility is rated high performing in both COPD care and heart failure as well.
Shawnee Mission Medical Center is located in Shawnee Mission, KS, which is just a couple miles from Overland Park. This facility has a total of 391 beds on site and is home to more than 1,500 nurses and doctors combined. The hospital sees more than 72,700 patients in the ER and over 22,200 admissions yearly. This facility is rated high performing in heart failure, colon cancer surgery, and COPD.
If you are experiencing a dental emergency and you are unable to locate or get ahold of an emergency dentist in Overland Park, you should call 911 immediately or head to your nearest ER to receive the care you need.
Common 24-Hour Dental Emergencies
If you feel any type of pain in your mouth, you may be experiencing a dental emergency. Oral emergencies can vary from severe to minor in nature and all injuries require treatment to ensure your overall health. There are a variety of injuries that can occur from tooth decay to a chipped tooth or broken braces. If you think that you may be suffering from a dental emergency, it is important for you to seek out care from a professional emergency dentist in Overland Park.
Emergency Dentists USA is a site designed to provide you with information about dental emergencies and clinics nearby in Overland Park, KS. The advice you find on this site should NOT be used to replace advice from a trained medical professional. Should you be experiencing a dental emergency or find yourself in severe pain and you cannot find a provider, call 911 or head to your local ER.
Abscess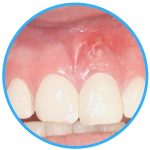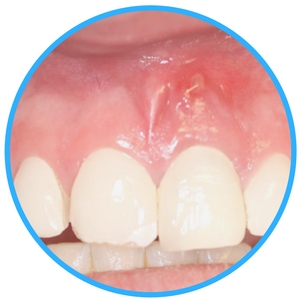 An abscess is considered to be a serious emergency and should be taken care of immediately. An abscess will develop on your gums near the tooth's root or between teeth. It is often a small bump that may appear like a pimple, red, and swollen. You should NEVER try to pop or drain the abscess, as this can cause the infection to spread to other areas. An emergency dentist in Overland Park can check the abscess and properly drain it for you.
If you have a dental abscess, rinse your mouth out with warm water and apply a cold compress to your face. You should contact a local Overland Park emergency dentist.
Soft Tissue Injuries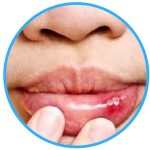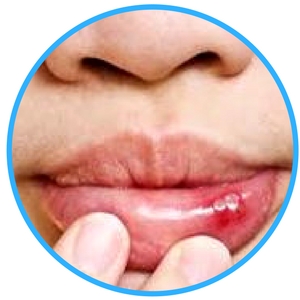 A soft tissue injury can occur at any time and happens when your cheeks, tongue, gums, or lips have been injured. The most common injuries include cuts or lacerations. These injuries often produce a lot of blood and it can be hard to determine the extent of the damage done until you ease the bleeding. To do so, you should:
– Rinse your mouth out with warm water
– Apply a piece of gauze to the area that is bleeding and apply pressure for 10 minutes
– Use a cold compress on your cheek to minimize swelling
– Assess the injury and call an emergency dentist in Overland Park
Lost Filling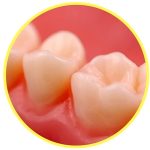 If you have lost a filling, you may be worried and confused about what to do. Fillings can come out of your mouth when you eat a sticky substance such as caramel or when the structure of the tooth has been compromised. The first thing you want to do is try to recover the filling and then rinse your mouth out with warm water. You have two options to fill the hole. You can place a piece of sugar free gum in the hole or you can use an over the counter dental cement.
If your filling has fallen out, you should call an Overland Park emergency dentist right away to receive the care you need.
Emergency Toothache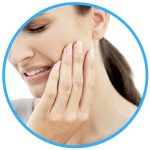 An emergency toothache can arise at any time and it can be caused from a variety of dental problems. The two most common causes of an emergency toothache include decay and an object caught in between your teeth. Should either of these things happen to you, you should rinse your mouth out with warm water. If you think there is an object caught in between your teeth, you should try to floss your teeth to remove the object.
If you find that the tooth pain is severe or you cannot remove a stuck object, you should contact your local emergency dentist in Overland Park today.
Do You Need an Emergency Tooth Extraction?
Emergency tooth extractions are not as rare as you may think and you may find that you are told you need to have one performed. There are several common reasons that could lead to an extraction to include:
– Impacted wisdom teeth
– Severe decay or infection
– Trauma to the tooth or mouth
– Crowded or fractured teeth
– Weakened tooth structure
Before your emergency dentist in Overland Park extracts your tooth, he or she will determine if the tooth can respond to any other treatments first. If not, then the tooth will need to be removed. Just keep in mind that tooth extractions are the final option for dentists.
Once you have had your tooth extracted, you will need some recovery time, but it is minimal. Most patients only need about a day, some two days. Check out these tips to help you recover quickly:
– Take all prescribed medications and follow your dentist's instructions
– Lay with your head propped up on a pillow for the first 24 hours
– Eat soft foods until the extraction site is fully healed
– To avoid dry socket, do not smoke or suck on a straw until the site is healed
– Apply gauze to the area of the extraction for 15 minutes to control bleeding
Emergency Room Versus Emergency Dentist

The emergency room is a place for people to go when they have emergencies and if you are suffering from serious tooth pain, you can head to your local ER. You should keep in mind that your local ER will not always be able to provide you with the exact care you need, but they can look at your mouth and ensure you are not in serious medical danger.
A local emergency dentist office is the better choice for you, as they can provide you with the care and procedures you need. Emergency dentists can handle all types of emergencies that arise from a broken tooth down to a root canal.
If you think you have a medical emergency that involves your teeth, you should head to your local ER. Often times, you do need to see a medical professional and should call 911 if you may have a life-threatening condition. Some of the conditions that warrant a trip to the ER include broken jaw, trauma to the mouth or head, accident-related injuries.
FAQ
What is plaque and why is it bad?
Plaque is a sticky white substance that appears on your teeth. It is caused from the bacteria in your mouth mixing with carbohydrates and sugars. Plaque is bad because it eats away at your tooth's enamel and can lead to cavities.
When will my child get his first tooth?
Your child will get his or her first tooth by about six months of age. While this is not a set number, it is the best prediction that dentists can give. Some children receive their first tooth at the age of three months and others soon after they turn a year old.
What can I do if I have a dry mouth?
If you have dry mouth, you want to first speak with your dentist to find out why. Medications and underlying conditions can cause dry mouth to occur. To prevent and relieve yourself from the side effects, you should consume plenty of fluid throughout the day and suck on sugar free candy to produce saliva.
I've recently been diagnosed with diabetes. Are there any dental problems that are associated with this disease?
Yes. Diabetes can lead to some dental conditions, so it is important to work closely with your dentist. Diabetes is responsible for dry mouth, which can lead to tooth decay. In addition, diabetes can cause you to experience less blood flow to the mouth.
Why don't my dentures seem to fit anymore?
Your dentures may change over time and they will start to feel as though they do not fit. This is often caused due to changes within your mouth or damage to the dentures themselves. If you feel like your dentures no longer fit, speak with your dentist right away to have them adjusted.
24-Hour Dentist Overland Park Options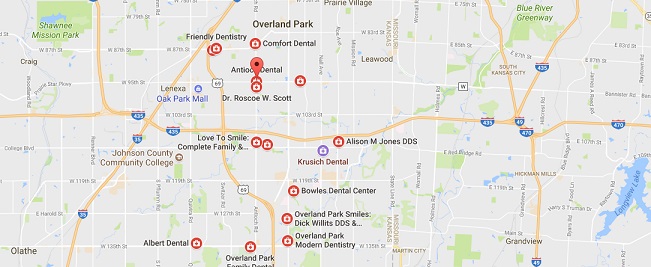 The office of Albert Dental is your premier choice for all of your dental emergency needs. This office cares about each and every patient that walks through the door and they can handle any type of emergency that you may have. Dr. Natanov is an award-winning dentist who will treat you as if you are family. What sets Albert Dental apart from other dental offices in Overland Park is that they are open every day of the week, including Sunday. Talk about convenience. If you have a dental emergency, call them to schedule an appointment to receive the best care.
If you think you may have a dental emergency, you do not want to wait and see what happens, as this can lead to the problem getting worse. It is recommended that you visit an emergency dentist the moment you realize there may be a problem. Emergencies can happen quickly or they can form over time, but no matter what, you need to seek out the proper care.
Emergency Dentists USA is a website designed to provide you with dental information only. The information you find here should never be used to replace or substitute the advice from a medical professional. If you have a dental emergency, call 911 or visit your local ER right away.
If you have never visited your chosen emergency dentist in Overland Park, it is advised that you check out the Kansas dental society to ensure the dentist has all of his or her licenses and credentials. You can also check out the Kansas Dental Board or perform a license verification search through the Kansas government website. Most dentists will display their licenses and degrees in a conspicuous place within their dental practice, but not all do, so it is best to check before you go.
Finding a 24 hour emergency dentist in Kansas City, Missouri is easy!