Helping Oxnard Residents Find IMMEDIATE Dental Services Everyday.
Get relief from chipped, cracked or lost tooth
Abscess, toothache, mouth pain
Emergency dental surgery
24 hour services - Includes weekends, nights and holidays

Emergency Dentist in Oxnard, CA – Find A 24-Hour Dentist Now
Table of Contents
Dental emergencies are one thing that never take into account your schedule. They just happen whenever they please without regards to if you're busy at the time or if the dentist office is even open. Because of this, finding where to go for treatment during a dental crisis can seem quite overwhelming and challenging to say the least.
At Emergency Dentists USA, we've come up with a solution to this very problem. We've created detailed listings for emergency dentists in Oxnard, California. These listings coupled with our referral service can help find you the treatment you need in no time at all. Instead of having to call around to different dentists offices and wasting precious minutes, you can contact us and we can find a few options who are available to provide you treatment.
Finding A 24 Hour Emergency Dentist in Oxnard, CA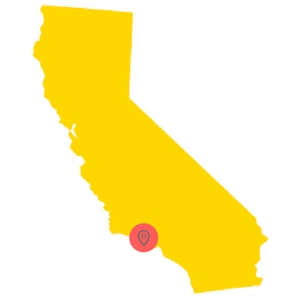 When an emergency strikes, it's always best to be prepared with available dentists in Oxnard that can see you almost immediately. There are a variety of options available that include:
After hour clinics, which are your regular dental office, and clinics that offer extended hours past normal operations. These additionally offer evening hours that allow for greater flexibility for those that work during the day, or when you need to be seen for an emergency.
Walk in clinics make for almost immediate access to dental treatments, which enables quicker relief and recovery time. The benefits of a walk in clinic allow you to get in to be seen without the need for a previously scheduled appointment. Some even provide emergency hours strictly for dental emergencies providing quality medical advice and treatments when you are in need.
Emergency Dentist Listings in Oxnard, CA
Oxnard offers a variety of options when it comes to finding an emergency dentist. Because of the different choices available, there is a better possibility that you will be able to get in and be seen by a qualified professional dentist to get the treatment you require.
A 24-hour emergency dentist provides patients with the ability to be seen no matter the time of day, night, or week. When you are suffering from a dental emergency and in severe pain, this solution allows you to seek treatment and receive relief from the discomfort of your dental conditions in an almost immediate manner.
An after hour dental clinic is exactly what its name sounds like. This is a dental clinic that features additional office hours extended past normal operating times to accommodate the needs of patients who require a flexible schedule or those in need of emergency treatment.
Another option is a walk-in dental clinic, which allows you to walk in without a scheduled appointment. This provides you with the ability to get in to see a dentist almost immediately when you are experiencing an emergency.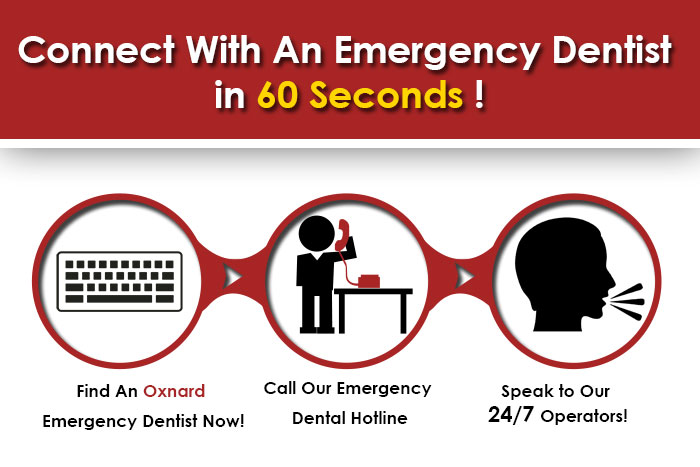 ---
Carson and Carson DDS
Address: 126 W. Deodar Ave.,Oxnard, CA 93030
Telephone: 805-983-0717
Website: carsondds.com
Description:  This could be your lucky day because this outfit has a 27/7 hour emergency service contact number (see above) if you are suffering from an extremely serious dental mishap, serious infection, or any type of extreme pain.  So in our book, this facility rates as one of the dental emergency clinics in Oxnard, CA that you should consider.
If you visit their website, you will find a great deal of information about dental research and how to handle various ER dental situations that could crop up in your life.  Them emphasize education of the patient and employ the latest in dental technologies and techniques.  Their aim is to be your walk in dentist in Oxnard, California of choice.  With Drs. Leroy Carson and Derek Carson, both properly trained in the dentistry field, you can get much needed attention whether you are from Oxnard or the surrounding area of Ventura county, including Santa Barbara, Camarillo, Ventura, Westlake, Thousand Oaks, and Malibu.  They cover all of the specialities that you might require including pediatric dentistry , IV IM sleep sedation, dental implants, oral surgery, cosmetic makeovers, dentures, teeth whitening, restorative actions, root canals, and preventative dentistry.
---
Kane and Kerper Family Cosmetic Dentistry
Website: dentist93036.com
Address: 1920 Outlet Center Drive, Oxnard, CA 93036
Phone Number: (805) 983-0245
Description:
Finding a weekend dentist in Oxnard, CA can be a challenging chore as many dentists shut down for the weekend. The folks with this facility will consider opening for a weekend appointment if your personal treatment needs require that level of immediate service. Serving mutliple cities such as Ventura, Simi Valley, Port Hueneme, Thousand Oaks, San Buenaventura, Camarillo, El Rio….if you live in any of these communities then give this office a good look. They extended hours day is Wednesdays, such that you can secure an appointment early morning or later in the evening if circumstances require. With three dentists to serve you, Stephen P. Kerper DDS, Brad J. Kane DDS and Barbara Kane DMD, this may be a worthy prospect for your short list.
Office hours:
Monday 8 am to 5:30 pm
Tuesday 7 am to 6 pm
Wednesday 7 am to 6 pm
Thursday 7 am to 6 pm
Friday 8 am to 5:30 pm
Saturday 8 am to 2 pm
Sunday – Closed
---
Vista Pacific Dental Care
Website: vistapacificdental.com
Address: 1801 Solar Dr #140, Oxnard, CA 93030
Phone Number: (805) 604-7695
Description: Vista Pacific is a standard weekday clinic that is open from 7AM until 5PM during the week, and has a staff of strong dentists that will help you with whatever problems you are incurring. At this time they are not open on weekends, but are here during the week to assure that you get the best in care whether you need a routine procedure, or something extreme such as a root canal. If you are experiencing severe pain, don't let it completely take you down, and get in to see the folks at Vista to see what route of attack you need.
Office hours:
Monday 7 am to 5 pm
Tuesday 7 am to 5 pm
Wednesday 7 am to 5 pm
Thursday 7 am to 5 pm
Friday 7 am to 5 pm
Saturday – Closed
Sunday – Closed
---
Puri Dentistry
Website: puridentistry.com
Address: 140 N A St, Oxnard, CA 93030
Phone Number: (805) 483-9537
Description: Puri Dentistry is an Oxnard clinic that is equipped to deal with anything from a standard check-up to something serious like the need for an extraction or root canal. You can schedule an appointment on Saturdays from 8AM until 2PM, and this is extra convenient if you have already needed your entire week to take care of other issues. If your teenager is experiencing something such as wisdom teeth coming in improperly, contact the staff at Puri, and they will have a plan in place soon to get you back up to speed with health.
Office hours:
Monday 9 am to 6 pm
Tuesday 9 am to 7 pm
Wednesday 9 am to 1 pm
Thursday 9 am to 7 pm
Friday 9 am to 6 pm
Saturday 8 am to 2 pm
Sunday – Closed
---
Western Dental: Oxnard
Website: www.westerndental.com/en-US/dentists/california/oxnard/455-south-c-st/
Address: 455 S C St, Oxnard, CA 93030
Phone Number: (805) 200-5324
Description: This clinic is open on Monday through Fridays from 9AM until 7PM, and is a great place for you to locate a clinician for the need for a root canal, other emergency procedure such as an abscess, or even if you are in need of something more standard such as a check-up. Neglecting your dental health is something that can put you in grave danger in the very near future, and lead to more serious infection and higher costs down the road.
Office hours:
Monday 9 am to 7 pm
Tuesday 9 am to 7 pm
Wednesday 9 am to 7 pm
Thursday 9 am to 7 pm
Friday 9 am to 7 pm
Saturday 8 am to 4:30 pm
Sunday – Closed
---
How To Prepare For Your Oxnard, CA Emergency Dental Clinic Visit
When it comes time to prepare for your Oxnard emergency dentist appointment, there are a few things you need to keep in mind. First, an emergency dentist appointment is just like your traditional dentists appointments with one big difference, the ability to get you seen immediately.
Next, you want to make sure you take with you any vital medical records you may have on you so that the new dentist you are seeing for your emergency can become updated with your prior treatments and procedures done.
You will also want to make sure you tell the front office staff if you have any allergies to medicines. You don't want to end up with a not so nice surprise because the dentist was unaware of your allergy. The same goes with if you experience any anxiety or uneasiness when going to the dentist. The staff will want to help ensure you are comfortable during any procedures you have to have done so knowing that you are fearful of a trip to the dentist can help to make sure they are able to do this.
Lastly you will want to take with you any insurance documents and a method of payment to pay for any services and treatment should your insurance not be accepted.
Quality of Urgent Care Dentists in Oxnard, CA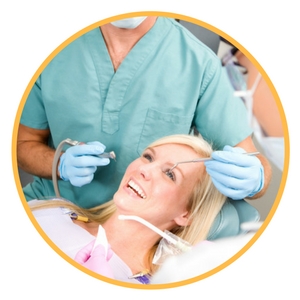 Oxnard, California is the 19th largest city in the entire state of California. Known more for it's close proximity to Los Angeles, Oxnard is a nice location to support agriculture in the region. While you might not be happy about having to experience a dental emergency, the city is not a bad place to have one.
The Aurora Vista Del Mar Hospital isn't ranked in any speciality but they offer a variety of services to help care for the needs of their patients and their families. Aurora is a psychiatric hospital that features only 87 beds throughout the entire facility.
St. John's Regional Medical Center is a medium sized hospital with 139 beds. While this may see quite small, the hospital had over 10,000 admissions alone last year. This can tell you that many local residents and tourists trust the work that St. Johns offers.
You can easily get around the city to get to an appointment with their vast public transit system. The metrolink and amtrak offer you traveling packages right here in pittsburgh. The Gold coast Transit District also allows people to get picked up for free and they will deliver it.
Another favorite of residents and tourists alike is that the Dallas Cowboys has a preseason training there. Many hiphop artists and producers come from Oxnard as well. The city boasts a historic music background because of this.
When you find yourself in need of emergency treatment and unable to reach one of the qualified Oxnard emergency dentists, you may want to try to travel to your local emergency room to see if they can help. They may be able to provide you some quick relief in the meantime.
Common 24 Hour Dental Emergencies
If you are experiencing any of the painful symptoms below, it is definitely a good idea to get checked out by an emergency dentist. These are only a few of the common emergencies that are treated by the emergency facilities. Familiarize yourself with them so when you call for your appointment, you can accurately tell the office what symptoms you are experiencing.
Loose or Lost Crown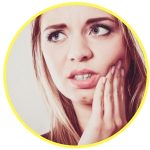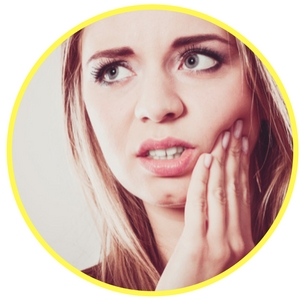 Having a loose or lost crown can be uncomfortable and sometimes painful. A crown coming loose or falling out is actually one of the more common dental emergencies that many people experience. This type of emergency usually happens when you are eating. When the crown is no longer on your tooth, the tooth that is affected is sensitive to any temperature changes such as hot or cold liquids and pressure. When a crown becomes loose, the tooth below experiences decay that causes the tooth to change shape.
This type of dental issue can only be treated by a dentist, so it's important to be seen by an Oxnard emergency dentist as soon as possible. In the meantime, you can try to ease the discomfort by placing clove oil on the affected tooth for pain relieve. Be sure to clean the crown using milk so that you do not cause any additional damage to it.
Broken or Loose Braces & Wires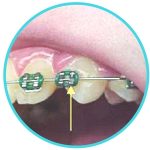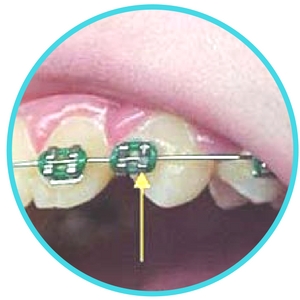 Broken braces and wires can be rather uncomfortable. especially when they are poking into the side of your gums. This is considered to be the most common type of inconvenience that many patients with braces face at some point. Wires and braces can become damaged or loose for many different reasons, but typically due as a result of an injury to your mouth or face. If you brush your teeth too rough, you can damage your braces as well resulting in them becoming broken or loose.
When you think this condition has occurred, the first thing you want to do is to check to see if the braces are still attached. If they are, you will want to leave them be and place some orthodontic wax over them to prevent any additional damage and keep them from injuring the soft tissues in your mouth. Once you've done this you will want to contact an Oxnard emergency dentist immediately so that you can get in to fix the situation before it gets worse.
Chipped or Broken Tooth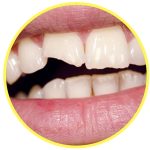 Your teeth are incredibly strong, but they are still susceptible to damage. Sometimes having a chipped or cracked tooth can be painless, but when the crack in the tooth makes its way down to the root, you will notice a severe pain. Cracked, broken, and fractured teeth are typically caused by a trauma like grinding or biting a hard object. Sometimes decay in the tooth can cause these conditions to occur as well.
When you find that you have a chipped or broken tooth, you will want to first put in a phone call to a Oxnard emergency dentist to be seen as soon as possible. You can place a cold washcloth on the affected region to help alleviate any pain you may be experiencing.
Knocked Out Teeth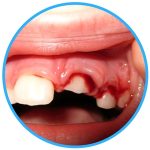 When you have a tooth that has been knocked out of your mouth, you will want to see a Oxnard emergency dentist immediately. When a tooth becomes broken off from it's position in the mouth, the tissues, nerves and blood vessels suffer damage as well. If you are able to place the missing tooth back into the socket, there is a better chance that the tissues will start to grow to help support the tooth.
You must keep the tooth moist to prevent further damage. If you are able to, you should put the tooth back into your mouth by your cheek and gums to help ensure it's kept moist until you can see the dentist. If you are unable to do this, you will want to put the tooth into a cup of milk or even water as a last option.
Do You Need an Emergency Tooth Extraction?
Dentists work towards one goal, saving and preserving your natural teeth for as long as possible. Unfortunately, there are times that this is not always possible. If you have gotten the recommendation from your dentist to get an emergency extraction, it may be time to consider getting this procedure done as soon as possible. If you leave a decayed or infected tooth longer within your mouth you can increase the risk of your child or those around you getting sick as well.
When you get a tooth extraction you can choose to go with numbing cream to help ease discomfort or you can choose to be sedated during the procedure so that you do not feel or see anything when it is occurring. Most extractions start to heal nicely within a few weeks time, however it isn't until the six month mark when you will see the full results as the bone structure in your face will take some time to heal.
Emergency Room Versus Emergency Dentist

When people are faced with a dental crisis, the first place they think they should rush off to for treatment is their local hospital emergency room. However, this is not always the best option for all dental emergencies.
In fact, many people are denied care for their emergency as it is a routine procedure that a dentist can completed. Emergency rooms are equipped to handle emergencies but typically they are better able to provide treatment for fractures, lacerations, severe abscesses and much more.
Dental conditions and emergencies are better handled by a professional who specializes in the anatomy of the mouth and face. A dentist can make sure you are receiving the proper treatment and help to save your teeth from any additional damage.
If you suffer with a chronic illness or other type of immune system disfunction, an emergency room may end up being your best option due to the delicate nature of your condition and other illnesses.
FAQ
What should I do if my tooth gets knocked out?
It can be rather frightening when your tooth gets knocked out. The first thing you want to do when this emergency occurs is to breath and calm yourself down. Getting worked up easily can only make things more challenging.

Teeth are often times able to be saved when you see a dentist as soon as possible. You will want to contact an Oxnard, California emergency dentist immediately to get seen as soon as you can. It's important to try to get in with the dentist within thirty minutes to one hour after the incident occurs so you can increase your chances of saving your tooth.
Be sure to place the tooth back into the missing spot in your mouth to keep it moist. If you are unable to do this without difficulty, put the missing tooth in a glass of water to protect it from further damage. You will want to remember to never handle the tooth by the root or nerve end as this can damage it even further.
What are my options for replacing a missing tooth?
To replace one missing tooth, you can choose from dental implants or even a fixed and removable bridge. These help to replace the missing natural teeth and look almost just like the real thing.
A dental implant is inserted directly into your jaw bone similar to the growing pattern of your current teeth. They help to provide support to the gums and jaw bone structure below. While a bridge uses your current teeth as an anchor to accommodate the missing tooth.
What should I do if I can't get ahold of my normal dentist after hours and I have an emergency?
Contacting another emergency dentist will be your best choice. If you are not able to reach your typical dentist, you don't have to wait around for them to call you back. There are many qualified emergency dentists that you can see immediately to ensure the best possible outlook and prognosis.
How much radiation do I get from a dental x-ray and how does it compare to other medical procedures?
Dental x-rays are considered to have the lowest possible amount of radiation when compared to other common medical x-rays. In fact, it's less than the total amount of natural radiation from the sun that you receive on a daily basis. Dental X-rays have 0.005 mSv, when compared to a chest x-ray with 1.0 mSv, you can see how much less radiation the dental procedure has from the chest procedure.
What should I do if I have a dental emergency and can't get a hold of a dentist?
If you are not able to get ahold of a dentist during a dental crisis, you should contact 911 immediately. Additionally, going to your local emergency room may be the best option as well for you to assure you are receiving treatment in a timely manner.
24 Hour Dentist Oxnard Options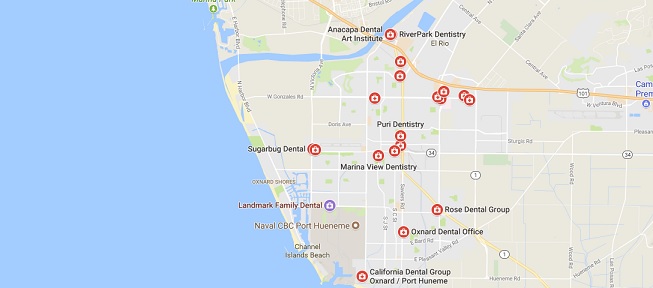 Carson and Carson DDS offers you the ability to walk-in without a scheduled appointment. They also feature a 24/7 emergency service that allows you to call in and contact a dental professional when you're in pain, or are experiencing an emergency.
Another option for an Oxnard emergency dentist is Kane & Kerper Family Cosmetic Dentistry. They provide you with the option of scheduling a weekend appointment on Saturdays until 2pm. Additionally, during the weekdays they are open later in the evening until 6pm on most days. This offers patients better flexibility when scheduling.
Vista Pacific Dental Care is another weekday clinic that is open with extended hours from 7 a until 5pm most evenings to accommodate those who need earlier or later appointment times.
If you are in need of a Saturday appointment later in the afternoon, Western Dental offers Saturday slots until 4:30pm. This allows for a greater amount of patients to be seen during the weekend. Not only do they offer extended hours on Saturday's but they also offer patients extended hours until 7pm every night during the week, Monday through Friday.
One more additional option is Puri Dentistry, which offers many weekday appointment until 7pm most evenings. They also feature Saturday appointments from 8 am until 2pm each weekend to help provide those who work during the week or those experiencing an emergency flexibility to be seen by the dentist.
This Emergency Dentists USA portal is a website for information only, and should be not used to replace the actual advice of a medical professional. If a patient is having an emergency and cannot reach a dentist, call 911 to assure immediate response and safety.
Don't suffer in pain until Monday when your dentist office opens or when you are able to make an appointment. Instead, you can arrange for treatment from a qualified professional who offers better flexibility to your scheduled. When you are seeing your Oxnard emergency dentist for your upcoming appointment remember that it's vital to check about this new dentist by checking with local dental society to ensure they have the proper certifications. If you find that you are unable to get ahold of any emergency dentist, be sure you contact 911 immediately.