Helping Portland Residents Find IMMEDIATE Dental Services Everyday.
Get relief from chipped, cracked or lost tooth
Abscess, toothache, mouth pain
Emergency dental surgery
24 hour services - Includes weekends, nights and holidays

Emergency Dentist in Portland, OR – Find A 24-Hour Dentist Now
Table of Contents
You never know when a dental emergency will strike. While it would be nice if they occurred during the weekdays when the dentist offices were open, typically it's usually in the middle of the night on a Saturday when it happens. Trying to find a dentist who has emergency hours available can sometimes seem downright impossible. That is why we've taken the hassle and stress away from finding a qualified dental professional for you when you find yourself in the middle of a dental emergency. With our detailed listings of emergency dental services in Portland, Oregon, you are bound to find a dentist who can help you when you are in a jam.
Trying to wait out a painful toothache until your typical dentist offices opens on Mondays isn't always the best option. Postponing treatment can put you at risk for increased infection or additional damage. This is why our listings can help you locate a dentist in your local area in Portland in no time at all.
Finding A 24 Hour Emergency Dentist in Portland, OR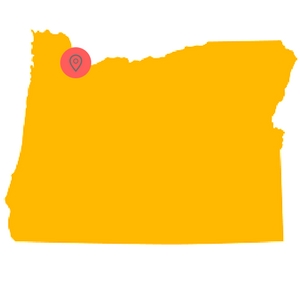 Portland is a port city, which means it is always filled with the hustle and bustle of business and tourists. As the largest city in the state of Oregon, there is a large variety of emergency dental services available to you when you find you need treatment fast.
24-hour emergency dentists provide you with 24-hour care options no matter the day of the week. While many are not always open 24 hours a day, they do offer an on-call service that gives you the chance to call and speak with a dentist about your emergency situation. They can address any concerns you have and let you know if you should come in for treatment right away.
Walk-in clinics don't make you wait until an appointment is available to be seen, instead they provide you with the ability to simply walk into the clinic when you feel you are in the middle of a dental emergency and need to see the dentist.
After-hours clinics are a rare breed. They give you the flexibility of scheduling an appointment during non-traditional hours when it's more convenient for you. Instead of operating on a traditional time schedule, they provide extended hours during the week into the evenings and even sometimes on the weekends.
Emergency Dentist Listings in Portland, OR
When you find yourself face-to-face with a dental crisis, it can be challenging to figure out a plan of action. You can become quickly flustered and lose your ability to think clearly. This is why our dental listings for emergency services can not only provide you time saving information but help in a pinch. Instead of wasting time calling around to find out who is available, you can know within a matter of seconds who you should be calling in Portland, Oregon for quick treatment.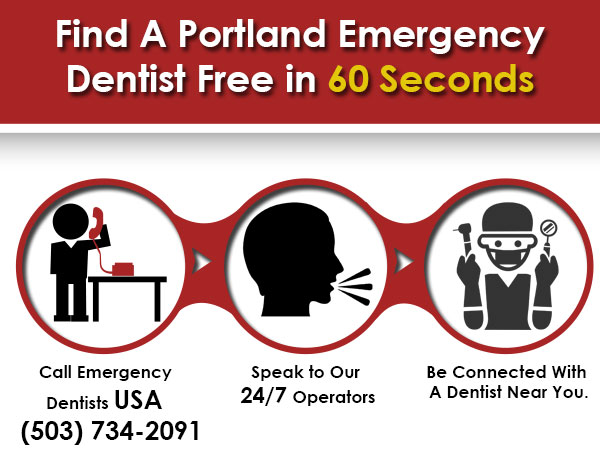 ---
Emergency Dentists USA Referral Service Portland
Phone Number: 1 (855) 401-2701
Address: Connected To Various Dental Offices across Portland
Doctors Multiple
Description When you need an urgent care dentist in Portland, OR, this is the best directory to call. When you call this hotline, you will receive a list of dental offices near your location. You will then be able to visit the walk-in dentist clinic for dental care. Easily find Oregon emergency dentists with our service.
---
Rose City Dental
Phone Number: 503-255-2415
If Closed: Call 1 (855) 276-1128 and let our Operator help you find an emergency dentist.
Address: 2341 SE 122nd Portland, OR. 97233
Website: www.rosecitydental.com
Doctors: John J. Lee, DDS
Description: Dr. Lee is one of the best dentists in the Portland area. Due to his popularity, he has found it necessary to offer his dental services after hours. This walk-in dentist is open 24 hours 7 days a week, but it is always a good idea to call him for more information about how you can be seen.
Hours
Monday-Friday 8:00am-5:30pm
Saturday 8:30am-3:00pm
Evening appointments available upon request.
---
Emergency Dental Care USA – Portland
Number: 503-234-9911
If Closed: Call 1 (855) 276-1128 and let our Operator help you find an emergency dentist.
Office: 8401 NE Halsey St, Ste 102, Portland, OR 97220
Website: www.emergencydental.com/portland
Description: Open 9am-9pm, six days a week (closed Sundays), including most holidays. Our skilled dentists and compassionate staff can help get you out of pain quickly. A great place to find emergency dental care with or without insurance.
Monday 9am 9pm
Tuesday 9am 9pm
Wednesday 9am 9pm
Thursday 9am 9pm
Friday 9am 9pm
Saturday 9am 9pm
Sunday Closed
---
EMERGENCY TOOTH DOCTOR
Phone Number: 503-252-9657
Address: 12596 SE Stark St, Plaza 125, Bldg N, Portland, OR 97233
Website: www.emergencytoothdoctor.com
Doctors: Dr. Thomas Pham
Description: You may have heard about Dr. Pham because is another popular late dentist in Portland, OR. He provides comprehensive dental services, which means you can get all of the care you need from one dentist. While he may not be able to provide you with cosmetic or major surgical dental procedures in the middle of the night, he can do what is possible during his after hours walk-in clinic in Portland, OR and then set you up with a follow up appointment at his dental clinic. This office offers hours literally all the time, so if you're in need of a Portland Sunday dentist this is the dentist for you. Call and setup an appointment or come as a walkin dentist patient, either way you're welcome!
OPEN 7 DAYS A WEEK, 365 DAYS A YEAR
---
Parkrose Family Dentistry, P.C
Phone Number: 503-254-5575
Address: 3620 NE 122nd Ave, Portland, OR 97230
Website: www.parkrosefamilydentistry.com
Doctors: Dr. Thomas T. Tieu, DMD
Description: Dr. Tieu is a member of the American Dental Association and the Oregon Dental Society. He provides almost all dental services at his practice. As an urgent care dentist in Portland, OR, you will find that his office is conveniently located in the city. The parking lot is well lit and you will find that it's comfortable to visit this emergency dentist.
Monday – Friday 8:00 – 7:00 p.m
Saturday 8:00 a.m – 3:00 p.m
---
Portland Emergency Dental
Number: 503-234-9911
Office: 8401 NE Halsey St, Portland, OR 97220
Website: www.portlandemergencydental.com/
Description: This is a Pacific Northwest clinic that is open Monday through Saturday until 9PM, and is also open for business most holidays. Here you can take care of aching wisdom teeth, root canals, extractions, oral surgery, cleanings, abscessed teeth, broken teeth, or even a swollen jaw. This city is the gateway to the scenic Mount Hood area, and one that has seen a large population expansion as of late; knowing exactly where this clinic is located may really save your sense of sanity sometime in the very near future.
OPEN MONDAY-SATURDAY, INCLUDING MOST HOLIDAYS 9:00AM-9:00PM
---
Jantzen Beach Modern Dentistry
Number: 503-241-1800
Office: 12239 N Center Ave Portland, OR 97217
Website:www.jantzenbeachmoderndentistry.com/
Description: Jantzen Beach Modern Dentistry gives you a great opportunity for finding a weeknight dentist at least on Monday and Tuesday. Their hours are pretty limited all the other days of the week, but we're here to provide you with every option for after hours dentists in Portland, and maybe you're having an emergency on a Monday or Tues, if so call them!
Mon 10:00 AM – 7:00 PM
Tues 10:00 AM – 7:00 PM
Wed 7:30 AM – 4:30 PM
Thurs 7:30 AM – 4:30 PM
Fri 7:30 AM – 2:30 PM
---
Sleep Dentistry of Portland
Number: 971-274-2044
Office: 19265 SE Stark St., Suite A Portland, OR 97233
Website:www.sleepdentistryofportland.com/
Description: The sleep dentistry office of Portland stays open Monday til Friday until 530pm which gives you just barely enough time to squeeze over there after work! However they do offer Portland Saturday dentist hours from 8am til 2pm as well, which makes up for them not staying open any later on weeknights!
Monday through Friday from 7:30 a.m. to 5:30 p.m.
Saturday from 8 a.m. to 2 p.m.
---
Eilers Family Dentistry
Phone Number: 503-231-9995
Address: 5018 E Burnside St, Portland, OR 97215
Website: www.eilersfamilydentistry.com
Doctors: Dr. Eilers
Description: Dr. Eilers has been in business for over 25 hours. Through all of the experience, this emergency dental office provides families with the dental care they need to improve their oral health. Give Dr. Eilers at the number above to learn more about the process of getting seen during after hours and weekends. Before you know it, you'll be in the dentist's chair getting rid of your pain and discomfort.
---
How To Prepare For Your Portland, OR Emergency Dental Clinic Visit
When you are ready to prepare for your Portland emergency dental visit, you must first remember that it's really no different than a new patient visit. You will want to determine which emergency dentist best suits your treatment needs ahead of time.
This will help to provide you with the best possible treatment. You will then want to make sure you gather up any pertinent documents you may need, such as vital dental or other health records. This will help the new dentist gain some history on your medical and dental background.
If you can, try to arrive to your appointment at least 15 minutes early. This gives you a buffer of time to fill out any required paperwork so that you can help to speed your appointment along. While we're not typically prepared for an emergency, it's still important to know what type of payment methods are taken by the dentist and how you will pay for the treatment you receive if they do not take your insurance.
Just like other medical appointments, it's important that you let the staff know ahead of time if you are allergic to any medications. This will help to ensure a smooth process from treatment to recovery without any unexpected surprises. If you are someone who has a tough time and suffers from anxiety in seeing the dentist, make sure you let them know about this too ahead of time. They can help to prepare you so that your appointment is much more comfortable.
Quality of Urgent Care Dentists In Portland, OR
As the largest city in the state of Oregon, Portland features a great deal of tourism and traffic as one of the country's port cities. Home to some of the most famous bands that have lived, Portland features a widely known and busy musical life.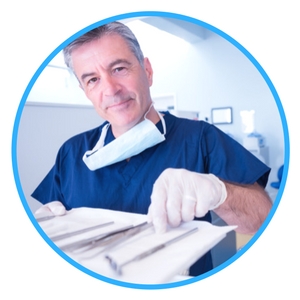 Hollywood directors have also seen the beauty that Portland has to offer as the city has been a location setting for many films. The Portlandia television series is only one of the many popular shows and movies that have been shot within the city.
The Oregon Museum of Science and Industry is located in Portland and features many hands on exhibits for both adults and children to participate in. The Portland Art Museum is one of the city's main attractions and home to the largest art collection in the city. The Oregon History Museum is also located in the city and provides and extensive history lesson about the state's history as well as the Oregon Trail.
Legacy Health is a not-for-profit healthcare system in the city of Portland. They operate a large deal of facilities within the city and surrounding areas. These facilities include Randall Children's Hospital, Legacy Emanuel, and Legacy Good Samaritan. Good Samaritan features many specialized treatment centers such as a breast health, stroke, cancer, and eye center as well as a diabetes institute.


Providence Health and Services, which is a Catholic affiliated health system that operates and owns the Providence Portland Medical Center, which is one of the largest healthcare facilities within the city. Oregon Health and Science University is a teaching hospital that offers patients quality care when they need it the most. Shriners Hospital for Children is located in Portland, Oregon and helps to work tirelessly in assistance of children with special medical needs.
Just adjacent to the Oregon Health and Science University hospital, the Veterans Affairs Medical Center operates. Serving some of our nation's heroes, the Veteran hospital works diligently to provide veterans in the Portland area with quality care and services for medical treatment.
If you encounter a dental emergency and have been unable to successfully reach an emergency dentist in Portland, a trip to your local and nearest hospital emergency room may be the next best option for receiving quick and effective treatment for a dental emergency.
Common 24 Hour Dental Emergencies
It's important for you to remember that the information provided on Emergency Dentists USA is for reference purposes only. It's not to be used as a substitute for actual professional medical advice. You will always want to talk to a dental professional to ensure you are receiving the correct information.
Lost Filling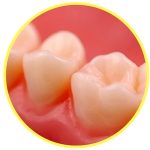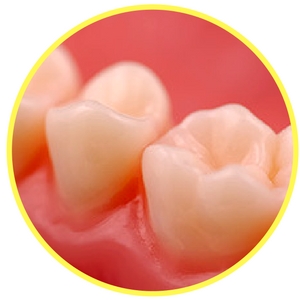 A filling is a dental treatment that helps to protect any exposed tooth from the result of decay and cavities. Your dentist will clean out the decay and seal it up for protection with a filling. However, overtime, you may notice that your filling may fall out. This, while troublesome, is quite common in those who have dental fillings. You must never seal off the exposed tooth with glue as this can only damage it further. You can however, go to a nearby pharmacy or medical supply store and purchase dental cement. This is a safe material that can help to keep the exposed tooth safe until you are able to get into see an Emergency Portland dentist.
Loose or Lost Crown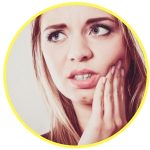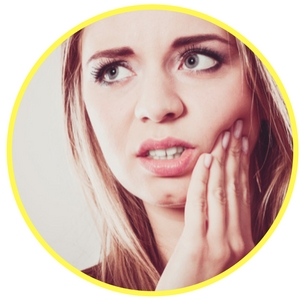 A crown helps to protect your tooth from further damage or decay. But this doesn't mean that it is immune against additional decay to the tooth. When decay happens underneath where a crown is placed, this can cause the crown to become loose, or even eventually fall off. When this happens, you will want to first make sure you keep your crown in a safe and cool area. This can help to ensure no further damage is done. When a crown is out of your mouth for too long of a period of time, it can cause your teeth to shift in location, making it more difficult to place it back in. This is why prompt treatment by a Portland Emergency dentist is an absolute must.
Chipped or Broken Tooth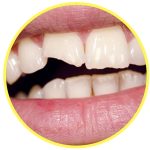 A chipped tooth is not only a danger in terms of oral health, but it can also be quite embarrassing. When you chip or even break your teeth, this can result in a large deal of pain. You will want to try to first gather up any of the broken pieces and keep them in a safe location. Rinse out your mouth with a mild saltwater solution to try to stop any bleeding. If you notice the bleeding doesn't stop, you can place a small piece of gauze on the region and apply pressure.
While these techniques can work to stop bleeding from occurring, they are only temporary solutions until you are able to see an emergency dentist in the Portland area.
Knocked Out Teeth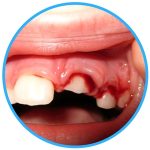 When you lose a tooth, it can be quite an overwhelming experience. In the midst of all the chaos, you will want to try to locate the knocked out tooth. There is a chance that a Portland dentist may be able to place it back into it's missing spot. Try placing it back into this area to help keep it moist until you are able to see an emergency dentist. Be sure you absolutely do not try to force it into place as this can damage it even further. If you are not able to place it back into it's previous location, you will want to put it in a small container with milk to keep it safe.
Remember to contact an emergency dentist in Portland quickly to prevent any increased risk of permanent damage.
Do You Need an Emergency Tooth Extraction?
One of the biggest concerns that many people have when it comes to dental services is the dreaded extraction. It's important to note that most of the work dentists do is to help prevent any extractions from taking place. Your natural teeth are better equipped to assist you in chewing and also in helping to keep the structure of your jaw in tact. That is why the main goal of many dentists is preservation. Because of this, an extraction will become a last resort. That is why you know that it is something serious when a dentist recommends that you get an emergency tooth extraction.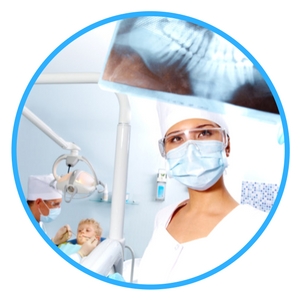 This process involves removing the tooth from the root from its location in the gums. It is usually a necessary treatment when the decay in the tooth is so bad that the tooth can no longer be saved or when there is trauma to the tooth.
You will be given an anesthetic to help keep you comfortable during the procedure. You may also notice that you still are experiencing some numbness in your mouth even a few hours after the procedure is finished. This is all completely normal and is to be expected. Once the procedure is completed you may have a small piece of gauze on the affected region to help reduce any bleeding and help the area clot. Do not remove this gauze until you've had it on for 45 minutes after you left the office. This can help greatly in the healing process.
Make sure you follow all instructions given by your dentist and do not rinse out your mouth with anything for up to 24 hours after your extraction was completed. Some pain and swelling is a natural part of the healing process. You can reduce both by using a cold compress outside of your mouth in the area of where the extraction was completed. An over the counter pain reliever, or a prescription medication given to you by the dentist, can also help to alleviate any pain you may be experiencing.
Emergency Room Versus Emergency Dentist

When you are in the middle of a dental emergency, you may be confused on where you should go to seek the best possible treatment. Most people turn to their local emergency room to ensure they get treatment for a dental condition. However, this isn't always the best option for most.
While an emergency room is a great place for trauma-related incidents, they don't have the needed tools and experience to help diagnose and treat dental conditions, quite like a dentist does. Dentists are trained and specialize in the anatomy of the mouth, which makes them much more qualified for dental emergencies.
Often times, no one understands or knows that there are other options out there when it comes to treating a dental emergency. In fact, the use of an emergency dentist may be the best option in many situations.
If you are someone who suffers from a long term chronic illness or immune system condition, a trip to the hospital might not be a bad idea for you as they are better equipped to handle any complications that may arise from your additional conditions.
FAQ
I have severe mouth pain, do I need to see an emergency dentist or should I wait?
Even though you may believe you are only experiencing a toothache and nothing else when it comes to mouth pain, it's still important to contact a dentist to ensure it's not an underlying cause of something more severe. Severe mouth pain can be the result of a dental abscess, which is a dental emergency that requires prompt attention and treatment. Contacting a dentist will help make sure you get the proper treatment before any additional damage occurs.
Are electric toothbrushes better than manual brushes?
Manual toothbrushes get the job done when used properly. But an electric toothbrush allows you to get a better, more complete cleaning at home. They are great tools for young children just starting out in brushing their teeth. They help to ensure all areas are cleaned as effectively as they can be.
It's been a long time since I've visited the dentist. What do I need to do?
Seeing the dentist at least two times a year for a cleaning is very important. But if you haven't been able to be seen by one in some time, it's never too late to start. Contact a local dentist and schedule a much needed appointment for a cleaning and continuous care. Remember to keep up with your appointments every 6 months to help give you the best possible oral health.
Why should I have my teeth cleaned twice a year?
While you brush and floss daily, you don't always get everything in the little nooks and crannies of your mouth. This is why a biannual cleaning is necessary. Not only do they help to ensure your mouth is fully cleaned in a professional manner, but you can also get sealants applied to the enamel of your teeth to help provide an additional layer of protection throughout the rest of the year.
I've recently been diagnosed with diabetes. Are there any dental problems that are associated with this disease?
High blood sugar levels in those with diabetes can cause teeth to decay much quicker than in those without. This is why it's vital to ensure you are following along with proper brushing and flossing between all meals to keep unnecessary decay from taking place.
24 Hour Dentist Portland Options
Portland, Oregon as one of the largest cities in the state offers a host of different emergency treatment options for you to choose from. Emergency Tooth Doctor is open 7 days a week all 365 days a year for treatment options. This is not a 24-hour clinic or office, but Dr. Thomas Pham is able to provide you with treatment and services during his after hours operation and even walk in times.
Portland Emergency Dental is open Monday through Saturday and even during most holidays. Each day they are open from 9 am until 9pm in the evening for traditional and emergency treatments. Extended hours allow those who work mornings and afternoons the ability of scheduling an appointment without missing work.
Sleep Dentistry of Portland features Monday through Friday hours until 5:30 pm and even Saturday hours for those in need of treatment until 2pm in the afternoon. This flexibility provides you with the option to schedule an appointment on the weekend when experiencing an emergency or during the week for a more flexible schedule.
Emergency Dental Care USA of Portland features extended operating hours Monday through Saturday from 9 am until 9pm. The only day of the week the office is closed is on Sundays. This gives you a wonderful option in finding emergency dental care regardless if you have insurance or not.
When seeking out a new dentist, such as an emergency dentist, you will want to check with your local dental society to ensure all qualifications and certification. Remember when it comes to your oral health, or the oral health of your family, there is always a dental professional in Portland available to help.
This Emergency Dentists USA health portal is only to be used for informative purposes only. It should not take the place of professional dental or medical advice. If you find that you are in a dental crisis and are not able to reach a dentist, you should always call 911 to ensure a prompt response and your safety.