Helping Rhode Island Residents Find IMMEDIATE Dental Services Everyday.
Get relief from chipped, cracked or lost tooth
Abscess, toothache, mouth pain
Emergency dental surgery
24 hour services - Includes weekends, nights and holidays

Emergency Dentist in Providence, RI – Find A 24-Hour Dentist Now
Table of Contents
Don't assume just because you're experiencing a dental emergency that you have to run to your nearest emergency room. There are many qualified emergency dentists in Providence, Rhode Island who can help you on a moment's notice. You must first know where to look and how to find them.
That's where we come in handy. At Emergency Dentists USA we provide a detailed, comprehensive listing of all emergency dentists and walk in clinics in Providence. This allows you to have options when it comes to getting the treatment you need when the situation strikes. Emergency dentists are qualified to provide immediate treatment and even conduct emergency procedures to ensure you are back on the road to recovery in no time at all. Getting on your way to experiencing relief from pain can be one of the biggest benefits to choosing an emergency dentist.
Finding A 24 Hour Emergency Dentist in Providence, RI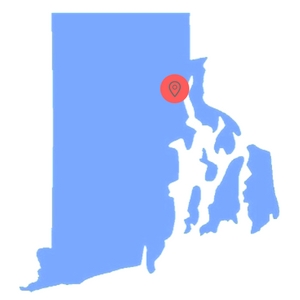 As a city known as one of the oldest cities in the United States, Providence, Rhode Island has a vast selection of emergency dentists options when you find yourself in need.
When you experience a dental emergency after typical business hours, after hour dental clinics are a great source of getting the treatment you need. They offer similar services to those at your typical dentist office. The biggest difference is that they extend their operating hours well beyond normal hours. This allows for greater flexibility if you are experiencing an emergency or find yourself in need of a later appointment due to your work schedule.
Emergency Dentist Listings in Providence, RI
If scheduling an immediate appointment seems to be an issue, walk in dental clinics allow for you to just walk in and be seen without a prior appointment. This type of service is extremely beneficial when you find yourself in need of treatment but unable to get an appointment with your typical dentist. They provide services for emergency situations that cannot wait for a regular visit to your dentist like that of a knocked out tooth or severe dental abscess.
If you find that you or a family member are in need of emergency dental services well past the typical business hours, it's a breath of fresh air to know that there are qualified professionals available to provide you with treatment in a quick and efficient manner.
One of the worst feelings is having a dental emergency come up and being unprepared to handle it. The scrambling around to try to find a dentist that is available can take up precious time you just don't have. So instead of adding to the stress of experiencing a dental crisis, you can utilize our services to find the dentist in Providence that is available and qualified to treat your dental condition.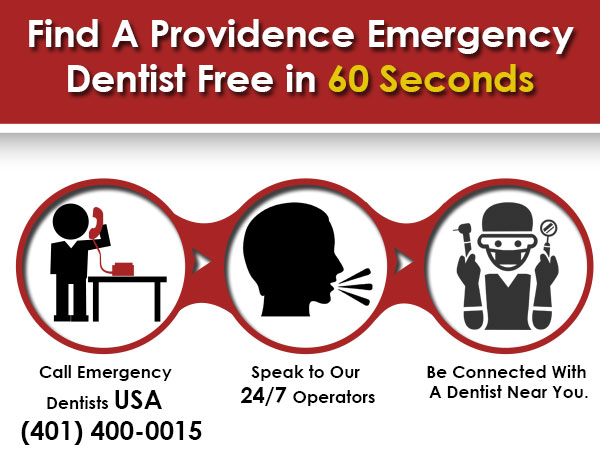 ---
Emergency Dentist USA Referral Service Providence
Phone Number: 1 (855) 401-2701
Address: Various Dental Offices across Providence
Doctors Multiple
Description Call to be connected with the perfect dentist for you. Providence is a large city and we have the connections to find a dentist to fit your needs, and can get you an appointment immediately. Easily find Rhode Island emergency dentists with our service.
---
The Gentle Dentist RI (Emergencies) – Richard A Barkin, DDS
Address: 64 Tiogue Avenue, Suite C, West Warwick, RI 02893
Telephone: 401-821-6665
Website: thegentledentistri.com
Description
Providing dental care to the Providence area since 1985, this staff of highly trained professionals is a fine provider of emergency dental services in Rhode Island. Dr Barkin was raised in Massapequa New York, graduated from George Washington University summa cum laude, and then received his doctorate from the Georgetown University School of Dentistry. He is an expert in endodontics and implantology, and has enjoyed raising four wonderful children right here in the ocean state. Everyone from toddlers to senior citizens love visiting Richard for an appointment in his chair, as he is caring, sensitive to needs, and knowledgeable about modern technology.
Monday 7:30am – 6pm
Tuesday 7:30am – 8pm
Wednesday 8:30am – 6pm
Thursday 7:30am – 7pm
Friday 7:30am – 6pm
Saturday 7:30am – 3pm
Sunday Closed
---
Access Dental Care
Address: 1234 Mineral Spring, North Providence, RI
Telephone: 401-722-5800
Website: accessdentalri.com
Description: 
Every service from root canals, same day emergency services, veneers, and crowns are performed with skill and care here in this superb clinic. Dr John Manousos is a graduate of Vanier College in Montreal, Canada, and then moved to the states and received his doctorate from the Boston University School of Dental Medicine. He was the recipient of the restorative award in his graduating class, and holds licenses in both Rhode Island and Massachusetts. His partner Dr Tabatabaie has presented seminars on periodontal, prosthetic, and implant interrelationships, and is also a proud Boston University School of Dental Medicine graduate.
Monday 9am – 6pm
Tuesday 9am – 1pm
Wednesday 9am – 5pm
Thursday 9am – 5pm
Friday 9am – 6pm
Saturday 8am – 1:30pm
Sunday Closed
---
Page Family Dentistry
Address: 31 Elmgrove Ave. Providence, RI 02906
Telephone: 401-421-9350
Website: dentistprovidenceri.com
Description:
This Providence area dental care provider is proudly open on Saturdays to better serve their patients in this fast-paced world of multiple email messages in your inbox and thoroughly packed schedule books. Dr. Lawrence Page attended New York University, and then his doctorate from the Tufts University School of Dental Medicine. He has practiced in Rhode Island for more than 40 years, and his partner Marc Page took the same college path as him, where both his father and grandfather attended. Together they provide superior emergency dental care for the Ocean State; and many who are visiting the area in the summer have sat in his chairs for comprehensive and caring appointments.
Monday 7:45am – 5:30pm
Tuesday 7:45am – 5:30pm
Wednesday 8am – 12pm
Thursday 7:45am – 5:30pm
Friday 7:45am – 5:30pm
Saturday 8am – 12pm (twice a month)
Sunday Closed
---
Angell Street Dental Associates
Address: 425 Angell Street Providence, RI 02906
Telephone:(401) 272-2331
Website: www.angellstreetdental425.com
Description:
When it comes to personalized care, the Angell Street Dental Associates are top notch. They provide you with individualized treatments because everyone's dental situations are unique. In order to help you feel more confident in the treatment options available to you, the staff takes more time in helping to explain each condition and the treatments. This can help to provide you with the knowledge in understanding exactly what type of options you can choose.
Monday 7:30am – 5pm
Tuesday 7:30am – 5pm
Wednesday 7:30am – 5pm
Thursday 7:30am – 5pm
Friday 7:30am – 5pm
Saturday Closed
Sunday Closed
---
How To Prepare For Your Providence, RI Emergency Dental Clinic Visit
No one expects an emergency to happen, but if it does, it's always beneficial to be prepared in the event that one strikes. When it comes to preparing for your Providence emergency dental appointment, there really isn't much of a difference between a typical new patient dental appointment. Because this emergency dentist is probably not the one you see more regularly it's important to bring with you any vital medical or dental records. This will help them to review your specific medical conditions so that they understand more about you.
Additionally, you will want to make sure you alert the front staff to any allergies to medications you may have. This will ensure that there are no surprises during and after any procedures you have done. Don't forget to tell the staff if you also have any anxiety when it comes to going to the dentist. They can then try to make sure your appointment is smooth and comfortable from start to finish.
If you have a scheduled appointment, try to arrive at least 15 minutes prior to ensure there is enough time for you to fill out the new patient paperwork. Take all necessary insurance cards and information with you. Be prepared if the dentist doesn't take your form of insurance by knowing ahead of time how you plan on paying for any procedure and treatments you may receive.
Quality of Urgent Care Dentists In Providence, RI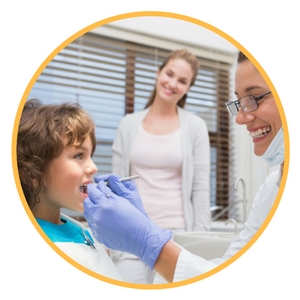 Providence is considered to be one of the oldest cities in the United States. Founded in the year 1636, it has withstood the tests of time. Because it was one of the very first cities in the US to industrialize, it has been a booming region for quite some time. This includes the medical structure and education in the city.
Five of the state's colleges and university campuses are located right in Providence. Brown University, Providence College, and Rhode Island College, which is the state's oldest available public college, all have flagship locations in the city. Johnson & Wales University and Rhode Island School of Design are two other campuses that are located in the city limits.
The medical and health care system in Rhode Island is top notch with some of the nation's best doctors settling in the region. Providence is the central home to eight total hospitals. The largest general hospital in the state is Rhode Island Hospital which is located right in the heart of Providence. They feature a level 1 Trauma Center that is equipped to handle a wide variety of trauma cases quickly.
Roger Williams Medical Center and Miriam hospital are teaching facilities located in Providence that offer highly regionally rated emergency rooms for specialized treatment and procedures. The Rhode Island Blood Center set up homebase in Providence. This facility has been helping patients all across the state of Rhode Island since 1979 and offers blood testing to 11 hospitals in the state.
Dental emergencies typically should always be handled by a dental professional as they are the ones that specialize in the anatomy of the mouth and understand the inner workings of the dental structure. However, when you find that you are unable to get ahold of a Providence emergency dentist or other dental clinic, you should head to your nearest emergency room to seek treatment for your dental emergency.
Common 24 Hour Dental Emergencies
Listed below are just an example of types of dental emergencies that could require you to visit one of our emergency dentists. Read through their descriptions, and it could give you an idea of what might be currently happening with your teeth. This is important because when you call the office, you can give them all of the details.
Emergency Toothache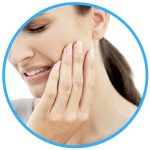 Toothaches are typically one type of dental emergency that people oftentimes overlook. The problem with this is that a toothache can be an underlying cause of a more severe problem and should be checked out immediately by a Providence emergency dentist. After you've contacted an emergency dentist, you can do a few things to help comfort you until you make it to your appointment.
First you will want to rinse out your mouth with a salt water solution. This can be made easily at home by using 8 oz. of water and a few teaspoons of table salt. Rinse everything thoroughly to help remove any bacteria or leftover food particles from your mouth. Putting a warm or cold compress on the outside of the affected region can help to alleviate some pain and swelling associated with the toothache. Remember though, these are only temporary pain relievers and in order to treat the toothache it's vital that you see a Providence emergency dentist immediately.
Broken or Loose Braces & Wires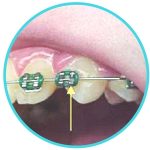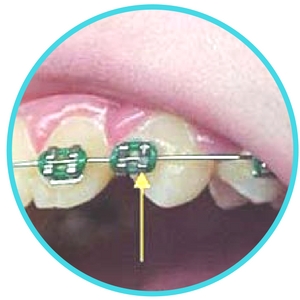 Broken or loose braces and wires can be quite the pain, literally. Usually, you don't realize they are broken until they start to poke into your cheek or gums causing quite severe pain. When this occurs, it's time to contact an emergency dentist in Providence immediately.
Until you are able to make it to your appointment, you can place a dental cement over the broken or loose wire on your braces to help keep it from causing you even more pain or irritation. Dental cements are typically given to you when you first get your braces on from your orthodontist, but don't worry if you don't have any on hand. You can purchase them from a pharmacy and they are rather affordable. .
There is no way to handle this dental emergency at home, so you must ensure you get into see a Providence emergency dentist quickly.
Chipped or Broken Tooth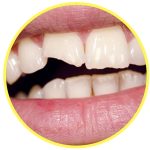 A chipped or broken tooth is one dental emergency that surprises many people because it usually does not exhibit much pain. When the tooth is broken to the point that it is cracked into the nerve or root of the tooth is when you will begin to notice severe pain. So if you notice you have a chipped or broken tooth without pain, you still have time to get in to see a Providence emergency dentist and get your tooth or teeth fixed.
Objects Caught in Teeth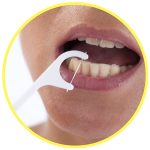 Getting objects stuck in your teeth or between your teeth and gums is more common than you may think. Pieces of meat, seeds, popcorn kernels and other objects always seem to make their way and become lodged in your mouth. It's important that you never try to loosen these items up with any small or sharp tools. This could result in further and even more severe damage to your mouth.
You should try to dislodge the object by using dental floss. The coating on the floss makes it much easier and more safer for it to slide nicely between your teeth. If this doesn't work, contact a Providence emergency dentist immediately.
Do You Need an Emergency Tooth Extraction?
A dentist will typically do everything in their power to save your tooth before they make the decision to pull it, but there still comes a time that they may recommend that you should have a tooth extraction. This happens for a few common reasons such as a wisdom tooth going off of the normal growing pattern and becoming impacted into the gums, causing severe pain and swelling in the mouth.
Additionally, if the tooth has become so severely damaged that it is unable to be repaired by a root canal procedure or other methods, your dentist may also recommend a tooth extraction. When this happens it's important to not hesitate and wait around before getting the procedure done. This can only lead to further damage and issues with other teeth in your mouth.
If you find that you are unable to get ahold of your dentist during the weekend or other emergency hour and need to have the tooth extraction completed immediately, an emergency tooth extraction may be necessary.
The dentist will help to ensure you are comfortable during the procedure by either putting you under using anesthesia or a local numbing cream. You can expect the extraction to heal initially within a few weeks but the full healing and restructuring of the bone can take up to six months.
During this time you may use an over-the-counter pain reliever for pain and apply cold compresses to help minimize the swelling on the outside of the affected region.
Emergency Room Versus Emergency Dentist

When you first experience a dental emergency, it can be very overwhelming to say the least. Most people do not realize that there are Providence emergency dentists available to help treat a large variety of dental emergencies and because of this they typically run straight to the emergency room.
Before you rush out the door to your local hospital, you should consider the type of dental emergency you are experiencing. Depending on your condition, you may be better off being treated at one of the many available emergency dentists. If you are unsure of where to go, simply give our referral service call to connect you with a Providence emergency dentist who can answer your question.
Most often an emergency dentist is your best option for getting the right treatment and medications for your dental emergency. If you suffer from a chronic health condition, it may be best for you to go to the emergency room in order to get the best possible treatment for all conditions.
FAQ
What should I do if my tooth gets knocked out?
When your tooth gets knocked out, one of the very first things you want to do after contacting a Providence emergency dentist is to ensure it is kept moist. If there is any dirt or debris on the tooth you can safely clean it off with some milk. This will ensure that no further damage is done to the tooth.
Next, try to put the tooth back into place in your mouth, this is the best way to ensure it is kept moist until you are able to see a dentist. Do not jam it back into place or try to push it in there. This can only damage the soft tissues and potentially other teeth in your mouth. Place the tooth in a glass or cup of milk to help make sure it's kept moist until you arrive at an emergency dentist.
What is a root canal?
A root canal is a common procedure that can help to save a severely infected tooth. During a root canal, the pulp inside the tooth has become infected or inflamed. This usually can occur from a cracked tooth, a cavity, or an infection. When this happens, bacteria begins to enter into the pulp, making it more susceptible to common dental issues. The damaged and infected pulp is removed during the process of the root canal so that no other areas in the mouth become affected.
What can I do if I have a dry mouth?
Dry mouth can become even worse if you don't refrain from some of your favorites. Caffeine can make your mouth much drier so it's important to limit the intake of this. Mouthwashes with alcohol in them can also dry out your mouth much faster. Sugar free gum or candy, on the other hand, can help to alleviate the dryness by stimulating the flow of saliva in the mouth when chewed.
I've recently been diagnosed with diabetes. Are there any dental problems that are associated with this disease?
Gum disease is one of the more common dental conditions that those with diabetes are at a higher risk of developing. Due to the excess glucose in the blood, the teeth can also become severely damaged much quicker than in those without diabetes. It's important to make sure your dentist knows of your new diagnosis to ensure proper treatment and cleaning routines.
24 Hour Dentist Providence Options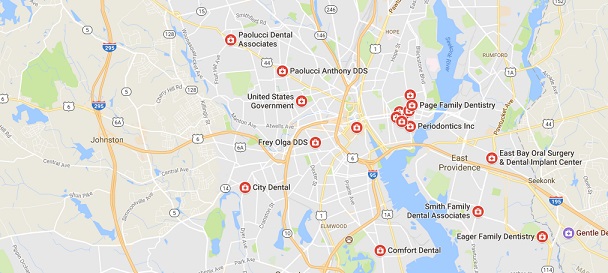 If you are looking for experience, The Gentle Dentist RI staff under the guidance of Dr. Richard A. Barkin is the place to go. They have been providing quality dental care to Providence since the start of 1985. As an expert in the field of implantology and endodontics, Dr. Barkin offers experience and a gentle touch for those from children to adults when it comes to dental emergencies. Evening hours as late as 8pm on some days can provide you a flexibility when you need it the most.
Access Dental care offers a variety of emergency services from root canals to crowns and everything in between. They also provide patients with same-day services for emergencies only. Under the advisement of Dr. Tabatabaie, who is an expert in periodontal prosthetics and implants, the staff can keep you comfortable and well treated throughout your visit. Enjoy a flexible schedule with evening hours up until 6pm some evenings.
Page Family Dentistry is the Providence dental provider who offers experience above others. They are open on Saturdays for emergencies and to allow for patients who need a weekend appointment the ability to get one at a moment's notice. With more than 40 years of experience, you can count on the quality of service and treatments they offer. They offer extended evening hours as late as 5:30 pm most evenings.
This Emergency Dentists USA portal is a website for information only, and should be not used to replace the actual advice of a medical professional. If a patient is having an emergency and cannot reach a dentist, call 911 to assure immediate response and safety.
Finding a qualified professional when you are experiencing an emergency is always a priority. By using our referral service and getting connected with a Providence emergency dentist you will save both time and money.