Do You Have to Remove Wisdom Teeth? Common Signs You Shouldn't Ignore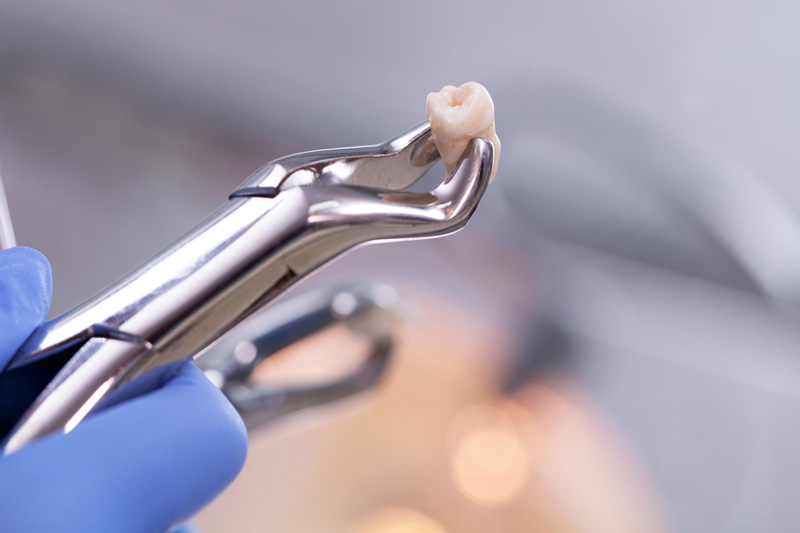 Wisdom teeth are one of our living reminders of the process of evolution. Simply put, we just don't need them anymore. But no one has told our body that!
They are a virtual leftover of a previous age, a time when we didn't have the convenience of modern, softer foods or the everyday utensils we now take for granted. When we were literally eating twigs and berries, we needed some pretty strong teeth to thrash and gnash our way through our daily diets. But now that we as humans enjoy a much more sophisticated dining routine, these teeth have become function less and, in some cases, a nuisance! This is why most people have them removed in their teen years.
Wisdom teeth are not an exact science, however. Not everyone gets them, or the same number of them, and they don't always appear at the same age. What we do know is that MOST people will have them by around the age of 20 and will develop between one and four of them. A small percentage of the population will develop "normal" wisdom teeth that function alongside their other teeth and do not present any complications. For the majority of us, however, we will need to have them removed—and preferably sooner rather than later! But is wisdom tooth removal really necessary? Read on. 
What Is an Impacted Wisdom Tooth?
When most people think of wisdom teeth they think of the word "impacted," though they may not know what it means. An impacted wisdom tooth is one that is prevented from fully erupting in the mouth because it is blocked by other teeth—this is known as imp-action.
A wisdom tooth can be partially impacted (where a portion of it has broken through the gum and is visible) or fully impacted (where no portion has broken the gum).
It is often the case that a fully impacted wisdom tooth presents no complications, but a dentist will still recommend removing it to avoid complications in the future.
The older you are, the more difficult it can be to recover from oral surgery. This is why your dentist or oral surgeon will recommend wisdom teeth removal in the teen years or early 20s. In these years, the roots of the wisdom teeth are not fully embedded, making them easier to remove. As we age, the bones in our mouth will become harder. This means the older you are when you have wisdom teeth removed, the more difficult the process and recovery may be and the higher the chance or damaged teeth and gum disease prior to surgery.
Warning Signs You Should Not Ignore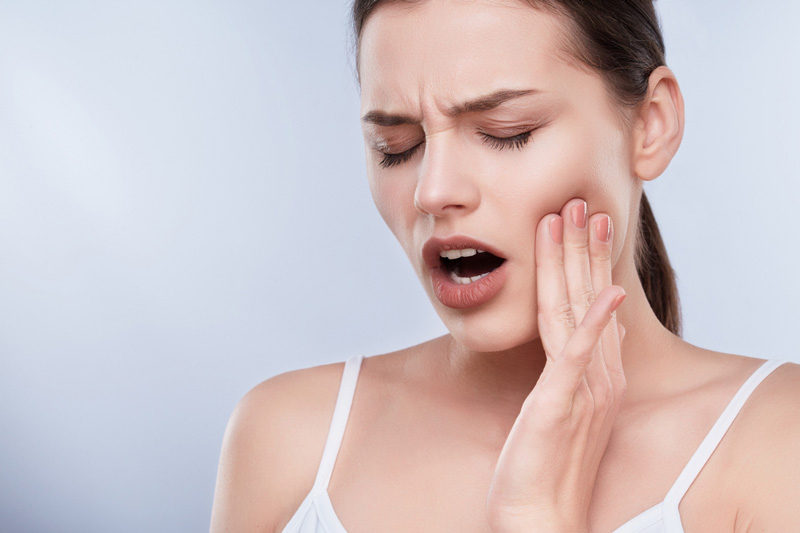 There are some common signs indicating complications and infections from impacted wisdom teeth, which may mean it is time (or past time!) to have them removed.
The three primary signs that occur with impacted wisdom teeth are
– Pain (sometimes even with strong pain medication)
– Swollen, tender gums (which may also bleed)
– Swelling of the jaw
Damaged or cracked teeth, especially molars caused by impacted teeth
In addition to these signs, patients may also experience the following symptoms with impacted wisdom teeth:
– Bad breath and/or a bad taste in the mouth
– Earache
– Swollen glands
– TMJ issues and headaches
If you have experienced any of these issues, you should report them to your dentist immediately.
Reasons You May Need to Have Wisdom Teeth Removed 
Once you have experienced wisdom teeth warning signs, you may need to remove them for any of the following reasons. 
Overcrowding 
Your wisdom teeth may overcrowd your mouth, affecting the other teeth around them. This is not only painful but can also make your teeth crooked, becoming a cosmetic concern. Removing the wisdom teeth will ensure there is enough space for your remaining teeth—the ones you use! Eliminating the overcrowding issue will also increase the chances you can clean and care for your teeth properly.
General Pain
If impacted wisdom teeth are causing you pain, removal will certainly provide relief! A dentist can evaluate whether or not wisdom teeth may be the source of the pain and recommend whether or not the extraction will help.
Pain While Eating
Nothing can ruin the joy of a delicious meal like pain while eating! Sometimes food can get stuck between gums and teeth in an overcrowded mouth and this may be another reason to consider wisdom teeth extraction.
Sinus Problems
It is not at all uncommon for dental issues and sinus issues to be interconnected, especially when you consider the proximity of your upper jaw to your sinus cavities! When your teeth and roots grow, they can actually push against and create pressure on your sinuses.It's one of the less common complications, but it can all happen with your upper wisdom teeth: the presence of sinus pain and pressure.
Cysts
Cysts, which are basically sacs filled with fluid, can form next to your wisdom teeth. When they are left untreated, cysts can do a tremendous amount of damage to your bones and roots. They can also become tumors.
More Cavities
If you already struggle with cavities, wisdom teeth certainly aren't going to help you! The presence of wisdom teeth can make cleaning more difficult, which means more bacteria and a greater chance of cavities.
Swollen Gums
When a wisdom tooth begins to erupt, it can result in a flap of gum tissue by the tooth that can trap bacteria. This area can then become inflamed and swollen, and it can also happen even if your wisdom teeth are still fully impacted.
While the process of removing wisdom teeth may seem intimidating, it is a common and relatively easy procedure with minimal recovery time. When compared to all of the painful complications described above, you may find it easier to stomach the idea! The most important thing to bear in mind is the need to speak to your dentist right away if these signs occur. Leaving infections untreated could lead to much more serious problems that require more than just a wisdom tooth extraction to address.
Relate Posts to Read:
Why You Shouldn't Attempt to Fix a Broken Tooth at Home