Helping Thousands of People Each Year Find Dental Services
Emergency dental surgery, cavities, general dental care.
Find immediate help, no insurance required.
Get relief from chipped, cracked or lost teeth, abscesses or toothaches.
Emergency Dentist Salem, MA
Most people in the Salem, Massachusetts area often schedule an appointment with their dentist weeks in advance. But there are some instances when you have an oral health emergency, such as needing a tooth removed as soon as possible or a facial injury to your teeth or gums. Luckily, there are plenty of dentist that not only schedule appointments but also accept same day walk-ins. They provide emergency dental care, with some places even offer 24-hour dental care.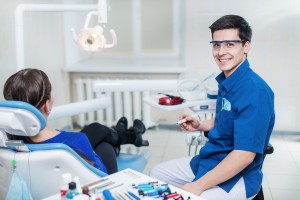 How to find Emergency Dental Care in Salem, MA
Often, to find the right dentist for such emergencies, all you need to do is some research – usually by looking up the website for you local dental society online. There you'll find a list of all the dentists in the Hickory are and just look for those dental offices that offer services for dental emergencies or even operate a 24 hour emergency dental office in Salem. This will help you find a walk-in dentist, find someone who provides emergency tooth extraction and are able to handle all types of urgent dental care. Luckily, we've compiled a list of the three best dentist offices that provide emergency dental care in the Salem area.
---
Emergency Dentists USA Salem Referral Service
Phone Number: 1 (855) 401-2701
Address: Our Referral Service to Various Dental Offices across Salem
Doctors Multiple
Description Call our Salem referral service Emergency Dentists USA phone number and get connected to an emergency dentist in Salem, MA in seconds! We provide a service that will get you to the dentist that fastest and easiest way possible, you can call us 24 hours a day, 7 days a week and its 100% free!
---
Aleris Salem Dental Center
Dentist: Dr. Elena Siniaver – D.M.D.
Address: 90 Lafayette St, Salem, MA 01970
Website: www.alerisdentists.com
Phone Number: 1-855-745-0055
Description:
Aleris Salem Dental Center is a local office in the Salem area that focuses on providing as pleasant an experience as possible. In addition providing emergency dental care and accepting walk-ins during the week, they also provide most if not all traditional dental services. These include bridges, tooth repair, composite fillings, crowns, dentures, implants, inlays and onlays, veneers, oral surgery, pediatric care for dentists, root canals and Zoom whitening.
Office hours:
Monday 9:30 AM – 5:30 PM
Tuesday 9:30 AM – 5:30 PM
Wednesday 9:30 AM – 5:30 PM
Thursday 9:30 AM – 5:30 PM
Friday 9:30 AM – 5:30 PM
Saturday – 9:30 AM – 3:30 PM
Sunday – Closed
---
Garber Family Dentistry
Dentist: Dr. Stan Garber
Address: 249 Lafayette Street, Salem, MA 01970
Website: www.garberdentistry.com
Phone Number: (978) 744-8495
Description:
Garber Family Dentistry is another local business that has been operating in the Salem area for 15 years. The staff here are always knowledgeable in all the latest dental innovations and provide care for adults and children. Along with emergency dental care, they also do fillings and bonding, cosmetic dentistry, extractions and extraction site preservation to help promote gum health following oral surgery, teeth whitening, inlay and onlays and a host of other services.
Office hours:
Monday 9 am to 6 pm
Tuesday 9 am to 6 pm
Wednesday 9 am to 6 pm
Thursday 9 am to 6 pm
Friday 9 am to 3 pm
Saturday – Closed
Sunday – Closed
---
Leonardson Dental
Dentist: Dr. Daniel H. Leonardson D.D.S
Address: 530 Loring Ave suite 301, Salem MA 01970
Website: leonardsondental.com
Phone Number: (978) 745-8298
Description:
Leonardson Dental is another office that provides emergency dental care, even Saturdays (though you will have to call the office to learn of their emergency hours. In addition to offering urgent dental care, Dr. Leonardson also provides services such as teeth cleaning, cosmetic dentistry, dentures, extractions, gum treatment, root canals and many others as well.
Office hours:
Monday 7:30 am to 5 pm
Tuesday 7:30 am to 5 pm
Wednesday 7:30 am to 5 pm
Thursday 7:30 am to 5 pm
Friday 7:30 am to 5 pm
Saturday – Contact office for hours in emergencies
Sunday – Closed
---
Be Ready For Your Emergency Dental Visit for any Salem, MA Location
Before you go to an emergency dentist in the Salem area, make sure you gather some important information before you travel there. Bring your insurance information to hopefully have your insurance company cover any procedures needed. It might also be a good idea to call an office ahead of time to see if they take your insurance coverage. Bring some money to the appointment rather than rely on getting billed like your normal dentist, since this office is unlikely to already have your payment information on file. Finally, if you know you may need a serious procedure like emergency tooth extraction or might need anesthesia during it, bring another adult to drive you home afterwards.
Choosing The Right Walk In Urgent Care Dentist in Salem
Finally, when choosing a good emergency dental care provider in Salem MA, check on the same dental society registry mentioned earlier to research their background to see if they have a good reputation. Check their website to be sure they offer the right kind of service or emergency care you need. The more highly regarded and versatile a particular dental office is, the more likely they'll be someone you're happy with.
Medically Fact-Checked & Written by Our Dental Editorial Team
You can read more about our editorial guidelines by clicking this link and learn more about the Emergency Dentists USA editorial team here.