Helping Thousands of People Each Year Find Dental Services
Emergency dental surgery, cavities, general dental care.
Find immediate help, no insurance required.
Get relief from chipped, cracked or lost teeth, abscesses or toothaches.
Emergency Dentist Scranton, PA
In the event of any kind of dental emergency, it is essential to know the address and other contact details of an emergency dentist, or an emergency dental clinic. Knowing these details will set the minds of parents at rest, as children may suffer badly with dental pain. In Scranton, Pennsylvania, there are several dentists who can provide urgent dental care. Parents and many other people may find it useful to keep these details close to hand.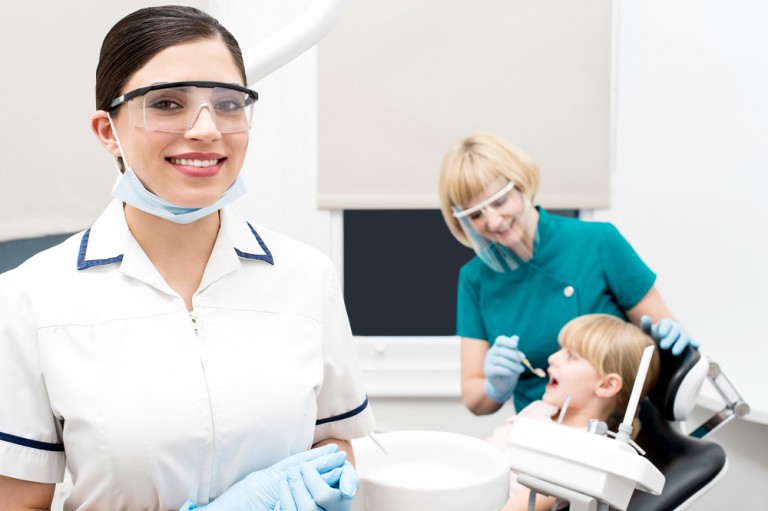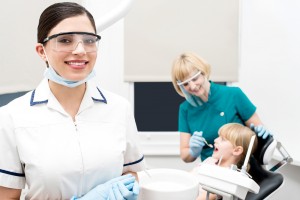 We Help You Find an Emergency Dentist in Scranton
In Scranton, Pennsylvania emergency dental care is available from several dental surgeries. The name of the dental clinic, as well as their address and hours of consultation are available through the local Business Directory. Some of these emergency dental clinics may provide a 24-hour service, walk-in dentistry services or emergency tooth extractions. Whatever your need for emergency dental care in Scranton, Pennsylvania there is sure to be a competent and professional dental clinic that is able to help you.
---
Emergency Dentists USA Scranton Referral Service
Phone Number: Click to Call:
Address: Our Referral Service to Various Dental Offices across Scranton
Doctors Multiple
Description Call our Scranton referral service Emergency Dentists USA phone number and get connected to an emergency dentist in Scranton, PA in seconds! We provide a service that will get you to the dentist that fastest and easiest way possible, you can call us 24 hours a day, 7 days a week and its 100% free!
---
Advanta Dental
Dentist: Dr Robert Rahm DDS.
Address: 237 Penn Ave, Scranton, PA 18503
Website: smilescranton.com
Phone Number: 570-347-2920
Description:
At Smiles Scranton Advanta Dental Practice there is a caring team in place to help you coordinate all aspects of your visit. This team consists of Vlad, the Office Manager; Sherry, the Front Office Coordinator; Emily and Breanna, who are dental assistants and Donna, Terri and Lauren, the Hygienists. Dr Robert Rahm, the lead dentist is passionate about his role as a multi-skilled dentist in Scranton, Pennsylvania. He has a commitment to the continuance of his education as a professional dentist. Smiles Scranton dental practice provides a wide range of services, including Cleaning and Preventative Services, Cosmetic Dentistry and Restorative Dentistry.
Office hours:
Monday 8 am to 7 pm
Tuesday 8 am to 7 pm
Wednesday 8 am to 7 pm
Thursday 8 am to 7 pm
Friday 9 am to 3 pm
Saturday – Closed
Sunday – Closed
---
Mini Dental Implants Scranton
Dentist: Albert A. Hazzouri, Jnr. DDS.
Address: 600 Lackawanna Ave #300a, Scranton, PA 18503
Website: minidentalimplantsscrantonpa.com
Phone Number: 570-290-8666
Description:
Dr Albert Hazzouri and his team specialize in placing mini dental implants. These implants can quickly repair a smile, or they can help to keep a denture in place. A mini dental implant procedure may only involve a single visit to the dentist. Dr Hazzouri, Jnr is continuing in his Father's footsteps, by providing a professional dental service in the Scranton and Wilkes Barre areas. Many families from these parts of North-eastern Pennsylvania will always be continuing patients of the Mini Dental Implants clinic.
Office hours:
Monday 9 am to 6 pm
Tuesday 9 am to 6 pm
Wednesday 9 am to 6 pm
Thursday 9 am to 6 pm
Friday 9 am to 6 pm
Saturday 9 am to 4 pm
Sunday – Closed
---
Keystone Dental Center
Dentist: John R. McGuire, Francis Mecadon, Richard Brazon, Derek Demianczyk
Address: 2611 Pittston Ave, Scranton, PA 18505
Website: www.keystonedentalscrantonpa.com
Phone Number: 570-347-2046
Description:
Several types of dental services are offered at Keystone Dentals, Scranton Pennsylvania. A denture lab makes dentures right on the premises, so that repairs to a denture can be completed in one hour. General dentistry, orthodontics, pediatric dental work, periodontics and implants are also performed. Keystone Dentals offer an informative Patient Education Service. New patients are welcomed at this high quality dental clinic. Dr Mecadon, the lead dentist, graduated from Temple University School of Dentistry and he has been practicing a range of dental operations in Scranton Pennsylvania ever since.
Office hours:
Monday 8 am to 5 pm
Tuesday 8 am to 6 pm
Wednesday 8 am to 5 pm
Thursday 8 am to 6 pm
Friday 8 am to 12 pm
Saturday – Closed
Sunday – Closed
---
Be Ready for Your Emergency Dental Scranton Visit
It's important to be prepared for emergency dental care, Scranton. Even though you may never have had any emergency dental care in Scranton or had an emergency tooth extraction in Scranton, Pennsylvania, you must be prepared in case something like this ever happens. This means that you should be able to immediately locate the papers regarding your dental plan and be able to take them with you. There are many methods of obtaining a dental health coverage plan in the US, including obtaining coverage through the Affordable Health Care Act or through your employer. You must also be sure that the type of dental plan that you have is acceptable to the emergency dentist you have chosen. In some emergency dental clinics, you may be able to pay with a check, or by credit card.
If you are about to undergo a dental surgical procedure, think ahead and ask the urgent dental care clinic if they provide a drive-home service. If this type of service is not available, it may be wise to call a cab.
Try to make an appointment as quickly as possible if it is necessary, or just go straight to an emergency dental care clinic in Scranton, Pennsylvania.
Choosing the Right Walk-In Urgent Care Dentist in Scranton
The fastest method of finding an urgent care dentist, Scranton, is to search via a search engine. Type in the words "Walk-in dentist Scranton" or "24-Hour emergency dentist, Scranton, Pennsylvania." Several listings should immediately appear. You must try to quickly ascertain the reputation of the emergency dental care clinic. Some of this should be available as part of the listing you have just researched. You should check the payment process by asking about prices and methods of payment up front.
If you are preparing to visit an emergency dentist, Scranton, Pennsylvania, before the emergency occurs, checking that a dental emergency service is in good standing with the Local Dentist Association in Scranton, or with the American Dentistry Association, is a must.
Asking friends may be a good way to find a good emergency dental clinic, Scranton, Pennsylvania. Don't forget that the ideal time to find out about a walk-in dentist, or an emergency dentist is before the emergency happens.
It may be a good idea to make a list at this time and place it with your other emergency listings.
Medically Fact-Checked & Written by Our Dental Editorial Team
You can read more about our editorial guidelines by clicking this link and learn more about the Emergency Dentists USA editorial team here.