Helping Seattle Residents Find IMMEDIATE Dental Services Everyday.
Get relief from chipped, cracked or lost tooth
Abscess, toothache, mouth pain
Emergency dental surgery
24 hour services - Includes weekends, nights and holidays

Emergency Dentist Seattle, Washington – Find A 24 Hour Dentist Now
Emergency Dentist Fort Worth Table of Contents
Table of Contents
Trying to locate an after hours dentist office when you experience a dental emergency can be challenging to say the least. If you are not familiar with the dentists in Seattle, WA that offer emergency dental services, then you've come to the right place. We have compiled a convenient hassle-free listing of the available emergency and after hours dentists in Seattle.
The majority of the time, dental issues never happen when it's convenient for us. Instead, you end up finding yourself or a family member in terrible pain on the weekend or at night. When this occurs, you want to be able to get relief as quick as possible, and a 24-hour dentist is someone that can help. Postponing treatment until the morning or a weekday isn't the best option. Emergency dentist offices in Seattle can help get you on the path to recovery and healing in no time at all.
Finding A 24 Hour Emergency Dentist in Seattle, WA
Known as the Emerald City, Seattle, WA features a wide variety of emergency dental services available when you need them the most.
After Hours Dentists: An after hour dentist is similar to a regular dental office, they just offer additional hours after the business day. Enjoy the flexibility with hours on Saturdays, Sundays, and into the evenings during the week.
Emergency Dental Clinics: An emergency dental clinic offers same-day appointments or special hours for emergencies. They typically have a dentist or two on call to help take calls from patients to determine if they need to come into the office for treatment. They are a convenient solution to getting the service you need even during the most inconvenient times.
Seattle offers a variety of emergency dental options for you to choose from. Calling around to find out which dentists are open when you need them can be overwhelming and waste valuable time when you need treatment, which is why utilizing our referral service is the most convenient option to provide you with a list of dentists almost immediately to help get you on your way.
Emergency Dentist Listings in Seattle, WA
Don't be caught off guard when an emergency comes up. Instead of scrambling around and trying to figure out your treatment options or available emergency care, be prepared ahead of time. That is what we are here for. We've come up with our list of available dentists who offer after hours services and emergency treatment to help ease some of the burden on you.
Below you will find a list of available emergency services located in Seattle, WA. You can review the listings to find a dentist that works best for you and your family. This way if an emergency does arise, you know exactly where to go.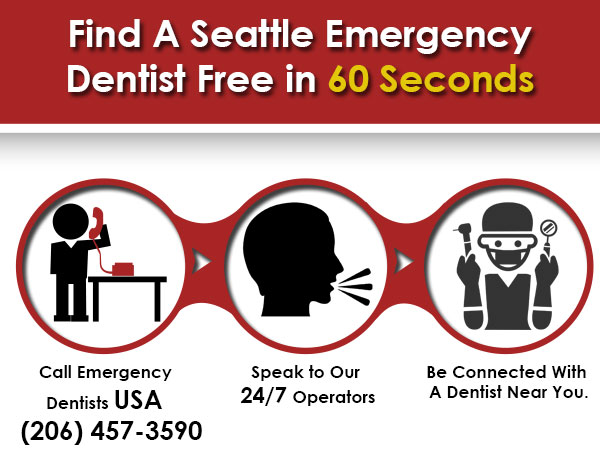 ---
Emergency Dentists USA Referral Service Seattle
Phone Number: 1 (855) 401-2701
Address: Referral Service to Various Dental Offices across Seattle
Doctors Multiple
Description Seattle Emergency Dentist referral service, our operators are standing by 24 hours a day, 7 days a week to help you find a dentist as quickly as possible. If you're struggling to reach a typical dentist office, or find an urgent care dental clinic in your area, our referral service is your best bet. Call today because we are connected to hundreds of after hours dentists. Get help finding an emergency dentist without insurance, or with your insurance coverage. Easily find Washington emergency dentists with our service.
---
Seattle SmileWorks
Phone Number: 206-462-6255
Address: 822A NE Northgate Way, Seattle, WA 98125
Website: www.seattlesmileworks.com
Doctors: Dr. Farad G. Bell
Description: Seattle Dentist, Dr. Farad Bell is dedicated to family dentistry such as Exams, Teeth Whitening, Veneers, and more. They are looking forward to your visit to their Seattle, Washington dental office. The level of care you will receive when visiting Smileworks will leave you with a smile! They are a professional and technically advanced dental office.
Tue: 7:00 AM – 12:00 PM
Wed: 7:00 AM – 6:00 PM
Thu: 7:00 AM – 4:00 PM
Fri: 7:00 AM – 1:00 PM
Same Day Emergencies Available call to speak to someone to schedule an appointment.
---
Emergency Dental Care USA – Federal Way
Number: 253-661-5531
Office: 34507 Pacific Hwy S, Ste 9, Federal Way, WA 98003
Doctors: Dr. Victoria Vainer, Dr. Jurga Martini
Website: www.emergencydental.com/federal-way
Description: Emergency Dental Care USA of Federal Way has emergency dentists available for convenient weekend dental appointments. If you have a cavity, lost a filling, chipped a tooth, or you just need urgent relief for a toothache, we'll get you in our office and out of pain as quickly as possible. If you're not experiencing an emergency and just need a convenient dental appointment, Emergency Dental Care provides nearly all general dentistry services around your schedule.
Monday Closed
Tuesday Closed
Wednesday Closed
Thursday 9am 9pm
Friday 9am 9pm
Saturday 9am 9pm
Sunday 9am 9pm
---
Seattle's Dr. Buttar: Emergency Dentistry
Number: (425) 251-6044
Office: 16600 West Valley Hwy Tukwila, WA 98188
Doctors: Dr. Sukhminder S. Buttar
Website: http://www.drbuttar.net/emergency-dentistry/
Description: This Seattle Dentist's office is open all day on Saturday, and will have personnel come in on Sundays in case of a dire emergency. If a crown or filling has come out, you have experienced a sudden injury, or you wish to be seen by a professional after hours, someone who is open past the standard times of usual dentistry is going to be who you need to get you free from pain, and able to feel comfort in your mouth once again.
Monday 9:00 AM – 5:00 PM
Tuesday 9:00 AM – 5:00 PM
Wednesday 10:00 AM – 8:00 PM
Thursday 9:00 AM – 5:00 PM
Friday 7:30 AM – 4:00 PM
Saturday 9:00 AM – 5:00 PM
Sunday Closed – Except Emergencies
---
Family Dental Practice
Number:(206) 938-1777
Office: 4520 42nd Ave SW Suite 23 Seattle, WA 98116
Doctors: Philip R. Howard, DDS
Website: http://www.philiphowarddds.com/
Description: Family Dental practice offers limited emergency hours. You can get an appointment in the evenings on Monday and Wednesday, but if you're having a dental emergency any other day of the week please go with one of the other dental listings.
Hours:
Monday 8:00 – 6:00
Tuesday 7:00 – 4:00
Wednesday 8:00 – 6:00
Thursday 8:00 – 2:00
---
All Smiles Family Dentistry
Number: 206.659.4888
Office: 13344 1st Ave NE #203 Seattle, WA 98125
Doctors: Ilona K Furman DDS
Website: http://www.asfamilydentistry.com/
Description: All Smiles Family Dentistry has hours on Saturday morning from 9am to 3pm and they take walkin dentist patients. This will help those of you who are suffering from emergency dental problems over the weekend. But their weekday emergency hours are limited. Chose All Smiles Family Dentistry for your Saturday dentist needs in Seattle.
Monday, Thursday, Friday: 9am – 5pm
Tuesday: 10am – 6pm
Wednesday: 9am – 5pm (every other)
Saturday: 9am – 3pm (every other)
---
Urban Smiles Family Dentistry
Number:(206) 325-1414
Office:2936 Eastlake Ave E Seattle, WA 98102
Doctors: Dr. Mironov
Website: http://www.urbansmiles.com/
Description: Urban Smiles dentistry offers weekend appointments but only by calling ahead and scheduling them. They do have evening hours on Wednesdays until 6pm.
Tuesday: 8:00am-4:00pm
Wednesday: 10:00am-6:00pm
Thursday & Friday: 8:00am – 4:00pm
Every Other Saturday: By Appointment
---
University of Washington Dental Urgent Care Dentist Clinic
Number: (206) 616-6996
Office: 1959 NE Pacific St. Seattle, WA 98195
Doctors: Dr. Joel Berg
Website: https://dental.washington.edu/oral-medicine/patient-care/dental-urgent-care-clinic-ducc/
Description: Even though this clinic is only open during the week, they are first-rate at providing care to those who are experiencing very sudden and very urgent pain. The fee is very modest, and you can still rest assured that you are being seen by the best student dentists in the city, and ones who are competent, concerned, and always looking out for the patient's well-being. All it takes is an infected tooth that grows out of control to render you in very grave danger, and get you into a place where you need to be seen right away.
Driving Directions
---
How To Prepare For Your Seattle, WA Emergency Dental Clinic Visit
Just like any new patient visit, your emergency dentist appointment will require proper paperwork to be filled out before you can be seen. Instead of wasting valuable time that could be spent treating your condition, try to arrive at least 15 minutes prior to your appointment to compensate for this time. While we know that we don't expect emergencies to happen and you might not be fully prepared, try to remember to bring any important information with you such as your dental records and insurance cards as well as a form of payment they accept for any copays or on the off chance your insurance is not accepted.
When you arrive to your emergency dental visit in Seattle, WA, try to stay calm and remember it's just like a normal dentist visit. The biggest difference between your typical visit and an emergency dental visit is they are more equipped to handle your treatment in a swift and timely manner. They are prepared to provide immediate extractions on site that day, if necessary.
Another important step to take when at your emergency appointment is to let the staff know of any allergies to medicine that you may have. You don't want to be surprised with an allergic reaction to an antibiotic or pain medicine. If you have fear or anxiety about going to the dentist, make sure you let them know this too. They can take steps to ensure you are calm and comfortable during your procedure.
Quality of Urgent Care Dentists In Seattle, WA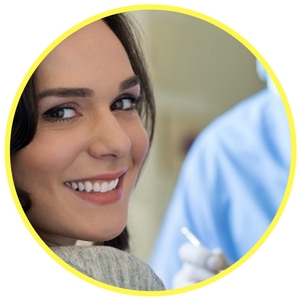 Seattle, WA is one of the fastest growing cities in the United States. It is currently listed in the top 5 largest cities as well as the 4th largest port in North America. Seattle works as one of the biggest gateways for trade with the country of Asia.
The Woodland Park Zoo and the Seattle Aquarium are two of the most prominent tourist attractions in the city. The Seattle Underground Tour is another favorite of many, even local residents. It features an exhibit of all the places, which existed before the Great Fire occurred. Seattle continues to experience growth in the tourist industry as well as the cruise industry due to its convenient port location.
Four of the largest Fortune 500 companies are headquartered in Seattle, including Amazon, Starbucks, and Nordstrom. Known as a regional center of performing arts, Seattle is home to the Seattle Symphony Orchestra, one of the most recorded halls. The 22nd best University in the World, the University of Washington is located in Seattle.
The University of Washington is consistently featured and ranked as one of the top leading medical research institutions in the country. They are one of the largest hospitals and medical centers located in Seattle. The Harborview Medical Center features a level 1 trauma unit for incoming trauma conditions. Swedish Medical Center and Virginia Mason Medical Center both have two campuses located in Seattle on First Hill. Because of the concentration of medical facilities on First Hill, it is sometimes referred to as "pill hill."
In the Laurelhurst neighborhood of Seattle is Seattle Children's Hospital for pediatric treatments and surgery. An up and coming Cancer treatment center, Fred Hutchinson Cancer Research Center, is also located on the Eastlake neighborhood side of Seattle. In the University district, you will find the University of Washington Medical Center and the Veterans Affairs Hospital.
When you find yourself in a dental emergency situation and in need of a hospital for medical treatment, you can rest assured knowing that some of the best facilities in the country reside in Seattle, WA. But remember before heading right to the ER, check with our referral service to see if there are any emergency dental clinics or after hours offices that may be able to assist you with your needs.
Common 24 Hour Dental Emergencies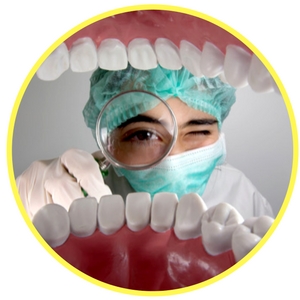 Some common dental emergencies can have you in enough pain that you'll immediately want to find a dentist that can assist with your pain. Below you'll find information on some common aches and pains that will lead you to calling one of our Seattle emergency dentists.
Emergency Toothache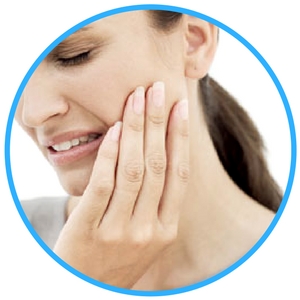 A toothache may be due to an underlying dental condition. This is why handling it in a timely manner is very important when one arises. To help alleviate pain as a temporary solution until you are able to see an emergency dentist in Seattle, WA, you can try a few home remedies. Try rinsing your mouth out with warm water and use dental floss to remove any food that has become lodged in your teeth.
If you notice that your mouth is swollen, you can place a cold compress on the outside to help reduce pain and swelling. These are all just temporary ideas that can help you to be more comfortable until you are able to see a dentist. Remember swift and proper attention is important with any toothache.
Broken or Loose Braces & Wires
Broken or loose braces can be a huge pain, literally. When they poke out from their location on the tooth they can pierce into your gums or mouth, causing pain and swelling. This is why it's important to get them fixed as soon as possible to prevent further issues such as an infection in your mouth.
Chipped or Broken Tooth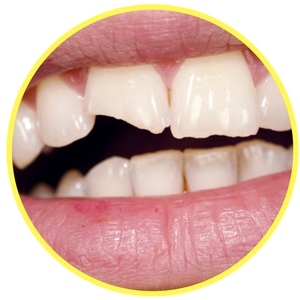 A chipped or broken tooth is no laughing matter, it can be very painful and also quite embarrassing. If you notice you have chipped or broken your tooth, you will want to gather up as many pieces of it as possible and rinse them completely. If you are experiencing any blood to the site, pace a piece of gauze on the location for up to 10 minutes or until you are able to get the bleeding to stop.
Putting a cold compress on the outside of your face near the broken or chipped tooth can also help relieve pain and swelling. Be sure to see an after hours dentist in Seattle, WA as soon as possible for the proper treatment.
Knocked Out Teeth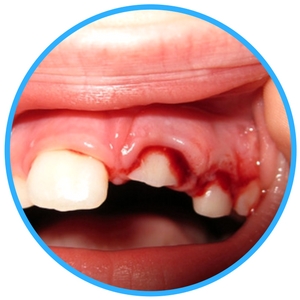 Getting your tooth knocked out can be a painful and overwhelming experience. But the good news is, if you handle the situation correctly, there may be a chance your dentists can save the tooth. Be sure to hold the tooth by the crown only and rinse it off, only if it is dirty. Do not scrub any debris away as this can just scratch the tooth's surface.
Try to place the tooth back in place in your mouth to help keep it moist until you get to the dentist. Never force it in place as you can end up breaking it. If you are not able to put it back in place, place it in a container with milk and cover it until you can get to an emergency dentist in Seattle, WA for treatment and care.
Do You Need an Emergency Tooth Extraction?
A tooth extraction is a type of dental procedure that involves a tooth being removed from its location in the jawbone. There are a few different reasons why a tooth extraction is necessary such as an impacted tooth which has veered from the normal growing pattern and is now causing pain. This is a common issue that many people experience with their wisdom teeth and why dentists remove them.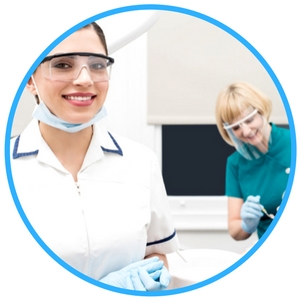 Sometimes overcrowding happens in the mouth and your dentist may have recommended that you get a tooth extraction to make additional room for the proper alignment. Or improper brushing and flossing can lead to dental decay and damage that require a tooth extraction or multiple extractions.
If your dentist has suggested that you should have a tooth extraction, it's important to act fast. Leaving the tooth and not listening can only cause additional problems down the line. Not getting the tooth extracted may lead to an increased risk of infection and even improper alignment of the teeth over time. If you are experiencing pain due to your wisdom teeth, the only way to eliminate this problem is to remove them completely.
Some people undergo a tooth extraction with only some numbing cream while others choose to use a sedative like that of nitrous oxide to help get them through the procedure. Before you have an extraction done, it's important to refrain from eating or drinking anything a few hours prior.
You will also want to make sure there is someone with you that can drive you home when your procedure is done. It's normal to experience some pain and swelling after the procedure has been completed as it's a normal part of the healing process.
Using an ice pack or cold compress on the affected region can help to reduce swelling. Follow this up with a warm compress to help with any pain or added soreness. The healing process will start to take place in the first few weeks, but it can take anywhere from upwards of 6 months for the soft tissue in your mouth and bone to completely heal and restructure.
Make sure you follow all instructions that your dentist provided to help make the healing process go even more smoothly.
Emergency Room Versus Emergency Dentist

Trying to figure out if you should go to an emergency room when you are experiencing a dental emergency can be confusing. Most people assume the emergency room is the only place open and available to treat them, but this is not true. Many available emergency and after hours dental clinics are available in Seattle, WA to help assist you with many dental conditions.
However, there are still occasions that an emergency room may be the best choice. ER's are equipped to handle dislocations, fractures, severe dental abscesses, and even some soft tissue injuries. If you suffer from a chronic illness or an immune system condition, going to an emergency room may be the best option to help with all medical conditions.
For other more minor dental emergencies, an emergency dentist is a better choice. Emergency rooms costs up to five times more than a dental visit and you may even be denied treatment for issues such as a chipped tooth or a toothache. When you visit an emergency dental clinic or after hours dentist, you have more options available to you in terms of treatment.
Dentists are specialist who know the most about the anatomy of the mouth and teeth and can help better assist you with current and even followup and long term care to ensure you get the best type of treatment possible.
FAQ
What should I do if I have a dental emergency and can't get ahold of a dentist?
When you experience a dental emergency, the first thing you should always do is try to relax. It can be overwhelming and often times very frightening when you are going through one. After you are able to think clearly, give our referral service a try to see which emergency dentists in Seattle, WA are available to help you.
As a last resort when you are unable to find any available dentist you can go to your nearest emergency room for treatment. You don't want to postpone getting your dental condition checked out as you can risk an increase in infection and damage to the teeth.
What are my options for replacing a missing tooth?
One of the biggest concerns for many people who have to choose how to replace a missing tooth is the aesthetic appeal. The good news is, you have a few different options available when it comes to replacing a missing tooth or multiple teeth.
One of the first option is dental implants. Dental implants are placed directly into the jawbone, which helps to provide the support structure for the bone and teeth. They are a great option for those looking to replace one or multiple teeth.
Another option is a partial denture. A partial denture affixes to your natural teeth around it for support and provides a replacement tooth in the position of the missing tooth.
What can I do if I have a dry mouth?
Dry mouth can be bothersome for sure. Ensuring your mouth is moist enough to provide the proper environment for your teeth is important. There are a few things you can do to help increase the saliva production in your mouth.
Try chewing a stick of sugar-free gum or sucking on a few hard candies to help increase the flow of saliva. Be sure you aren't drinking too much caffeine because caffeine is a diuretic and actually causes you to become more dehydrated.
Mouthwashes that contain alcohol in them as a main ingredient can be a dryness factor to your mouth as well. Be sure to steer clear of them if you are trying to remedy dry mouth problems. Tobacco use such as cigarettes and chewing tobacco can also lead to dry mouth. Try limiting and even stopping use of these items.
I've recently been diagnosed with diabetes. Are there any dental problems that are associated with this disease?
Diabetes and periodontal disease have a big connection to one another. Nearly 22% of people living with diabetes also suffer from periodontal disease. The chronic inflammatory process of diabetes can increase the bacteria in your mouth and speed up their destruction of your gums, teeth and even the bones.
Trying to keep your blood sugar levels in range can help to prevent periodontal disease as well as proper dental care and treatment. Those with diabetes are susceptible to infections, and infections often times cause a rise in blood sugar levels making them harder to control.
Why don't my dentures seem to fit anymore?
Dentures, whether they are full or partial dentures are created to fit your mouth during a specific date and time. When you age and your mouth heals, everything can shift in position causing your dentures to fit improperly. The bone supporting your teeth will continue to also change throughout the years, typically you will notice it shrinking. The rate in change and shrinking is different for everyone but many people notice a decrease in about two to four years time.
Dentures that don't fit right can rub your gums and cause irritation which can lead to an infection. It's important to check with your dentist to ensure a proper fit at all times to take care of all dental care and keep your gums healthy.
24 Hour Dentist Seattle Options
The Offices of Dr. Victoria Vainer and Dr. Jurga Martini from Emergency Dental Care USA feature late evening and weekend appointments until 9pm. They are closed earlier in the week but open on Thursdays until Sundays allowing for a better flexibility for scheduling a later or emergency appointment.
All Smiles Family Dentistry features a variety of weekday appointments until early evening hours as well as some Saturday appointments to help provide you with a better scheduling flexibility.
Dr. Buttar in Seattle, WA offers emergency dentistry when you need it. They are open later until 5pm most days during the week and even Saturday's. Wednesdays they feature evening hours until 8pm and while the office is closed on Sunday's they do have emergency services available.
Seattle SmileWorks features later evening hours on Wednesdays until 6pm. They offer Tues, Thurs and Friday appointments as well. The main benefit of SmileWorks is they offer same day appointments for emergencies should you need to get in right away.
Seattle, WA is a large and vast city with many options for emergency dental treatment. Dubbed the Emerald City, you will have your choice amongst the best dentists in the city when you run into any emergency.
You must be prepared for an emergency, especially when it comes to you or your family members smile. Waiting until your dentist office opens might not be the best solution. It will leave you suffering in pain and risking infections and other complications. But choosing an emergency dental clinic or after hours dentist can help get you the care you need when you need it the most.
Be sure to check around to find out more about the potential dentist you are thinking of visiting. Checking with your local Seattle Dental society can definitely be a good starting point.
This Emergency Dentists USA portal is a website for information only, and should be not used to replace the actual advice of a medical professional. If a patient is having an emergency and cannot reach a dentist, call 911 to assure immediate response and safety.