Helping Thousands of People Each Year Find Dental Services
Emergency dental surgery, cavities, general dental care.
Find immediate help, no insurance required.
Get relief from chipped, cracked or lost teeth, abscesses or toothaches.
Sioux Falls, SD Emergency Dental Offices
We specialize in Sioux Falls Emergency Dentistry:
Click to go to list of Dentists
If you are experiencing a dental emergency in Sioux Falls, an emergency dentist is exactly what you need. While most dental centers are open during the weekdays, in some urgent dental care clinics, there are dentists open on Saturday and dentists open on Sunday. This makes the lives of countless patients easier since some people cannot make time during the weekdays to see a dentist, despite suffering from a serious dental issue.
I chipped my tooth on a Saturday and needed help quick. Emergency Dentists USA was full of helpful information and I was able to find an emergency dentist and get my appointment scheduled over the weekend.
Sioux Falls After Hours Dentist Listings
Finding emergency dental treatment in Sioux Falls is easier than ever with Emergency Dentists USA. We've compiled a complete list of dental clinics available to you.
---
Emergency Dentists USA Referral Service Sioux Falls
Phone Number: 1 (855) 401-2701
Address: Referral Service to Various Dental Offices across Sioux Falls
Description:Our partners maintain a relationship with some of the best dentists in the nation, and we can help you quickly locate an after-hours clinic to provide urgent care for you. Easily find South Dakota emergency dentists with our service.
---
First Class Dental Care
Phone Number:(605) 221-5271
If Closed: Call 1 (855) 276-1128 and let our Operator help you find an emergency dentist.
Address:6703 S Louise Ave, Sioux Falls, SD 57108
Website:www.firstclassdentalcare.com
Description: Listed as an after hours and emergency dentist, this clinic can provide care on weekends or during the evening.
Monday 9am – 5pm
Tuesday 9am – 8pm
Wednesday 9am – 5pm
Thursday 9am – 6pm
Friday 9am – 3pm
Saturday Closed
Sunday Closed
---
Paulson Dental
Phone Number:(605) 336-1967
If Closed: Call 1 (855) 276-1128 and let our Operator help you find an emergency dentist.
Address:2521 S. Western, Sioux Falls, SD 57105
Website:www.dentistsd.com
Description: This great option for a weekend or late dentist is located conveniently on Western Ave, and offers emergency services on the weekends.
Monday 8am – 5pm
Tuesday 8am – 5pm
Wednesday 8am – 5pm
Thursday 9am – 8pm
Friday 9am – 12pm
Saturday Closed
Sunday Closed
---
South Western Dental
Phone Number:(605) 339-2200
Address:5201 S Western Ave, Sioux Falls, SD 57108
Website:www.smilesbyswdental.com
Description: This Sioux Falls practice is an excellent choice for an urgent care dentist, led by well respected and seasoned Cody Henrikson, D.D.S.
Monday 8am – 5pm
Tuesday 8am – 5pm
Wednesday 7am – 5pm
Thursday 8am – 5pm
Friday 7am – 5pm
Saturday Closed
Sunday Closed
---
Dakota Dental
Phone Number: (605) 332-6377
Address: 208 W 37th St, Sioux Falls, SD 57105
Website: www.dakotadentalsd.com
Description: Dakota Dental has after hour dental care options for you and your emergency dental needs.
Monday 7:30am – 6pm
Tuesday 7:30am – 6pm
Wednesday 7:30am – 5pm
Thursday 7:30am – 5pm
Friday 7:30am – 5pm
Saturday Closed
Sunday Closed
---
Preparing for your Sioux Falls Emergency Dental Appointment
Like most dental facilities, Sioux Falls emergency dental clinics provide services that include x-rays, routine fillings, and cleanings.
Before heading to your appointment, gather any recent medical and dental records. These will help your dentist to determine the best treatment for your dental emergency. It's also best to try to arrive at the appointment at least 15 minutes early to fill out any paperwork the dental office may have for you.
When you schedule your appointment, make sure the dentist office accepts your dental insurance and method of payment. If you need to set up a payment plan, speak with one of the staff members.
If you have intense anxiety or fear about visiting a dentist, be sure to let the emergency dental clinic's staff know. They can help you to relieve those fears.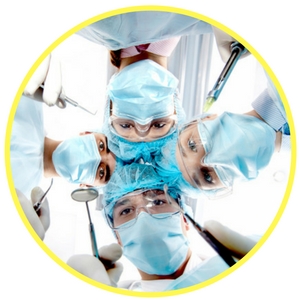 Common 24 Hour Dental Emergencies
Dental emergencies happen more often than you may think and the dental clinics found on EmergencyDentistsUSA.com are equipped to handle most types of emergencies.
Common dental issues include chipped or broken teeth, lost crowns and fillings, painful and possibly dangerous abscesses, cavities, a simple toothache, soft tissue injuries from an auto accident or even a fall, and knocked out teeth.
Below we discuss some of the most common dental emergencies and some at home treatments you can try to alleviate the pain while waiting to get into your dentist.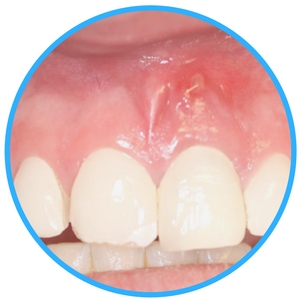 Abscess
An abscessed tooth is a dangerous infection in your mouth that can spread quickly. You need to find emergency dental care quickly if you have a tooth abscess. Any pimple like bumps in your mouth is generally a good indicator that you are suffering from this infection and it's important that you find an emergency dentist to provide you with treatment.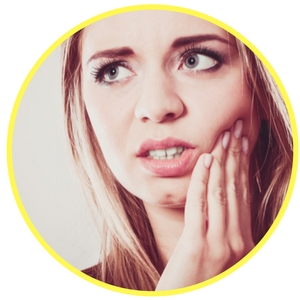 Lost Crown or Filling
If you noticed that you've lost a crown or filling, try locating it and rinsing it carefully with water. Then, cover your open tooth with dental cement or gauze to protect it. If your tooth is left unprotected, it can become infected quickly or begin decaying at a rapid rate.
Broken Tooth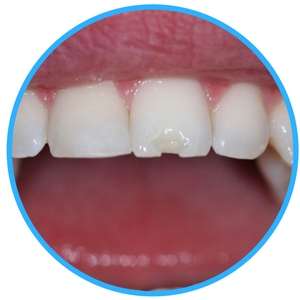 A broken or chipped tooth can be easily remedied by an emergency dentist. If one of your teeth is broken, gently rinse out your mouth to remove any pieces that may be remaining.
Then, place any pieces you can find in a container of milk for your emergency dentist. If you have any swelling or pain you can use a cold compress on the outside of your mouth.
Do You Need an Emergency Tooth Extraction?
Your dentist may decide that you need an emergency tooth extraction. If a tooth is impacted, as is in the case of many wisdom teeth, a dentist will recommend that it be extracted. If tooth decay leads to infection in the tooth or gum, the tooth will generally require extraction and this is often accomplished by an emergency dentist.
It's important to have a tooth extracted immediately rather than waiting for the dental emergency to become more painful. This can lead to a decreased need for medication like antibiotics and painkillers. Waiting to have to tooth extracted may cause complications that are both expensive and painful.
It takes about two weeks to heal from having your tooth pulled. Pain is controlled by painkillers if necessary and you are encouraged to rinse your mouth with warm salt water to promote healing.
Emergency Room vs. Emergency Dentist

If you've been in a car accident, sports injury, or fall, the emergency room physician can evaluate your condition and ensure that you have no broken bones or other dangerous injuries. They can treat any medical condition that requires attention, but if you've had a tooth crack or fall out they will generally refer you to an emergency dentist to repair the tooth because emergency rooms are not equipped to deal with dental emergencies.
Visiting an emergency dentist for a broken tooth that does not involve other injuries is your best course of action. Your dentist can evaluate the broken tooth and fix the problem right in their office and it's generally less expensive and faster than visiting a hospital emergency room.
Sioux Falls, South Dakota Dental Association Information
There is a wide variety of options for emergency dental care in Sioux Falls. There are after hour clinics and dental offices that take weekend appointments.
Visit American Dental Association at http://www.ada.org/en to ensure that the emergency dentist you choose is licensed and certified in your area. This is also a good resource for all things dental care.
You can also find more information on dental care in South Dakota and search lists of local dentists at https://www.sddental.org/.
And finally, Emergency Dentists USA is available 24/7 and can quickly help you find the right dentist near you.
Medically Fact-Checked & Written by Our Dental Editorial Team
You can read more about our editorial guidelines by clicking this link and learn more about the Emergency Dentists USA editorial team here.