Helping Thousands of People Each Year Find Dental Services
Emergency dental surgery, cavities, general dental care.
Find immediate help, no insurance required.
Get relief from chipped, cracked or lost teeth, abscesses or toothaches.
St. Paul Emergency Dental Clinics
We specialize in St. Paul Emergency Dentistry:
Click to go to list of Dentists
Table of Contents
Emergency Dentists USA is your resource for any St. Paul dental emergency. From a true 24-hour dental clinic to after-hours dental appointments that include evening and weekend appointments, St. Paul emergency dentists treat your dental emergency with modern technology and a caring environment.
Skip the stress of searching for a dentist while you are suffering from a terrible toothache, and get the right St. Paul emergency dentist with a simple phone call to our 100% free referral service!
Thank you to the staff at Emergency Dentists USA for helping me find a dentist quickly!
Finding A 24 Hour Emergency Dentist in St. Paul, Minnesota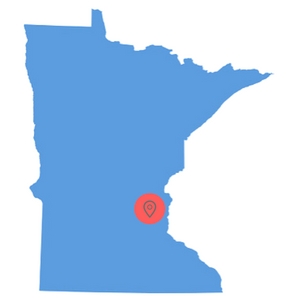 Emergency Dentists USA offers a wide selection of emergency dentists who are standing by to meet your dental needs. It's easier to find the right dentist for you when you know what the dental clinic options are in St. Paul.
Walk-in dental clinics provide dental care without the struggle of waiting days or even weeks for a dental appointment. Emergency 24-Hour Dental Clinics specialize in offering 24-hour dental care offers true 24-hour dental services for any painful dental emergency. After Hours Dentists make it simple to get that filling replaced in the evening after work or on the weekend.
Emergency Dentist Listings in St. Paul, Minnesota
This comprehensive listing of St. Paul emergency dentists makes it easy to decide when and where you get your dental services, no matter what time that emergency strikes. Simply scroll through our directory and choose the dental office that suits your needs, or call our 24-hour hotline to speak with a friendly operator who can help you to choose a great St. Paul emergency dentist.
---
Emergency Dentists USA Referral Service St. Paul
Phone Number: 1 (855) 401-2701
Address: Referral Service to a number of Dental Offices in St. Paul
Description When you are facing a dental emergency make the decision to pick up the phone and contact us immediately, and let us give you a quick connection to an after hours professional that cares about your dental health and well being. You can get emergency dental help in Minnesota fast.
---
Now Care Dental
Number: (866) 748-4180
If Closed: Call 1 (855) 276-1128 and let our Operator help you find an emergency dentist.
Office: 1380 Duckwood Drive • Suite 108,Eagan, MN 55123
Doctors: Dr. Nicholas S. Geller
Website: http://www.nowcaredental.com/
Description: It is rare to find a dental facility willing to take patients 365 days a year 24/7 but that is the situation here with this dentist who is open on Saturdays and Sundays. Dr. Gellar's clinic offers emergency dentist services and general dentistry to families in St. Paul, Minneapolis, and Egan, MN.
Hours of Operation:
Monday – Sunday: 10:00am – 8:00pm
---
Emergency Dental Care
Number: (651) 778-9911
If Closed: Call 1 (855) 276-1128 and let our Operator help you find an emergency dentist.
Office: 1700 W Highway 36 • Suite 860 • Rosedale Tower
Doctors: Dr. Nana Yeboah
Website: https://www.emergencydental.com/minneapolis/
Description: Open 7 days a week, this clinic scores very high marks with local residents because it is also open until 9pm. You can call now for an immediate appointment, and look forward to getting service from a staff that goes above and beyond for their patients everyday.
Hours of Operation:
Monday – Sunday: 9:00am – 9:00pm
---
Shamblott Family Dentistry
Number: (952) 935-5599
Office: 33 10th Avenue South, Suite 250 Hopkins, MN 55343
Doctors: Dr. Scott Shamblott
Website: http://www.shamblottfamilydentistry.com/
Description: This clinic takes your pain seriously and pride themselves on their no fear dentist attitude in handling all types of emergencies. They also serve the Minnetonka, Eden Prairie, and St. Louis Park areas.
Hours of Operation:
Monday – Thursday: 7:00am – 7:00pm
Friday: 7:00am – 4:30pm
Saturday: 8:00am – 4:00pm
---
Community Dental Care East St Paul Office
Number: (651) 774-2959
Office: 828 Hawthorne Ave E, St Paul, MN 55106, USA
Doctors: Dr Amanda Elbert
Website: http://www.cdentc.org/our-east-st-paul-office.html
Description: This clinic is unique because it accepts medical assistance patients. They also provide stellar linguistics translation services for those who need Hmong, Thai, Laotian, Vietnamese, Karen, French, Spanish, and even Hindi. The staff all do their best job daily to assure that everyone who walks in the door here leaves feeling well-informed, positive about their dental future, and most of all, pain-free.
Hours of Operation:
Monday – Thursday: 8:15am – 7:00pm
Friday – Saturday: 8:15am – 1:00pm
---
HealthPartners St. Paul Dental Clinic
Number: (651) 293-8300
Office: 205 Wabasha St S, St Paul, MN 55107
Doctors: Dr. Gerald A. Brost
Website: https://www.healthpartners.com/public/find-care/location-detail.html?networkId=hp&locationId=1229
Description: This Saturday Dentist in St Paul has a long-standing reputation as being known for their excellence. Handling childrens' dental issues, going out of their way for every senior citizen that walks in the front door, and being knowledgable about all of the latest technology are all more reasons to stop in and visit St. Paul Dental Clinic today.
Hours of Operation:
Monday: 9:00am – 7:00pm
Tuesday – Wednesday – Thursday-: 7:30am – 5:30pm
Friday: 7:30am – 5:00pm
Saturday: 7:30am – Noon
---
Hagerman Steven R DDS
Number: (651) 646-2392
Office: 1605 W Minnehaha Ave, St Paul, MN 55104
Doctors: Dr. Steven Hagerman
Website: http://www.hagermandentalcare.com/
Description: Dr. Hagerman and his able staff are here to help you with anything you may encounter such as the need for an extraction, root canal, or non-emergency dentistry.
Hours of Operation:
Monday – Thursday: 8:00am – 6:00pm
Tuesday – Wednesday: 7:00am – 5:00pm
Friday: 7:00am – 1:00pm
---
How To Prepare For Your St. Paul, Minnesota Emergency Dental Clinic Visit
St. Paul emergency dental clinics are similar to your regular dental office. These emergency clinics offer routine dental services like x-rays, cleanings, and fillings along with full mouth restorations and emergency care.
Try to arrive at least 15 minutes prior to your office visit with recent dental x-rays and exam records in order to complete paperwork. You can also use this time to ask questions regarding your treatment plan and get to know your new dental office staff.
Let the emergency dentist know how you plan to pay for your dental services and ask if they take dental insurance.
If you have allergies to any medications, make sure to let your new dentist know before the appointment. Bring a list of your current medications to the dental appointment.
Common 24 Hour Dental Emergencies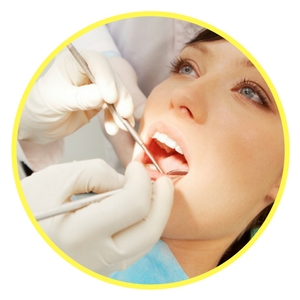 Common 24-hour dental emergencies include a painful toothache or a potentially dangerous abscess. You might also encounter a dental emergency like a loose or lost crown, a lost filling or a tooth that is chipped or broken.
These dental emergencies should always be addressed by a St. Paul emergency dentist as soon as possible. Below we discuss some of the more common dental emergencies you may face.
Loose or Lost Crown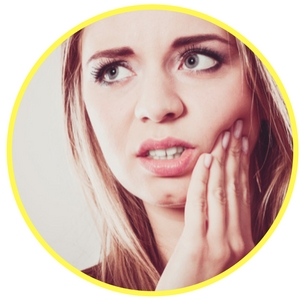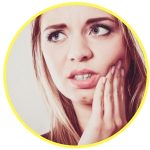 If the crown has come off your tooth, clean it gently with water and fill it with an over-the-counter dental cement or denture adhesive. Place the crown over the tooth if possible but do not force it on. Left unprotected, the tooth that was under the crown could continue to decay and become quite painful.
Broken or Loose Braces & Wires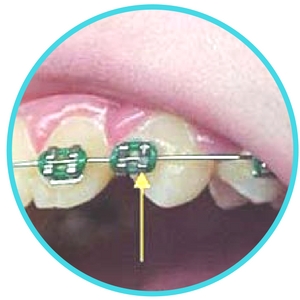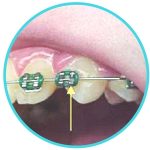 Broken braces can detach from the tooth, or wires can actually break and poke the cheek or gum. Using the eraser end of a pencil, push the broken wire into a more comfortable position. You can also cover the sharp end of the wire with a cotton ball or a bit of orthodontic wax to protect your mouth. Do not remove the braces that are broken. Visit your emergency dentist to ensure that your braces or wires are repaired correctly.
Knocked Out Teeth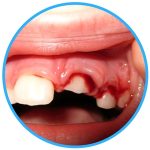 Knocked out teeth can be a painful and embarrassing dental emergency. If you can find the knocked out tooth, rinse it carefully with plain water. Hold the tooth only by the crown and avoid touching the roots of the tooth. Rinse your mouth with water and place the tooth into the gum while applying gentle pressure.
Use a container of milk or Save-a-Tooth to keep the tooth moist while you wait for your emergency dental appointment. Your dentist might be able to fix the tooth if you have stored it safely.
Do You Need an Emergency Tooth Extraction?
You might need an emergency tooth extraction if you have a tooth that has severe tooth decay and the dentist is no longer able to repair it. It is important to have your tooth extracted as soon as possible in order to make the recovery process easier on you. Waiting to have the tooth removed can cause infection to spread to other areas of the mouth.
The dentist uses a local or general anesthetic to ensure that you feel comfortable during the extraction. A special tool is used to remove the tooth, and the gum is then sewn closed with a type of suture that dissolves over time. The area is packed with gauze to control any bleeding.
"Lightly-moistened gauze is not actually placed into the socket but is folded to fit into the space above the gumline where the tooth was extracted. The idea is to have a sufficient thickness of gauze to prevent your other teeth from closing completely. Then try to bite down. The pressure applied to the gauze will transfer pressure to the bleeding socket, causing the bleeding to stop. In order for it to work, the patient must be applying firm pressure for 15 to 20 minutes and refrain from talking."
Often, you will be given pain medications or an antibiotic following the extraction. It is important to follow any instructions given to you by your emergency dentist. Full healing generally occurs within one to two weeks.
Emergency Room Versus Emergency Dentist

You'll want to visit your nearest hospital emergency room if you have a dental problem that is caused by an accident like a car accident, a sports injury, or even a fall, especially any type of head injury. Because there could be other bodily injuries, it is important to seek help from an ER doctor before heading to the dentist to have your teeth examined.
But going to the emergency room for a routine dental emergency means paying two bills, one from the ER and one from the emergency dentist who actually fixes your dental problem.
St. Paul Dental Association Information
When a dental emergency strikes, it is important to have a comprehensive list of excellent St. Paul emergency dentists at your fingertips. Emergency Dentists USA offers just that list, with plenty of information to help you to choose the right dentist no matter what type of dental problem you are facing.
When choosing a new St. Paul emergency dentist, it is very important to check on each dentist's credentialing and licensing. You can use the American Dental Association's website located here: www.ada.org, to check on current licensing and get lots of helpful dental information.
You can also use the Minnesota Dental Association's website located here: www.mndental.org to check out your local dental services, check credentials and learn more about the dental care offered in the St. Paul area.
Medically Fact-Checked & Written by Our Dental Editorial Team
You can read more about our editorial guidelines by clicking this link and learn more about the Emergency Dentists USA editorial team here.