Helping Tulsa Residents Find IMMEDIATE Dental Services Everyday.
Get relief from chipped, cracked or lost tooth
Abscess, toothache, mouth pain
Emergency dental surgery
24 hour services - Includes weekends, nights and holidays

Emergency Dentist in Tulsa, OK – Find a 24-Hour Dentist Now
Table of Contents
Mild or severe tooth pain can put a damper on your day and leave you in a situation where you simply want to sleep away the pain and avoid others as much as possible. As you try to deal with your pain, you may want to self-medicate to relieve it and you may turn to over-the-counter pain killers. While these will work temporarily, they will start to stop providing you with the relief you need and you will be back in the same position.
Continued dental pain can take a serious toll on you and you may find yourself skipping dinner dates with your friends and staying home when you were supposed to be out. Take a look at our Tulsa, OK emergency dentists we have created for you below. You will be able to quickly identify an emergency or after hours' dentist who can meet your needs and provide you with the dental care you desire. Many of the offices offer extended hours and you may not even need an appointment to be seen.
Don't wait for the pain to get worse. Browse through the list now to find the perfect Tulsa emergency dentist.
Finding a 24-Hour Emergency Dentist in Tulsa, OK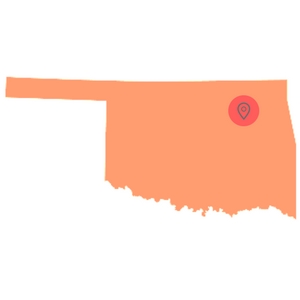 Unfortunately, if you experience dental pain and it is after business hours, you are out of luck. This can cause you to panic, especially as you try to fight off that tooth pain.
Fortunately, there are a variety of emergency dental options in Tulsa and you can choose the one that works best for you. These dentists want to provide you with the care you need and that is exactly why they work extended and lengthy hours.
24/7 dental offices in Tulsa will see you around the clock and you may or may not need an appointment, depending on their policies. These dentists work day and night, weekends, and holidays to make sure you do not have to deal with dental pain and emergencies on your own.
In addition to the 24/7 option, there are also walk-in dental clinics for you to choose from. These clinics are often open longer than your traditional dentist office and they allow you to head in without an appointment. You will be able to receive care for your tooth while there.
Lastly, after hour dentists work late throughout the week and sometimes on weekends to provide you with the care you need. Most late-night dentists in Tulsa are in the office until 9:00 pm.
Emergency Dentist Listings in Tulsa, OK
When you are experiencing tooth pain, the last thing you want to do is sit in front of your computer and search reluctantly for a Tulsa emergency dentist, only to find you are in the same position you started in – no dentist and in pain. We have made it as easy as 1-2-3 for you to find a Tulsa emergency dentist. All you have to do is take a moment and look at the list below. When you find a dentist you like, simply call them and schedule an appointment to receive care.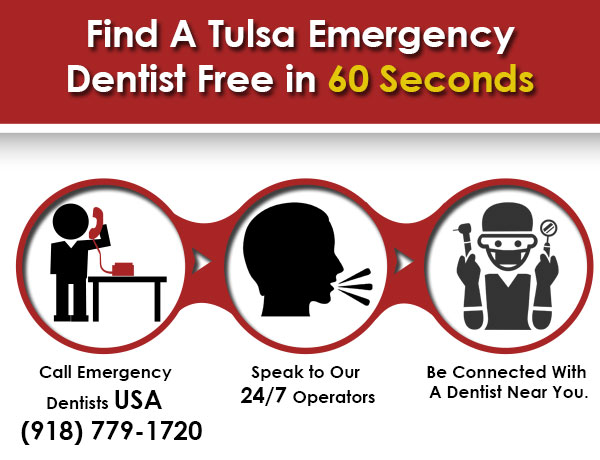 ---
Emergency Dentists USA Referral Service Tulsa
Phone Number: 1 (855) 401-2701
Address: Various Dental Offices across Tulsa
Doctors Multiple
Description Call to be connected with the perfect dentist for you. Tulsa is a large city and we have the connections to find a dentist to fit your needs, and can get you an appointment immediately. Our emergency dental referral service is open 24 hours a day and 7 days a week, call and speak to an operator today and make an appointment with a dentist in 60 seconds! You can get emergency dental help in Oklahoma fast.
---
Tulsa Emergency Dentist
Phone Number: 918-743-9946
If Closed: Call 1 (855) 276-1128 and let our Operator help you find an emergency dentist.
Address: 3223 E 31st St. Ste 108, Tulsa, OK 74105
Website: www.emergencydentisttulsa.net
Doctors: Dr Michael J. Toole
Description: New patients welcome at this office with very flexible hours for your convenience. Most Insurance plans accepted. Call them to schedule an appoint or for your urgent care needs! A great place to find emergency dental care with or without insurance.
Monday 8:00am – 5:30pm
Tuesday 8:00am – 5:30pm
Wednesday 8:00am – 5:30pm
Thursday 8:00am – 5:30pm
Friday 8:00am – 5:30pm
Saturday 9:00am – 1:00pm
---
Tulsa Hills Dental Care
Number: 918-794-0070
If Closed: Call 1 (855) 276-1128 and let our Operator help you find an emergency dentist.
Office: 7153 South Olympia Avenue Tulsa, OK 74132
Doctors: Dr. Brandi Thompson
Website: www.tulsahillsdentalcare.com/emergency-dental-care
Description: This clinic is in a state that has a high concentration of oil workers and other industrial professionals, and these are individuals that could find themselves in a stressful situation with sudden emergency dental pain. Root canals, abscessed teeth, quick extractions, and checking on potentially abscessed teeth are the things that they do best. Head dentist Brandi Thompson sees her main goal every day as restoring patients' smiles as well as their confidence, and has been a strong contender of a local choice for years.
Emergency Dental Care Offered, Call Ahead.
---
Tulsa Emergency Dentist: Region Dental
Number: 918-742-5521
Office: 3210 E. 21st Street Tulsa, OK 74114
Doctors: Meet Dr. Ryan Noah
Website: www.regiondental.com/tulsa-emergency-dentist/
Description: Tulsa Emergency Dentist Dr. Noah will perform emergency duties here for the patient such as extractions, root canals, infected teeth, and sports-related tooth injuries. Even though many don't like to admit it, a toothache is usually a sign that your tooth is infected, or that it will be very soon. When this happens, many just think that antibiotics will solve the problem, but it's very important to have an experienced professional look at it, because the problem almost never goes away. Assitant dentist Mazen Naaman knew that this would be his career way back during childhood, and loves the family atmosphere of this city.
Monday through Wednesday 8 to 5, Thursday 8am to 7pm, and Friday 8 to noon
Emergencies need prompt attention. Sunday Dentist hours call.
---
Shortline Dental
Number: 918-384-0099
Office: EAST 9908 E. 21st St. Tulsa, OK 74129
Doctors: Michael Riggs, DDS
Website: www.shortlinedentalok.com/procedures/emergency-dentistry/
Description: The Shortline Dental clinic is an excellent choice for an emergency dentist due to their great Saturday dentist hours from 9am til 2pm. There is one problem with this clinic during the week and that is that their hour are only 9-5 which doesn't give you any time to make it to the dentist after work!
Mon to Fri: 9am – 5pm
Saturday: 9am – 2pm
---
Scott W. Wagner, DDS, PC
Number: 918-622-3915
Office: 9035 East 62nd Street South, Tulsa, OK. 74133
Doctors: Scott W. Wagner, DDS, PC
Website: www.scottwagnerdds.com/Emergency.html
Description: Dr Wagner runs an office in which they take walkin dentist patients regularly. You should be able to seen by the dentist the same day as you call. The hours of service are vague but they list that you should call and attempt to get an appointment and their emphasis on allowing same day appointments is why we included them in our urgent care dentist directory.
Same day appointments available in most cases, Saturday and Sunday Dentist Hours Call.
---
Dental Depot
Number: 405-896-9052
Office: 2145 S. Sheridan Tulsa, OK 74129
Doctors: Dr. Franklin Gartin
Website: www.dentaldepot.net/services/emergencies/
Description: The Dental Depot is a great after hour dentist in Tulsa. They explicitly state on their website that they will try to see all emergency patients and walkin dentist patients the same day they come to the office.
We see emergency patients the same day they call or come in
---
New Smile Tulsa
Phone Number: 918-742-4500
Address: 3150 East 41st Street, Suite 108 Tulsa, OK 74105
Website: www.newsmiletulsa.com
Doctors: Trevor Knowles
Description:
Committed to helping patients achieve their healthcare goals, by providing state of the art care with family hospitality. Their commitment to continuing education and training allows them to deliver this care without the discomforts associated with typical dentistry. Also available for emergencies.
---
Progressive Dental Care
Phone Number: 918.477.7774
Address: 7614 E 91ST ST #120, Tulsa, OK 74133
Website: www.dentalcareoftulsa.com
Doctors: Dr. Walter Davies
Description: This clinic goes the extra mile with progressive care services: tooth cleaning, veneers, crowns, dentures, teeth whitening and general family dentistry for children and adults.
---
How to Prepare for Your Tulsa, OK Emergency Dental Clinic Visit
Visiting a Tulsa 24-hour dentist is just like visiting your general dentist, except you are able to receive care when you need it and not during standard business hours. When you visit your local Tulsa urgent care dentist, you will need to arrive for your appointment at least 15 minutes early to fill out paperwork. If you have your dental records, you should bring them with you along with your insurance card. Some dental offices allow you to fill out your paperwork online, print it, and bring it in with you.
Before you head into the local Tulsa dental office for your emergency appointment, you should inquire over the phone what the price of the service is. If you have insurance, now would be a good time to let the receptionist know, so that they can give you the correct cost of service. You may also want to ask what types of payment they accept.
If you are allergic to any substances, medications, or products, you should let the office know about it. In addition, if you are afraid of the procedure or you have dental anxiety, you should let the office know, so that they can plan accordingly and make sure your needs are met.
Quality of Urgent Care Dentists in Tulsa, OK
Tulsa is known as the second largest city within the state of Oklahoma and is home to over 400,000 residents. The city continues to grow and bring in new homeowners and residents every year. The area was first settled in by the Lochapoka Band of Creek Native Americans. The city has carried a popular nickname around, Oil Capital of the World, for the better half of the 20th century.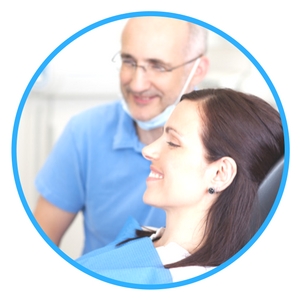 The area has many different activities to partake in and scenic routes. In fact, Tulsa has been ranked as one of the cities of the future and receive a Forbes recognition of one of America's most livable cities. People who live in Tulsa are referred to as Tulsans.
With this many people living in one area, there needs to be quality and affordable dental and health care. As of 2015, over 66 percent of all Tulsans said they had recently (within a year) received a routine cleaning. The three main reasons why residents did not seek out dental treatment was because of no insurance, no teeth, and simply no time to do so. In the same year, the number of dentists in the area was determined to be at a rate of 4.7 per 1,000 residents. In fact, out of all medical providers in the area, 14 percent were dentists. The majority of dentists in Tulsa are located near the Saint Francis Hospital.
Saint Francis Hospital is a general medical and surgical hospital in Tulsa and does have a trauma center on site. The hospital is home to 833 beds and sees over 40,000 patient admissions a year. In a year's period, the hospital also sees over 91,000 emergency room visits and performs over 26,000 surgeries. The hospital is regionally ranked number two in Oklahoma and is rated high-performing in three procedures and conditions.
Hillcrest Medical Center is a Tulsa general medical and surgical hospital that has a total of 557 beds on site. The hospital sees over 47,000 patients in the emergency room each year and has over 24,000 admissions. In addition, the physicians on site have performed over 14,000 surgeries annually. The hospital is rated high-performing in two adult procedures and conditions.
If you are experiencing dental pain and you think you are in need of a Tulsa emergency dentist, but cannot locate one, you should head to the nearest hospital emergency room. The physicians on site will be able to look at your tooth and provide you with care until you can see your Tulsa dentist.
Common 24-Hour Dental Emergencies
If you are experiencing any type of pain in your mouth, you may be worried. It is likely that you are suffering from one of the many common dental problems. There are a number of conditions that can develop quickly and have a lot of pain at their onset or other problems that develop over time and the symptoms remain dormant until the last minute.
All dental emergencies need to be evaluated by a trained dentist to ensure that your other teeth are not affected. If you do not seek out emergency dental care in Tulsa when you need it, you may experience trauma or permanent injury to your mouth, teeth, or gums.
Dental pain can be serious and hurt to the point that you feel you cannot function properly throughout the day. The emergency dentists in Tulsa are able to provide you with the care you need around the clock so you do not have to remain in pain.
Reading any of the advice provided on emergencydentistusa.com is not a substitute for seeking medical care or visiting a professional. Every situation is unique and should be evaluated by an emergency dentist, should you experience any of the situations below.
Emergency Toothache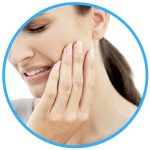 Toothaches can occur when you have an object stuck between your teeth or you have tooth decay. If you think that food may be the source of the cause, you should floss your teeth to remove any stuck food particles. You can also rinse your mouth out with warm water and then apply a cold compress to the exterior of your cheek where the pain is.
You never want to place any type of aspirin on the tooth because it can burn the gum tissues nearby. If you have a toothache, you should visit your local Tulsa urgent care dentist ASAP.
Broken or Loose Braces & Wires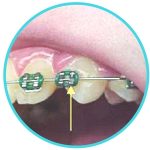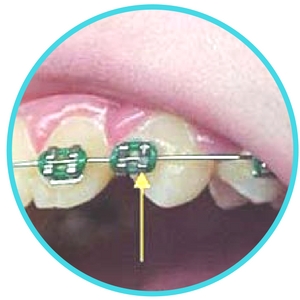 Broken or loose braces and wires can happen due to trauma to the mouth or the appliance being pulled loose due to sticky foods. It is important that you do not remove any portion of your loose braces and you do not pull them completely off, as this can cause damage to your other teeth. If you have a loose wire, avoid cutting it because the cut piece can be inhaled into your lungs easily, which presents a dangerous situation.
If you have a piece of wire sticking out, you can use the eraser of a pencil and try to move it out of the way, but if that does not work, use a cotton ball or orthodontic wax to cover the sharp edge. If you do have broken or loose wires or braces, make sure you head into your local Tulsa urgent dental care office.
Chipped or Broken Tooth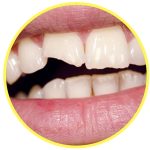 A chipped or broken tooth can occur where there is trauma to the mouth or when you bite down on something that is too hard. If your tooth does break or chip, you should save any of the pieces when possible. If your mouth is bleeding, you should bite down on a piece of gauze until the bleeding has stopped.
You can apply a cold compress to the exterior of the cheek where the broken or chipped tooth is located. Do not try to touch the broken or chipped tooth and do not wiggle it, as this may cause more of the tooth to chip or break off. You should head into your local Tulsa urgent dental care facility to receive immediate treatment.
Knocked Out Teeth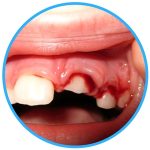 A knocked-out tooth can occur when trauma such as a sports injury or a car accident takes place. The first thing you want to do is retrieve the tooth and only hold it by the crown. You should avoid touching the roots, but you can clean the tooth off under cold water, but avoid scrubbing it. Once the tooth is clean, place it back into its socket, but do not force it into place. If you cannot get the tooth in the socket, then place it in a container of milk or mild saltwater solution.
You should head to your local Tulsa urgent dental care office immediately to receive care. The best chances of saving a knocked-out tooth is to have it returned to the socket within 60 minutes.
Do You Need an Emergency Tooth Extraction?
When you experience a dental emergency in Tulsa, you may be in need of an emergency tooth extraction. Dentists typically like to save the tooth when they can, but some situations threaten the tooth itself and it requires an extraction to protect your other teeth. Not all tooth problems will require an extraction, just as all tooth issues are not an emergency.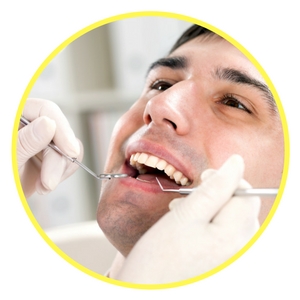 There are certain dental problems that will arise that require an immediate extraction from a professional Tulsa emergency dentist. Some of the reasons why you may need an extraction include:
· Trauma
· Infections
· Broken or fractured tooth
· Crowding of teeth or impaction
· Periodontitis
· Tooth decay that is down to the pulp or that has destroyed the tooth
If you are in need of an extraction, but you do not receive the care you need in a timely manner, you will cause more damage to your teeth and gums. In fact, if you have an infection, it can quickly spread to not only other teeth and gum tissues, but throughout your body as well. It is crucial that you seek out an emergency dentist in Tulsa when you need one.
Once an emergency extraction has been performed, the recovery time is quick and you should be able to return to normal activities within a couple of days. Your emergency dental provider will give you an aftercare sheet and you should follow it. Here are some tips to help minimize any discomfort:
· Limit your activity for 24 hours
· Take your prescribed medications as instructed
· Do not suck on a straw for at least 24 hours
· Place cold compresses on the exterior of your cheek where the tooth was extracted
· Reduce bleeding by biting down on pieces of gauze
· Sleep with your head propped up for 24 hours
· Eat soft foods
Emergency Room Versus Emergency Dentist

If you think you have a dental emergency, you may think that you need to head to your local emergency room. While it may seem like this is the place to go, you may not receive the proper attention that you need. The ER is not equipped to handle dental problems and cannot perform procedures in the facility. Because of this, they will only be able to prescribe pain medication, if needed, until you can see your own dentist.
You would be better off visiting a local Tulsa emergency dentist. This is the best option for anyone with a severe tooth emergency because the dentist is equipped to handle the situation and alleviate the pain to put an end to the problem.
There are times when you should visit your local emergency room and that is when you have a head injury, sustain any type of trauma, or you were involved in a sports accident.
FAQ
What should I do if I can't get ahold of my normal dentist after hours and I have an emergency?
If you cannot get ahold of your dentist and you have an emergency, you should visit a local Tulsa, OK emergency dentist. Emergency dentists are typically open 24/7 and can provide you with the immediate attention you need.
I have severe mouth pain; do I need to see an emergency dentist or should I wait?
If you are experiencing severe mouth pain, you should visit a Tulsa emergency dentist. The longer you allow pain to persist, the worse the condition can become.
What can I do if I have a dry mouth?
If you experience dry mouth, you may want to relieve it. To do so, you should chew or suck on sugar-free candies throughout the day to help stimulate the flow of saliva in your mouth. You should also speak with your dentist to find out if the dry mouth is caused by an underlying condition.
I've recently been diagnosed with diabetes. Are there any dental problems that are associated with this disease?
Yes. While controlled diabetes does not always present dental problems, poorly managed diabetes does. People who have this condition are more likely to suffer from infections of the jaw bone and gums. In addition, diabetes can lead to tooth decay caused by dry mouth and reduce the flow of blood to the gums themselves.
Why don't my dentures seem to fit anymore?
There are several reasons why your dentures may not fit anymore and some of the most common reasons include health problems, mouth changes, and damage to the dentures themselves.
24-Hour Dentist Tulsa Options
The office of Scott W. Wagner, DDS, PC provides emergency dental care to patients in Tulsa. The office offers same-day appointments as well as Saturday and Sunday appointment hours to address your dental needs. You can expect to receive quality dental care when you choose to work with this Tulsa emergency dental provider.
If you are experiencing pain and think you may have a dental emergency, but you cannot find an emergency dentist or you cannot get to one, you should head to your local emergency room to receive care. The ER is not able to treat dental problems, but they can provide you with immediate pain relief and look over your mouth to make sure there are no other conditions that may be causing the pain. After you visit the ER, you will still need to follow-up with your dental provider.
Tooth pain can be very painful and cause you to miss important events, work, and stop you from enjoying life. It is important for you to seek out the care that you need to ensure that the pain does not get any worse. No matter the dental emergency you have, you do not want to try to handle it on your own, as you may make the condition worse. You should visit a Tulsa emergency dentist immediately.
The Emergency Dentists USA portal is a website that provides information only. It should not be used or relied upon to replace the advice from a medical professional. If a patient is experiencing an emergency and you cannot reach a dentist, call 911 to receive immediate care.
We recommend that you always check out the local dental society in Tulsa for any new dentists that you plan to receive care from. You should check the Oklahoma Board of Dentistry License Verification and the Oklahoma Board of Dentistry Dentist, Dental Hygienists, Dental Assistants, and Dental Labs Search.
If you are currently experiencing a dental emergency and you cannot locate or get ahold of a dentist, you should call 911 right away. Emergency Dentists USA is a website used for information purposes only and should not be used as a sole source of advice to replace that of a medical professional.