Helping Thousands of People Each Year Find Dental Services
Emergency dental surgery, cavities, general dental care.
Find immediate help, no insurance required.
Get relief from chipped, cracked or lost teeth, abscesses or toothaches.
Emergency Dentist Twin Falls, ID
What motivates you to go to work every morning? Not just work, what is your motivation to wake up each morning? Everyone has their own motivation and each career is chosen based on someone's talent, abilities or desires. We ought to live each day to the fullest and not expecting setbacks, even though they never lack. Accidents happen, emergencies occur and we can't predict when they will occur but we can sure anticipate the outcome, hence the need to take insurance against them and prevent their severity when they occur.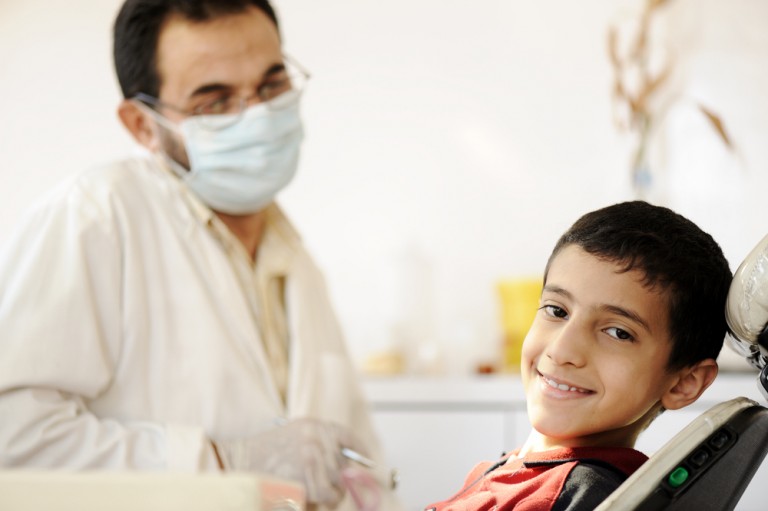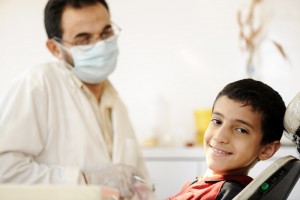 Dental emergencies take place as well, and thanks to the many Twin falls ID, dentists, they are able to tend to you at any time when the emergency occurs.
We Help You Find a 24 Hour Dentists in Twin Falls
Getting a dentist isn't hard, getting the best and qualified professional is the issue. If you get the wrong professional, it could mean lots of trouble for you. However, we help you get the best dental care at the time of your emergency in Twin Falls ID. This ensures that you get the best expert there is. Here is a review of the best available emergency dentists in twin falls.
---
Emergency Dentists USA Twin Falls Referral Service
Phone Number: 1 (855) 401-2701
Address: Our Referral Service to Various Dental Offices across Twin Falls
Doctors Multiple
Description Call our Twin Falls referral service Emergency Dentists USA phone number and get connected to an emergency dentist in Twin Falls, ID in seconds! We provide a service that will get you to the dentist that fastest and easiest way possible, you can call us 24 hours a day, 7 days a week and its 100% free!
---
Family health services: Twin falls dental clinic
Address: 325 Martin Street Twin Falls, ID 83301
Website: www.fhsid.org
Phone Number: (208) 733-5940
Description:
Family health services offers various family health services to the people in twin falls. With the increase in demand for dental services, they started offering dental services in 2005 and have since grown to provide dental emergency services to all its dental clinics all over the country. The clinic has qualified and specialized dentists, who put patients dental health first, and are friendly hence you have assurance of quality services from the best dentist who are also friendly and will be free to converse with you.
Office hours:
Monday 7 pm to 6 pm
Tuesday 7 pm to 6 pm
Wednesday 7 pm to 6 pm
Thursday 7 pm to 6 pm
Friday 7 pm to 6 pm
Saturday – Closed
Sunday – Closed
---
Sawtooth dental
Dentist: Dr. Bret, Dr. Stephen, Dr. Eric
Address: 1437 Park View Dr Twin falls, ID 83301
Website: www.sawtoothdental.com
Phone Number: (208) 733-4515
Description:
The excellent team of dentists provide outstanding services to the residents of twin falls. They are specialists in different fields of dentistry ranging from, general dentistry to cosmetic dentistry and sedation dentistry. They incorporate state-of-the-art technology e.g. use of digital x-rays and laser cavity treatment, laser gum treatment among others, in all their treatments enhancing the quality of the services and giving their patients only the best. In addition to the services offered, they provide emergency dental care to all people in Twin Falls that require their help.
Office hours:
Monday 8 am to 5 pm
Tuesday 8 am to 5 pm
Wednesday 8 am to 5 pm
Thursday 8 am to 5 pm
Friday 8 am to 5 pm
Saturday 8 am to 1 pm (first 3 saturdays of the month)
Sunday – Closed
---
River Rock dental
Dentist: Dr. McKay Barlow
Address: 1399 Fillmore St. Suite 501, Twin Falls ID 83301
Website: www.riverrockdentistry.com
Phone Number: (208) 737-0222
Description:
The river rock dental is a family. Any patient that comes to their offices is treated like family as well. They aim at providing the best dental care to all their patients as they believe in excellence in all they do. The environment is among the best there is, making your experience at the dental clinic much comfortable as they offer treatment. The family is quite welcoming as well, creating a safe interactive environment for their patients.
Office hours:
Monday 8 am to 5 pm
Tuesday 8 am to 5 pm
Wednesday 8 am to 5 pm
Thursday 8 am to 5 pm
Friday 8 am to 5 pm
Saturday – Closed
Sunday – Closed
---
Be Ready for Your Emergency Dental Twin Falls Visit
Like any visit to a dentist, you need to be prepared for your emergency tooth extraction in Twin Falls, or any other emergency you have.
Have enough money to pay for the procedure, whether it is yourself or a family member having the procedure. Different procedures also vary in prices, so whatever the procedure is, be sure to have enough cash. You may also opt to pay via insurance, or credit cards, carry them along with you but call beforehand to inquire they will accept your mode of payment.
Have someone to drive you after the procedure as well. Don't trust yourself to drive after the dental procedure; this might elevate emergencies you'll have in a day.
For emergency dental care Twin Falls, call before you make your way to the dentist's office to alert them you are going, this will enable them to create time for you as well. In case they can't see you at the time, you will have the chance to call another dentist and make it to their office in time.
Choosing the Right Walk in Urgent Care Dentist in Twin Falls
Although you have an emergency, you deserve to have the best dentist treat you. Don't make the mistake of walking into a dentist in Twin Falls without confirming their qualifications. It is easy to do that easily by logging into the local dental society website, Twin Falls and checking the credentials of your walk in dentist before you even get into their office.
With the advancement in technology and improvement of medical services, leave alone, development of medical services. You need not keep your emergency longer. Seek medical attention the time you need it, and at any time of the day. Twin falls dentists care about your health its time you take the step. Fear of needles is also catered for, you need not panic. You will enjoy your visit and you will benefit a lot.
Medically Fact-Checked & Written by Our Dental Editorial Team
You can read more about our editorial guidelines by clicking this link and learn more about the Emergency Dentists USA editorial team here.