Helping Thousands of People Each Year Find Dental Services
Emergency dental surgery, cavities, general dental care.
Find immediate help, no insurance required.
Get relief from chipped, cracked or lost teeth, abscesses or toothaches.
Emergency Dentist Urbandale, IA
Emergency services have become much available nowadays than they were earlier. Their accessibility has also improved with much attention being given to the emergencies. Dental procedures are often quite detailed, and some involve lengthy procedures, which are accompanied by a recovery period. During this time, accidents may occur that may warrant a dental emergency. In Urbandale, IA the services are readily available and accessible to any patient who would like the services offered. However, knowing a good dental clinic beforehand will speed up your emergency dental care.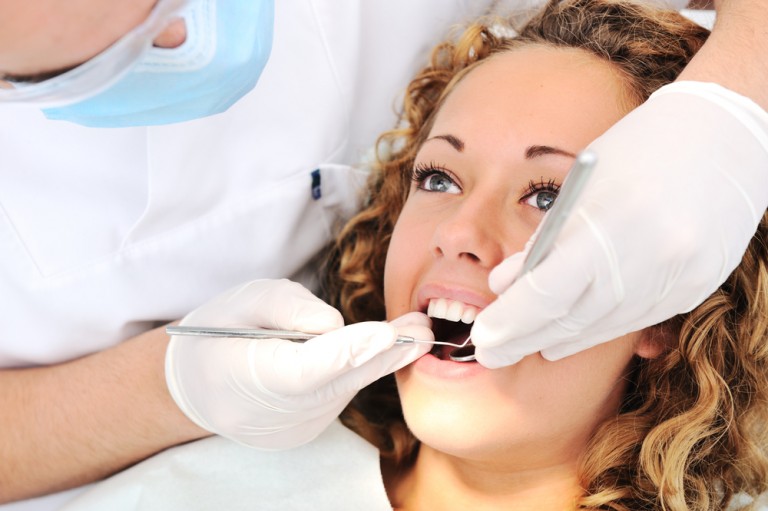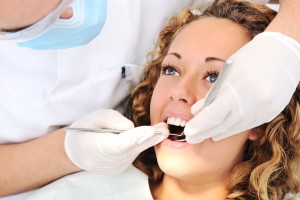 We Help You Find a 24 Hour Dentist in Urbandale
A 24-hour dentist in Urbandale guarantees service at any time of the day. This makes it convenient to each seeking dental care whether emergency or not. However, the more significant part the 24-hour dentist Urbandale covers emergency. Anyone in great need doesn't have to lack sleep over any dental discomfort such as swelling or sores in the gum. All this thanks to a 24 hour dentist.
---
Emergency Dentists USA Urbandale Referral Service
Phone Number: Click to Call:
Address: Our Referral Service to Various Dental Offices across Urbandale
Doctors Multiple
Description Call our Urbandale referral service Emergency Dentists USA phone number and get connected to an emergency dentist in Urbandale, IA in seconds! We provide a service that will get you to the dentist that fastest and easiest way possible, you can call us 24 hours a day, 7 days a week and it's 100% free!
---
Lawson Family Dentistry
Dentist: Jessica Lawson, DDS
Address: 4444 Northwest 128th Street, Urbandale, IA 50323
Website: lawsondentistry.com
Phone Number: (515) 278-4366
Description:
From the very first time you see Dr. Lawson and her dental team in her Urbandale, Iowa office, you'll know you've arrived somewhere special. From the comfortable atmosphere to the caring, gentle dental team, you'll recognize that here, you'll be treated as a unique individual, with unique needs and goals for your smile. This is the way dentistry should be – personal in every way. With early morning emergency hours you can visit Lawson Family Dentistry from Monday to Thursday.
Office hours:
Monday 7 am to 5:30 pm
Tuesday 7 am to 3 pm
Wednesday 7 am to 3 pm
Thursday 7 am to 3 pm
Friday – Closed
Saturday – Closed
Sunday – Closed
---
Davidson Family Dentistry
Dentist: David W. Davidson DDS
Address: 8573 Urbandale Ave, Urbandale, IA 50322
Website: davidsonfamilydentistry.com
Phone Number: (515) 279-3848
Description:
They take extra measures to ensure you and your family are treated in a safe and welcoming environment. Their services include nitrous oxide, sedation, stereo headphones in treatment rooms, powerful air filtration systems, state of the art equipment throughout the office, intra-oral cameras and digital x-rays. We have patients from all Des Moines city area like Urbandale, Clive, Johnston, Waukee and Grimes. Each Davidson Family Dentistry dentist accepts new patients. Emergency hours are available.
Office hours:
Monday 7 am to 5 pm
Tuesday 7 am to 5 pm
Wednesday 7 am to 5 pm
Thursday 7 am to 5 pm
Friday 7 am to 12 pm
Saturday – Closed
Sunday – Closed
---
Merfeld Dental
Dentist: Thomas Merfeld DDS
Address: 7517 Douglas Ave # 8, Urbandale, IA 50322
Website: merfelddental.com
Phone Number: (515) 270-8301
Description:
Dr. Merfeld and his staff is committed to excellence and dedicated to helping you achieve the dental health and smile that you deserve. They understand the relationship that exists between your oral health and your overall health. To that end, they aspire to give you an exceptional dental experience. From simple cleanings and fillings to complex restorative dentistry and cosmetic dentistry, they offer what is right for you. Your smile affects not only your appearance, but your confidence every day. They are here to help you make the decisions that will keep you healthy for a lifetime.
Office hours:
Monday 7 am to 3 pm
Tuesday 8 am to 6 pm
Wednesday 7 am to 3 pm
Thursday 8 am to 6 pm
Friday 7 am to 3 pm
Saturday – Closed
Sunday – Closed
---
Be ready for your emergency dental Urbandale visit
Once the emergency has occurred, contact your dentist or the nearest emergency dental care Urbandale dentist and book an appointment. It is also good to enquire whether they accept insurance if it's your payment option. Carry your insurance papers, or enough money to pay for the procedure in case you need to top up the insurance. Alternatively, your insurance doesn't cover the service you are to receive. Ask someone to drive you to the emergency dental care clinic in Urbandale. Alternatively, you could contact them to meet you at the hospital, so they drive you home after the procedure. Be punctual to arrive in time too, since you have alerted the doctor already and other emergencies may call in and need urgent care.
Choosing The Right Walk In Urgent Care Dentist in Urbandale
Finding a dental provider takes time. When you are suffering and experiencing severe dental pain from a dental emergency, you may not have time to fully research the urgent care dentists you find. You can quickly and easily perform background checks on walk in dentists by utilizing your local Urbandale, IA dental society website. Another option is to research urgent care dentists prior to a dental emergency occurrence. This will allow you to fully research your walk in dentist options. You can read reviews online, meet the urgent care dentist and staff, speak to family and friends about their opinions and recommendations, and possibly speak to current patients.