Helping Thousands of People Each Year Find Dental Services
Emergency dental surgery, cavities, general dental care.
Find immediate help, no insurance required.
Get relief from chipped, cracked or lost teeth, abscesses or toothaches.
Vancouver, WA Emergency Dental Offices
We specialize in Vancouver Emergency Dentistry:
Click to go to list of Dentists
Emergency Dental Care Vancouver, Washington
Emergency Dentists USA can help find a 24-hour dentist for you in Vancouver There is an emergency dentist in Vancouver that can help you for any emergency dental situation, and we are here to help you find the nearest urgent care dental clinic for your specific problem. Call our 24/7 emergency referral service anytime to schedule an appointment.
Emergency Dentists USA is a great website. I was able to find emergency dental care very quickly when I chipped my tooth.
List of Emergency Dentists in Vancouver, WA
If you've suffered from a dental emergency and need dental care fast, we can help you. We've compiled a list of emergency dentists available to you in Vancouver, Washington.
---
Emergency Dentists USA Referral Service Vancouver
Phone Number: 1 (855) 401-2701
Address: Referral Service to Various Dental Practices across Vancouver WA
Doctors: Various
Description: You may be searching for a week end dentist, or perhaps an after hours evening dentist in Vancouver, we now have you covered. Our collaborators have a relationship together with a huge number of dental professionals through the USA.
---
Oasis Dental
Phone Number:360-524-3871
If Closed: Call 1 (855) 276-1128 and let our Operator help you find an emergency dentist.
Address:16500 SE 15th St #180, Vancouver, WA 98683, USA
Doctors:Dr. Matthew Aldridge
Website:http://www.myoasisdental.com/
Description:This leading Vancouver WA dentist believes in creating a very enjoyable experience for all patients, offering a broad range of family and emergency dental services to both children and adults alike.
---
Cascade Dental
Phone Number:(360) 892-2994
If Closed: Call 1 (855) 276-1128 and let our Operator help you find an emergency dentist.
Address:16703 SE McGillivray Blvd. Suite 100, Vancouver, WA 98683
Doctors:Dr. Mark Fischer,DMD
Website:http://cascadedental.com/
Description:Dr. Andy Himsworth, Daniel Wilson, Adam Polan, and Robert Seemuth are other vital parts of this flourishing team, assisting with cleanings, x-rays, preventional treatments, emergency dental care, and offering the absolute best in service.
---
Mill Plain Dental Center
Phone Number:(360) 253-9542
Address:406 SE 131st Ave, Suite 202 Vancouver, WA 98683
Doctors::Dr. Michael Jensen
Website:http://www.millplaindentalcenter.com/
Description:At the Mill Plain Dental Center, the staff prides themselves on making long-term friends with you and your family, and providing the most relaxed environment possible. Along with dental assistant Christina, Registered Dental Hygienist Christy, and Dental Assistant Laura, you can acquire services such as implants, cancer screening, oral surgery, preventative care, Gum disease care, and emergency dental services.
How To Prepare For Your Vancouver, Washington Emergency Dental Clinic Visit
Emergency dental clinics provide services that include x-rays, routine fillings, and cleanings.
Before heading to your appointment, gather any recent medical and dental records. These will help your dentist to determine the best treatment for your dental emergency. It's also best to try to arrive at the appointment at least 15 minutes early to fill out paperwork.
When you schedule your appointment, make sure the dentist office will accept your method of payment. If you need to set up a payment plan, speak with one of the staff members. It's also best to make sure they accept your dental insurance prior to the appointment if possible.
If you have intense anxiety or fear about visiting a dentist, be sure to let the emergency dental clinic's staff know so they can help accommodate you.
Common 24 Hour Dental Emergencies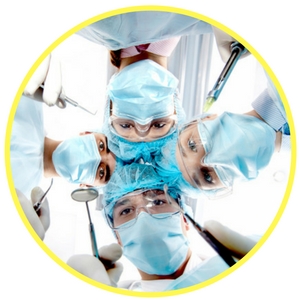 Dental emergencies are more common than you may think and all of the dental clinics found on EmergencyDentistsUSA.com are equipped to handle most types of emergencies.
Common dental issues include chipped or broken teeth, lost crowns and fillings, painful and possibly dangerous abscesses, cavities, a simple toothache, soft tissue injuries from an auto accident or even a fall, and knocked out teeth.
Below we discuss some of the most common dental emergencies and some at home treatments you can try to alleviate the pain while waiting to get into your dentist.
Chipped or Broken Tooth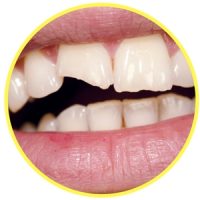 Chipped teeth are one of the most common dental conditions that emergency dentists can easily fix. The first thing you should do when you chip or break your tooth is rinse your mouth carefully to remove any pieces remaining in the mouth.
If you can, find the chipped or broken tooth and place it in a small container of milk to bring to your emergency dentist. Use a cold compress on the outside of your mouth, cheeks, or lips to reduce swelling and pain. Apply a moistened piece of gauze to any area of the mouth that may be bleeding.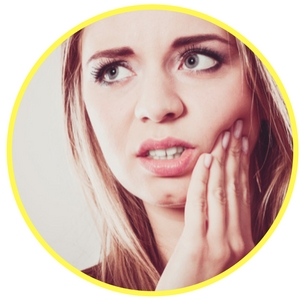 Lost Crown or Filling
If you've lost ones of your crowns or fillings, clean it gently with water and fill it with an over-the-counter dental cement or denture adhesive. Place the crown over the tooth if possible but do not force it on. Left unprotected, the tooth that was under the crown could continue to decay and become quite painful.
Objects Caught in Teeth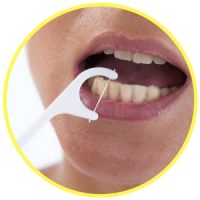 The most common objects caught in teeth are bits of food, bone, or even wood from a toothpick. If you have an object caught between your teeth, rinse your mouth thoroughly to remove the debris.
Using floss, try to gently floss the area between the teeth to remove the object. Never use a pin or other sharp tool to pry between the teeth to remove the object.
Do You Need an Emergency Tooth Extraction?
In some instances, you may need an emergency tooth extraction. If a tooth is impacted, as is in the case of many wisdom teeth, a dentist will recommend that it be extracted. If tooth decay leads to infection in the tooth or gum, the tooth will generally require extraction and this is often accomplished by an emergency dentist.
It's important to have a tooth extracted immediately rather than waiting for the dental emergency to become more painful. This can lead to a decreased need for medication like antibiotics and painkillers. Waiting to have to tooth extracted may cause complications that are both expensive and painful.
Generally, it takes two weeks to heal from the extraction. Pain is controlled by painkillers if necessary and you are encouraged to rinse your mouth with warm salt water to promote healing.
Emergency Room Versus Emergency Dentist

If you've been in a car accident, sports injury, or fall, the emergency room physician can evaluate your condition and ensure that you have no broken bones or other dangerous injuries. They can treat any medical condition that requires attention, but if you've had a tooth crack or fall out they will generally refer you to an emergency dentist to repair the tooth because emergency rooms are not equipped to deal with dental emergencies.
Visiting an emergency dentist for a broken tooth that does not involve other injuries is your best course of action. Your dentist can evaluate the broken tooth and fix the problem right in their office and it's generally less expensive and faster than visiting a hospital emergency room.
Vancouver, WA Dental Association Information
Emergency dentists in Vancouver, Washington offer a variety of service options including walk-in dental clinics that provide emergency dental care without an appointment on an as-needed basis. Most dental offices offer after-hours and weekend availability.
Visit American Dental Association at http://www.ada.org/en to ensure that the emergency dentist you choose is licensed and certified in your area. This is also a good resource for all things dental care.
The Washington Dental Association lists certified dentist specifically in California. With so many dentists to choose from, they make it easy to search for dentists by city. Visit their website at https://www.wsda.org/
Finally, don't forget about our service, Emergency Dentists USA, that's available 24 hours a day, 7 days a week and can help find a dentist near you.
Medically Fact-Checked & Written by Our Dental Editorial Team
You can read more about our editorial guidelines by clicking this link and learn more about the Emergency Dentists USA editorial team here.