Helping Thousands of People Each Year Find IMMEDIATE Dental Services
Get relief from chipped, cracked or lost tooth
Abscess, toothache, mouth pain
Emergency dental surgery
24 hour services - Includes weekends, nights and holidays
Emergency Dentist Vancouver WA
Are you or a family member seeking a Vancouver WA emergency dentist? Emergency Dentists USA can help find a 24 hour dentist for you. There is an emergency dentist in Vancouver that can help you for any emergency dental situation, and we are here to help you find the nearest urgent care dental clinic for your specific problem. Call our 24/7 emergency referral service, the phone number is listed above and the operators will take only a few moments to help you get to an urgent care dentist at your earliest convenience.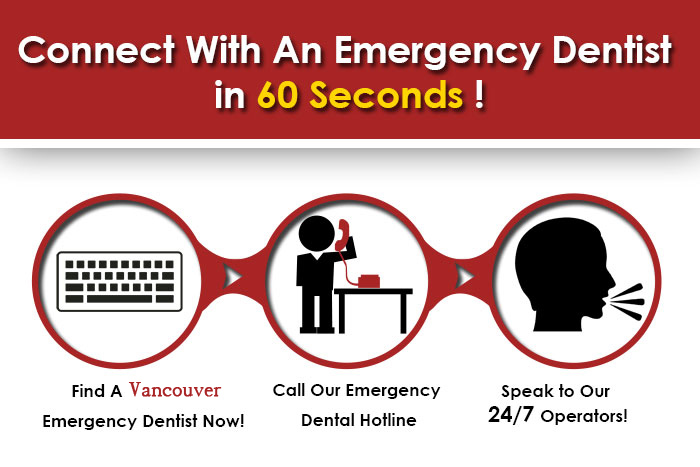 Call 24/7: 1 (877) 507-0879
The secondary way you can use our site to find an emergency dental clinic in Vancouver is simply to look through the dental office listings below, they should offer urgent care appointments if you can reach them directly. However, a much easier method, that will not waste your precious free time is to call our 24/7 emergency referral service.
Vancouver lies on the north banks of the Columbia River, and this bustling northwestern haven was named on Money Magazine's list of top 100 places to live during the year 2005. The Port of Vancouver on the American side is a hive of economic activity on the nearby Columbia River, and sees through over 400 ships bound for the sea daily, and many barges that begin their journey from places in Idaho and Montana. Prime employers in Vancouver that attract many people to move here are PeaceHealth Southwest Medical Center, Evergreen Public schools, Fred Mayer, and Clark College. During 1997, a very lengthy project that would take the next 15-20 years to develop the downtown area west of I5 began, and many new condos as well as a new Hilton Hotel sprang up. There are many historically notable buildings to see here, like the Covington House, Officers row, Mother Joseph's Province Academy, and the St. James Catholic Church.
Emergency Dental Tips
One type of emergency dental situation is a soft tissue injury. These injuries, which happen to any parts of the "non-teeth" related areas in the mouth. We recommend that you take a moment to rinse your mouth with a mixture of salt and water. Then you can use a moistened gauze strip, or even a damp tea bag to cover the injury and put pressure on it to stop the bleeding. It is also suggested to use an ice pack or some sort of cold compress to relieve any inflammation. Then, if needed, make an appointment with an emergency dentist as soon as possible.
Emergency Dentists Vancouver List
These kinds of dental practitioners have been checked out by E-dentists USA and can supply you with urgent dental care; often they are available for twenty-four hr dental treatment as well. This unique database is made for anyone to help find an emergency dental office in your area, but if you desire to bypass the extra work of dialing every single dentist, use the Round-the-clock hotline we offer and get connected to an after hours dentist within a few minutes.
E-Dentists USA supplies a answer for that which was previously a difficult, time consuming issue. To be able to offer this listing we dug the online results of emergency dentists in Vancouver and then listed the dental offices that we were sure provided care which spread through to the nights as well as Saturdays and Sundays. This market of dental practices is actually grown up from the requirement for their professional services, individuals are simply struggling to get to a dental office during their weekday organization hours any more.
"Our team takes the stress out of figuring out what to do when you experience a surprise dental emergency. Although Vancouver is a smaller city, we have identified resources to help you when you're in a bind."
---
Referral Service of Emergency Dentists USA in Vancouver WA
Number 1 (855) 401-2701
Directions Referral Service to Various Dental Practices across Vancouver WA
DDS Various
Description Do not hold out, call today to talk with an emergency dentist Vancouver WA specialist. Our own staff will assist you while researching to find the best dentist to provide for you in repairing your dentistry urgent situation. You may be searching for a week end dentist, or perhaps an after hours evening dentist in Vancouver, we now have you covered. Our collaborators have a relationship together with a huge number of dental professionals through the USA.
---
Oasis Dental
Number360.524.3871
Office16500 SE 15th St #180, Vancouver, WA 98683, USA
Doctors:Dr. Matthew Aldridge
Website:http://www.myoasisdental.com/
Summary Dr. Matthew Aldridge: This leading Vancouver WA dentist believes in creating a very enjoyable experience for all patients, offering a broad range of family and emergency dental services to both children and adults alike. Oasis dental are sheer experts at education and prevention, uncompromising safety, and holding themselves to the highest of standards in the industry.
---
Cascade Dental
Number(360) 892-2994
Office16703 SE McGillivray Blvd. Suite 100, Vancouver, WA 98683
Doctors:Dr. Mark Fischer,DMD
Website:http://cascadedental.com/
SummaryDr. Mark Fisher, D.M.D.: Here at Cascade Dental, they can give you a much nicer and brighter smile, have deep roots within Clark County, and pride themselves on being your friends and neighbors. Dr. Andy Himsworth, Daniel Wilson, Adam Polan, and Robert Seemuth are other vital parts of this flourishing team, assisting with cleanings, x-rays, preventional treatments, emergency dental care, and offering the absolute best in service that results in the patient's prime satisfaction.
---
Mill Plain Dental Center
Number(360) 253-9542
Office406 SE 131st Ave, Suite 202 Vancouver, WA 98683
Doctors:Dr. Michael Jensen
Website:http://www.millplaindentalcenter.com/
ServicesDr. Michael Jensen: Here at the Mill Plain Dental Center, the staff prides themselves on making long-term friends with you and your family, and providing the most relaxed environment possible. Along with dental assistant Christina, Registered Dental Hygienist Christy, and Dental Assistant Laura, you can acquire services such as implants, cancer screening, oral surgery, preventative care, Gum disease care, and emergency dental services.
Be Ready To See The Emergency Dentist
Establishing a plan for the emergency dentistry visit is a vital second step once you've decided which dentist you are going to see. You might end up departing the dental office drowsy after the visit had you been put to sleep, therefore you'll want to have a driver come with you. Bear in mind to call ahead of time and validate that your insurance policy will be recognized by the dentist.
We advise making your self aware of the various settlement choices for your emergency dental care visit before going. Avoid enduring very long periods of oral discomfort simply by searching out the assistance of an emergency dental practice asap. Emergency Dentists USA desires that you've been helped to find an emergency dentist in Vancouver WA.
Please always check out any dentist you've never went to before by looking these folks up with this Vancouver Chamber of Commerce Dentist Page.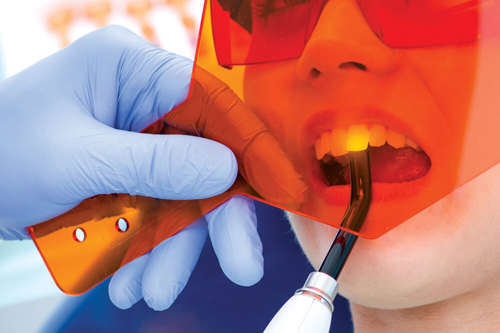 More Washington state city post links.
Medically Fact-Checked & Written by Our Dental Editorial Team
You can read more about our editorial guidelines by clicking this link and learn more about the Emergency Dentists USA editorial team here.