Helping Thousands of People Each Year Find Dental Services
Emergency dental surgery, cavities, general dental care.
Find immediate help, no insurance required.
Get relief from chipped, cracked or lost teeth, abscesses or toothaches.
Walnut Creek, CA Emergency Dental Offices
We specialize in Walnut Creek Emergency Dentistry:
Click to go to list of Dentists
Table of Contents
Dental pain can cause you to miss out on some of the most important moments of your life and this is a bummer. Over-the-counter pain relievers will only work for so long, but as the pain intensifies and stays with you, the medication starts to lose its effectiveness.
Below, Emergency Dentists USA has worked to provide you with a list of 24-hour emergency dentists in Walnut Creek. You will see a list of the nearest providers within Walnut Creek and beyond. You can choose any provider that meets your needs and seek out care from them. Or you can call our 100% free hotline and let our staff find the best dentist for you!
I made a call to Emergency Dentists USA and they were so wonderful and understanding. I was so glad I didn't decide to make a bunch of calls myself to find an emergency dentist because they were able to point me to several close to me and it only took a few minutes on the phone with them!
24-Hour Emergency Dentist Options in Walnut Creek, CA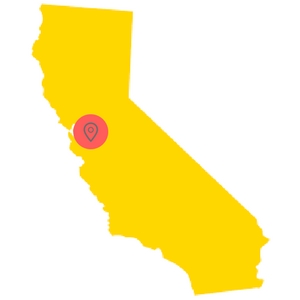 Whether you have been dealing with dental pain for weeks or you just noticed that you have a toothache, you want to receive care for it. Fortunately, there are several options here in Walnut Creek.
The best option available to you in Walnut Creek is an after-hours clinic. These clinics are not open overnight, but they are open until about 7:00 pm throughout the week and they offer some weekend hours. These offices are ideal for patients who have a mild to moderate dental issues. You can be seen on your time and you will not have to be inconvenienced either.
There are no true 24-hour dental clinics in Walnut Creek, however, Unlimited Smiles is open 9 AM to 4 PM on Saturdays making them a great choice for an emergency dentist if you are facing dental pain on a weekend.
Emergency Dentist Listings in Walnut Creek, CA
If you have dental pain, the last thing you want to do is spend your day searching all over to find a dental office. Fortunately, Emergency Dentists USA has compiled a list of emergency dentists in Walnut Creek. You can browse the list below and find an office location that suits you and then call into the office to receive the immediate care you need.
---
Emergency Dentists USA Referral Service Walnut Creek
Phone Number: 1 (855) 401-2701
Address: Referral Service to several Dental Offices located in Walnut Creek
Description: When extreme dental pain is the case, you need to immediately pick up the phone and speak with our emergency hotline. You'll then see that relief will be right around the corner!.
---
Unlimited Smiles: Alireza Moheb DDS
Phone Number: (925) 279-3326
If Closed: Call 1 (855) 276-1128 and let our Operator help you find an emergency dentist.
Website: unlimitedsmiles.com
Address: 1844 San Miguel Dr # 206, Walnut Creek, CA 94596
Description:Here at Unlimited Smiles, you can get a Saturday appointment as they are open on Saturdays from 9 AM until 4 PM. It may be a root canal, extraction, or need for any other service that you are facing: the staff here has got you covered. A great bedside manner and knowledge that puts them above the rest!
Office Hours:
Monday 7:30 am – 4 pm
Tuesday 9 am – 6 pm
Wednesday 9 am – 6 pm
Thursday 10 am – 7 pm
Friday 9 am – 6 pm
Saturday 9 am – 4 pm
Sunday – Closed
---
Walnut Creek Pediatric Dentist
Phone Number: (925) 937-7000
If Closed: Call 1 (855) 276-1128 and let our Operator help you find an emergency dentist.
Website: walnutcreekpediatricdentistry.com
Address: 1855 San Miguel Dr #7, Walnut Creek, CA 94596
Description: Whether it is just a standard check-up or an emergency such as dire pain, this is a clinic that can help you fully recover. They are open on Saturdays from 8 AM until 2 PM, and will be able to help you in the event that you have pain you are worried about, such as an abscess. Known to some of the best in the area, they always help patients rapidly and are very professional.
Office Hours:
Monday 8 am – 5 pm
Tuesday 8 am – 5 pm
Wednesday 8 am – 5 pm
Thursday 8 am – 5 pm
Friday 8 am – 5 pm
Saturday 8 am – 2 pm
Sunday – Closed
---
Annoni White Dentistry
Phone Number: (925) 934-3892
Website: www.wcdentists.com
Address: 1855 San Miguel Drive, Suite 20 Walnut Creek, CA 94595
Description: Not only does Annoni & White provide all the general dentistry services you would expect but they go above and beyond when it comes to dental emergencies. If you have found yourself in a severe emergency then call the number we provided above immediately and they will arrange for a same day/night appointment.
Office Hours:
Monday 7 am – 5 pm
Tuesday 7 am – 5 pm
Wednesday 7 am – 5 pm
Thursday 7 am – 5 pm
Friday 7 am – 2 pm
Saturday – Closed
Sunday – Closed
---
James Mattingly DDS
Phone Number: (925) 933-5446
Website: walnutcreekdentist.com
Address: 130 La Casa Via #202, Walnut Creek, CA 94598
Description: Here at James Mattingly's office, the staff is well-trained in routine dental practices such as check-ups and x-ray diagnosis. This office is open until 7 PM most weekdays, and currently not open on weekends. Whether you need something serious such as an extraction or root canal, or just a routine check-up, the staff is here for you.
Office Hours:
Monday – Closed
Tuesday 8 am – 7 pm
Wednesday 8 am – 7 pm
Thursday 8 am – 7 pm
Friday 8 am – 12 pm
Saturday – Closed
Sunday – Closed
---
How to Prepare for Your Walnut Creek, CA Emergency Dental Clinic Visit
If you have never been to the office before, it is important that you arrive about 15 minutes early to fill out some paperwork that the office will provide you with. This paperwork will ask you general medical and dental questions to make sure you receive the best care that is tailored to your needs.
You should inquire about the cost of common procedures, so you know what you can expect to pay. This will also help you avoid situations where you think a tooth extraction will cost you $150 and you find out that it costs you $350. Make sure you let the office know if you have insurance so that both you and the insurance company can be billed accordingly.
If you suffer from any allergies, you should mention it to both the staff and the dentist to ensure they can accommodate your needs. Also, if you have dental anxiety, you should let the dentist know and inquire about what options are available as far as sedation.
If you have any questions about whether your insurance is accepted or what to expect when in the dental examination room, don't hesitate to ask the office staff.
Common 24-Hour Dental Emergencies
If you are experiencing any dental pain, there are several problems that may arise. Some of these dental problems are considered dental emergencies and others are just common issues that you should see your dentist for. Most dental emergencies will appear over a period, but some occur without a moments notice. No matter what type of emergency you have, you should have a trained dental professional in Waslnut Creek evaluate your situation.
Abscess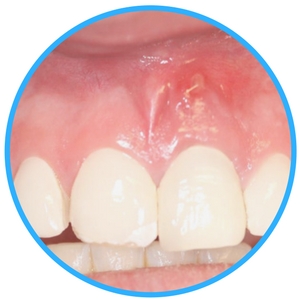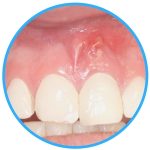 A dental abscess is an emergency that needs to be handled as soon as possible. An abscess will appear normally on the tooth's root or in between two teeth, but it can occur anywhere in the mouth and will appear as a pimple-like bump on the gum. It is important that you do not touch or drain the abscess, as you can cause the infection to spread. You should rinse your mouth out with warm salt water and then apply a cold compress to your cheek to reduce swelling.
Lost Filling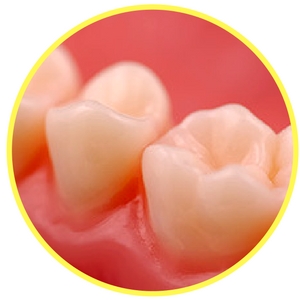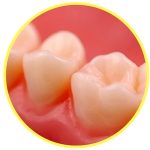 If you have lost a filling, this could be because the tooth's structured was weakened or the filling was pulled out by eating a sticky substance. One way to help alleviate pain while you head to the dentist is to place a piece of sugar-free gum into the hole. You do want to make sure you choose sugar-free gum, as traditional gum contains a lot of sugar, which can irritate your tooth even further. If you do not want to use gum, you can purchase an over-the-counter dental cement and place it into the hole as well. You should call an emergency dentist in Walnut Creek as soon as possible to receive care.
Emergency Toothache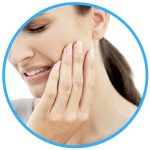 An emergency toothache can occur for a couple reasons and the two most common reasons include tooth decay and objects stuck in the teeth. If you think the toothache is caused by decay, you should rinse your mouth out with warm water. You can take an over-the-counter pain reliever to help alleviate some of the discomforts you feel. If the toothache is caused from an object stuck in your teeth, you should attempt to floss the tooth in question to free the object. When all else fails, do not hesitate to call a local Walnut Creek emergency dentist to receive prompt care.
Do You Need an Emergency Tooth Extraction?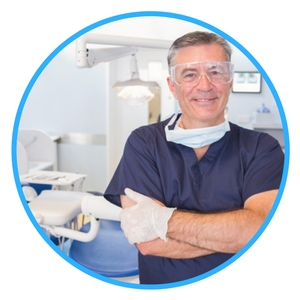 An emergency tooth extraction is a possibility when you head into the emergency dentist with a severe toothache. Of course, the dentist will do what he or she can to make sure that they can save your tooth, but sometimes there is no other option than to have it extracted.
Some of the reasons why you may need to have a tooth extraction include:
– Chipped or fractured tooth
– Severe tooth decay
– Impacted or crowded teeth
– Infection
– Periodontitis
– Trauma
If you have been told you need to have an extraction performed, you should get it done as soon as possible. The longer you wait, the more likely it is that the problem gets worse and causes you even more pain. Once you have had the extraction performed, you will need about one to two days to fully recover.
Below, you will find some tips to help you heal as quickly as possible:
– Follow all the aftercare instructions from your dentist
– Take all prescribed medications
– To avoid dry socket, do not suck on a straw or smoke until the area is healed
– Eat soft foods until the extraction site is healed
– Sleep with your head propped up for the first 24 hours
– Bite down on a moist piece of gauze to help stop any bleeding that may occur
Emergency Room Or Emergency Dentist?

If you are suffering from severe tooth pain, you may want to head to the nearest emergency room to receive care. While this seems like the correct place to go, it is not always the right place. This is because the ER is equipped to handle medical issues and not dental problems. If you cannot get in touch with a dentist, then yes, you should head to the ER, but know that you won't be having any dental work performed. The will likely just do an exam and prescribe pain medication until you are able to get in to see an emergency dentist in your area.
You would be better served by an emergency dentist in Walnut Creek. Emergency dentists can perform the procedures you need and they can alleviate your pain and fix the problem.
There are some situations where you would want to head directly to the ER no matter what and some of those instances include when you suffer head trauma, break your jaw, or you hit your head.
Walnut Creek Emergency Dental Options
The Emergency Dentists USA website is designed to provide you with dental information ONLY. This information should NOT be used to replace the advice of a medical professional. Should you be in pain and cannot get in touch with a Walnut Creek dentist, call 911 or head to the ER immediately.
Before you visit a new dentist, you should verify that their licenses and credentials meet the standard. To do this, you should search the dentist on the California Department of Consumer Affairs or Dental Board of California website.
Medically Fact-Checked & Written by Our Dental Editorial Team
You can read more about our editorial guidelines by clicking this link and learn more about the Emergency Dentists USA editorial team here.