Helping Walnut Creek Residents Find IMMEDIATE Dental Services Everyday.
Get relief from chipped, cracked or lost tooth
Abscess, toothache, mouth pain
Emergency dental surgery
24 hour services - Includes weekends, nights and holidays

Emergency Dentist in Walnut Creek, CA – Find A 24-Hour Dentist Now
Table of Contents
If you are experiencing pain inside of your mouth or you have a persistent toothache, you may be looking for a way to rid yourself of this horror. It can be near impossible to get rid of dental pain, especially if you have been dealing with it for a long time. Dental pain can cause you to miss out on some of the most important moments of your life and this is a bummer. Over-the-counter pain relievers will only work for so long, but as the pain intensifies and stays with you, the medication start to lose its effectiveness.
Below, Emergency Dentists USA has worked to provide you with a list of 24-hour emergency dentists in Walnut Creek. You will see a list of the nearest providers within Walnut Creek and beyond. You can choose any provider that meets your needs and seek out care from them.
Don't let dental pain rule your life and take a moment to find a Walnut Creek emergency dentist to help you.
Finding a 24-Hour Emergency Dentist in Walnut Creek, CA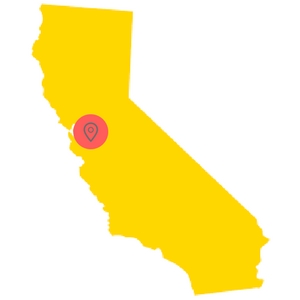 Whether you have been dealing with dental pain for weeks or you just noticed that you have a toothache, you want to receive care for it. Enough is enough with the pain. Unfortunately, finding a dentist that will see you after 5:00 pm during the business week seems impossible. Not only does this mean you will spend the weekend with a toothache, it also means that you never know when your dental problem will be handled.
Fortunately, there are alternative options here in Walnut Creek. In fact, there are 24-hour dental offices that will see you around the clock, no matter the time, to provide you with the care you need. These dental offices are equipped with the tools and equipment to make sure that your dental pain is eliminated once and for all.
The next option available to you in Walnut Creek is after hour clinics. These clinics are not open overnight, but they are open until about 7:00 pm throughout the week and they offer some weekend hours. These offices are ideal for patients who have a mild to moderate dental issue. You can be seen on your time and you will not have to be inconvenienced either.
Emergency Dentist Listings in Walnut Creek, CA
Tooth pain is not something that is fun or exciting. In fact, it can run your day and make you miss out on some of the things you were looking forward to. If you have dental pain, the last thing you want to do is spend your day searching all over to find a dental office. Fortunately, Emergency Dentists USA has compiled a list of emergency dentists in Walnut Creek. You can browse the list below and find an office location that suits you and then call into the office to receive the immediate care you need.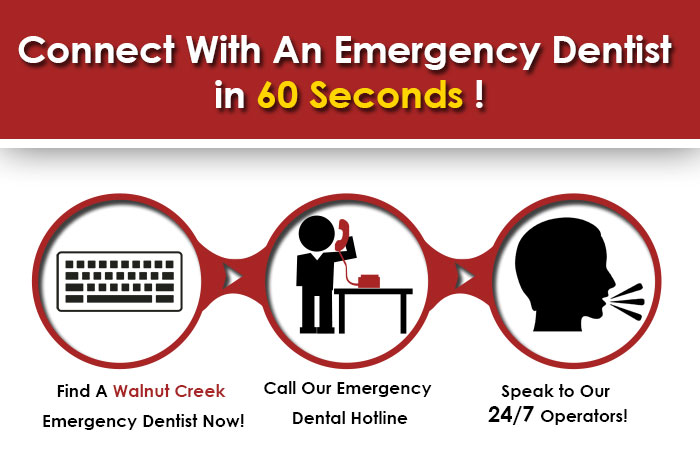 ---
Emergency Dentists USA Referral Service Walnut Creek
Phone Number: 1 (855) 401-2701
Address: Referral Service to serveral Dental Offices located in Walnut Creek
DescriptionYour visit to California is going to get a lot less enjoyable if you are suddenly dealing with terribly large amounts of dental pain! When this is the case, you need to immediately pick up the phone and speak with our emergency hotline. You'll then see that relief will be right around the corner, and x-rays or diagnosis to boot.
---
Annoni White Dentistry
Website: www.wcdentists.com
Address: 1855 San Miguel Drive, Suite 20 Walnut Creek, CA 94595
Phone Number: (925) 934-3892
Description:
If you are looking for a strong 24 hour emergency dentist you may have just found it! Not only does Annoni & White provide all the general dentistry services you would expect but they go above and beyond when it comes to dental emergencies. They are available for emergencies 24 hours a day, 7 days a week! If you have found yourself in a severe emergency then call the number we provided above immediately and they will arrange for a same day/night appointment.
Office hours:
Monday 7 am to 5 pm
Tuesday 7 am to 5 pm
Wednesday 7 am to 5 pm
Thursday 7 am to 5 pm
Friday 7 am to 2 pm
Saturday – Closed
Sunday – Closed
---
James Mattingly DDS
Website: walnutcreekdentist.com
Address: 130 La Casa Via #202, Walnut Creek, CA 94598
Phone Number: (925) 933-5446
Description: Here at James Mattingly's office, the staff is well-trained in routine dental practices such as check-ups and x-ray diagnosis. This office is open until 7PM most weekdays, and currently not open on weekends. Whether you need something serious such as an extraction or root canal, or just a routine check-up, the staff is here for you.
Office hours:
Monday – Closed
Tuesday 8 am to 7 pm
Wednesday 8 am to 7 pm
Thursday 8 am to 7 pm
Friday 8 am to 12 pm
Saturday – Closed
Sunday – Closed
---
Unlimited Smiles: Alireza Moheb DDS
Website: unlimitedsmiles.com
Address: 1844 San Miguel Dr # 206, Walnut Creek, CA 94596
Phone Number: (925) 279-3326
Description:Here at unlimited smiles, you can get a Saturday appointment, as they are open on Saturdays from 9AM until 4PM. It may be a root canal, extraction, or need for any other service that you are facing: the staff here has got you covered. A great bedside manner and knowledge that puts them above the rest are standout features of this clinic.
Office hours:
Monday 7:30 am to 4 pm
Tuesday 9 am to 6 pm
Wednesday 9 am to 6 pm
Thursday 10 am to 7 pm
Friday 9 am to 6 pm
Saturday 9 am to 4 pm
Sunday – Closed
---
Walnut Creek Pediatric Dentist
Website: walnutcreekpediatricdentistry.com
Address: 1855 San Miguel Dr #7, Walnut Creek, CA 94596
Phone Number: (925) 937-7000
Description: Specializing in the needs that kids have are part of what makes Walnut Creek great: they know how tough it is to make sure your loved ones are always healthy within the dental realm. Whether it is just a standard check-up or an emergency such as dire pain, this is a clinic that can help you fully recover. They are open on Saturdays from 8AM until 2PM, and will be able to help you in the event that you have pain you are worried about, such as an abscess. Known to some of the best in the area, they always help patients rapidly and are very professional.
Office hours:
Monday 8 am to 5 pm
Tuesday 8 am to 5 pm
Wednesday 8 am to 5 pm
Thursday 8 am to 5 pm
Friday 8 am to 5 pm
Saturday 8 am to 2 pm
Sunday – Closed
---
How to Prepare for Your Walnut Creek, CA Emergency Dental Clinic Visit
Heading into a Walnut Creek emergency dentist office is just like heading to your local medical or dental professional. If you have never been to the office before, it is important that you arrive about 15 minutes early to fill out some paperwork that the office will provide you with. This paperwork will ask you general medical and dental questions to make sure you receive the best care that is tailored to your needs.
You should inquire about the cost of common procedures, so you know what you can expect to pay. This will also help you avoid situations where you think a tooth extraction will cost you $150 and you find out that it costs you $350. Make sure you let the office know if you have insurance, so that both you and the insurance company can be billed accordingly.
If you suffer from any allergies, you should mention it to both the staff and the dentist to ensure they can accommodate your needs. Also, if you have dental anxiety, you should let the dentist know and inquire about what options are available as far as sedation.
If you have any questions about whether your insurance is accepted or what to expect when in the dental examination room, don't hesitate to ask the office staff.
Quality of Urgent Care Dentists in Walnut Creek, CA
Walnut Creek is in California, specifically in Costa County and is within the San Francisco Bay area with a total of 67,000 residents. The city may be quite small compared to others nearby, but it does serve as one of the main hubs due to its location on SR-24 and I-680. The downtown area is a hot spot and is best known for the entertainment, high-end retail shops, restaurants, and historic buildings.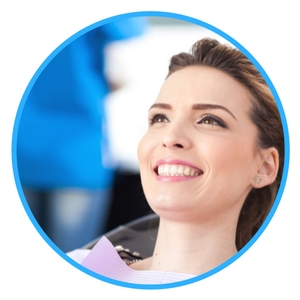 The first settlers in the area were from the Bay Miwok tribe. American settlers did not navigate to this part of the land until after the Mexican American war took place. The very first American settlement took place at the intersection of North Main Street and Mt. Diablo Boulevard. In 1862, there was a US post office opened and the city officially received the name, Walnut Creek.
In 1951, Walnut Creek opened a downtown shopping center, which drew a lot of attention and over the next 10 years, the population quadrupled in size. As of today, the economy in the area is good and some of the top employers include John Muir Health, Safeway, Kaiser Permanente, Nordstrom, and the USPS.
John Muir Medical Center is in Walnut Creek off Ygnacio Valley Road and it is a medium-sized facility with 405 beds on site, 1,572 doctors, and 549 nurses. There is a trauma center on site and the hospital is accredited by the CARF. This hospital admits more than 17,500 patients, sees more than 47,500 ER visits, and performs more than 8,000 inpatient and outpatient procedures yearly. John Muir Medical Center is regionally ranked #11 in California and #2 n the San Francisco metro area. In addition, this facility is nationally ranked #25 in Gynecology care. The hospital is also rated high performing in six adult conditions and procedures to include colon cancer surgery, lung cancer surgery, heart failure, COPD, and more.
Kaiser Permanente Walnut Creek Medical Center is a medium-sized hospital with 233 beds on site and more than 900 nurses and doctors combined. This facility sees over 14,000 admissions per year and is rated high performing in heart failure.
If you are experiencing a dental emergency and you cannot get in touch with a Walnut Creek emergency dentist, call 911 immediately or head to your local emergency room to receive care.
Common 24-Hour Dental Emergencies
If you are experiencing any dental pain, there are several problems that may arise. Some of these dental problems are considered dental emergencies and others are just common issues that you should see your dentist for. Most dental emergencies will appear over a period, but some occur in the moment or they occur overnight, which can cause you to worry and experience a lot of pain at once. No matter what type of emergency you have, you should have a trained dental professional evaluate your situation.
Allowing a dental emergency to sit without care will result in further problems and you may even develop complications along the way. The moment you experience pain, you should seek out a Walnut Creek emergency dentist.
Reading any of the advice provided to you on emergencydentistsusa.com should be done for informational purposes only. You should never use this information to replace advice from a medical professional.
Abscess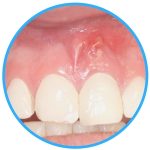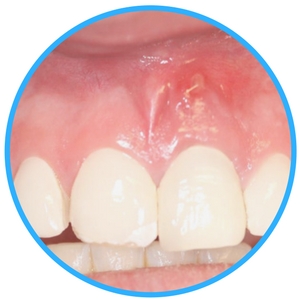 A dental abscess is an emergency that needs to be handled as soon as possible. An abscess will appear normally on the tooth's root or in between two teeth, but it can occur anywhere in the mouth and will appear as a pimple-like bump on the gum. It is important that you do not touch or drain the abscess, as you can cause the infection to spread. You should rinse your mouth out with warm saltwater and then apply a cold compress to your cheek to reduce swelling. If you have a dental abscess, you should call your local Walnut Creek emergency dentist right away.
Soft Tissue Injuries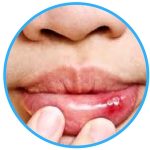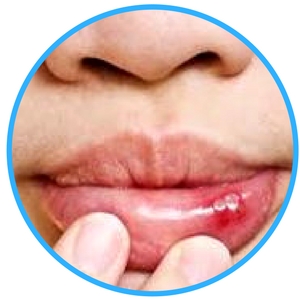 Soft tissue injuries are those injuries that affect the gums, tongue, cheek, and lips. These types of injuries are usually lacerations and cause a lot of bleeding to occur. The goal with care is to stop the bleeding and then assess the actual injury itself. To stop the bleeding, you should follow the steps below:
– Rinse your mouth out with warm water
– Place a piece of gauze on the injury site and apply pressure for 15 minutes
– Apply a cold compress to reduce swelling
– If the bleeding does not stop, call your local Walnut Creek emergency dentist
Lost Filling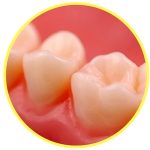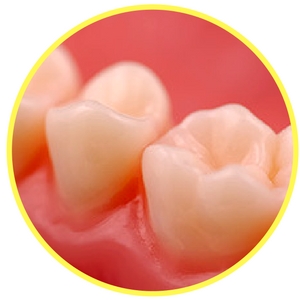 If you have lost a filling, this could be because the tooth's structured was weakened or the filling was pulled out by eating a sticky substance. One way to help alleviate pain while you head to the dentist is to place a piece of sugar-free gum into the hole. You do want to make sure you choose sugar-free gum, as traditional gum contains a lot of sugar, which can irritate your tooth even further. If you do not want to use gum, you can purchase an over-the-counter dental cement and place it into the hole as well. You should call an emergency dentist in Walnut Creek as soon as possible to receive care.
Emergency Toothache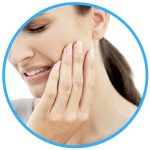 An emergency toothache can occur for a couple reasons and the two most common reasons include tooth decay and objects stuck in the teeth. If you think the toothache is caused from decay, you should rinse your mouth out with warm water. You can take an over-the-counter pain reliever to help alleviate some of the discomfort you feel. If the toothache is caused from an object stuck in your teeth, you should attempt to floss the tooth in question to free the object. When all else fails, do not hesitate to call a local Walnut Creek emergency dentist to receive prompt care.
Do You Need an Emergency Tooth Extraction?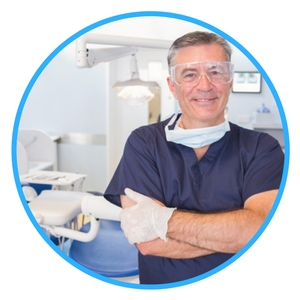 An emergency tooth extraction is a possibility when you head into the emergency dentist. Of course, the dentist will do what he or she can to make sure that they can save your tooth, but sometimes, there is no other option than to have it extracted. Not all problems will require a tooth extraction and not all problems are an emergency.
Only a professionally trained and licensed dentist can evaluate your needs and make dental recommendations. Some of the reasons why you may need to have a tooth extraction include:
– Chipped, fractured, or broken tooth
– Severe tooth decay
– Impacted or crowded teeth
– Infection
– Periodontitis
– Trauma
If you have been told you need to have an extraction performed, you should get it done as soon as possible. The longer you wait, the more likely it is that the problem gets worse and causes you even more pain. Once you have had the extraction performed, you will need about one to two days to fully recover. Some patients do not even need any time to recover.
Below, you will find some tips to help you heal as quickly as possible:
– Follow all the aftercare instructions from your dentist
– Take all prescribed medications
– To avoid dry socket, do not suck on a straw or smoke until the area is healed
– Eat soft foods until the extraction site is healed
– Sleep with your head propped up for the first 24 hours
– Bite down on a moist piece of gauze to help stop any bleeding that may occur
Emergency Room Versus Emergency Dentist

If you are suffering from severe tooth pain, you may want to head to the nearest emergency room to receive care. While this seems like the correct place to go, it is not always the right place to go. This is because the ER is equipped to handle medical issues and not dental problems. If you cannot get in touch with a dentist, then yes, you should head to the ER, but know that you won't be having any dental work performed.
You would be better served by an emergency dentist in Walnut Creek. Emergency dentists can perform the procedures you need and they can alleviate your pain and fix the problem. Some emergency dental offices are open around the clock too, so they can see you the moment the emergency happens.
There are some situations where you would want to head directly to the ER no matter what and some of those instances include when you suffer head trauma, break your jaw, or you hit your head.
FAQ
What should I do if my tooth gets knocked out?
If your tooth is knocked out, you should recover it immediately and only hold it by the crown portion. You should attempt to place the tooth back into its socket, but if you cannot, place the tooth in a cup of milk. You should call a local Walnut Creek emergency dentist immediately.
What are my options for replacing a missing tooth?
If you have lost a tooth or several teeth, you do have some replacement options. The option that is best for you will be determined by your dentist. Some of the options available include dental implants, bridges, and dentures.
What can I do if I have a dry mouth?
If you have dry mouth, you should work with your dentist to determine the underlying reason as to what is causing it. There are some steps you can take to alleviate the feeling such as sucking on sugar-free candy throughout the day and drinking plenty of fluids.
I've recently been diagnosed with diabetes. Are there any dental problems that are associated with this disease?
Yes. Diabetes does cause some dental problems to arise and if you have been diagnosed with diabetes, it is important to work closely with your dentist. Some of the common dental problems include dry mouth, tooth decay, and gum disease.
Why don't my dentures seem to fit anymore?
Dentures may seem like they do not fit in your mouth anymore due to a few reasons. The most common reason is due to medical conditions. Some other reasons include damage to your dentures or a shift in your other teeth or bone loss.
24-Hour Dentist Walnut Creek Options
The office of Annoni White Dentistry is available 24 hours a day to help you with your dental emergencies that come up. The office is open Monday through Thursday until 5:00 pm and on Friday until 2:00 pm, but they will see all patients around the clock when they experience an emergency. The office specializes in all emergencies from a simple tooth extraction down to a knocked-out tooth or chipped tooth. If you are experiencing any pain and need to see a dentist, give them a call for the best care in Walnut Creek.
If you are experiencing dental pain, it is not something that you want to put on hold, especially if your tooth has been chipped or broken. It is important that you do not try to handle an emergency on your own and that you always turn to a qualified and professional dentist. If you are unable to find an emergency dentist in Walnut Creek near you, you should call 911 immediately or head to your local ER to receive care. While the ER cannot perform dental procedures on you, the physicians on staff will be able to look over your mouth and tooth to ensure the condition is not serious.
Tooth pain is something that everyone will experience at some point or another, but it does not have to plague you either. Instead of missing out on your child's basketball game, you could be in attendance without having to grip onto your jaw. If you get the care you need now, you will not have to worry about future complications and problems.
The Emergency Dentists USA website is designed to provide you with dental information ONLY. This information should NOT be used to replace the advice from a medical professional. Should you be in pain and cannot get in touch with a Walnut Creek dentist, call 911 or head to the ER immediately.
Before you visit a new dentist, you should verify that their licenses and credentials meet the standard. To do this, you should search the dentist on the California Department of Consumer Affairs or Dental Board of California website.
If you are experiencing any type of tooth emergency and you cannot get in touch with a dentist, do not wait and call 911 or go to the ER. Emergency Dentists USA website should be used for information only and should never substitute the advice from a trained dental professional.