Helping Washington Residents Find IMMEDIATE Dental Services Everyday.
Get relief from chipped, cracked or lost tooth
Abscess, toothache, mouth pain
Emergency dental surgery
24 hour services - Includes weekends, nights and holidays

Washington DC Emergency Dentist – Find A 24 Hour Dentist Now
Emergency Dentist Detroit Table of Contents
Table of Contents
In the heart of our nation's capital, Washington, DC is probably one of the best places to be if you have to experience a dental emergency. This is because there are quite a few options available for you when it comes to treatment of a dental emergency. We will provide you with a list of some of the afterhours dental offices and emergency dentists who have extended hours of operation even on the weekends. Emergency Dentists USA also provides a telephone number for our referral service to help get you connected to an emergency dentist in a matter of minutes. We find dental clinics and offices with extended and emergency hours so you don't have the additional stress of having to find a dentist in your time of need.
Using our referral service is a fast and convenient solution to finding a dental office you can walk into ASAP to help treat your emergency. When you are in need of treatment, reaching out to individual dentists in the area can take time you may not have. This is why our referral service can help with the information you need to alleviate your pain and discomfort in a timely manner.
Finding A 24 Hour Emergency Dentist in Washington, DC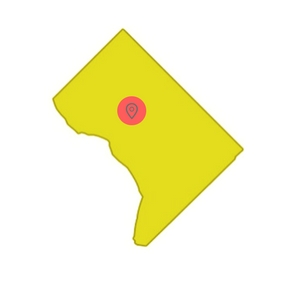 In Washington, DC, there are a few different options available to you when it comes to finding the right dentist to assist you with your emergency. Walk-in clinics, after hour dentists, and even a 24-hour emergency dentist is available to help treat you, depending on your dental concern and issue.
Walk in Dental Clinics: A walk in clinic is like a traditional dentist office that allows you to come in without an appointment. They assist in dental emergencies such as a chipped or cracked tooth, as well as other concerns that require immediate attention.
After Hours Dentists: An after hour dentist is a regular dentist office that extends their business hours past traditional times. They provide patients with hours later into the evening and even on weekends to allow for a more flexible schedule for those working or hours when dental emergencies arise.
24-Hour Emergency Dentists: A 24-Hour dentist in Washington, DC is available to provide you with care and treatment 24 hours a day no matter the time. Dental emergencies never arise when we would want them to, like during normal business hours, which is why a 24-hour dentist is most beneficial.
Emergency Dentist Listings in Washington, DC
Here you will find listings for emergency dental services if you find yourself with an immediate dental emergency such as a broken tooth or an abscess. Having this list handy can help to increase your odds of being able to get your dental concern treated in a timely manner. The dentists listed have been carefully researched and reviewed by Emergency Dentists USA so you can trust on their experience when you run into an issue.
---
Emergency Dentists USA Referral Service Washington DC
Phone Number: 1 (855) 401-2701
Address: Our Referral Service to Various Dental Offices across Washington DC
Doctors Multiple
Description Washington DC area emergency dental clinic referral service. We can find a dentist even at night or at the weekends. If you cannot find a dentist on your own, or you don't want to spend a lot of time calling around to dental clinics in your area, simply call our referral service number and spending a minute or two speaking to the operator and they will facilitate an appointment with the next available urgent care dentist near you. Get help finding an emergency dentist without insurance, or with your insurance coverage.
---
Modern Dentistry
Phone Number: 202-506-5506
Address: 3409 Wisconsin Ave NW, Washington DC 20016
Website: www.moderndentistrydc.com
Doctors: Dr. Ariel Abramson
Description: Dr. Ariel Abramson is a Washington DC dentist that provides dentistry to throughout the area. Dental services include teeth whitening, cosmetics, emergencies, implants and veneers. Seek out an appointment with Dr. Abramson for whatever your dental emergency. Their professional employees are there to take care of you in a comfortable environment.
Monday 10:00am – 7:00pm
Tuesday 8:00 am – 4:00pm
Wednesday 8:00 am – 4:00pm
Thursday 8:00 am – 4:30pm
Friday 8:00 am – 4:00pm
Saturday* 8:00 am – 12:30pm – (Every other Saturday for hygiene patients only)
---
Emergency Dental Care USA – Arlington
Number: 1 703-988-7278
Office: 3801 Fairfax Drive, #24, Arlington, VA 22203
Doctors: Dr. Michael Obeng, Dr. Kiarash Saba, Dr. Sahel Farhangi
Website: www.emergencydental.com/washington-dc-arlington
Description: If you have chipped a tooth, a painful toothache, or are experiencing another dental emergency, Emergency Dental Care USA is available for same-day exams and treatment (whenever possible). Our skilled and compassionate dental team can provide quick relief without the wait. We accept most dental insurance on indemnity basis, and also offer multiple payment and financing options to suit nearly any budget. Our office is conveniently located within 300 feet of the Virginia Square metro stop on the Orange/Silver lines.
Monday 9am 9pm
Tuesday Closed
Wednesday Closed
Thursday 9am 9pm
Friday 9am 9pm
Saturday 9am 9pm
Sunday 9am 9pm
---
Washington, D.C. dentist
Phone Number: (202) 333-0003
Address: 4400 MacArthur Boulevard NW Suite 200, Washington, D.C. DC 20007
Website: www.georgetownsmile.com
Doctors: Dr. A.J. Peretz
Description: Washington, D.C. area dentist. Dr. A.J. Peretz is a provider of high-quality implants, cosmetic dentistry, tooth whitening, Invisalign, emergency dental healthcare, veneers and dentures to its patients.The folks in this dental office are there to serve! They offer a comfortable environment, free of anxiety but also an extremely professional level of quality care. The technical side of dental care offered by Dr. Peretz is always improving as each employee is required to continue their dental education constantly in order to provide the peak level of care.
Monday 8:00am – 6:00pm
Tuesday 8:00am – 6:00pm
Wednesday 8:00am – 6:00pm
Thursday 8:00am – 6:00pm
Friday 8:00am – 6:00pm
Saturday 8:00am – 6:00pm
---
Greenberg Dental Emergency Dentistry
Number: (301) 565-3553
Office: 8208 Grubb Road, Chevy Chase MD 20815
Doctors: Dr. Greenberg
Website: http://www.greenbergdentalcarecenter.com/emergency-dentistry/
Description: This emergency dental clinic just north of DC can help you with issues including root canals, pain and swelling, extractions, periodontal treatments, and potential abscess fears. This emergency dental office has been here for more than 40 years, and is a more than competent choice to handle all different types of toothaches, infection concerns, and cracked or broken teeth. They also speak Spanish! This is the only Washington DC office we found that says they offer Sunday dentist services on their website.
A emergency dentist is on call 24 hours a day, they will be able to discuss your problem with you anytime. Then you can get the dentist to meet you at the office for an appointment
---
Georgetown Dentistry
Number:202-785-4141
Office: 2440 M St. NW, Suite 328, Washington DC 20037
Doctors: Maya M. Roshan, DDS
Website: http://www.georgetowndentistry.com/
Description: Georgetown dentistry offers a limited window for emergency dentistry, being open late only one day a week on Wednesdays til 7pm. This is quite common among dentists, but we included them because at least you can see them Wednesday evening if necessary. Also they have emergency services by appointment only if you call ahead and request it. Saturdays as well.
Mon: 9:00 am-5:00 pm
Tues: 9:00 am-5:00 pm
Wed: 11:00 am-7:00 pm
Thurs: 9:00 am-5:00 pm
Fri: 9:00 am-5:00 pm
Saturdays: By Appointment Call ahead
---
DC Dental Spa
Number:(202) 759-2434
Office:730 24th St NW, Ste #9 Washington, DC 20037
Doctors: Dr. Rex Hoang
Website: http://www.dcdentalspa.com/
Description: This after hours dentist, the DC dental spa offers emergency services on the weekends (Saturday)if you call ahead and are able to setup an appointment. They also offer evening hours Monday and Thursday til 7pm and Tuesday and Wednesday til 8pm. This makes the DC dental spa a great choice when seeking a DC emergency dentist.
Monday & Thursday: 7:30am – 7:00pm
Tuesday & Wednesday: 7:30am – 8:00pm
Friday: 7:00am – 3:00pm
Saturdays: By appointment – Call the phone # to setup a Saturday dental appointment
---
DentalBug
Number:(202) 628-7979
Office:1221 Massachusetts Ave. NW Washington, DC 20005-5302
Doctors: John Tsaknis, DDS
Website: http://www.dentalbug.com/offices.html
Description: DentalBug offers great hours on Saturdays. You can find a dc Saturday dentist from 9am til 2pm at DentalBug. However their weekday hours are fairly limited to regular office hours and therefore it will be difficult to use them during the week for emergencies. But they should be considered when looking for a Washington DC weekend dentist.
Monday: 8:00 AM – 5:00 PM
Tuesday: 8:00 AM – 5:00 PM
Wednesday: 8:00 AM – 5:00 PM
Thursday: 8:00 AM – 5:00 PM
Friday: 8:00 AM – 1:00 PM
Saturday: 9:00 AM – 2:00 PM
---
How To Prepare For Your Washington, DC Emergency Dental Clinic Visit
When you first arrive at a Washington, DC emergency dentist, you will want to remember that this experience will be similar to your typical dentist experience. These are still regular dental offices; they are just more equipped to see you in a much timelier manner and can perform dental procedures such as an extraction immediately. Making sure you have all paperwork like vital health records and insurance cards handy can help to make the process smooth and also provide the staff a brief history about your dental background.
Make sure you arrive at your visit up to 15 minutes early to fill out any necessary paperwork. Even though you are experiencing an emergency that came out of nowhere, it is still important to know ahead of time how you will pay for your visit. Having forms of accepted payments and all insurance cards upon arrival is quite helpful.
Before your visit officially begins, you will want to know all medications you are currently taking and if you have any allergies that you are aware of. If you have previously experienced anxiety or fear in going to the dentist, please inform the staff of this so that they can make you as comfortable as possible during your treatment.
Quality of Urgent Care Dentists in Washington, DC
Washington, DC is the 24th largest city in the United States and our nation's capital. Named for the first president, George Washington, Washington, DC is located in the District of Columbia, which sits between the states of Maryland and Virginia. Between the historic sites and museums, Washington, DC remains one of the most visited tourist locations in the United States. In addition to their history and culture, they also offer superior medical facilities.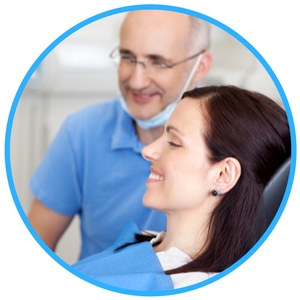 As the political seat of the country, Washington DC is one of the most popular tourist destinations in the continental United States and home to Georgetown University, one of the largest and most prestigious Universities in the country. The city is also home to the Smithsonian Institution, the National Gallery of Art, and the Folger Shakespeare Library.
Located directly in the city is MedStar Georgetown University Hospital, which was ranked nationally as number one in specialty care and high performing in procedures. Treating the active and inactive veterans of the armed forces, Walter Reed Army Medical Center and Washington DC Veterans Affairs Medical Center is also located in Washington, DC.
The George Washington University Hospital, an affiliation with the George Washington University School of Medicine and Health Sciences, is located in Washington, DC. The hospital features a center for trauma and critical care, comprehensive stroke center, and a cardiovascular center in addition to normal hospital operations. The Center for Trauma and Critical Care is a level 1 trauma center that provides 24-hour in house services for many specialties.
The Children's National Medical Center is located in downtown Washington, DC as an exclusive provider of all pediatric care in the metro area. In addition to an emergency department and trauma center, they feature a division of neurosurgery, a heart institute, division of oncology and a neonatal intensive care unit (NICU). Traditionally each Christmas season, the First Lady of the United States will visit the hospital along with Santa Claus to read the children "The Night Before Christmas." This is a tradition that dates back to Bess Truman.
If you find yourself suffering with a serious dental crisis, a hospital may sometimes be the best option amongst all the local resources available, especially during after office hours. Washington, DC has many quality hospital locations available to provide you with emergency care and services.
Common 24 Hour Dental Emergencies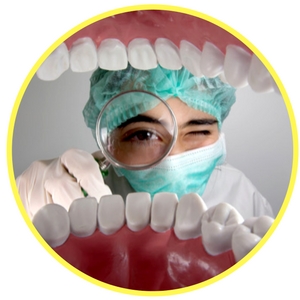 It's important for us at Emergency Dentists USA to stress that the advice you receive here is not a substitute for seeking medical attention from a medical professional. Every emergency dental and medical situation is unique, which is why you should see a dentist if you experience any of the situations listed below.
If you find yourself with a dental emergency after hours and in desperate need of emergency treatment, an emergency dentist in Washington, DC will be a welcoming place to visit. The staff on site is more than equipped to help assist your concerns and condition immediately. No matter the incident that took place that lead to your dental emergency, finding quality and efficient treatment is a must.
Here are a few of the more common types of dental emergency situations that many people find themselves running into, as well as some tips on how you can handle the situations should they arise.
Abscess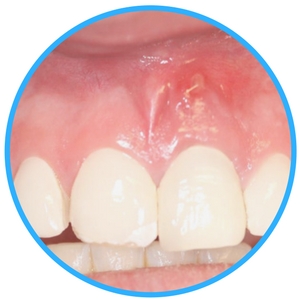 An abscess is a swollen, tender region on the gums, which appears to be dark red in color from a tooth infection. They may appear by the root of your tooth or between your gums and teeth. They are typically caused from a severe decay of the teeth. However, sometimes trauma, like a chipped or broken tooth, as well as gingivitis, may cause an abscessed tooth as well.
They may feel warm and painful when you touch them. Additional symptoms of an abscessed tooth include a fever, sensitivity to hot or cold liquids and foods, swollen glands in the neck, bitter taste, swollen jaw, or an open sore with pus draining from it.
An abscess is a serious dental emergency that requires immediate attention. Until you are able to get in with an emergency dentist you can try rinsing out your mouth with a salt water solution a few times each day to help improve the overall pain in your mouth. A solution mixed with ½ teaspoon of salt into 8 ounces of water is beneficial in this situation. Remember, this is not a fix or cure for an abscessed tooth and you should see an emergency dentist as soon as you can.
Home solutions like the salt/water mixture as well as clove and garlic oil may help alleviate a little discomfort and pain associated with the abscess. This will provide you a better method of keeping comfortable until you are able to see an emergency dentist in Washington, DC.
Soft Tissue Injuries
An injury to the tongue, gums, lips, and cheeks is referred to as a soft tissue injury. These types of injuries can result in bleeding in the mouth. The first step with a soft tissue injury is to ensure you stop the bleeding promptly. To do this, you can rinse out your mouth first with a salt/water mixture solution. Next, you will want to take a piece of gauze that has been pre-moistened or a tea bag to help apply pressure on the site of the bleeding. Hold this in place for at least 15 minutes or up to 20 minutes if necessary.
A cold compress can be placed on the outside of the mouth or the cheek for up to 10 minutes to help control any bleeding as well as pain associated with the injury. If the bleeding does not stop, it's important to see an emergency dentist in Washington, DC immediately to help diagnosis the problem.
Loose or Lost Crown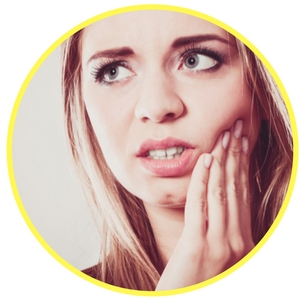 A crown may come loose while you are eating your favorite meal. This common dental emergency arises from time to time. The affected tooth that lost the crown will become susceptible to temperature changes and various pressure in the mouth once the grown is gone. When the tooth under the crown begins to decay, the crown may become loose. The decay will begin to change the shape of the tooth entirely so that the crown does not fit properly anymore.
If a crown has completely fallen out of the mouth, it is important to make an emergency dental appointment as soon as possible. Be sure you keep the crown in a cool and safe location so that you may get the best possible chance of having the dentist reinsert it.
Until you are able to get into an emergency dentist in Washington, DC, you can try to alleviate any pain and discomfort by applying clove oil to the affected tooth. You can also clean the crown completely and try affixing it to the tooth by using dental cement. If you find that the crown is completely lost, you can smear dental cement on the top of the affected tooth to help alleviate any pain.
Knocked Out Teeth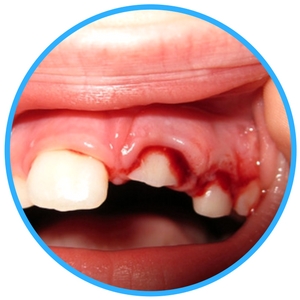 Losing a tooth, no matter the situation it was lost in, can be a difficult event to go through. There are steps that can help you try to save the tooth that has been knocked out until you are able to get to a dentist.
Grab the knocked out tooth and hold it only by the crown, this is the location on the tooth that is exposed in your mouth. Rinse off the tooth with water, but do not scrub it to get debris off of it. You can attempt to place the tooth back in place in your mouth but never force it into place. This may only cause additional damage. If you are not able to reinsert it in place, you can place the tooth into a small container that is filled with milk or water with a tiny pinch of table salt.
This is only a temporary solution until you are able to get into an emergency dentist in Washington, DC for the proper dental treatment.
Do You Need an Emergency Tooth Extraction?
A tooth extraction is the process of having a tooth pulled from the mouth. When you have a tooth that is causing problems and incredible pain, your dentist may opt to remove the tooth entirely. One of the more common reasons people get teeth extracted is when a tooth becomes impacted in the mouth. An impacted tooth does not follow the normal growing pattern and instead, has shifted in a different direction.
Making room in the mouth so that teeth can align properly is another reason many people may get a tooth extracted. Additionally, when you suffer from severe tooth decay to the point they are unable to be repaired, your dentist may choose to extract the teeth entirely.
When you get a recommendation for a tooth extraction from a dentist, it's important to make sure you get it done as soon as possible. Postponing an extraction can lead to additional pain and infections over time.
Some offices allow you to undergo a tooth extraction with only some numbing cream throughout your mouth. Others may offer you the option to use a sedative such as nitrous oxide to help you get through the process of pulling the teeth without too much discomfort.
It's important to not eat or drink anything a few hours before you are scheduled for your tooth extraction. You will also want to arrange for someone to come pick you up and take you home after the procedure is completed. You will experience some pain after the procedure, which is completely normal, as is some swelling in your mouth. These are both signs that the healing process has begun.
You may reduce swelling that takes place by using ice packs on the affected areas. When your jaw stiffens up after the swelling goes down, you can then use warm compresses to help ease any soreness.
Having a surgical extraction will cause some additional pain that is more than just a simple tooth extraction. It's important to be aware of this going into the procedure. Strenuous exercise should be avoided for up to one week after you have had surgery to allow for healing.
Initially, you will begin to notice healing changes up to two weeks after you've had surgery, but it can take anywhere from three to six months before your bone and soft tissue are fully healed. As long as you make sure you follow all of your dentist's instructions, you should have a easy time through the healing process.
Emergency Room Versus Emergency Dentist

When you experience a dental emergency, knowing what to do when it happens can help equip you to make an informed decision about the best treatment option for you. When dental emergencies are not handled in a timely manner, you may suffer loss of the tooth, additional infections, and other consequences.
Dental emergencies, which involve your mouth or face, should be handled immediately, and may even require emergency room treatment. Fractures, dislocations, or serious abrasions that are severe enough may definitely be something you will want to go to the hospital for treatment.
If you are someone who suffers from an already compromised immune system or have other chronic health conditions, it may be beneficial for you to receive treatment at a hospital. If you have also suffered an impact to the neck or head or are experiencing any difficulty breathing, a hospital may also be a better option.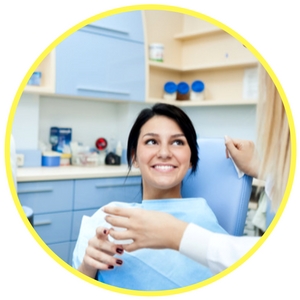 Emergency room care for dental emergencies is on the rise throughout the United States. Part of the reason for this is that patients are not familiar with any emergency or 24-hour dentists in their areas for the proper treatment. Around 50% of the cases of dental emergencies seen in a hospital setting in Washington, DC would better be served by utilizing the services of an after hour dentists. Emergency rooms are only equipped to handle certain dental emergencies or provide antibiotics or pain medication. They are not able to perform emergency extractions or handle abscesses the way a dentist office is. After they have seen you, many emergency rooms will also refer you to see your dentist for a follow up as soon as possible.
One of the biggest benefits of heading to an emergency room for treatment is they have the experience and preparation to handle any blunt traumas and bleeding injuries. If you suffer from an emergency with your braces or a broken tooth, the dentist office may be the best place for you to receive treatment. Dentists specialize in the anatomy of the mouth and teeth, so they are more familiar with how to respond and treat emergency dental conditions quickly and efficiently.
In some cases, you may even be denied care for a dental emergency, especially if it is determined to be a minor dental issue. Most people head right to the emergency room when they have a dental emergency because they worry that nowhere will be open to handle their concerns. This unfortunately, is a common misconception from many people that there are no dentists open to handle their issues. However, the truth is there are quite a few emergency dentists in Washington, DC to help assist you with a host of dental conditions. Being educated and informed ahead of time can save not only you time, but money as well.
FAQ
What are my options for replacing a missing tooth?
Missing teeth take a toll on one's self-esteem and confidence. The good news is there are a variety of options available to you if you are missing one or more of your teeth. The options to replace missing teeth include implants, fixed bridges, and partial dentures.
What is plaque and why is it bad?
Plaque is a soft and sticky substance that sticks to your teeth. Plaque contains millions of bacteria particles and can contribute to gum disease and severe tooth decay if it is not removed on a regular basis. When plaque is not removed it will harden into a substance called tartar. Tarter is a main contributor to gum disease and gingivitis.
Are electric toothbrushes better than manual brushes?
Many studies have been published that have shown that electric toothbrushes, when used regularly, works better to clean your teeth. They are easy to use and take less work for much better results. Electric toothbrushes are a good option for young children learning how to brush their teeth.
My child's baby teeth have cavities. Should they be filled if they're just going to fall out in a few years?
The answer to this question is always yes. Baby teeth play a vital role in the development of the long-term health of your child's teeth. Cavities happen because of tooth decay. An infection that comes from an untreated cavity could result in long-lasting effects on your child's smile way after those baby teeth have fallen out. Damaged baby teeth can also be the cause for an overbite in adult teeth or an improper structure in their jaw.
What are sealants and why are they done?
Dental sealants are a thin and protective layer placed on the surface of your teeth. They can help to prevent cavities from forming with proper brushing and frequent flossing. They have been shown to provide a reduction in the risk of having severe tooth decay by up to 80%. This is extremely important for young children.
24 Hour Dentist Washington Options
One option for a 24-hour dentist in Washington, DC is Greenberg Dental Emergency Dentistry. This emergency dental clinic is conveniently located just north of the city and can assist you with a variety of dental conditions. They are equipped to handle root canals, extractions, abscesses, swelling, and periodontal treatments.
You can rest assured you have found a quality emergency dental clinic when you visit the Greenberg Dental Office. They have over 40 years of experience and are the only location in DC to provide 24-hour services. A dentist is available on call 24 hours a day to help discuss any issues you are experiencing and will even meet you at the office immediately to provide treatment.
There are also many available after hour options with dental offices open as late as 9pm, even on a Saturday evening. You no longer have to worry about being stuck without the proper care when you find yourself in need of emergency dental services. If you do find yourself in an emergency dental situation after office hours when you are unable to reach anyone, please be sure to seek treatment in an emergency room at a local hospital.
When it comes to ensuring your smile lasts a lifetime, you must be prepared for when an emergency arises. Taking the time to wait until your dentist office opens might not be the best option when you are suffering in pain or from an infection in your tooth. Emergency dental clinics and 24-hour dentists offer you a quality service you can count on when you are in need. Washington, DC is a vast region with many listings available of after hour offices to provide you with professional dental services almost immediately.
Checking with your local dental society or association can be beneficial in helping you to verify all certifications from the dental offices you are planning on visiting. Using your local Washington DC Dental Society can also help you to find out more about the potential dentist you are thinking of using.
This Emergency Dentists USA portal is a website for information only, and should be not used to replace the actual advice of a medical professional. If a patient is having an emergency and cannot reach a dentist, call 911 to assure immediate response and safety.