Helping Thousands of People Each Year Find Dental Services
Emergency dental surgery, cavities, general dental care.
Find immediate help, no insurance required.
Get relief from chipped, cracked or lost teeth, abscesses or toothaches.
Wichita, Kansas Emergency Dental Clinics
We specialize in Wichita Emergency Dentistry:
Click to go to list of Dentists
Table of Contents
Welcome to Emergency Dentists USA where you will find a comprehensive listing of Wichita emergency dentists with office hours available when you need them. From emergency Wichita clinics with an on-call dentist available to save a knocked out tooth, to routine care on your schedule, we provide exactly the information that you need to select your emergency dentist.
Check out our 24-hour emergency hotline to speak with a live operator who can point you in the right direction for replacing that lost crown, handling a soft tissue injury, or fitting an entire set of dentures.
I broke a wire on my braces and was concerned it was going to bother me all weekend until I could get into my regular dentist. But luckily I found Emergency Dentists USA and was able to find a dentist open that day who could get me in to get my braces fixed.
Finding A 24 Hour Emergency Dentist in Wichita, Kansas

A dental emergency does not have to spoil your fun because Wichita has a large selection of emergency dentists available for your care.
Walk-in dental clinics allow patients to have their emergency addressed without the hassle of waiting days or even weeks for an appointment. Emergency 24-Hour clinics specialize in 24-hour dental care and after hours dentists provide convenient office hours so that you can have your dental emergency taken care of without missing a day of work.
Emergency Dentist Listings in Wichita, Kansas
Emergency Dentists USA provides an excellent resource for choosing the right emergency dentist to handle your broken tooth, lost filling, or soft tissue injury. Walk-in dental clinics and after hours services make it simple to get the quality care that you need without the hassle of searching for a dentist on your own. Check out our list of emergency dentists in Witchita below.
---
Emergency Dentists USA Referral Service Wichita
Phone Number: 1 (855) 401-2701
Address: Connected to Various Dental Offices across Wichita
Doctors Multiple
Description Call to be connected with the perfect dentist for you. Wichita is a large city and we have the connections to find a dentist to fit your needs, and can get you an appointment immediately. Easily find Kansas emergency dentists with our service.
---
Hunter Health Clinic Emergency Services
phone: (316) 262-2415
If Closed: Call 1 (855) 276-1128 and let our Operator help you find an emergency dentist.
Website: http://hunterhealthclinic.org/
Address: 527 N Grove Wichita, KS 67214
Description This health clinic has 3 different locations in Wichita and is an excellent provider for exams, x-rays, root canals, extractions, and other emergency services. Committed to offering affordable care, this is one of the many blessings for a clinic that patients come across in the Wichita Metro area.
Monday – Friday: 7:30am – 10:00pm
Saturday: 8:00am – 1:00pm
---
Wichita Family Dental
Number: (316) 630-9339
If Closed: Call 1 (855) 276-1128 and let our Operator help you find an emergency dentist.
Office: 9339 E. 21st St. N 67206 Wichita, KS
Doctors: Dr. Pierson, Dr. Begnoche, Dr. LeMaster, Dr. Decker, Dr. McDaniel and Dr. Cohlmia.
Website: http://www.wichitafamilydental.com/
Description: Wichita Family Dental uses the latest technology to create beautiful and healthy smiles! They are pleased to offer their patients dental services in a friendly and comfortable environment. Wichita Family Dental has the experience and knowledge in the practice of cosmetic dentistry to transform the appearance of your smile and to improve your overall dental health.
Monday: 7:00am – 6:00pm
Tueday: 7:00am – 6:00pm
Wednesday: 7:00am – 6:00pm
Thursday: 7:00am – 6:00pm
Friday: 7:00am – 5:00pm
Saturday: 8:00am – 3:00pm
---
Precision Dental
phone: (316) 558 3993
Website: WichitaPrecisionDental.com
Address: 404 S Edgemoore, Wichita, Kansas
Description At this Wichita emergency dentist office, Dr. David Guerrero at Precision Dental is the attending dentist providing quality dental care services to patients who have urgent dentistry needs. He works within a state of the art environment and surrounds himself with quality dental staff that can attend to your emergency needs that may crop up late a night or weekends. This office can manage your needs on weekdays, Saturdays, and evening appointments are available by appointment.
Monday: 8:00am – 5:00pm
Tueday: 9:00am – 7:00pm
Wednesday: 9:00am – 2:00pm
Thursday: 8:00am – 6:00pm
Friday: 8:00am – 5:00pm
Saturday: By Appointment Only
---
Emergency Dentist Wichita Kansas
Website: emergencydentistwichitaks.com
Description: This around the clock emergency dentist in Wichita KS can assist you with full emergency services. Their focus is to provide comprehensive dental services and pain relief treatment in the most cost-effective manner. If you are looking to eliminate pain from a toothache, broken tooth or teeth, impacted tooth, or if you have something lodged in your teeth that is creating an urgent dental crisis, then this place may be for you. Not only do they address emergency dental needs, but they also provide general services such as teeth cleaning, X-rays, dental implants, and teeth whitening.
---
How To Prepare For Your Wichita, Kansas, Emergency Dental Clinic Visit
Your emergency dental clinic visit is just like your regular dental office visit. Before heading to your appointment, collect all of your recent dental records and x-rays to bring with you to your appointment.
Arrive at least 15 minutes prior to your new dental appointment. This gives you plenty of time to ask questions and fill out paperwork prior to seeing the dentist.
If you have insurance, check to ensure your Wichita emergency dentist accepts your coverage. Also, you can inquire about what types of payments they accept.
Let the staff know if you are allergic to any medications. Bring a list of your current medications to your dental appointment.
Common 24 Hour Dental Emergencies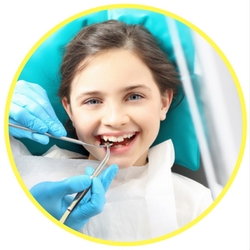 Dental emergencies occur at any time of the day or night, making it tough to decide where and when to seek treatment. A dental emergency does not have to ruin your visit to Wichita, no matter when the dental emergency occurs.
Lost Filling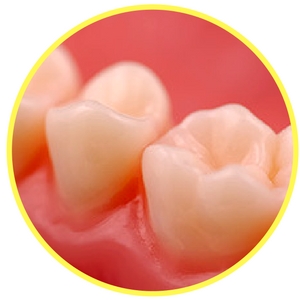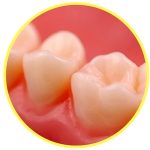 A lost filling might not be a painful dental emergency, but it is always important to have the filling replaced as quickly as possible to avoid damage to the tooth. You can replace the lost filling with a piece of sugarless gum or over-the-counter dental cement. Use a small amount of clove oil on a cotton ball to relieve any pain associated with the lost filling. Do not use gum with sugar to fill the hole in the tooth as this can cause pain.
Loose or Lost Crown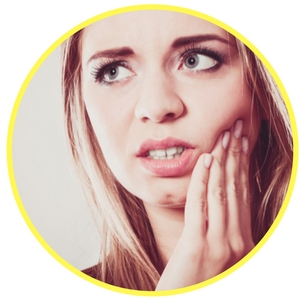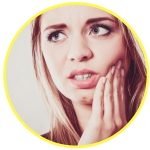 A crown might become loose or even fall out if the tooth below the crown has continued to decay or becomes damaged. You might even lose a crown if you eat foods that are sticky like taffy or caramels. If you lose a crown, you can rinse it carefully with water. Rinse your mouth with water and apply some toothpaste or over-the-counter dental cement to the crown. Place the crown over the tooth if possible.
Emergency Toothache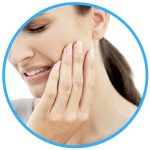 An emergency toothache can have a variety of causes, from an abscess that indicates infection in the gum or between the teeth, to a cracked tooth or decayed tooth. An emergency toothache is one of the most common of all of the 24-hour dental emergencies. Use warm salt water to rinse your mouth several times to help alleviate the pain. You can also use dental floss to remove any food lodged between the teeth. Apply a cold compress to the outside of the mouth to alleviate pain and swelling. Never place aspirin against the gum as it can burn the gum.
Do You Need an Emergency Tooth Extraction?
Many people have emergency tooth extractions because they are afraid to visit a dentist and have not had routine dental care. You may also require an emergency tooth extraction if a tooth is crowding other teeth. It is important to have the procedure done as quickly as possible to avoid more damage or an increased need for medications.
Your Wichita emergency dentist will decide how to accomplish the emergency tooth extraction by first performing an x-ray and examination. He or she then chooses a local anesthetic or a general anesthetic to alleviate pain during the procedure. A special tool is used to break the tooth and remove it or remove the tooth whole. The gum is then sewn closed over the empty space and a piece of gauze is placed over the hole to control bleeding.
While you are healing from your emergency tooth extraction, follow all of the dentist's orders carefully and make sure to take any prescribed medications.
Emergency Room Versus Emergency Dentist

Choosing an emergency room or an emergency dental clinic depends on the type of dental emergency you are experiencing. If your dental trauma is the result of an accident, a sports injury, or even a fall, an emergency room should be your first stop for treatment. This ensures that no other parts of your body are involved in the injury.
Keep in mind that an ER physician is not a dentist, so he or she is not trained to repair a broken tooth. In most cases, you will have to follow up with a Wichita emergency dentist following treatment in the hospital emergency room.
Wichita Dental Association Information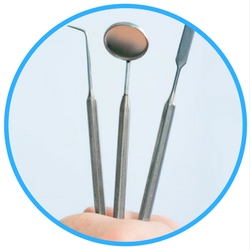 With a large selection of kind and well-trained dentists available on Emergency Dentists USA, it is simple to pick the right dentist to suit your needs when you need them.
When you choose a Wichita emergency dentist, it is important to check on his or her certification using the American Dental Association website located here: www.ada.org. This website offers up-to-date information on dentists and their credentialing that makes it easy to choose an excellent dentist.
You can also research your new dentist on the Kansas Dental Association website located here: www.ksdental.org. This website is dedicated to dentists in the state of Kansas only.
Medically Fact-Checked & Written by Our Dental Editorial Team
You can read more about our editorial guidelines by clicking this link and learn more about the Emergency Dentists USA editorial team here.