Helping Thousands of People Each Year Find Dental Services
Emergency dental surgery, cavities, general dental care.
Find immediate help, no insurance required.
Get relief from chipped, cracked or lost teeth, abscesses or toothaches.
Emergency Dentist Wilkes-Barre, PA
We will never avoid crises as long as we live. They always occur when we least expect them. It is important to be ready even if you do not know what will happen. We are encouraged to live positively but who knows when everything will come to a standstill. Well in as far as we can't see what may happen to us in a short period it does not mean we need not measures about the risks that occur in our daily life. Accidents occur any time of the day; it could be very early in the morning or even in the middle of the night. People living in Wilkes Barren PA are very lucky with the services they receive when an emergency occurs. Emergency Dentists are readily available to aid their clients and are grateful for the services delivered.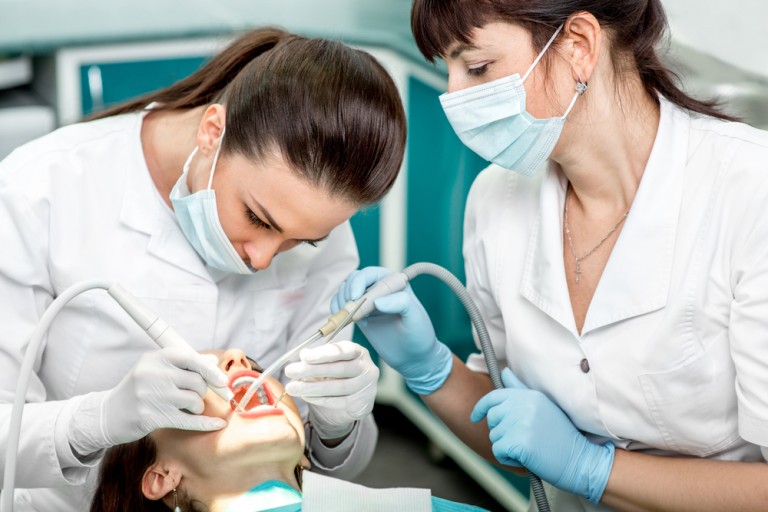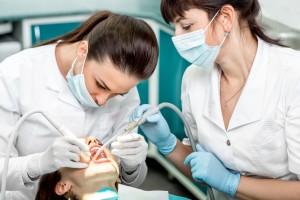 We Help You Find A 24 Hour Dentist In Wilkes-Barre
Reaching a dentist at any time is not always a problem but what is more vital is the service that you will receive from the dentists. It is advisable to have one dentist because he or she is sure with the type of health care you need plus you are sure with the kind of services are at the dentist office, Services that will not leave you regretting. At the time of need, however, if you own dentist cannot be reached Wilkes Barren PA will help you get the best 24-hour services that you need. Here's a review of what you will find in Wilkes Barre PA
---
Emergency Dentists USA Wilkes Barre Referral Service
Phone Number: Click to Call:
Address: Our Referral Service to Various Dental Offices across Wilkes Barre
Doctors Multiple
Description Call our Wilkes Barre referral service Emergency Dentists USA phone number and get connected to an emergency dentist in Wilkes Barre, PA in seconds! We provide a service that will get you to the dentist that fastest and easiest way possible, you can call us 24 hours a day, 7 days a week and its 100% free!
---
Dr David Shemo
Dentist: Dr. Shemo
Address: 360 Kidder Street Wilkes-Barre, PA 18702
Website: drdavidshemo.com
Phone Number: (570) 822-4065
Description:
DR David is a family dentist who works in Wilkes-Barre and the surrounding towns. He has worked as a dentist for more than 20 years. The dental office has been serving since 1992. He is committed to offering the clients with the best services that will give them the confidence of smiling. Dr. Shemo's experience will not disappoint nay of his clients. The comfort of the customers is the top priority in the office. The mini dental implants have been there since 2006. The years of experience have resulted in many satisfied patients from Wyoming Valley to Lehigh Valley in the parts of the Northeast. Heb is a reliable and experienced dentist. Dr. Shemo is also a proud member of American Dental Association and Pennsylvania Dental Association.
Office hours:
Monday 8:30 am to 5:30 pm
Tuesday 8:30 am to 5:30 pm
Wednesday 8:30 am to 5:30 pm
Thursday 8:30 am to 5:30 pm
Friday 8:30 am to 3 pm
Saturday 8:30 am to 12:30 pm
Sunday – Closed
---
Aspen Dental
Dentist: Dr. C. Edmondson, Dr.S.Gupta
Address: 29 Bear Creek Blvd, Wilkes-Barre, PA 18702
Website: www.aspendental.com/dentist/wilkes-barre-pa-18702-
Phone Number: (570) 550-0893
Description:
Aspen dental practices are always committed to offering the best dental services to the patients. They provide both short term and long term health needs. They give the patients a peace of mind, open dialogue of the patient and the doctors. The company is owned by the aspen dental brand practice which is licensed. The aspen dental management inc. offers administrative and business support services to the aspen dental practices. Therefore it does not operate the dental services. All patients are advised to contact the office directly to get information about the dental services.
Office hours:
Monday 8 am to 8 pm
Tuesday 7 am to 6 pm
Wednesday 7 am to 6 pm
Thursday 8 am to 8 pm
Friday 8 am to 5 pm
Saturday – Closed
Sunday – Closed
---
Kingston PA Dentist
Dentist: Dr. Joseph
Address: 10 W Northampton Street Suite 1000 Wilkes Barre, PA 18702
Website: kingstonpadentist.com
Phone Number: (570) 714-1800
Description:
Dr. Joseph and the very friendly team place all patients at ease by allowing them to express their problem./ The patients come daily for consultation because they like the services they get from the hospital. With the loving care they offer to the patients, they are rewarded by patients. As we all know many people fear to visit dentists, but with Dr. Joseph, there is no fear. They believe that once a patient visits the dentist she/he is ready to take the oral medication. The priority of the company is ensuring that the patient's dental treatment is well and taking care of your questions. Patients from all towns including Kingston, Wilkes Barre, are accepted.
Office hours:
Monday 8 am to 5 pm
Tuesday 10 am to 8 pm
Wednesday 8 am to 5 pm
Thursday 10 am to 8 pm
Friday – Closed
Saturday – Closed
Sunday – Closed
---
Be Ready for Your Emergency Dental Wilkes Barre PA
We need to be ready all the time for any treatment, or any form of emergency in Wilkes Barre PA. For those going for treatment, you have to carry enough money for the process you need to go through, ask about the modes of payment that make you get the service. However, for the involving activities and operations, you require a personal car or a dedicated driver to take you home, it can be quite dangerous to drive immediately after taking medication and hence the need to avoid more accidents. You also need to call in earlier to prepare the doctor and also to ensure the doctor is ready for you when you arrive.
Choosing the Right Walk in Urgent Care Dentist Wilkes Barre PA
What will be is on your mind when you have an emergency at your home? Well, many people living near Wilkes Barren will respond by looking or contacting the dentists from the reliable hospital. Wilkes is the most reliable place that will never let their esteemed clients down. However, you need not endanger your health by not getting the right medication, just because you are not living close to a good dental clinic. You can avoid this by checking the qualifications and proficiency of the doctor before they offer you the care services. You only visit their website in Wilkes-Barre PA, Search the doctor by their names and look at their competence before they treat you. It is the easiest way of getting the best doctor to attend to your problem.
Medically Fact-Checked & Written by Our Dental Editorial Team
You can read more about our editorial guidelines by clicking this link and learn more about the Emergency Dentists USA editorial team here.