Helping Thousands of People Each Year Find Dental Services
Emergency dental surgery, cavities, general dental care.
Find immediate help, no insurance required.
Get relief from chipped, cracked or lost teeth, abscesses or toothaches.
Emergency Dentist Woonsocket RI
Dental emergencies can happen at any time of the day or night. Woonsocket, RI emergency dentists can provide the skilled, experienced emergency dental care you need to save a tooth, repair a damaged tooth, or replace a natural tooth in a way that will blend in with your natural teeth. Following a dental emergency, the first step is to contact an emergency dentist. The sooner you contact the emergency dentist, the more likely it is to be saved. Root canals, emergency tooth extraction, bonding and repairing cracked or damaged teeth, and alleviating dental pain are only a few of the services emergency dentists can provide.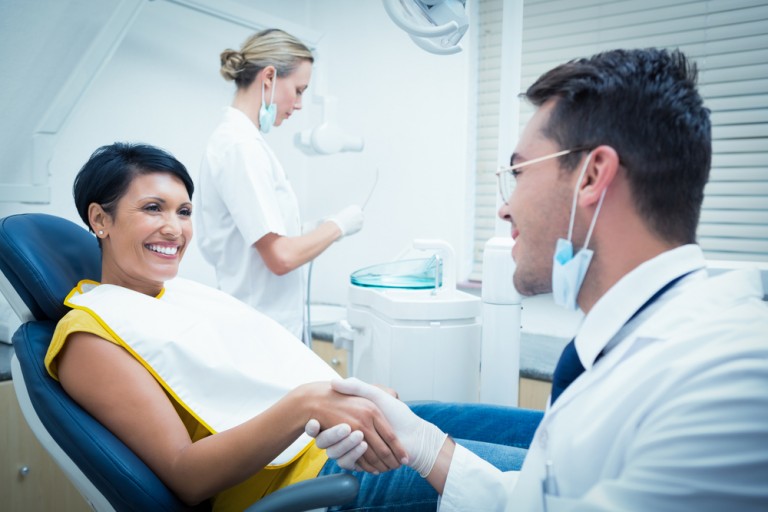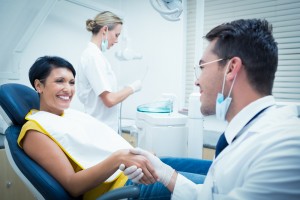 We Help You Find A 24 Hour Dentist In Woonsocket
A 24 hour dentist is a dentist that is available 24 hours a day, 7 days a week, some even on holidays. 24 hour dentists are easier to find that you may think. Many dental offices offer emergency care services 24 hours a day. In most offices, the 24 hour dentist is not physically in the office 24 hours a day. You would contact the 24 hour phone line and the 24 hour dentist will determine if you need to come in right away or if your dental emergency can wait until regular office hours. The emergency dentist will provider you with special care and instruction to help save the tooth and provide some pain relief until you can make it into the office. If your normal dental office does not provider these services, we can help you find one that will by utilizing your local dental society website for Woonsocket as well as searching for other types of 24 hour dentists.
---
Emergency Dentists USA Woonsocket Referral Service
Phone Number: 1 (855) 401-2701
Address: Our Referral Service to Various Dental Offices across Woonsocket
Doctors Multiple
Description Call our Woonsocket referral service Emergency Dentists USA phone number and get connected to an emergency dentist in Woonsocket, RI in seconds! We provide a service that will get you to the dentist that fastest and easiest way possible, you can call us 24 hours a day, 7 days a week and its 100% free!
---
Office of Paul Morisseau, DMD
Dentist: Paul Morisseau, DMD
Address: 501 Great Road, North Smithfield, RI 02896
Website: www.northsmithfielddentist.com
Phone Number: (401) 369-8167
Description:
The office of Dr. Paul Morisseau provides a friendly, relaxing atmosphere to put you at ease. He offers a full range of dental services with a gentle, caring, professional touch. This dental office offers an extensive preventive program to help reduce and prevent dental problems, decay, cavities, and lowers the risk of dental emergencies. Skillful services offered include periodontal treatments, veneers, dental whitening, crowns, bridges, and much more. Patients of Dr. Paul Morisseau rave about him and his office staff.
Office hours:
Monday – Closed
Tuesday 8 am to 5 pm
Wednesday 8 am to 5 pm
Thursday 8 am to 2 pm
Friday 8 am to 5 pm
Saturday 7:30 am to 1 pm
Sunday – Closed
---
City Dental
Dentist: Dr. Italo Lozado DDS, DMD
Address: 545-Social Street, Woonsocket, RI 02895
Website: www.citydentalri.com
Phone Number: (401) 942-5051
Description:
With over twenty five years of experience, Dr. Italo Lozado offers high-quality dental services to help you achieve your healthiest natural smile. He offers bilingual services to accommodate all patients, as well as extended evening hours. Flexible pricing and payments plans are available to ensure everyone receives the best dental services possible, even those on a strict budget. A full range of cosmetic dental services as well as endodontics, periodontics, and prosthodontics are offered in this office, as well as general dentistry services.
Office hours:
Monday 9 am to 6 pm
Tuesday 9 am to 6 pm
Wednesday 9 am to 6 pm
Thursday 9 am to 6 pm
Friday 9 am to 8 pm
Saturday 8 am to 2 pm
Sunday – Closed
---
Woonsocket Dental Associates
Address: 2000 Diamond Hill Road, Woonsocket, RI 02895
Website: www.woonsocketdental.com
Phone Number: (401) 766-8600
Description:
Woonsocket Dental Associates specialize in root canals, fillings, dental implants, endodontics, porcelain veneers, surgical extractions, bonding, and more. They offer a 24 hour emergency service for patients to answer questions and address any dental emergencies including severe pain and discomfort. All of these services are performed buy talented, skilled, experienced dentists that take their time to get to know each patient and utilize state-of-the-art equipment and modern techniques at affordable prices.
Office hours:
Monday 9 am to 7 pm
Tuesday 9 am to 5 pm
Wednesday 9 am to 7 pm
Thursday 8:30 am to 5 pm
Friday 9 am to 3 pm
Saturday 8 am to 1 pm every other saturday
Sunday – Closed
---
Be Ready For Your Emergency Dental Woonsocket Visit
While experiencing a dental emergency, you may become frantic, rush , and forget things. It is important to create a checklist and have everything you need ready when you get to the emergency dental care office. You will need to bring a photo identification with you that is valid and not expired to verify your identity, If you have dental insurance, bring your current dental insurance card with you so the emergency dental provider can properly submit claims to your insurance as well as charge you correctly for your copays, deductible or coinsurance. Lastly, bring a driver with you. Some procedures, such as emergency tooth extraction, may require dental anesthesia or sedation. you will be unable to drive after receiving these services.
Choosing The Right Walk In Urgent Care Dentist in Woonsocket
In the midst of a painful dental emergency, you may not have the time to fully research the urgent care dentists in Woonsocket, RI. You can use the local dental society website for Woonsocket to perform background checks on walk in dentists. Even better, find an urgent care dentist ahead of time and have their number in your cell phone or on speed dial in case a dental emergency arises. This will allow you to fully research the walk in dentists in your area. You can speak to family and friends to hear their recommendation, read online reviews, perform background checks, speak to patients, as well as meet the walk in dentist prior to requiring emergency dental services.
Medically Fact-Checked & Written by Our Dental Editorial Team
You can read more about our editorial guidelines by clicking this link and learn more about the Emergency Dentists USA editorial team here.