Helping Worcester Residents Find IMMEDIATE Dental Services Everyday.
Get relief from chipped, cracked or lost tooth
Abscess, toothache, mouth pain
Emergency dental surgery
24 hour services - Includes weekends, nights and holidays

Emergency Dentist in Worcester, MA – Find a 24-Hour Dentist Now
Table of Contents
If you have any type of tooth pain, you may be ready to just throw in the towel and get rid of it. Not only is it not pleasant, but it is persistent and will remain until you have the proper dental procedure performed. Over-the-counter medications can only help for so long before your body gets used to them and the pain returns. It is important for you to seek out the dental care you need, when you need it, or else the pain may become worse or the condition spread to other teeth or areas within your mouth.
The pain you experience can be severe or it can be mild depending on the condition. Emergency dentists in Worcester are available to help you and provide you with the care you need. If you are in pain, take a moment to browse through the list of emergency dentists in Worcester below to find one near you. All you have to do is call them and schedule an appointment to have your tooth looked at and treated.
Finding A 24 Hour Emergency Dentist in Worcester, MA
Back To Top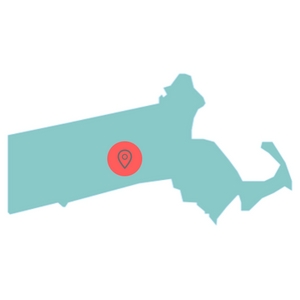 Finding a dentist to help you when you have a dental emergency can be difficult, especially when you start to find out that most of them are only open until 5:00 pm and they promptly close their doors. Not only that, they are only open throughout the week and closed on the weekends. This is not only inconvenient for you, but it also means that you must sit through the pain all weekend long or until you can get an appointment with your dentist.
Fortunately, there are alternatives for you to consider and those include walk-in clinics in Worcester. These clinics are typically open later than traditional offices and on the weekends. These offices do not require you to make an appointment for dental care either. If you are experiencing a mild dental problem, you can head right into their office and be seen. Many of these clinics accept insurance as well.
Lastly, you will find that there are a number of after hours' clinics in Worcester that are open until about 7:00 pm and on the weekends as well. These clinics are ideal for patients who have a mild to moderate dental problem and need to be seen quickly.
Emergency Dentist Listings in Worcester, MA
If you have tooth pain, it may be your only indication that there is a problem. The pain that you experience can range from mild to moderate or even severe. While you are in pain, the only thing you can think about is the pain going away, but without the proper care, it won't. It can be taxing to try to sit at the computer and search for an emergency dentist when you can't even think past the pain. Fortunately, we have done the hard part of the search for you. Below, you will find a list of emergency dentists in Worcester. All you have to do is call one of them and make an appointment for yourself.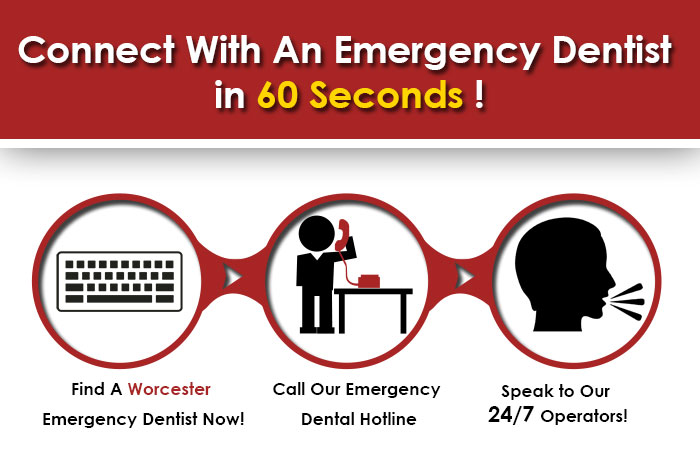 ---
Emergency Dentists USA Referral Service Worcester
Phone Number: 1 (855) 401-2701
Address: Referral Service to many Dental Offices in every corner of Worcester
DescriptionThe rocky New England coast and the metro area of Boston are amazing sites to see, but not if you are laid up with an aching tooth. Call our 24-7 emergency dental hotline when you encounter difficulty, and discover for yourself how useful of a tool it really is. You can get emergency dental help in Massachusetts fast.
---
Gentle Dental
Address: 225 Shrewsbury Street, Worcester, MA 01604
Telephone: 508-799-0002
Website: gentledental.com
Description:With a superb support staff and a leading team of dentists, this walk in dentist in Worcester, Ma is well prepared to handle your urgent oral health needs at a moment's notice.  This outfit has multiple dental offices throughout Massachusetts so if you are in need of  qualified dental emergency clinics Worcester, Ma then look no further than this dental group as they also service Jamaica Plain, Cambridge, South Boston, Nushua, West Roxbury, Methuen, Attleeboro and South Attleboro, Burlington, Chelmsford, Arlington, Wakefield, Quincy.  Just when we thought we had a handle on all of the locations we discovered they also had urgent dental care offices in Braintree, Ma, Brigton, Ma, Brookline, Ma, Beverely, Nashua  and a ER dental center in Natick.  Right now they are offering a $25 credit for new patients. 
The Worcester office also proudly serves patients coming from Shrewsbury, Boylston, Millbury, Auburn, Holden, Leicester, Grafton, Paxton, and Rutland.  Essentially, wherever you are in the great state of Massachusetts, the Gentle Dental Group stands ready with its weekend dentist Worcester, Ma services as well as the many other dental locations throughout the state.  With a line up of some of the best dentists around including Dr. David Goldberg, Dr. Robert Filete, Dr. Kirill Dlimashov, Dr. Michael Slesnick, Dr Jhon Giraldo, and Dr Jonila all of them with the proper credentials (either DDS or DMD) you have a wide choice.  If you are plagued with a frightening toothache or other dentistry condition and must drive yourself to a dentist open on Saturday in Worcester, Ma, you will not be disappointed as their office hours are inclusive of Saturday appointments.  Even a Worcester dentist Sunday appointment is not out of the question, simply contact the nearest office to you and get set up for your personal appointment.
Monday 9am – 5pm
Tuesday 9am – 5pm
Wednesday 9am – 5pm
Thursday 9am – 5pm
Friday 9am – 5pm
Saturday Closed
Sunday Closed
---
Grace Family Dental
Address: 16 Park Ave. Worcester, MA 01605
Phone: 508-425-7180
Website: gracefamilydental.com
Description:  Another excellent choice you may wish to consider if confronted with an urgent ER dental issue in Worcester, Ma is the Grace Family Dental clinic.  With Saturday dental emergency Worcester appointments made available to patients, call or walk in to get that help you require. Serving central Massachusetts as well as the emergency dental Shrewsbury, Ma area patients, this may be just what you need for your personal dental care.
Monday 9am – 4pm
Tuesday 12pm – 6pm
Wednesday 9am – 5pm
Thursday Closed
Friday 9am – 5pm
Saturday 9am – 2pm
Sunday Closed
---
Arena Family Dental
Address: 1049 Main St, Worcester, MA 01603
Telephone: 888-574-7363
Website: family-dentistry-worcester.com
Description: Arena Family Dental is an ideal weekend dentist for those with emergencies. They offer hours from 9 A.M to 2 P.M. on Saturdays and are willing to work late into the day on weekdays. So, to say that Arena Family Dental goes above and beyond would be a major understatement. You will find that their prices are very affordable and offer seniors a discount. Arena also offers close to 20 different dental services. So, make sure you check them out!
Monday 10am – 5pm
Tuesday 10am – 5pm
Wednesday Closed
Thursday 10am – 6pm
Friday 10am – 5pm
Saturday 9am – 1pm
Sunday Closed
---
Friendly Dental of Worcester
Address: Unique Dental 1438 Grafton Street Worcester, MA 01604
Telephone: (508) 471-3311
Website: www.uniquedentalofworcester.com
Description: This excellent choice for a Worcester emergency dentist is headed up by the amazing Matthew Freely, a Tufts Dental School graduate. He has been here for 6 years practicing general and cosmetic dentistry, and is an expert in the use of soft tissue lazers. A talented musician, he enjoys playing guitar and is very interested in high level mathematics and physics. Everyone around will tell you that this practice uses compassion, care, and a high level of technology knowledge do get the job done efficiently and in a timely manner.
Monday 8am – 7pm
Tuesday 8am – 6pm
Wednesday 8am – 7pm
Thursday 8am – 5pm
Friday 9am – 7pm
Saturday 9am – 3pm
Sunday Closed
---
How To Prepare For Your Worcester, MA Emergency Dental Clinic Visit
Back To Top


If you need to visit an emergency dentist in Worcester, you can expect your visit to be similar to that of a visit to your general dentist. Not much is different at all. When you call into the office to make your appointment, you should inquire about the cost of service, what insurance plans are accepted, and whether or not they will accept your form of payment. Some dental offices do not accept cash and checks while others do. If you are unsure of the procedure you need to have performed, you may want to inquire about some general pricing estimates, so you know how much you may need to pay while there. Most all dental offices charge right before or immediately after the procedure.
If you have never been to this emergency dentist in Worcester before, you should arrive about 15 minutes earlier than your scheduled time to ensure you have enough time to fill out the new patient paperwork. This paperwork will ask you basic questions about your medical and dental history. Should you have any x-rays or your records, you should hand them to the office staff at this time.
If you are allergic to any medications, do inform the office staff and dentist, so proper arrangements for your care can be made. If you suffer from any type of dental anxiety, now would be a good time to mention it and go over your sedation options.
Quality of Urgent Care Dentists In Worcester, MA
Back To Top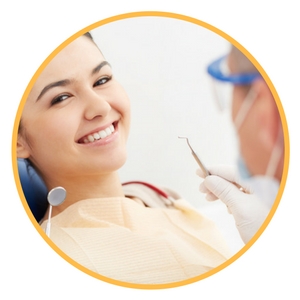 Worcester is in Massachusetts and is home to about 181,000 residents, which makes it the second largest city in the New England area right behind Boston. The city is known as the Heart of the Commonwealth and the symbol of the city is a heart. Many people believe the reason behind the heart is because of Valentine's Day and not because of the city's nickname. The area is well-known with tourists because it boasts beautiful Victorian architecture.
The local area was inhabited by Native Americans from the Nipmuc tribe. The first English settlers did not arrive in the area until 1673, after it was already inhabited. The first reading of the Declaration of Independence took place in 1776 and a star sits on the sidewalk at the spot where it took place.
The economy in Worcester is good and some of the top employers include UMass Memorial Health Care, Saint Vincent Hospital, City of Worcester, University of Massachusetts Medical School and Hanover Insurance.
UMass Memorial Medical Center is located in Worcester and is one of the biggest employers in the area. The hospital is home to 654 beds and more than 2,800 nurses and doctors combined. This is a teaching hospital and the facility sees more than 38,000 admissions and over 131,000 ER visits annually. The hospital is regionally ranked number seven in Massachusetts and is rated high performing in hip replacement, heart failure, knee replacement, COPD, and heart bypass surgery.
St. Vincent Hospital is a medium-sized hospital located in Worcester and is home to 283 beds on site. The hospital employs more than 800 nurses and doctors combined. The facility sees more than 68,400 ER patients and over 17,000 admissions per year. More than 15,000 inpatient and outpatient surgeries are performed on site annually as well. This hospital is rated high performing in hip replacement, COPD, and heart failure.
Health Alliance Hospital is located in Leominster, MA, which is about 30 minutes from Worcester, MA. This hospital is home to 103 beds on site and sees more than 70,000 patients in the ER annually. This hospital is accredited by CARF and is rated high performing in heart failure and COPD care.
If you are experiencing a dental emergency and you cannot get in touch with a Worcester emergency dentist, call 911 immediately or head to your nearest emergency room to receive the care you need.
Common 24 Hour Dental Emergencies
Back To Top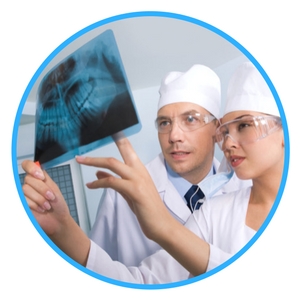 Tooth pain is one of the first identifiers that signal there may be a problem with one of your teeth or within your mouth. If you experience tooth pain regularly, you may be experiencing one of the many emergencies that can arise. While some emergencies do arise instantly and at the time, others will take longer to develop such as tooth decay.
No matter the type of emergency you have, you need to seek out the proper dental care in Worcester. Allowing the problem to persist will only make the condition worse.
Dental emergencies should be handled the moment you realize you have one. Tooth pain can be debilitating and cause you to miss out on many of your planned activities. Emergency dentists in Worcester are available to provide you with the dental care you need.
Reading any of the information provided to you on emergencydentistsusa.com is not a substitute for advice from a trained and licensed dental professional.
Abscess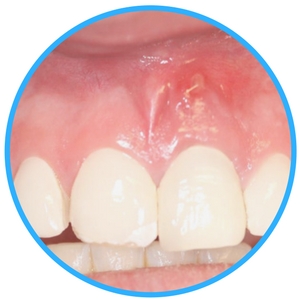 A dental abscess is an infection that occurs in the mouth and appears as a pimple-like bump on the gums in between teeth or near the root of the tooth. An abscess is considered to be a dental emergency and needs to be handled immediately. Proper treatment of the condition requires the abscess to be drained by a professional dental provider. You should never drain it on your own, as the infection may spread.
You can rinse your mouth out with a warm saltwater solution and take an over-the-counter pain reliever until you see your dentist.
If you discover a dental abscess, you should call a local Worcester emergency dentist immediately to receive care.
Soft Tissue Injuries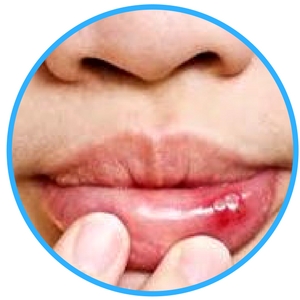 Soft tissue injuries are any type of injury that occurs to the tongue, lips, cheeks, or gums. These injuries are often cuts or lacerations and they can bleed heavily. The goal here is to stop the bleeding from occurring, so that the injury can be assessed to see if professional dental care is needed. To stop the bleeding, you should:
Rinse your mouth out with warm water and swish the water around a couple of times
Apply a piece of moist gauze to the location and apply pressure for up to 15 minutes
Apply a cold compress to the cheek of the injury site for up to 10 minutes to reduce swelling
If you cannot control the bleeding, contact a Worcester emergency dentist immediately.
Lost Filling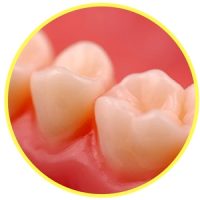 A lost filling can happen whenever the structure of the tooth is compromised or if a sticky substance pulls on the filling the wrong way. If you have lost your filling, you should attempt to recover it first. Then, you should place a piece of sugar-free gum into the hole to fill it temporarily until you can see the dentist. Should you not want to use gum, you can use an over-the-counter dental cement to fill in the hole as well.
If you have lost your filling, it is important for you to call a local emergency dentist in Worcester today to receive the care you need.
Objects Caught in Teeth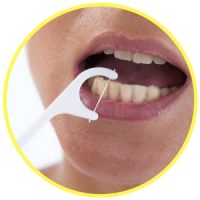 Objects can become stuck in your teeth at any time. The most common object is food particles, but a foreign body can become lodged in the teeth as well. When this happens, you should attempt to floss your teeth to dislodge the object. If flossing does not work, do not attempt to use a sharp object, as this can damage the tooth itself.
If you cannot get the object out from between your teeth or you notice that it has become lodged further in between your teeth, call your local emergency dentist in Worcester now to receive the proper dental care to remove the object.
Do You Need an Emergency Tooth Extraction?
Emergency tooth extractions sound scary, but they are a possibility when you head into your local Worcester emergency dentist's office. Tooth extractions are usually a last resort for all dentists and your dentist will likely determine if another alternative such as a filling or crown is better. If the tooth is unable to support itself or any of the available treatment options, an extraction will be recommended.
Some of the situations where an extraction may be recommended include:
Tooth decay that is down into the pulp
Gum disease or periodontitis
Severe trauma to the tooth itself
Infection or abscess
Crowded teeth or impacted teeth
Broken, fractured, or chipped teeth
If you are told you need to have an extraction performed, it is advised that you do it because waiting will only cause the problem to persist and get worse.
Recovery from an emergency tooth extraction is only about a day or two and below, you will find some helpful tips to aid in your recovery:
Take all medications prescribed to you
Eat soft foods until the extraction site is healed
Do not suck on a straw until the site is healed to avoid dry socket
Sleep with your head propped and limit physical activity for the first 24 hours
Follow all aftercare instructions provided to you
Emergency Room Versus Emergency Dentist


When you have severe tooth pain, the first thing you may think is that you have an emergency and should head to the emergency room. After all, they do treat emergencies. While this is true, it is not the best place for you because the ER is not equipped to handle dental problems. In fact, the physicians on staff are medical doctors and only handle medical procedures, diagnosis, and operations. They will only be able to look at the problem tooth and possibly prescribe you pain relievers to hold you over until you can see your dentist.
You would be better served at a Worcester emergency dental office. Here, they will be able to provide you with the care you need and the procedure required to eliminate the pain you feel. Emergency dentists have the tools and equipment on hand to ensure you are in good oral health.
Now, there are some cases where you should go to the emergency room and that is when you break your jaw, hit your head, or are involved in some type of traumatic accident.
FAQ
The wire on my braces broke, should I cut it the rest of the way off?
No. You do not want to cut the braces wire, as it can break off and fall into the back of your mouth or it may accidentally be ingested. You should place a piece of dental wax on the tip of the wire and call an emergency dentist in Worcester right away.

What is plaque and why is it bad?
Plaque is a sticky white substance that is formed when bacteria in your mouth mix with sugars and carbohydrates. The reason plaque is bad is because it irritates the gums and it builds up and eats away at the enamel on your teeth. Plaque leads to both gum disease and tooth decay.

Are electric toothbrushes better than manual brushes?
No. Both electric and manual toothbrushes work the same. The key is that you must know how to brush your teeth properly. The toothbrush is just there to aid you in the process.
My child's baby teeth have cavities. Why should they be filled if they're just going to fall out in a few years?
Your child's baby teeth will fall out, yes, but no one knows when. While we have an idea, there is no telling and a cavity that is allowed to persist that long will become painful and may even grow considerably in size. This means that your child will be in pain and may even need a root canal in the future.
What are sealants and why are they done?
Sealants are a thin coating that is painted onto the biting and chewing surface of the tooth. The coating will protect all of the grooves on the tooth to prevent tooth decay.
24 Hour Dentist Worcester, MA Options
The office of Friendly Dental of Worcester is a full-service family dental office that is proud to be able to provide beautiful, healthy smiles. Dr. Freely is compassionate and cares about each of his patients. The office is equipped with the best dental technology and Dr. Freely uses all of the latest dental techniques to ensure a wonderful and pain-free visit. If you have a dental emergency, this is the office you want to call. Specializing in all types of procedures, Friendly Dental of Worcester can help you.
If you have a dental emergency but you are unable to find a local dentist to help you, you should visit your local emergency room or call 911 immediately. While the ER is unable to perform any type of dental procedures on you, the doctors on staff will be able to look at your mouth or tooth in question to ensure the condition is not life threatening. They can also prescribe you with a pain reliever, should you be in an immense amount of pain.
Tooth pain can fluctuate from mild to very severe and you may not be able to live a normal like while you experience it. From having to call off work to missing out on social events, your life will not be the same. However, it does not have to be this way. In fact, with the proper care from a Worcester emergency dentist, you will be like new once again.
The Emergency Dentists USA portal is designed to be used for informational purposes only and should never be used to replace the advice of a medical professional. If you are experiencing tooth pain and cannot get in touch with an emergency dentist, you should call 911 immediately.
We do recommend that you look into the licenses and credentials of any new dentist that you plan to visit, emergency or not. You can start by looking at the Worcester or Massachusetts dental society. You can also check out the Massachusetts Health and Human Services site and the Massachusetts Verification of License Search.
Searching for an emergency dentist in Boston, Massachusetts?