Helping Thousands of People Each Year Find Dental Services
Emergency dental surgery, cavities, general dental care.
Find immediate help, no insurance required.
Get relief from chipped, cracked or lost teeth, abscesses or toothaches.
Worcester, MA Emergency Dental Offices
We specialize in Worcester Emergency Dentistry:
Click to go to list of Dentists
Table of Contents
The dental pain you experience can be severe or it can be mild depending on the condition. Emergency dentists in Worcester are available to help provide you with the care you need. If you are in pain, take a moment to browse through the list of emergency dentists in Worcester below to find one near you. All you have to do is call them and schedule an appointment to have your tooth looked at and treated.
I called Emergency Dentists USA and was connected with the emergency clinic Grace Family Dental. They were able to see me the next day to take care of my loose crown!
Finding A 24 Hour Emergency Dentist in Worcester, MA
Back To Top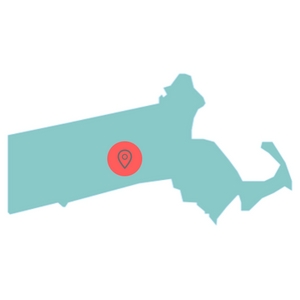 Finding a dentist to help you when you have a dental emergency can be difficult, especially when you find out that most of them are only open until 5:00 pm. Fortunately, there are alternatives for you to consider and those include walk-in or after hours clinics in Worcester. These clinics are typically open later than traditional offices and on the weekends. These offices do not require you to make an appointment for dental care either.
Unique Dental of Worcester and Gentle Dental are great examples as they are open after hours most days of the week and even have Saturday dentist hours as well.
"As a new patient, there's more paperwork than ever these days. Give yourself that extra time to provide complete and accurate information when you arrive at the clinic."
Emergency Dentist Listings in Worcester, MA
It can be taxing to try to sit at the computer and search for an emergency dentist when you can't even think past the pain. Fortunately, we have done the hard part of the search for you. Below, you will find a list of emergency dentists in Worcester. All you have to do is call one of them and make an appointment.
---
Emergency Dentists USA Referral Service Worcester
Phone Number: 1 (855) 401-2701
Address: Referral Service to many Dental Offices in every corner of Worcester
Description: Call our 24-7 emergency dental hotline when you encounter dental difficulty, and discover for yourself how useful of a tool it really is. You can get emergency dental help in Massachusetts fast.
---
Unique Dental of Worcester
Telephone: (508) 753-5488
If Closed: Call 1 (855) 276-1128 and let our Operator help you find an emergency dentist.
Address: 1438 Grafton Street Worcester, MA 01604
Website: www.uniquedentalofworcester.com
Description: This excellent choice for a Worcester emergency dentist is headed up by the amazing Matthew Freely, a Tufts Dental School graduate. He has been here for 6 years practicing general and cosmetic dentistry and is an expert in the use of soft tissue lasers. Everyone around will tell you that this practice uses compassion, care, and a high level of technical knowledge to get the job done efficiently.
Monday: 9am – 7pm
Tuesday: 8am – 6pm
Wednesday: 9am – 7pm
Thursday: 8am – 6pm
Friday: 9am – 7pm
Saturday: 9am – 3pm
Sunday: Closed
---
Gentle Dental
Telephone: (508) 799-0002
If Closed: Call 1 (855) 276-1128 and let our Operator help you find an emergency dentist.
Address: 225 Shrewsbury Street, Worcester, MA 01604
Website: gentledental.com
Description: With a superb support staff and a leading team of dentists, this walk in dentist in Worcester, Ma is well prepared to handle your urgent oral health needs at a moment's notice.  This outfit has multiple dental offices throughout Massachusetts so if you are in need of qualified dental emergency clinics Worcester, Ma then look no further than this dental group. 
Monday: 9am – 8pm
Tuesday: 9am – 8pm
Wednesday: 9am – 8pm
Thursday: 9am – 8pm
Friday: 9am – 5pm
Saturday: 9am – 5pm
Sunday: Closed
---
Grace Family Dental
Phone: (508) 425-7180
Address: 898 Grafton ST Worcester, MA 01604
Website: gracefamilydental.com
Description: Another excellent choice you may wish to consider if confronted with an urgent ER dental issue is Grace Family Dental clinic.  With Saturday dental emergency Worcester appointments made available to patients, call or walk in to get that help you require. Serving central Massachusetts as well as the emergency dental Shrewsbury area patients, this may be just what you need for your personal dental care.
Monday: 9am – 4pm
Tuesday: 12pm – 6pm
Wednesday: 9am – 5pm
Thursday: Closed
Friday: 9am – 5pm
Saturday: 9am – 2pm
Sunday: Closed
---
Arena Family Dental
Telephone: (888) 574-7363
Address: 1049 Main St, Worcester, MA 01603
Website: family-dentistry-worcester.com
Description: Arena Family Dental is an ideal weekend dentist for those with emergencies. They offer hours from 9 A.M to 2 P.M. on Saturdays and are willing to work late into the day on weekdays. You will find that their prices are very affordable and offer seniors a discount. Arena also offers close to 20 different dental services. So, make sure you check them out!
Monday: 10am – 5pm
Tuesday: 10am – 5pm
Wednesday: Closed
Thursday: 10am – 6pm
Friday: 10am – 5pm
Saturday: 9am – 1pm
Sunday: Closed
---
How To Prepare For Your Worcester, MA Emergency Dental Visit
Back To Top

When you call into the office to make your emergency dental appointment, you should inquire about the cost of service, what insurance plans are accepted, and whether or not they will accept your form of payment. Some dental offices do not accept cash and checks while others do. If you are unsure of the procedure you need to have performed, you may want to inquire about some general pricing estimates, so you know how much you may need to pay while there.
If you have never been to this emergency dentist in Worcester before, you should arrive about 15 minutes earlier than your scheduled time to ensure you have enough time to fill out the new patient paperwork. This paperwork will ask you basic questions about your medical and dental history. Should you have any x-rays or your records, you should hand them to the office staff at this time.
If you are allergic to any medications, do inform the office staff and dentist, so proper arrangements for your care can be made. If you suffer from any type of dental anxiety, now would be a good time to mention it and go over your sedation options.
Common 24 Hour Dental Emergencies
Back To Top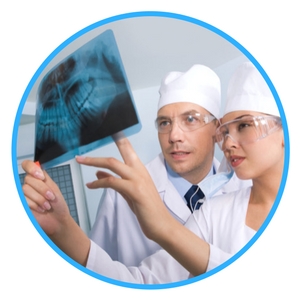 Tooth pain is one of the first identifiers that signal there may be a problem with one of your teeth or within your mouth. If you experience tooth pain regularly, you may be experiencing one of the many emergencies that can arise. While some emergencies do arise instantly and at the time, others will take longer to develop such as tooth decay.
No matter the type of emergency you have, you need to seek out the proper dental care in Worcester. Allowing the problem to persist will only make the condition worse.
Abscess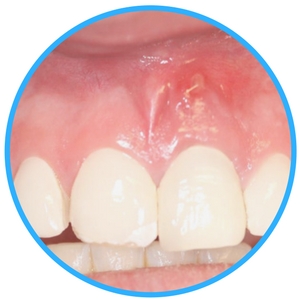 A dental abscess is an infection that occurs in the mouth and appears as a pimple-like bump on the gums in between teeth or near the root of the tooth. An abscess is considered to be a dental emergency and needs to be handled immediately. Proper treatment of the condition requires the abscess to be drained by a professional dental provider. You should never drain it on your own, as the infection may spread. You can rinse your mouth out with a warm saltwater solution and take an over-the-counter pain reliever until you see your dentist.
Soft Tissue Injuries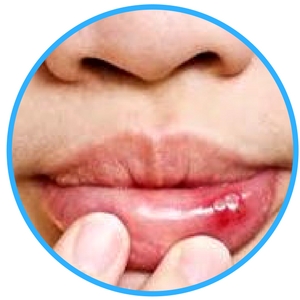 Soft tissue injuries are any type of injury that occurs to the tongue, lips, cheeks, or gums. These injuries are often cuts or lacerations and they can bleed heavily. The goal here is to stop the bleeding from occurring so that the injury can be assessed to see if professional dental care is needed. To stop the bleeding, you should:
-Rinse your mouth out with warm water and swish the water around a couple of times
-Apply a piece of moist gauze to the location and apply pressure for up to 15 minutes
-Apply a cold compress to the cheek of the injury site for up to 10 minutes to reduce swelling
-If you cannot control the bleeding, contact a Worcester emergency dentist immediately.
Lost Filling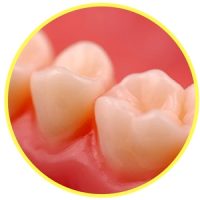 A lost filling can happen whenever the structure of the tooth is compromised or if a sticky substance pulls on the filling the wrong way. If you have lost your filling, you should attempt to recover it first. Then, you should place a piece of sugar-free gum into the hole to fill it temporarily until you can see the dentist. Should you not want to use gum, you can use an over-the-counter dental cement to fill in the hole as well.
Do You Need an Emergency Tooth Extraction?
Emergency tooth extractions sound scary, but they are a possibility when you head into your local Worcester emergency dentist's office. Tooth extractions are usually the last resort for all dentists. If the tooth is unable to support itself or any of the available treatment options, an extraction will be recommended.
Some of the situations where an extraction may be recommended include:
*Tooth decay that is down into the pulp
*Gum disease or periodontitis
*Severe trauma to the tooth itself
*Infection or abscess
*Crowded teeth or impacted teeth
*Broken, fractured, or chipped teeth
If you are told you need to have an extraction performed, it is advised that you do it because waiting will only cause the problem to persist and get worse.
Recovery from an emergency tooth extraction is only about a day or two and below, you will find some helpful tips to aid in your recovery:
*Take all medications prescribed to you
*Eat soft foods until the extraction site is healed
*Do not suck on a straw until the site is healed to avoid dry socket
*Sleep with your head propped and limit physical activity for the first 24 hours
*Follow all aftercare instructions provided to you
ER Versus Emergency Dentist

When you have severe tooth pain, the first thing you may think is that you have an emergency and should head to the emergency room. After all, they do treat emergencies.
While this is true, the emergency room is not the best place for you because they are not equipped to handle dental problems. In fact, the physicians on staff are medical doctors and only handle medical procedures, diagnosis, and operations. They will only be able to look at the problem tooth and possibly prescribe you pain relievers to hold you over until you can see your dentist.
You would be better served at a Worcester emergency dental office. Here, they will be able to provide you with the care you need and the procedure required to eliminate the pain you feel. Emergency dentists have the tools and equipment on hand to ensure you are in good oral health.
Now, there are some cases where you should go to the emergency room and that is when you break your jaw, hit your head, or are involved in some type of traumatic accident.
Worcester, MA Emergency Dental Options
Tooth pain can fluctuate from mild to very severe and you may not be able to live a normal like while you experience it. From having to call off work to missing out on social events, your life will not be the same. However, it does not have to be this way. In fact, with the proper care from a Worcester emergency dentist, you will be like new once again.
The Emergency Dentists USA portal is designed to be used for informational purposes only and should never be used to replace the advice of a medical professional. If you are experiencing tooth pain and cannot get in touch with an emergency dentist, you should call 911 immediately.
We do recommend that you look into the licenses and credentials of any new dentist that you plan to visit, emergency or not. You can start by looking at the Worcester or Massachusetts dental society. You can also check out the Massachusetts Health and Human Services site and the Massachusetts Verification of License Search.
Medically Fact-Checked & Written by Our Dental Editorial Team
You can read more about our editorial guidelines by clicking this link and learn more about the Emergency Dentists USA editorial team here.