Helping Thousands of People Each Year Find Dental Services
Emergency dental surgery, cavities, general dental care.
Find immediate help, no insurance required.
Get relief from chipped, cracked or lost teeth, abscesses or toothaches.
Emergency Dentist Albany NY
Emergencies always come at the worst time, and most of us are not planned for them. If we were they would probably not be considered a true emergency. If you chip your front tooth or any tooth for that matter, that would be considered an emergency especially if it causes your pain. The thought of just picking up the phone and dialing the dentist is a great idea, but you really need an emergency dentist in Albany, NY to help you get closer to dealing with your issue. If you believe it is an emergency no one will second guess you, let us help you get help sooner rather than later. We understand the pain your in and we want it resolved as much as you do.
Let Us Find A 24 Hour Dentist For Your Emergency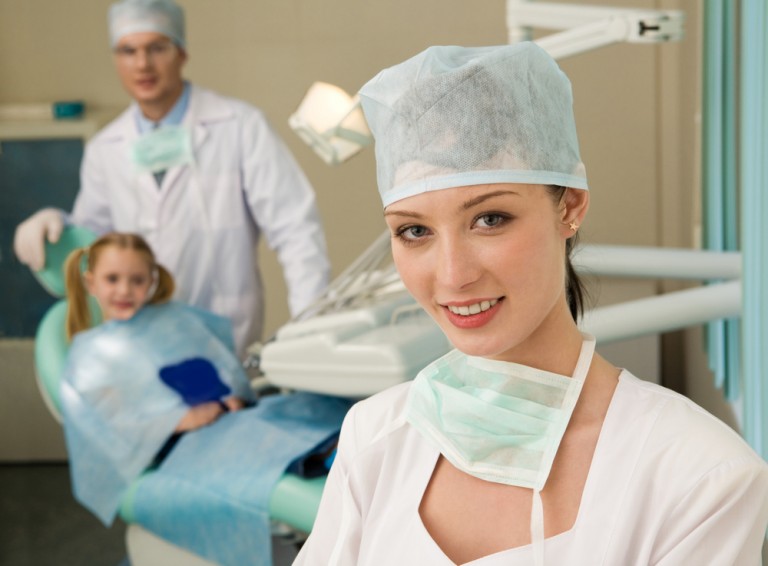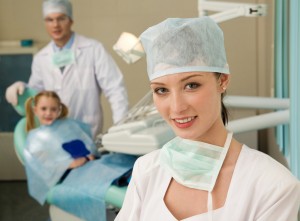 An emergency dental situation arises the first thing you consider is calling a dentist. Unfortunately, the problem is not a household issue that you can fix on your own and you need the help of a professional. It is your chipped tooth and it is painful. Instead of getting upset about it give us a chance to find a dentist who has 24 hour services and can fix your tooth. There is no doubt we will be able to find you just what you need. We have a team of people that do just that. When you are in pain, look for a 24 hour dentist in Albany, NY. It is the fastest way to feel like yourself again. Don't worry about putting us or them out as it is our job to help you get better fast.
---
Emergency Dentists USA Albany Referral Service
Phone Number: 1 (855) 401-2701
Address: Our Referral Service to Various Dental Offices across Albany
Doctors Multiple
Description Call our Albany referral service Emergency Dentists USA phone number and get connected to an emergency dentist in Albany, NY in seconds! We provide a service that will get you to the dentist that fastest and easiest way possible, you can call us 24 hours a day, 7 days a week and its 100% free!
---
Albany Dentist Experts
Address: 7 Barclay Street Albany, NY 12209
Website: www.albanydentistexperts.com
Phone Number: (518) 203-1558
Description:
Albany Dentist Experts have been proudly serving the greater Albany area for years, and are experts in a wide range of different dental services. Whether you, or, someone in your family is looking for professional care, the friendly and knowledgeable staff at Albany Dentist Experts will make sure that you are fully informed and comfortable with any procedure or service that you choose.
Office Hours:
Monday 9 am to 5 pm
Tuesday 9 am to 5 pm
Wednesday 9 am to 5 pm
Thursday 9 am to 5 pm
Friday 9 am to 9 pm
Saturday – Closed
Sunday – Closed
---
Rose Dental Associates
Dentist: Dr. Santoro, Dr. Lakshmi, Dr. Beer
Address: 5 Pine West Plaza 285 Washington Ave. Ext. Albany, NY 12205
Website: rosedentalassociates.com
Phone Number: (518) 456-7673
Description:
Rose Dental Associates is located in Albany, NY. They have a dedicated staff and offer a wide array of services to match all of your dental needs. They have been around since 1977 which speaks volumes about their stronghold within the community. It will be evident from the moment you walk in the door that they know what they are talking about. They don't just meet you with confidence, but with a warm welcoming smile. It is their goal to leave each and every patient with the ability to walk away and actually look forward to their next trip back.
Office hours:
Monday 9 am to 6 pm
Tuesday 8 am to 5 pm
Wednesday 8 am to 7 pm
Thursday 8 am to 7 pm
Friday 8 am to 1:15 pm
Saturday – Closed
Sunday – Closed
---
Aspen Dental
Dentist: Dr. Iancu, Dr. Arena, Dr. Fuertes, Dr, Pierre-Louis, and Dr. Fokshey
Address: 979 Central Avenue Albany, NY 12205
Website: www.aspendental.com/dentist/albany-ny-12205-3503
Phone Number: (518) 407-3824
Description:
The dentists at Aspen Dental are all about their patients and offer great emergency dental care . They have all graduated from prestigious school and are highly skilled in dentistry. Cost are given up front to each patient so that they know what to expect. Honesty is very important to Aspen Dental. They also work with your insurance to make sure you are not paying any more than you should. They are able to offer preventative dental procedures and also handle emergencies.
Office hours:
Monday 9 am to 6 pm
Tuesday 8 am to 6 pm
Wednesday 8 am to 6 pm
Thursday 8 am to 6 pm
Friday 8 am to 1 pm
Saturday – By appointment only
Sunday – Closed
---
Madison Dental
Address: 789 Madison Ave Albany, NY 12208
Website: madisondentalalbany.com/
Phone Number: (518) 463-0004
Description:
Madison Dental works with both adults and children over the age of three. They work with you to keep your smile fabulously white and healthy. In addition, to the regular care they also offer both cosmetic dentistry and more advanced services. They also pride themselves on being able to offer emergency care at a moment's notice. One of their specialties, however, is Invisalign, a great way to straighten teeth at any age. They are even able to do an emergency tooth extraction.
Office hours:
Monday 7:30 am to 5 pm
Tuesday 7:30 am to 5 pm
Wednesday 7:30 am to 5 pm
Thursday 7:30 am to 12 pm
Friday 7:30 am to 5 pm
Saturday – Closed
Sunday – Closed
---
Be Ready For Your Emergency Dental Albany Visit
Most likely you are not prepared for an emergency, but it is wise to slow down a tad before running out the door to an emergency dental Albany appointment. Make sure you take your insurance, some don't and that could lead to an expensive bill. Also, find out what methods of payments they take and bring them to an emergency dental clinic in Albany. Also if you are having an emergency procedure always have someone pick you up and drive you. It is dangerous for yourself as well as others to drive after most procedures where they use medication to put you out. You will, however, be glad when the tooth extraction is over.
Choosing The Right Walk In Urgent Care Dentist in Albany
Finding a dentist can be quite a hassle, but that is what we are here. We take the guess work out of it. If you are able to check out a few things about the dentist you will be able to make sure you are seeing a well-trained person. You can check in with the BBB or the dental boards should have credentials listed. It is also possible to do a background check. All you need for that is to go to the local dental society.
Next, you are ready to go to one of the walk-in dentist Albany or the urgent dental care which is great for any kind of dental emergency. Some even offer walk-in dental care which means there are no appointments necessary. Let us help you figure out which is best for you in the long run. We are experts at finding you a dentist you can trust.