Helping Atlanta Residents Find IMMEDIATE Dental Services Everyday.
Get relief from chipped, cracked or lost tooth
Abscess, toothache, mouth pain
Emergency dental surgery
24 hour services - Includes weekends, nights and holidays

Emergency Dentist in Atlanta, GA – Find A 24-Hour Dentist Now
We specialize in Atlanta Emergency Dentistry:
Click to go to list of Dentists.
Table of Contents
When an emergency strikes, will you be prepared to handle a dental situation in a timely and efficient manner? Most people are unaware that there are emergency dental clinics and offices in their city that provide after hours offices or even 24-hr services for those in a dental crisis.
We've made it easier for you to be prepared or find relevant information when you need it quickly with our list of qualified dentists who offer emergency services. Don't be left in a situation where you are unsure of where to seek treatment or considering postponing until regular office hours. Instead, seek out emergency care by calling our referral number to quickly receive a list of all available dentists in Atlanta, GA. Get one step closer to getting relief from pain or discomfort associated with a dental emergency. An after hours clinic or 24-hour dentist can provide you with quality treatment to get back to feeling like your old self again.
Finding A 24 Hour Emergency Dentist in Atlanta, GA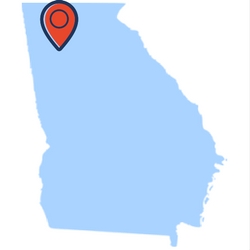 Known as "City Too Busy to Hate," Atlanta, Georgia is one of the friendliest cities you'll ever find. For those local and traveling, there are a variety of options to choose from when it comes to receiving emergency dental care.
With a couple different 24-hour emergency dentists in Atlanta, you don't have to worry about not having professional, quality care available in your time of need. 24-hour offices have availability 7 days a week up to 24 hours a day when necessary. Most offer call in emergency services, which allows you to call in and speak to a qualified dentist and schedule an immediate appointment.
Atlanta also offers many after hour clinics and dentist offices that have additional service availability after normal business hours. The benefit of after hour clinics is that they not only provide you with the ability to see a professional dentist during an emergency situation, but also allow you greater flexibility when it comes to scheduling a dental appointment.
If you find that you or your family member are in a situation where you may need emergency dental services, it's nice to know that there are many available options in Atlanta at your disposal.
Emergency Dentist Listings in Atlanta, GA
When you are in a situation that requires immediate dental treatment, it's always best to be prepared. Trying to figure out what options you have available to you in a time of stress and difficulty can make things even more complicated. We've taken the hassle out of determining where to go when you are in a dental crisis.
Below you will find a list of emergency dental services and after hours clinics located in Atlanta, Georgia. You can review the listings to find a qualified dentist and treatment center that is located close to you so that you are familiar with your available options for emergencies.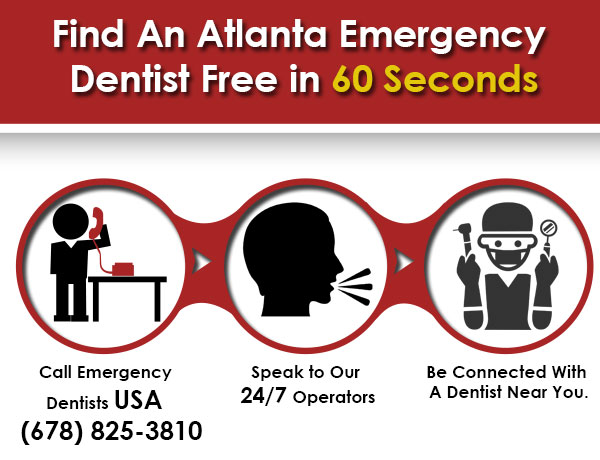 ---
Emergency Dentists USA Referral Service Atlanta
Phone Number:
1 (855) 401-2701
Address: Various Dental Offices across Atlanta
Doctors Multiple
Description
This is another emergency dental office in Atlanta directory, but it's specifically for the city. You will receive a list of emergency dentists that have 24/7 dental care in Atlanta depending on your area in the city. Usually, you'll receive the closest office first and then each afterward is a bit farther away. A great place to find emergency dental care with or without insurance. Easily find Georgia emergency dentists with our service.
---
Atlanta Dental Group PC
Phone678-954-2416
If Closed: Call 1 (855) 276-1128 and let our Operator help you find an emergency dentist.
Address: 1624 Piedmont Avenue NE, Atlanta, Georgia 30324
Website: www.atlantadentist.com
Doctors: Tracey Martin, BS, AA ,RDH
Description: This dental healthcare team is ready for you day or night. With dental professionals available day or night at their 24/7 dental care clinic in Atlanta, you receive all of the services you would expect from a regular dental office that has normal business hours. Feel free to use this dental office if you have children. They are kid-friendly and are committed to helping children understand the importance of good dental health.
Monday 8am-5:30pm
Tuesday 8am-5pm
Wednesday 8am-5:30pm
Thursday 8am-5pm
Friday 8am-4pm
Saturday 8am-4pm
---
Dr. JD Murray
Number: 404-348-8845
If Closed: Call 1 (855) 276-1128 and let our Operator help you find an emergency dentist.
Office: 3730 Carmia Dr, Ste 107. Atlanta, GA 30331
Doctors: Dr. JD Murray
Website: www.emergencydentistatlanta.net/
Description: Located in the heart of Atlanta on Carnia Drive, this is an excellent choice for an emergency dental location, as it is open two Saturdays a month. This practice understands completely that tooth and gum pain can really catch you off guard, and they will treat your emergency with a great amount of diligence and personal interest. This city is a large hub for business meetings and trade shows, and has one of the busiest airports in the world; knowing where to find first class emergency dentist service will put your mind at ease.
Monday 8:30am – 6:00pm
Tuesday 8:30am – 6:00pm
Wednesday 8:30am – 6:00pm
Thursday 8:30am – 6:00pm
Friday 8:30am – 6:00pm
Saturday 10:00am -2:00pm
---
Atlanta's Dentist
Number: 404-762-9615
Office: 2685 Metropolitan Parkway, Suite J1 Atlanta, GA 30315
Doctors: Dr. Juan E. Reid
Website: www.aapollodental.com/
Description: Atlanta's dentist works hard 7 days a week to provide you with the opportunity to have a weekend dentist appoint as well as after hours dental care on weeknights. They have excellent Sunday dentist hour every week but they change from week to week so we're not able to list them accurately here. You can also get in for a Saturday dentist appointment from 11am til 9pm! You can't go wrong by chosing Atlant's dentist as your emergency dentist specialist.
Mon – Sat: 11am – 9pm
Sun: Hours vary
(Emergencies & walk-ins accommodated daily)
---
Pure Dental Health
Number:678-666-3642
Office: 2285 Peachtree Rd NW, Suite 203, Atlanta, GA 30309
Doctors: Dr. Justin Scott
Website: www.puredentalhealth.com/
Description: Being open Monday to Friday from 7am til 7pm, Pure Dental Health is a great choice for an urgent care dentist in Atlanta. Their weeknight hours open til 7pm means any day of the week you can get in to see their walkin dentist specialist after work every night!
Hours: 7am-7pm Monday-Friday
---
Atlanta Dental Care
Number: 404-762-5441
Office: 171 Cleveland Avenue SW Atlanta, GA 30315
Doctors: Dr Allen
Website: www.atlantadentalcare.net/
Description: This Saturday dentist gives you from 9am til 1pm every Saturday to get in and see them. Atlanta Dental Care provides a fantastic service and has a very comfortable office. Their staff will treat you like your family! If you're struggling to find a weekend dentist in Atlanta, this is the place you should call.
Monday – Friday 9 am – 5 pm
Saturday 9 am – 1 pm
---
Modern Dental
Number: 404-589-0900
Office: 545 Edgewood Avenue Atlanda, GA 30312
Doctors: Dr. Eric Lawton
Website: www.moderndentalatlanta.com/
Description: Modern dental offers weeknight hours until 6pm every day except Friday. If you need to get to the dentist tonight after work please don't hesitate to call this dentist and setup an appointment. Their weekend hours are limited to only one Saturday a month so please call ahead and see if they're open this Saturday.
Monday 8am – 6pm
Tuesday 8am – 6pm
Wednesday 8am – 6pm
Thursday 8am – 6pm
Friday Selected Fridays
Saturday 1 Saturday per month
---
Buckhead Dental Group
Phone404.261.5388
Address: 3111 Piedmont Rd. NE Altanta, GA 30350
Website: www.buckheaddentalgroup.com
Doctors: Dr. Louis and Charles Freedman, Dr. Terrell Weitman, Dr. Ayesha Rahman
Description:
These dentists are commited to your dental health. Since Atlanta has so many people who are in need of emergency dental care, there are more than one dentists working throughout the day and night. You will find everyone is very friendly and you can receive dental care and esthetics. They offer all dental services including cosmetic, restorative and mouth reconstruction procedures. If you are seeking extensive dental care in Atlanta, call the beforehand. That way you can find out how much time you will need and when the best time is to come in that day or night.
---
Atlanta's emergency specialist: Tucker Dentist Office
Number: (770) 934-0770
Office: 4060 LaVista Road Tucker, GA 30084
Doctors:
Website: http://www.aatlantaemergencydentist.com/a-atlanta-emergency-dental.html
Description: The best asset of this Atlanta emergency dentist is that they are here for you seven days a week! One of the hardest things to find in this busy city, this clinic also participates in Care Credit, making it easier to finance the treatment you desperately need. The staff here will accept walk-ins, so when your abscess or otherwise aching tooth is getting worse and worse, you can find immediate comfort knowing the staff is welcoming you here. Root canals, extractions, and attention for severely aching teeth are a few of the services that you can obtain here at Tucker Dentistry.
Driving Directions
---
How To Prepare For Your Atlanta, Georgia Emergency Dental Clinic Visit

Visiting an emergency dentist in Atlanta, Georgia is similar to visiting your typical dentist office. If you make an appointment and are not a walk in visitor ensure you arrive at least 15 minutes prior to your scheduled appointment. This will allow you to fill out any necessary paperwork and speed up the process of your emergency treatment.
While we're not always expecting an emergency to arise, be sure you have a payment method in mind before your appointment on the off chance the emergency dentist in Atlanta does not take your form of insurance. Additionally, it's always a good idea when seeing a new dentist to have any necessary dental records with you so that they can catch up on your prior treatment. This can help them to learn more about what types of previous dental conditions and treatments you may have had and better provide them with a treatment plan for this current emergency
Don't forget to let the office staff know ahead of time if you have any medication allergies. You don't want to be surprised by an adverse affect to any pain medications or antibiotics. You will also want to let them know if you have anxiety in visiting the dentist. They can then make your appointment as comfortable for you as they possibly can.
Quality of Urgent Care Dentists In Atlanta, GA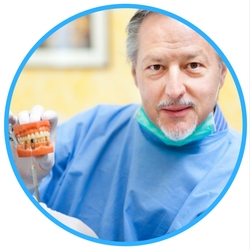 More commonly known as ATL by locals, Atlanta, Georgia is the capital city of the state of Georgia and considered to be one of the largest in the state. As the economic and cultural center of the Atlanta area, there are a variety of places to visit as well as a large selection of medical facilities to choose from, should you be faced with an emergency.
Atlanta, is one of the few number of U.S cities that have permanent companies in all major cultural performing arts, such as the ballet, orchestra, opera and theater. This is one of the main reasons that many talents and acts are attracted to Atlanta over other larger cities. In the performing arts district, residents and tourists alike can find the Woodruff Arts Center which is home to the Symphony Orchestra of Atlanta and the ALliance Theatre.
The city is known to host many Broadway acts at the Fox Theatre which is historic landmark as one of the highest grossing theatres. Atlanta is also home to a large number of art museums such as the High Museum of Art which is the leading museum in the south and one of the most visited ones around the world.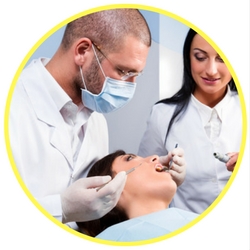 When it comes to medical treatment, you are definitely in great hands in Atlanta. The Emory University Hospital is one of the largest health systems in the state. They are nationally ranked in six different specialties and ranked regionally as high performing in 9 separate conditions and procedures. The hospital is one of the largest in the region with 550 beds. Last year alone they recorded over 24,000 admissions for inpatient and outpatient procedures.
Kennestone Hospital is another medical facility in the area. They are regionally ranked in seven different procedures and conditions. The hospital is a large hospital with 633 beds. They pride themselves that last year alone they treated over 119,000 patients.
Part of the Emory healthcare system, Emory St. Joseph's Hospital is a 250 bed hospital regionally ranked in nine different procedures and conditions. They are considered to be the number 2 hosptial in the city of Atlanta and in the state of Georgia. With over 14,000 admissions last year, the hospital is proud of their statistical data and prides themselves are treating patients and their conditions.
If you find yourself with a dental emergency after hours and you are unable to receive care through an emergency dentist in Atlanta, Georgia, the hospital may be the next best option for you. You definitely have a choice among many fine institutions and establishments.
Common 24 Hour Dental Emergencies
The advice listed on emergencydentistsusa.com is not to be used as a substitute for professional medical advice. Everyone's situation and condition is unique and may require the service of an emergency dentist. If you are experiencing any of the conditions listed below, it's important to seek treatment immediately.
Abscess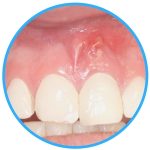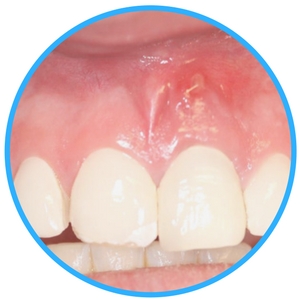 A dental abscess can be one of the worst pains that someone can experience. It is from an infection of the tooth or gums. When a dental infection in the mouth occurs it's important to have it promptly examined by a dentist. An infection in your mouth can spread to nearby tissue which can create potential complications throughout the body.
To help alleviate discomfort and pain associated with a dental abscess, you can try rinsing your mouth with a warm salt water solution. Using a mixture of ½ teaspoon of salt in 8 ounces of water, rinse your mouth out completely. This can help to provide you with temporary relief until you are able to see an Atlanta, Georgia emergency dentist.
Soft Tissue Injuries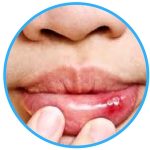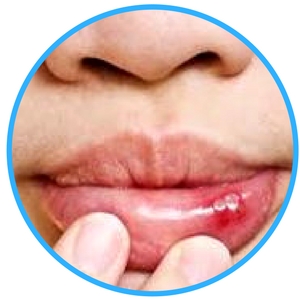 An injury to the soft tissues in your mouth include areas such as your gums, cheeks, lips, and tongue. These areas are especially sensitive and can bleed very easily when injured. If you experience severe bleeding during a soft tissue injury it's important to minimize and control the bleeding as soon as possible.
To do this you can rinse out your mouth using a mild salt water mix. If you notice that this does not help to slow down the bleeding, using a piece of gauze that is moistened or a wet tea bag can help as well. Be sure to apply pressure to the area and keep it held there for at least 15 seconds.
Controlling the bleeding is the first step with any soft tissue injury. The next step is to get in contact with an emergency dentist or walk in clinic in Atlanta, Georgia to be seen as soon as possible.
Loose or Lost Crown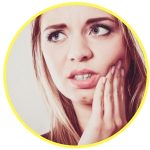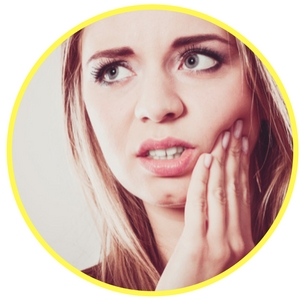 It's not uncommon to have a crown become loose or lost, sometimes it can easily happen when eating. When a crown comes off of the tooth, the affected region can become sensitive to any pressure or even the slightest temperature change.
Crowns typically start to become loose when the tooth below it is decaying. The decay in the tooth can cause it to become misshapen, which in turn can cause the crown to not fit as well. When you lose a crown, it's important to make an appointment immediately with an emergency dentist in Atlanta, Georgia. Until you are able to see the dentist, keep the crown in a cool location. This can help to preserve the crown in the event that the dentist is able to reinsert it in your mouth. When the crown is out of your mouth for a long period of time, your teeth can shift or can become susceptible to even further damage. This is why it's important to see the dentist as soon as possible.
Until you are able to see a dentist, you can alleviate pain associated with the lost crown by applying clove oil to the affected region. Try placing dental cement into the space where the crown once was to protect the exposed tooth. It's important to remember that you do not place any type of glue to try to reattach the crown, as this can further damage your tooth.
Chipped or Broken Tooth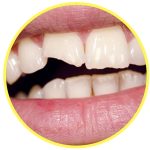 Your teeth are strong but that doesn't mean they are invincible to any cracks or breaks. Sometimes minor breaks or fractures can appear to be painless, but if it happens to extend down into the root of the tooth, this can cause intense pain. There are many different forms when it comes to cracks or fractures in a tooth.
Typically, the most common cracks or fractures are caused by biting and grinding of teeth. When you fracture or crack your tooth there is no other method of healing it other than seeing an emergency dentist in Atlanta, Georgia as soon as possible.
Until you are able to get seen by a dentist, you can rinse off the tooth with lukewarm water, place gauze on the affected region, then place a cool damp cloth on your cheek to reduce the pain and swelling. Try using an over the counter or topical pain reliever to alleviate any pain associated with the tooth.
Do You Need an Emergency Tooth Extraction?
A tooth extraction becomes a necessary procedure due to many different reasons. One of the most common reasons is an impacted tooth in the mouth. This happens when your tooth stops growing in a normal pattern and starts to become swollen and painful.
Wisdom teeth often times take on an unusual growing pattern and require extractions for proper removal. The only way to end any pain and swelling associated with them is to remove them. Sometimes your mouth can become too crowded, because of this additional room in your mouth may be required.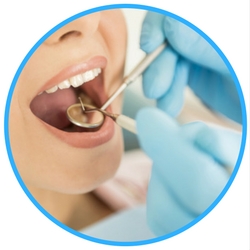 Removing additional teeth can help to ensure proper alignment. If you suffer from tooth decay, there are times when recovery of the tooth is not possible. This means that an extraction or multiple extractions may be the only option available.
Extractions may be necessary immediately to help reduce your chances of developing an infection, or having an infection spread. An emergency dentist has the experience necessary to help relieve any pain and discomfort associated with a tooth that needs to be removed.
Some tooth extractions can be completed by using only numbing cream on your teeth and gums. However, sometimes it may be necessary to be sedated with nitrous oxide to help aid with the discomfort and pain that comes along with having a tooth extracted.
Prior to having a tooth extracted, you will want to avoid eating or drinking anything in the hours leading up to the surgery. It's also important to have someone available that can drive you home once it is completed. Placing ice packs on the affected region can help to alleviate pain and swelling after the extraction is completed.
Swelling and pain are a normal part of the healing process. This should start to ease up within a few days to weeks after the initial extraction. The healing process is a delicate one and can take some time to fully finish. Expect up to 6 months for the full healing process and restructuring of the bone to be completed.
Emergency Room Versus Emergency Dentist

When you encounter a dental emergency, it's important to understand the type of treatment option that may be best for you. Dental emergencies should be handled quickly to ensure you avoid infection, loss of your teeth, or even something more serious.
Any emergency that involves your face may actually require the services of an emergency room. Conditions involving fractures, dental abscesses, or soft tissue injuries often times require treatment options that an emergency room is best equipped to handle. Those that suffer from chronic illnesses or other immune system conditions using an emergency room may be the best choice for you.
Before making a trip straight to the emergency room, it's important to know when to go and when to go somewhere else. While emergency rooms are equipped to handle many types of emergencies, sometimes dental emergencies often times should be handled at a dentist's office. Dentists understand the mouth and its anatomy much better than doctors that work in an emergency room because they specialize in it. Therefore, it's better for an Atlanta emergency dentist to handle most dental emergencies.
FAQ
What should I do if I can't get ahold of my normal dentist after hours and I have an emergency?
When a dental emergency arises and you are unable to get ahold of your normal dentist, it might be best to first try to contact our referral service to find local dentists in Atlanta, Georgia that can help you immediately.
I have severe mouth pain, do I need to see an emergency dentist or should I wait?
Mouth pain can be associated with a few different things. It is almost virtually impossible to know if it is something more common that doesn't require immediate treatment or something more serious that should be seen for immediately. Because of this, it's always best to err on the side of caution and contact an emergency dentist in Atlanta, Georgia to have them look over what could be causing your mouth pain.
Are electric toothbrushes better than manual brushes?
While both types of brushes get the job done, electric toothbrushes can get to those hard to reach places that manual brushes cannot. They are great for everyone of all ages, but especially for younger children that are just learning to brush their teeth properly.
What is a root canal?
A root canal is a type of treatment that repairs a severely damaged or infected tooth at the pulp. The process of a root canal involves removing the damaged area of the tooth. This process is done by cleaning, than disinfecting, and finally filling and sealing off the tooth. The most common causes of damage to the pulp of the tooth is due to a crack, cavity or repeated trauma to the tooth.
What is in amalgam (silver) fillings, and are they safe?
Amalgam is one of the more common types of materials that dentists use to fill cavities. Many concerns have been raised over the years about the safety factor of amalgam because of the amount of mercury content in it. Studies have proven that the total amount of mercury in fillings is not enough to cause any harm to you. If you are still concerned with using amalgam for your fillings, you can speak with the dentist to see if there are any other materials they would recommend.
24 Hour Dentist Atlanta Options
One emergency option in Atlanta, Georgia is Atlanta Dental Group PC. Dental professionals are still available 24/7 day or night when you are in need. This dental clinic is wonderful with all ages including children.
Atlanta's Dentists with Dr. Juan Reid works 7 days a week to help provide you with excellent emergency care even on the weekend. Evening hours are available until 9pm most nights for those who work during the day and require flexibility in .their schedule.
Pure Dental Health with Dr. Justin Scott is one of Atlanta's premier dentists that are open 12 hours each day from 7am until 7pm. Later walk in hours during the weeknight provide you with the ability to schedule an appointment for a more convenient time.
Modern Dental offers those in the Atlanta area with hours during the weeknight until 6pm. For those that work earlier in the day and need to make an emergency appointment, later evening hours help make this happen.
This Emergency Dentists USA portal is a website for information only, and should be not used to replace the actual advice of a medical professional. If a patient is having an emergency and cannot reach a dentist, call 911 to assure immediate response and safety.
When it comes to ensuring your smile stays healthy and bright, you should always try to be prepared for anything. This includes an emergency. Waiting until your dentist's office to open is not always a good choice for many different dental emergencies. Postponing necessary treatment can end up leading to additional damage and pain in the future.
Using an emergency dentist may be the best option for certain situations. Remember that it's important to check with your local dental society and quickly find out any information you can about a potential new dentist.
Emergency Dentists USA is only an informational website. It should not take the replace any medical advice from a professional. If you are experiencing an emergency and are unable to reach a dentist, make sure you call 911 to get an immediate assistance.