Helping Aurora Residents Find IMMEDIATE Dental Services Everyday.
Get relief from chipped, cracked or lost tooth
Abscess, toothache, mouth pain
Emergency dental surgery
24 hour services - Includes weekends, nights and holidays

Emergency Dentist in Aurora, Colorado – Find A 24-Hour Dentist Now
Table of Contents
Tooth pain can be very painful and it may leave you grabbing at your cheeks wondering what could have gone wrong for you to experience this much pain. Unfortunately, the pain will not stop until you receive the proper care for it. Yes, you can take over-the-counter pain relievers, but they will eventually fade and your body will become used to them. The only way to stop the pain is to have the correct procedure performed to fix the issue.
Before you start to worry, take a deep breath and check out the list of Aurora 24-hour emergency dentists below. You will find many options available to you and these emergency dentists in Aurora are ready to help you and eliminate the pain you feel. You can receive care around the clock so you do not have to sit and suffer in silence.
Don't simply try to live with dental pain and get the care you need from one of the many Aurora emergency dentists.
Finding a 24-Hour Emergency Dentist in Aurora, CO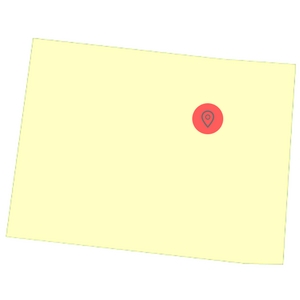 When you start to look for emergency dental options in Aurora, you will find that many of the dental offices are only open Monday through Friday and they close at 5:00 pm. This is not convenient for anyone who works during those hours and you may have to fight through the pain over the weekend or until you can get into the office. This is no way to live and you should be able to receive the care you need, when you need it.
There are many options for emergency dentists in Aurora and this means that you will be able to receive the care you need when you need it. Emergency dentists are prepared to handle any issues that may arise with your mouth and they can provide you with the procedures needed to alleviate the pain.
Aurora 24-hour emergency dental clinics work to see patients who are in need of urgent care right then and there. These offices will see you around the clock. Whether you have a broken tooth or need an urgent root canal, it can be done here.
In addition to 24-hour emergency offices, you will find that Aurora also offers after hour dentists whose offices are open until about 8:00 pm and walk-in clinics that do not require an appointment to be seen.
Emergency Dentist Listings in Aurora, CO
Tooth pain is not something to mess around with and it can yank the carpet out right from under your feet when you least expect it. You may have even shed a tear or two because of how bad the pain was. Once tooth pain has started, it can be very difficult to get rid of and it will never be completely gone until you have the proper procedure performed. Fortunately, we have created a list of emergency dentists in Aurora for you to view. All you need to do is take a moment and choose which one you want to call and schedule an appointment with.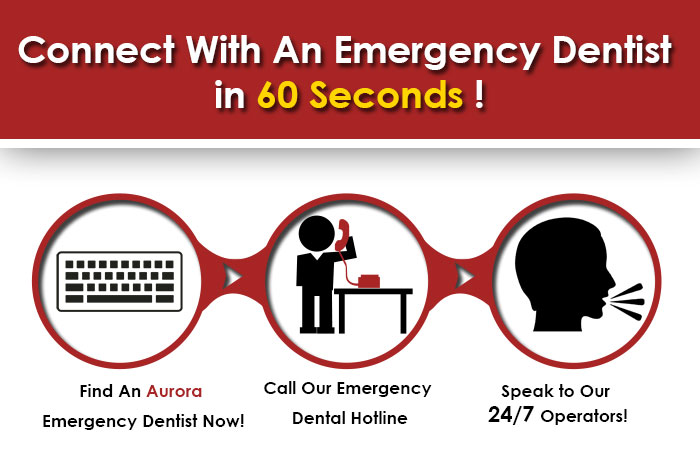 ---
Emergency Dentists USA Referral Service Aurora
Phone Number: 1 (855) 401-2701
Address: Referral Service to tens of Dental Offices within the range of Aurora
DescriptionJust southeast of Denver, this city is where many stay traveling through one of the busiest airports in the nation, and where they connect by lite rail to downtown. If you are staying here on business or to see the mountains, don't let extreme dental pain halt you in your tracks, and get in touch with our referral service immediately when you start to have pain. Find Colorado 24 hour dentists today.
---
Associates in Family Dentistry
Number: 720-506-4410
If Closed: Call 1 (855) 276-1128 and let our Operator help you find an emergency dentist.
Office: 15425 East Iliff Avenue Aurora, CO 80013
Doctors: Dr. Timothy Biel
Website: http://auroradentistry1.reachlocal.net/
Description: This emergency dentist in Aurora, CO can handle your urgent dental problem if you need immediate assistance. Finding an emergency dentist open on Sunday or Saturday in Aurora can be a challenge, but this local clinic offers quality dental care weekdays, and weekends, on Saturday. As a family dental office serving the Aurora area for over twenty years, they describe themselves as private practice whose aim is to continually please their patients. They also emphasize the are more than willing to take on emergency dentist cases that arise and extend their hours into the evenings and flex their schedule as may be needed.
Hours of Operation:
Monday-Wednesday: 7:00am-8:00pm
Thursday: 7:00am-5:00pm
Friday: 8:00am-4:00pm
Saturday: 8:00am-3:00pm
---
Valley Modern Dentists
Number: 303-617-4488
If Closed: Call 1 (855) 276-1128 and let our Operator help you find an emergency dentist.
Office: 16900 E Quincy Ave, Aurora, CO 80015
Doctors: Dr. O'Neill
Website: http://www.valleymoderndentists.com/
Description: Driving to a 24-hour dentist in Aurora, CO can be a challenging task unless you have a game plan. This facility will work with your schedule if you have critical dental case. These emergency dentists will extend their normal office hours to address an evening emergency and providing you with quality care to diagnose and eradicate the pain you may be suffering is their first order of business. Their focus is also on delivering modern dentistry services to their patients which includes digital x-rays, intraoral photos, and CEREC CAD/CAM restorations. This allows them to be more cost efficient and time efficient.
Hours of Operation:
Monday-Tuesday: 10:00am-7:00pm
Wednesday: 9:00am-6:00pm
Thursday-Friday: 7:00am-4:00pm
---
Associates In Family Dentistry
Number: 303-755-5768
Office: 15425 E Iliff Ave, Aurora, CO 80013
Doctors: Dr. Timothy Biel
Website: http://auroradentistry.com/
Description: The associates in family dentistry office is open until 8pm on Mondays and Wendesdays, making them a great walkin dentist option on those weeknights. You can also find the dentist available for Saturday dentist appointments from 8am to 3pm on Saturdays. The only thing missing here are Sunday dentist appointments!
Hours of Operation:
Monday-Wednesday: 7:00am-8:00pm
Thursday: 7:00am-5:00pm
Friday: 8:00am-4:00pm
Saturday: 8:00am-3:00pm
---
Aurora Modern Dentistry
Number: 303-366-5100
Office: 10650 East Garden Drive #106, Aurora, CO 80012
Doctors: Dr. McCann
Website: http://www.auroramoderndentistry.com/?sc_cid=googlelocal
Description: If you're in need of an emergency dentist on Saturdays you can find the Aurora Modern Dentistry office open from 830am til 3pm. You can also count on them for an urgent care dentist appointment on weeknights from Monday to Thursday, until 7pm. This makes them overall an excellent option for emergency dental service in Aurora CO.
Hours of Operation:
Mon-Thurs: 8:00am-7:00pm
Fri: 8:00am-4:00pm
Sat: 8:30am-3:00pm
---
Dr. Joshua Zenon, DDS
Number: 303-307-8282
Office: 3471 Salida St #60, Aurora, CO 80011
Doctors: Dr. Joshua Zenon
Website: https://joshuazenondds.com/
Description: Aurora CO has a strong selection of emergency dentist offices as you can see by the many listings we have with hours on Saturdays as well as late on weeknights. This is great for you! As a patient you have many emergency dental clinics to choose from including this one. You can find an after hours dentist appointment with them Monday and Tuesday until 7pm or Saturdays 8 to noon!
Hours of Operation:
Mon-Tue: 10:00am-7:00pm
Thurs: 8:00am-5:00pm
Fri: 9:00am-4:00pm
Sat: 8:00am-12:00pm
---
Windsor Dental Care
Number: 720-213-0004
Office: 1155 S Havana St #43, Aurora, CO 80012
Doctors: Dr. Saffa F. Alani
Website: https://www.dentalworks.com/practice/367/Aurora-CO-80012-Windsor-Dental-Care
Description: The Windsor Dental care center is a solid choice as well. They have hours on Monday until 7pm as well as on Wednesday til 7pm. If you're suffering from a lost tooth, lost filling, chipped tooth or whatever dental emergency don't hesitate to show up as a walkin dentist appointment at this after hours dental clinic.
Hours of Operation:
Monday: 9:00am-7:00pm
Tuesday-Thursday: 7:00am-4:00pm
Wednesday: 10:00am-7:00pm
---
University of Colorado school of Dental Medicine
Address:13065 E. 17th Avenue | Aurora, CO 80045
Phone Number:303-724-6900
Website:http://www.ucdenver.edu/academics/colleges/dentalmedicine/Pages/DentalMedicine.aspx
Description: Known to be an excellent anchor in the Denver medical community for decades, this is where you can obtain emergency dental service from an aspiring 3rd or fourth-year student, who will be using their skill and talents to give you the best care possible. This is an entity that has long been recognized for a very high quality of care, and a place that you can come in confidence if you think you have a severe dental emergency. If you have a skiing or hiking trip planned and feel that tell-tale aching of an infected tooth, don't put off a visit to the Dental College; your future health depends on it!
Driving Direction
---
How To Prepare For Your Aurora, CO Emergency Dental Clinic Visit
When you call your local Aurora emergency dentist, you will schedule an appointment to be seen immediately. The entire process is like that of visiting your local general dentist, expect you may be receiving dental care in the middle of the night.
The first step you should take is to inquire about the price of services. It would not be wise to seek out dental care if you do not know the cost, as you may not be able to afford it, and emergency dentists in Aurora typically collect payment immediately before or after the procedure is performed. If you have dental insurance, you should let the office know so that they can properly bill you for the services rendered.
If you have never been to the emergency dentist's office before, you will need to fill out paperwork that will ask you about your dental and medical history. If you have been to their office before, you will only need to update your contact information on file.
If you have any allergies, you should alert the staff immediately, so that they can accommodate your needs. Lastly, be sure to discuss any dental sedation options, especially if you suffer from dental anxiety.
Quality of Urgent Care Dentists in Aurora, CO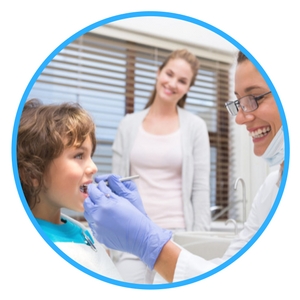 Aurora is a large city in Colorado and is home to more than 325,000 residents. This city is part of the entire Denver-Aurora-Lakewood, CO metropolitan area, which has a total population of over 2.6 million. Aurora was first founded in the 1880s and was originally named Fletcher, after Donald Fletcher. Since 1918, there has always been a large military presence in the city from different military hospitals to bases, and similar. Inside of the city, you will find many different neighborhoods and districts that are divided up individually, but they all make up Aurora.
The city has 17 major public and private sector employers who employ many of the residents in the city. Some of those employers include the University of Colorado Hospital and the Children's Hospital. The city is filled with over 100 different parks and over 6,000 acres of natural areas. In addition, there are many activities, festivals, and events to attend.
With a large city like Aurora, it is important that there is quality medical and dental care available when it is needed.
The University of Colorado Hospital is one of the largest employers in the area and it is a large-sized general medical and surgical hospital that has 648 beds on site, as well as, 1,246 doctors and 1,852 nurses. This facility has scored above average in patient safety and has demonstrated that there is a commitment to ensure medical mistakes are not made and that patient care is priority. There is a trauma unit on site for severe medical emergencies.
The University of Colorado Hospital sees over 67,000 emergency room visits and over 26,000 admissions yearly. Over 15,000 inpatient and outpatient surgeries are performed yearly in this center as well. This hospital is regionally ranked number one in Colorado and number one in Denver. It is nationally ranked in 10 adult specialties and rated high-performing in nine adult conditions and procedures.
Medical Center of Aurora is a medium general medical and surgical hospital that does have a trauma center on site and is home to 340 beds, 615 doctors, and 490 nurses. The hospital receives a total of 14,500 admissions per year and has been rated high-performing in three adult conditions and procedures.
If you are experiencing any type of dental emergency and you cannot get ahold of an Aurora emergency dentist, you should call 911 immediately or head to your local emergency room to receive temporary care.
Common 24-Hour Dental Emergencies
Are you experiencing tooth pain? Are you ready for it to just stop? If so, it is time for you to look for emergency dental care in Aurora. There are several dental emergencies that can develop in your mouth and some take time to form and others can arise quickly without warning. No matter the type of dental emergency you experience, you need to receive care for it. A delay in care can lead to serious complications.
Dental emergencies need to be looked at by a trained emergency dentist and handled quickly to ensure that the tooth decay or infection remains localized and does not spread. Emergency dentists in Aurora are ready to evaluate your dental emergency and help you receive the relief you need.
Reading any of the advice provided to you on emergencydentistsusa.com is not a proper substitute for medical care and should not be used to replace professional medical advice. The information on this site is designed to provide you with information only. If you have a dental emergency, call your local Aurora emergency dentist now.
Lost Filling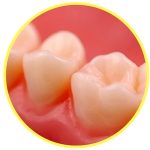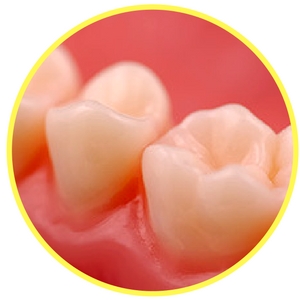 Fillings can fall out from their location at any time, especially if the tooth is damaged further or if you eat a sticky substance and it pulls it out. If you have lost your filling, you should place a piece of sugar free gum into the hole. You want to make sure the gum is sugar free or it will cause more pain than you expect. If you do not want to use gum, you can choose a quality dental cement to place inside. You can pick up dental cement at your local drug store.
If you have lost a filling, it is important to seek out Aurora urgent dental care.
Loose or Lost Crown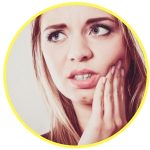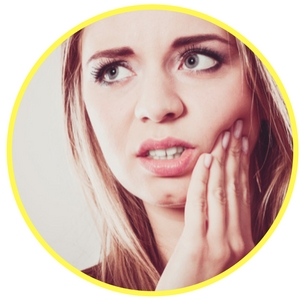 If you have lost your dental crown, try your best to recover it, as it will come in handy as you wait for dental care. Crowns can fall out, especially when they are knocked or have endured trauma. If your crown did fall out and you have it in hand, you should try to apply a dental cement to it and place it back into your mouth. If you cannot get it to go back on top of the tooth, avoid forcing it, as this may cause more damage to the gums or tooth itself. If you are experiencing pain, you can apply clove oil directly to the tooth.
If you have lost your dental crown, you should call your local Aurora emergency dentist to receive immediate care.
Emergency Toothache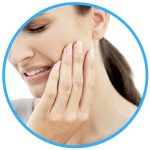 An emergency toothache can be caused for many reasons. The two most common reasons include food stuck in the tooth and dental decay. If you think that you have food caught in your teeth, you should floss and try to remove it. If the object is large or you cannot use floss to get to it, you should avoid using any type of other objects on it. The next step is to rinse your mouth out with warm saltwater and then take an over-the-counter pain reliever to alleviate any pain you feel.
An emergency toothache should be looked at by a qualified emergency dentist in Aurora as soon as possible.
Chipped or Broken Tooth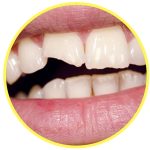 If you have broken your tooth, the first thing you want to do is save any of the pieces that broke off. You can rinse your mouth out with lukewarm water and then apply a piece of moist gauze to the site of the break if there is any bleeding. Once the bleeding has stopped, you can apply a cold compress to the exterior of your cheek where the pain is. It is important that you do not touch or try to wiggle the tooth, as this will lead to further problems.
If you have a broken tooth, you should call a local Aurora emergency dentist immediately.
Do You Need an Emergency Tooth Extraction?
Emergency tooth extractions are one of the options that may be presented to you when you visit an Aurora emergency dentist. This is because the structure of the tooth has been compromised or there is not enough tooth to perform another procedure. Not all dental emergencies will require an extraction and you may be able to avoid one with a dental crown or filling. If the tooth is not able to receive a crown or filling, your tooth will receive an extraction recommendation. Emergency dentists in Aurora usually extract teeth if you have:
Serious infections
Periodontitis
Severe dental decay
Trauma to the gums or tooth
Broken or fractured teeth
Impacted tooth
Most patients only need a day or two to recover from the extraction procedure and then they can go back to their normal activities. Some patients do not even need any down time. It is important that you follow all aftercare instructions provided to you by your emergency dentist in Aurora. In addition to those care tips, here are some additional ones to alleviate discomfort you may feel:
Eat soft foods until the site is healed and is no longer painful
Keep your head propped up when you lie down
Use cold compresses to minimize swelling
If bleeding occurs, use a moist piece of gauze and apply pressure by biting down on it
Emergency Room Versus Emergency Dentist

In recent years, patients have started to head to the emergency room to receive dental care. While this may seem like the best route to take, it is not and it can lead to you not receiving the care you need. Emergency rooms are prepared to handle medical emergencies and not dental emergencies. This means that they can only look over your mouth and prescribe medication to you. They are unable to handle the cause of the pain, which can delay your care. You should always visit the emergency room when you have suffered trauma or you have hit your head, whether it is a dental emergency or not.
You would be better served by an Aurora emergency dentist if you're encountering only a dental emergency. This is because emergency dentists are prepared to provide you with the care you need and they have the tools and equipment to perform emergency procedures when you visit their office.
FAQ<
What should I do if my tooth gets knocked out?
If your tooth is knocked out, it is important for you to recover the tooth. Ideally, you should place the tooth back into the socket, but do not force it. Should it not go into the socket, place it in a cup or container filled with milk and call your local Aurora emergency dentist immediately.
What are my options for replacing a missing tooth?
If you are missing a tooth, it is important to have it replaced in a timely manner to ensure you do not suffer any bone loss. You do have several replacement options available, which include dental bridges, dental implants, and dentures.
Are electric toothbrushes better than manual brushes?
No. Electric and manual toothbrushes work the same way and that is to clean your teeth. It really comes down to what your preference is. Both toothbrushes can work well, but they can also work poorly if you do not know how to use them. Electric toothbrushes are ideal for younger children and adults who suffer from arthritis.
What are sealants and why are they done?
Dental sealants are a plastic coating that is painted onto your teeth, specifically on the chewing surface. Its purpose is to prevent tooth decay and seal any grooves or depressions that may exist on the tooth.
My dentist says I have a cavity and that I need a filling. But why doesn't my tooth hurt?
Cavities do not always hurt. In fact, most of them do not, especially when they first form. If your cavity hurts, then it is well developed and it may even be down to the nerve of the tooth. It is important that you have a cavity looked at to prevent further decay.
24-Hour Dentist Aurora Options<
The office of Valley Modern Dentists offers emergency care around the clock to accommodate your dental emergency. They understand that it can be difficult to find quality care in the local area and that is why they are willing to extend their office hours to help. This dental office specializes in providing you with the best care locally and they provide intraoral photos and digital x-rays, which minimize your exposure to radiation.
If you are suffering from pain in your mouth, you know just how serious it can be and it is not fun. In fact, you may miss out on many of the things you love to do because the pain is just too much to deal with. It is important that you do not try to handle the pain on your own and that you seek out the appropriate Aurora dental care. If you are unable to find an emergency dentist near you, then you should head to your local emergency room to receive care. While they may not be able to perform a procedure on your mouth, they can ensure your health and prescribe any medications needed to help you until you can see your dentist.
Tooth pain is not something that you want to have to worry about, but when it happens, be prepared and know where to go. Local emergency dentists in Aurora are available around the clock to provide you with the care you need.
Before you head into any new dentist's office, you should verify their credentials and licenses. You can do this by visiting the local dental society of Colorado or you can visit the Colorado Dental Board or the Colorado Department of Regulatory Agencies.
If you are experiencing a dental emergency and you cannot locate an Aurora 24-hour emergency dentist, you should call 911 or head to your local emergency room for care. Emergency Dentists USA is a website that should be used for information only and should never be used to substitute the advice from a medical professional.