Helping Thousands of People Each Year Find Dental Services
Emergency dental surgery, cavities, general dental care.
Find immediate help, no insurance required.
Get relief from chipped, cracked or lost teeth, abscesses or toothaches.
Emergency Dentist Buffalo Grove IL
Here Are the Best 24 Hour Dentist in Buffalo Grove
Are you looking for a 24-hour dentist in Buffalo Grove? Well, you have come to the right place. In this guide, we review the top three 24 hour dentists in Buffalo Grove. We will also give you their names, offices hours, and where they are located. We will also tell you what you need to know in case you want to make an emergency dental clinic visit to any one of them. They are among the best in Buffalo Grove when it comes to emergency dental care.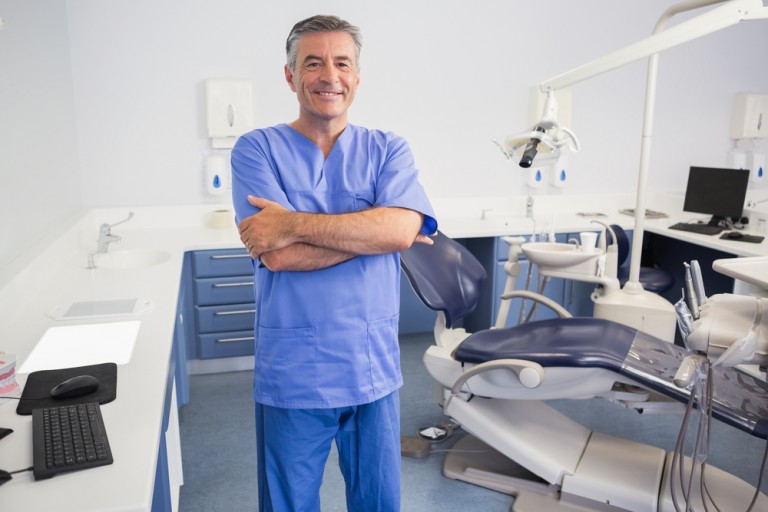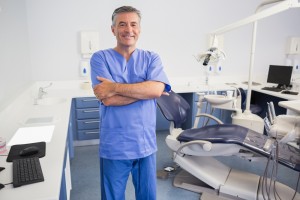 ---
Emergency Dentists USA Buffalo Grove Referral Service
Phone Number: 1 (855) 401-2701
Address: Our Referral Service to Various Dental Offices across Buffalo Grove
Doctors Multiple
Description Call our Buffalo Grove referral service Emergency Dentists USA phone number and get connected to an emergency dentist in Buffalo Grove, IL in seconds! We provide a service that will get you to the dentist that fastest and easiest way possible, you can call us 24 hours a day, 7 days a week and its 100% free!
---
Creekside Dental
Dentist: William L. McCune, Scott T. Christian, and John J. Micaletti
Address: 1149 Weiland Rd, Buffalo Grove, IL 60089
Website: creeksidedental.com
Phone Number: (847) 613-4583
Description:
Creekside Dental has one of the best dentists in Buffalo Grove. They all have advanced training in their areas of specialty. McCune is a graduate of the University Of Illinois School Of Dentistry in 1985. He is also a member of the American Dental Association, Award of Merit for Clinical Achievement, and American Academy of General Dentistry. He also has advanced training in ceramic restorations, geriatric dentistry, endodontic, cosmetic dentistry, and implant dentistry. Christian graduated from the University Of Michigan School Of Dentistry in 2000. He is a member of the American Dental Association, Chicago Dental Society, and Illinois State Dental Society. He has also undergone advanced training in Cosmetic Surgery and Endodontics. Micaletti graduated from Loyola University School of Dentistry in 1987. He also underwent Periodontal training at the Northwestern University Dental School in 1994. He later pursued a two years Master of Science to specialize in Periodontics. He is a member of the American Academy of Periodontology and sits at hospital staff appointment board of Sherman Hospital in Elgin. If you are looking for urgent dental care, Creekside Dental will take care of your Dentures, Veneers, Crowns/Bridges, Dental Implants, Cosmetic Surgery, General and family Dentistry, Oral cancer screening, Sedation Dentistry, Tooth Straightening with Invisalign, and Preventative Dentistry.
Office hours:
Monday 7 am to 7 pm
Tuesday – No doctors available, administrative work only 9 am – 2 pm
Wednesday 7 am to 4 pm
Thursday 7 am to 7 pm
Friday 7 am to 2 pm
Saturday – By appointment only
Sunday – Closed
---
Shiffman Morris Dental Associates
Dentist: Dr. Robert J. Shiffman, Dr. Gary Morris, David S. Rosenbaum, Dr. Susanna Pischek, and Dr. Shanna Spina.
Address: 195 N Arlington Heights Rd, #160 Buffalo Grove, IL
Website: www.shiffmanmorrisdental.com
Phone Number: (847) 215-1511
Description:
The Shiffman Morris Dental Associates is a leading dentistry that offers walk in dentist services. They have experienced dentists that perform restorative, prosthetic, and comprehensive dentist services to all patients. Shiffman Morris Dental Associates have highly skilled prosthodontist, endodontist, and a general dentist. They use the latest technologies, experience and modern dentistry techniques to ensure you get the best dentistry services. You will always go out smiling after you visit them. That is why they are one of the best in urgent dental care. When you visit them for general dentistry, you will be advised on what you need to do to keep your teeth healthy. If you have any minor problems, they will help you to restore your teeth and maintain them. When cleaning your teeth, they will remove plaque, tarter, and polish your teeth to remove any surface stains. Other services include Dental sealants, Bridges, Dentures, Crowns, Fillings, Tooth Extractions, and non-surgical root canal treatment. They also offer cosmetic surgery such as bonding, teeth whitening, Inlays and Onlays, and porcelain veneers. These cosmetic dentistry services enable your teeth to look awesome. Other than general and cosmetic dentistry, they also offer specialized dental care services such as prosthodontics and endodontics. These specialized services offer a long-term solution to tooth loss. Their highly skilled endodontics can restore your smile with root canal therapy.
Office hours:
Monday 9 am to 7 pm
Tuesday 8 am to 6 pm
Wednesday 8 am to 5 pm
Thursday 8 am to 6 pm
Friday 8 am to 3 pm
Saturday 8 am to 2 pm
Sunday – Closed
---
Beyer Dental, LTD.
Dentist: Irene Beyer, Michael Ferreira, Reda Cepulenaite, Jin Choi
Address: 200 Milwaukee Ave Buffalo Grove, IL 60089
Website: beyerdental.com
Phone Number: (847) 520-0770
Description:
At Beyer Dental, they provide a comprehensive dental service that does not just focus on your teeth but you general health as well. They know that your dental system is nourished by the same nutrients that nourish the rest of your body. They have flexible office hour to cater for any emergencies that you might have. They believe you do not need to be in pain if there is something they can do about it. They will provide an anxiety-free and exciting dental experience for the whole family. That have state of the art equipment that ensures you get the best treatment available in dentistry profession. They are ready for any questions you may have. You can contact them by phone or email. You can browse their website for any special dentistry service you need to know about or give them a personal visit for a quick consultation with their dental specialists. Their top dentistry services include General Dentistry, Periodontics, Endodontics, Pediatric Dentistry and Periodontics. They accept PPO insurance, Public Aid, and other insurance plans. They submit all dental claims on behalf of the patients as a courtesy service. They also have special promotions for patients who do not have any dental insurance. You are welcomed to contact them to find out about any current promotions they have and schedule your appointment.
Office hours:
Monday 10 am to 8 pm
Tuesday 10 am to 8 pm
Wednesday 10 am to 8 pm
Thursday 10 am to 8 pm
Friday 7 am to 3 pm
Saturday 8 am to 4 pm
Sunday – Closed
---
Be Ready For Your Emergency Dental Buffalo Grove Visit
Have you ever had an emergency dental visit to your dental clinic in Buffalo Grove? There are several factors you need to keep in mind to make your visit easy for yourself and the dentistry clinic. The first thing you have to do is to get your insurance papers and ID. Then next step is to call the dentist clinic and find out if they accept your dental insurance. Some dental clinics such as Beyer Dental accept all insurance plans and will even help you to follow your insurance claim. You also need to have some money to pay for your consultation. It is possible your dental clinic receptionist is not allowed to let you see the doctor unless you have paid the consultation fee, or you have a valid dental insurance cover. You can also call to confirm if the dentist can see you without you having paid the consultation fee. Once you get to the dental clinic and all goes well, the dentist may decide to start the treatment immediately. Such a treatment may include an emergency tooth extraction. If you get an emergency tooth extraction in Buffalo Grove, you may not be able to drive home safely by yourself. You will need a driver to drive you home. That means you may have to make the visit with a family or friend to drive you home after the emergency dental procedure by the emergency dentist who was on call. Do you have any allergies to medication? That information should be shared with the emergency dentist during your emergency dental care visit in Buffalo Grove. It will enable the dentist to avoid giving you anesthesia or other medication that is known to cause an allergic reaction. Those are the main things you need to take care of before you make an emergency dental visit to a dental clinic in Buffalo Grove, IL.
Choosing The Right Walk In Urgent Care Dentist in Buffalo Grove
Who is your urgent care dentist in Buffalo Grove, IL? You need to do the following before you choose your emergency dentist in Buffalo Groove. When choosing the right walk in dentist in Buffalo Grove, IL, you need to a background check on them to ensure they are credited and licensed to work as dentists. You can do that by visiting the local dental society website for Buffalo Grove, IL. Their names should be listed there. Their year of graduation and school of graduation should match the information on that website. The next thing to do is to search online if any complaints have been made against them and how they were resolved. If there is anything suspicious, then you need to call the Buffalo Grove dentist society and verify that the dentist is credible and has no ongoing lawsuit against him. If there is none, then you can go ahead and book your appointment.
Medically Fact-Checked & Written by Our Dental Editorial Team
You can read more about our editorial guidelines by clicking this link and learn more about the Emergency Dentists USA editorial team here.