Helping Buffalo Residents Find IMMEDIATE Dental Services Everyday.
Get relief from chipped, cracked or lost tooth
Abscess, toothache, mouth pain
Emergency dental surgery
24 hour services - Includes weekends, nights and holidays

Emergency Dentist in Buffalo, NY- Find A 24-Hour Dentist Now
With a comprehensive listing of kind and gentle dentists in Buffalo, New York, Emergency Dentists USA is the perfect place to start your search for a new dentist. Whether you live in this bustling city with its unique art-deco city hall or are just planning a visit to enjoy the amazing food, a dental emergency can strike at any time. Here at Emergency Dentists USA, you have nothing to fear when it comes to finding the right Buffalo emergency dentist.
Our easy-to-use and extensive listing of Buffalo emergency dentists includes walk-in dental clinics that make it simple to get your dental emergency resolved as soon as possible. Also listed are after hours dental clinics that provide dental appointments in the evenings or on the weekends.
Finding A 24 Hour Emergency Dentist in Buffalo, New York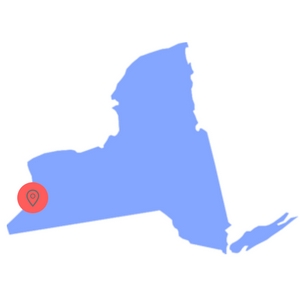 Your search for a 24-hour emergency dentist in Buffalo new York is definitely a little easier when you start at Emergency Dentists USA. Our comprehensive listing of after hours and walk-in dental clinics makes it simple to choose the right dentist for your emergency. You can also access our 24-hour emergency dentist hotline to speak with a live person who can help you to choose a dentist for your needs.
Walk-in dental clinics – Walk-in dental clinics like Dr. Joseph Pagliacci DDS are the perfect choice for patients who just cannot wait a few days or a few weeks for a dental appointment.
Emergency 24-Hour Dental Clinics – Although there are no 24-hour dental clinics listed in Buffalo, New York, there are several excellent hospital emergency rooms that are able to care for your dental problem while you wait for your new dental appointment.
After Hours Dentists – After hours dental clinics offer office hours that are later than normal dental clinic hours. Dr. Emily Schaefer DDS has office hours until 6 p.m. on Monday evenings. Stellar Dental Care in Buffalo has both evening hours on Tuesday and Thursday and Saturday hours to help anyone who just cannot miss a day of work for that dental problem.
Emergency Dentist Listings in Buffalo, New York
Emergency dentist listings in Buffalo, New York are definitely exactly what you need to treat that terrible toothache or get that lost filling replaced. Emergency Dentists USA's comprehensive listing of Buffalo emergency dentists are listed below. You can find the right dentist easily by scrolling through the friendly and well-trained dentists and choosing the location nearest you or the doctor with the office hours that suit your needs.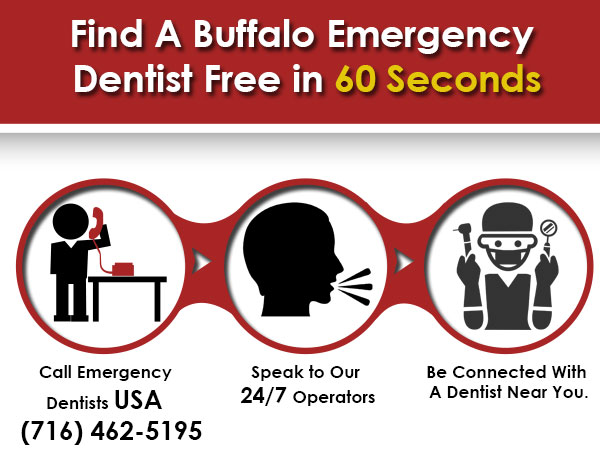 ---
Emergency Dentists USA Referral Service Buffalo
Phone Number: 1 (855) 401-2701
Address: Connected To Various Dental Offices across Buffalo
Doctors Multiple
Description Call to be connected with the perfect dentist for you. Buffalo is a large city and we have the connections to find a dentist to fit your needs, and can get you an appointment immediately. Find New York 24 hour dentists today.
---
Wood Dental Associates
Number: 716-882-0800
Office: 564 Franklin St. Buffalo, NY 14202
Doctors: Dr. Wood
Website: http://wooddental.com/
Description: Seeking to provide a pain free environment for their patients through the use of sophisticated, state of the art equipment, this facility is well positioned to be your top choice for a weekend dentist in Buffalo, NY. Some of the latest advances in dentistry are incorporated throughout the clinic. Dr. Kevin C. Wood is determined to deliver gentle patient care. He is a native of Buffalo and graduated from Howard University College of Dentistry. His training with CEREC CAD/CAM and affiliations with organizations such as the Academy of Laser Dentistry, Computerized Dentistry, American College of Oral Implantologists, and others demonstrates his commitment to excellence.
Hours of Operation:
Monday-Thursday: 9:00am-5:00pm
Tuesday-Wednesday: 11:00am-7:00pm
---
Stellar Dental Care Buffalo
Number: 716-632-5555
Office: 7500 Transit Road Williamsville, NY 14221
Doctors: Dr. Dianna Melman
Website: http://www.stellardentalcare.com/
Description: This practice is known for being a top-notch local choice for those who are looking for an after hours and emergency dentist that is open on the weekend. With Saturday availability and a mission to assist every new patient in their quest for a long lifetime of dental health, they are committed to continue to be the most knowledgable and case-sensitive after hours dentists in the area. Dentists Christian Mitchell, Laura Kim, and Alejandra Fernandez are all combining their individual strengths to aid to the flow of this stellar choice for a late night clinic when sudden dental discomfort throws you a curveball. This dental office is your best bet for finding a weekend dentist in Buffalo, the other options have limited or no weekend hours.
Hours of Operation:
Monday-Wednesday: 8:00am-5:00pm
Tuesday-Thursday: 9:00am-6:00pm
Friday 8:00am-4:00pm
Saturday: 8:00am-1:00pm
---
Family Dental Associates
Number: 716-800-2592
Office: 2121 Main St #202, Buffalo, NY 14214
Doctors: Dr. Lawrence Rosen
Website: http://www.familydentalwny.com/
Description:The Family Dental Associates office in Buffalo NY is a great choice for an urgent care dentist in Buffalo. You can see that they offer hours of service on Saturdays so you can choose to schedule your Saturday dentist appointment with them from 8am til noon each weekend. Additionally they are open until 7pm on Tuesdays so if you need an emergency dental appointment Tuesday you can get there after work and before they close!
Hours of Operation:
Monday-Wednesday-Thursday: 8:00am-5:00pm
Tuesday: 8:00am-7:00pm
Friday: 8:00am-1:00pm
Saturday: 8:00am-12:00pm
---
Emily J. Schaefer DDS
Number: 716-883-7234
Office: 463 W Delavan Ave, Buffalo, NY 14213
Doctors: Dr Emily J. Schaefer
Website: http://www.smilebuffalo.com/
Description: The hours of Emily Schaefer DDS dental office are somewhat limited, however with that being said the options in the entire city of Buffalo for emergency dentists are a bit limited. Dr. Schaefer's office is open til 6pm on Monday and 5:30pm on Wednesday which gives you a bit of a chance to make it there after work, or at least you can get an appointment late in the day and not have to miss the whole day of work to get to your after hours dentist date.
Hours of Operation:
Mon: 9:00am-6:00pm
Tue: 8:00am-5:00pm
Wed: 8:30am-5:30pm
Thurs: 9:00am-2:00pm
---
Dr. Joseph Pagliacci, DDS
Number: 716-262-9082
Office: 2514 Delaware Ave, Buffalo, NY 14216
Doctors: Dr. Joseph Pagliacci
Website: http://www.jpagliaccidentalcare.com/
Description: The Dental office of Dr. Pagliacci has office hours until 6pm on Mondays, and 6pm on Wednesdays. This allows for walkin dentist appointments in Buffalo at least those 2 days of the week you can make it there and not have to miss work. They do not have any weekend dentist hours.
Hours of Operation:
Mon: 9:30am-6:00pm
Tue-Thurs: 8:00am-5:00pm
Wed: 10:00am-6:00pm
Fri: 8:00am-1:00pm
---
Bertha S Laury Dental Center
Number: 716-689-0040
Office: 899 Main St, Buffalo, NY 14203
Doctors: Dr. Bertha S Laury
Website: http://www.lifetimehealth.org/Buffalo/MedicalServices/Dental
Description: This dental center offers hours on Tuesdays until 7pm. As we mentioned before the emergency dental offices in Buffalo are quite limited and we have tried to provide you with the best opportunities for finding an emergency dentist for your needs.
Hours of Operation:
Monday-Wednesday-Thursday-Friday: 8:00am-5:00pm
Tuesday: 8:00am-7:00pm
---
University of Buffalo School of Dental Medicine
Address:3435 Main St #32, Buffalo, NY 14214
Phone Number:716-829-2821
Website:https://dental.buffalo.edu/Patients/EmergencyInformation.aspx
DescriptionThose who are in training to become skilled dentists and brave medical warriors of the future are often the best to help those who are suffering a dire dental emergency. When you use the services of a University dentistry school, you may not be accessing a college that can serve your needs in the late hours of the night, but there is something to be said for being looked over by an individual who is choosing a life's career of healing others and being in the business of pulling out all of the stops to block painful spells with teeth.
Driving Direction
---
How To Prepare For Your Buffalo, New York Emergency Dental Clinic Visit
A visit to your Buffalo emergency dentist is just like a visit to your regular dental clinic. Most emergency dental offices provide routine dental care including x-rays and examinations along with emergency procedures like tooth repairs.
Gather any recent dental records or dental x-rays prior to attending your Buffalo emergency dentist appointment. Bring them with you to help your new dentist create a good plan for your dental health.
Try to arrive about 15 minutes before your new dental appointment. This gives you plenty of time to ask questions and fill out paperwork before you see the dentist.
Check in advance to see if your Buffalo emergency dentist accepts your payment form. Most emergency dental clinics accept cash, many credit cards and even personal checks. Some dental clinics also accept a variety of dental insurance plans.
Check to be sure your Buffalo emergency dentist accepts your dental insurance plan. This can save you money as you receive your dental care.
If you are allergic to any medications, be sure to let your Buffalo emergency dentist know prior to your visit. Try to bring a complete list of your medications with you to the visit.
Do you have intense dental anxiety or fear? Let the receptionist know that you suffer from dental anxiety and he or she can help you to understand your procedure and feel more relaxed.
Quality of Urgent Care Dentists In Buffalo, New York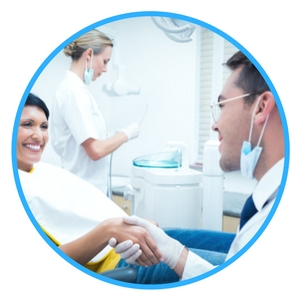 With almost 300,000 full-time residents, Buffalo is a city with plenty for everyone. From delicious foods that bear its name, like Buffalo wings and Buffalo sauce to an indescribable Beef on Weck sandwich, Buffalo is a land of varied flavors. Visitors take in the Buffalo Zoo, the cultural elegance of the Darwin D. Martin House and the beautiful Buffalo and Erie County Botanical Gardens while they wander the streets of this western New York state city. Over 15 million travelers from all over the world visit Buffalo each year to enjoy the comfortable summer climate and celebrate winters with snow skiing, sledding and ice skating.
Although Buffalo is not known for its excellent health care services, recent years have brought major changes to the City of Good Neighbors. Increased state spending and large expansions of the local hospitals have given more people access to great healthcare than ever before. Some of the best hospitals in Buffalo are located right on High Street in downtown Buffalo and include the Buffalo General Medical Center. With a 24-hour emergency department offering access to physicians no matter what the time of day or night, Buffalo General Medical Center is an excellent choice for treating that nagging toothache when you are unable to contact your Buffalo emergency dentist.
Other great hospitals in the Buffalo area include Erie County Medical Center and Mercy Hospital. Both of these facilities have 24-hour emergency departments that are designed to offer you relief for those dental problems that strike in the middle of the night. Remember that the hospital emergency room is not a dental clinic but can offer medications like antibiotics or painkillers that will ensure that you can rest comfortably until you are able to visit your Buffalo emergency dentist.
Buffalo hospitals are generally not nationally ranked in any specialty but do provide health care options when the dental clinics are closed. Unfortunately, you are very likely to be referred to a Buffalo emergency dentist even after visiting your local hospital emergency room. Because most hospital emergency rooms are not equipped to repair teeth, your new Buffalo emergency dentist will be the one to complete the actual replacement of your lost filling, lost crown or even a tooth that is knocked out completely.
Common 24 Hour Dental Emergencies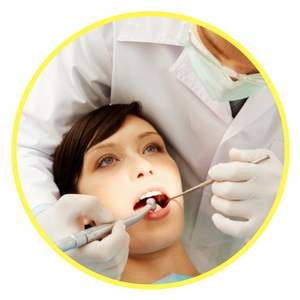 There are a huge variety of 24-hour dental emergencies that could take time away from your vacation in Buffalo. Whether you are a local or a tourist, finding the right Buffalo emergency dentist can be quite a problem if you are in terrible pain from a toothache – the most common of all dental emergencies. Other common dental emergencies include lost fillings, chipped or broken teeth, and teeth that are knocked out or partially knocked out. You might also experience a dental emergency if you have braces that are broken or loose, if you have a soft tissue injury to the mouth, gums or cheeks, or if you have a crown that has come loose or fallen out.
A 24-hour dental emergency does not have to be painful to be an emergency. Sometimes a lost filling does not cause any pain, but it is still important to visit your Buffalo emergency dentist as soon as possible if this type of dental emergency comes up.
Remember that the EmergencyDentistsUSA.com website is designed for informational purposes only. Reading this website is not a substitute for seeking help from a medical professional. Since every situation is unique, you should always see a Buffalo emergency dentist for any of the situations listed below.
Soft Tissue Injuries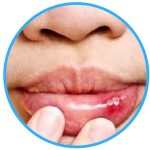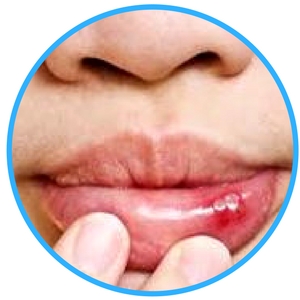 Soft tissue injuries of the mouth are definitely common dental emergencies. A soft tissue injury could include cuts in the mouth that bleed. If bleeding is present, use a piece of gauze to apply pressure to the bleeding area for at least 10 minutes. You can also use a cold compress on the outside of the cheeks or lips to reduce swelling and help to control the pain. If you are unable to control the bleeding, it is extremely important to visit your Buffalo emergency dentist as soon as possible to fix that soft tissue damage and get on the road to recovery.
Emergency Toothache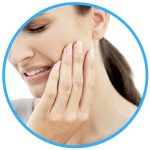 An emergency toothache is probably the most common of all dental emergencies. A toothache might be caused by a tooth that has decayed, a lost filling, or even a lost crown. Many toothaches are caused by food that is caught in between the teeth. You can rinse your mouth with warm salt water to speed healing of the area and clear any food debris. Floss gently to remove food particles and rinse again. You can also apply a cold compress to the outside of the mouth on the cheeks or lips to reduce any swelling associated with the toothache. Visit your Buffalo emergency dentist as soon as possible.
Broken or Loose Braces & Wires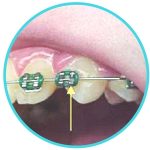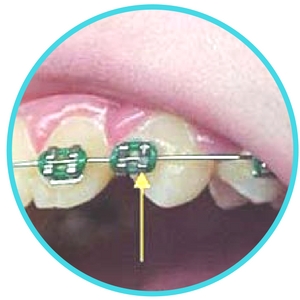 Broken or loose braces and wires are a common dental emergency. If you have a broken wire, use the eraser end of a pencil to push the wire into a comfortable position in your mouth. Never cut the wire, as this can cause the repair to be much more complicated. You can cover the sharp end of the wire with a cotton ball or a small amount of orthodontic wax to protect your cheeks and gums from abrasions. Braces can also be reattached temporarily by using a small amount of dental wax. Visit your Buffalo emergency dentist as soon as possible to get the braces or wires fixed.
Chipped or Broken Tooth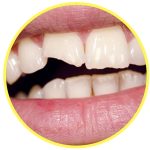 A chipped or broken tooth is a very common dental emergency. If you are able to gather the pieces of your tooth, rinse them with plain water and bring them with you to see your Buffalo emergency dentist. Rinse your mouth thoroughly with water and use a moistened piece of gauze to apply pressure to any area of the mouth that is bleeding. You can apply a cold compress to the cheeks or lips to alleviate pain and reduce swelling. Visit your Buffalo emergency dentist as soon as possible to have your broken or chipped tooth repaired. The longer you wait for an appointment, the more likely it is that decay will affect the broken tooth.
Do You Need an Emergency Tooth Extraction?
You might need an emergency tooth extraction if you have a tooth that has decayed to the point where it is no longer viable to fix the tooth. Sometimes teeth are extracted because they are crowding other teeth or due to an infection that occurs in the pulp of the tooth. Waiting to have your emergency tooth extraction means enduring more pain and possible complications from the decayed or damaged tooth.
Your Buffalo emergency dentist will usually begin your extraction procedure by taking an x-ray of the tooth and performing an examination. Then, he or she will choose a general anesthetic or a local anesthetic to numb the area around the tooth. A special instrument is used to pull the tooth out of the gum and in many cases the gum is stitched closed. The dentist uses a special type of sutures that dissolve as your extraction heals. Full healing takes about one to two weeks.
Following your emergency tooth extraction, it is important to follow all of the dentist's instructions carefully. Avoid smoking cigarettes or drinking from a straw while the area is healing. Try to stick to eating soft foods and rinse your mouth frequently with warm salt water to help with the pain and speed healing.
Emergency Room Versus Emergency Dentist

Visiting the hospital emergency room rather than your Buffalo emergency dentist is definitely important if you have a tooth problem that is caused by an accident, sports injury, or a fall. These types of injuries can cause damage to other parts of your body that should be addressed by an emergency room physician.
Remember that the emergency room doctor is not a dentist, so if your dental issue is a simple toothache, a broken bracket or even a broken tooth, the emergency room doctor will not be able to repair the tooth problem. Often, when you visit the emergency room for a dental issue, you are stabilized and referred to a Buffalo emergency dentist for the dental work. This can result in a big bill from the emergency room and another bill from the dentist's office. Unless the dental injury includes possible damage to other parts of the body, your Buffalo emergency dentist should be your first stop for tooth care and repair.
FAQ
Now that I'm pregnant, my gums are more sensitive and bleed more easily. Why? What happens if I have a dental problem when I am pregnant?
The hormones associated with pregnancy cause your gums to become more sensitive and even to bleed easily. If you have dental problems when you are pregnant, let your dentist know before you are treated. Almost all dental procedures are safe during pregnancy, and routine dental care is very important for pregnant women.
When will my child get his first tooth?
Your child may get his first tooth as early as three months of age or as late as 14 months of age. The average child gets his first tooth at about six months of age.
My child's baby teeth have cavities. Why should they be filled if they're just going to fall out in a few years?
If your child's teeth have cavities, they should be filled to stop the progression of the decay. Tooth decay can actually travel into the permanent teeth waiting below your child's baby teeth. Having your child's teeth examined by a dentist ensures that he or she is brushing properly.
What are sealants and why are they done?
Sealants are a very thin coating that is painted onto the teeth to protect them from decay. Sealants are often accomplished in order to prevent tooth decay in children and adults. They bond to the tooth and create a protective shield.
My dentist says I have a cavity and that I need a filling. But why doesn't my tooth hurt?
If you have a cavity that needs filling but does not hurt, this means that the decay has not reached the sensitive pulp or inner surface of the tooth. The earlier you are able to get your cavity filled, the less pain the cavity will cause you.
24 Hour Dentist Buffalo Options
Walking the halls of the Albright-Knox Art Gallery to check out Jasper John's Numbers in Color is definitely an exciting way to spend the day in Buffalo. Visitors and locals alike love the short trip to Niagra Falls from Buffalo, and the Buffalo History Museum provides a glimpse of the region's diverse culture from the Native Americans to the German, Polish, and Irish immigrants. Get a look at the carriage that Millard Fillmore drove, or check out the amazing miniature train gallery with historic trains from the 1900s on over 200 feet of tracks. Dealing with a dental emergency while in Buffalo does not have to mean missing out on everything there is to see and do in the City of Good Neighbors.
Walk into Dr. Pagliacci's office without an appointment and get that toothache cared for by a confident and kind Buffalo emergency dentist. Choose to visit an after hours clinic like the Bertha S. Laury Dental Center and have your dental emergency treated at the office as late as 7 p.m. on Tuesdays or as early as 8 a.m. during the rest of the week. After hours dental clinics are plentiful in the city, making it easy to get your filling replaced without missing a day of work. Although there are no true 24-hour dental clinics in Buffalo, there are plenty of hospital emergency rooms that are open all day and all night to cater to your dental emergency.
When you choose your new Buffalo emergency dentist, it is important to ensure that he or she is credentialed and licensed to practice in your state. You can use the American Dental Association website located here: www.ada.org. This website allows you to search online by the dentist's name, and to choose only a dentist who is licensed in your area. You can also use the New York State Dental Association website located here: https://www.nysdental.org/. This website offers credentialing information for dentists licensed in the state of New York. The Eighth District Dental Society offers information about dentists in the Buffalo area on their website located here: http://www.8ddsny.org/.
This Emergency Dentists USA portal is a website for information only, and should be not used to replace the actual advice of a medical professional. If a patient is having an emergency and cannot reach a dentist, call 911 to assure immediate response and safety.