Helping Columbus Residents Find IMMEDIATE Dental Services Everyday.
Get relief from chipped, cracked or lost tooth
Abscess, toothache, mouth pain
Emergency dental surgery
24 hour services - Includes weekends, nights and holidays

Emergency Dentist in Columbus, GA – Find A 24-Hour Dentist Now
Table of Contents
Emergency Dentists USA is your premier resource for choosing a wonderful Columbus emergency dentist for your terrible toothache or painful abscess. Our comprehensive listing of Columbus emergency dentists includes after hours dental clinics that are open for dental emergencies even on the weekend or in the evenings.
Simply scroll through our convenient listing of Columbus emergency dentists to choose a dentist who has office hours that suit your needs or a location that is close to home or your hotel. We even include area hospitals that can handle a dental emergency that comes from an accident or an injury like a fall.
Emergency Dentists USA provides dental listings that include office hours, driving directions and information regarding the services offered at each dental clinic. Select our 24-hour dental hotline to speak to a live operator who can assist you in choosing the right Columbus emergency dentist for your dental emergency. He or she can also help you to set up your first dental appointment.
Finding A 24 Hour Emergency Dentist in Columbus, Georgia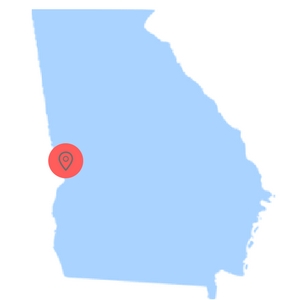 Columbus, Georgia has a large selection of great emergency dentists who are standing by to care for your terrible toothache or lost filling. On Emergency Dentists USA, you will find a comprehensive listing of these dental clinics with their office hours and driving directions.
Walk-in dental clinics – Dental clinics that allow patients to come in without an appointment are not common in the Columbus area. Remember that area hospitals have emergency rooms that are open 24-hours a day and never require an appointment.
Emergency 24-Hour Dental Clinics – Clinics that specialize in being open 24 hours a day are not available in Columbus. There are a variety of great Columbus hospitals with emergency rooms that offer medical and dental care 24-hours a day.
After Hours Dentists – Columbus has a large selection of after hours dental clinics that provide dental care to patients even on the weekends. You can choose from Kool Smiles Dentist, Gentle Dentistry-Columbus, Valley Healthcare System and Family Dental Care for evening, early morning or weekend appointments.
Emergency Dentist Listings in Columbus, Georgia
Emergency Dentists USA is a great resource for locating the right Columbus emergency dentist for your dental emergency. Our convenient listing of Columbus emergency dentists is designed so that you can scroll through the directory and choose the dentist closest to you or who offers the hours and services that suit your schedule. Call our 24-hour dental emergency hotline to speak with a live operator who can help you to find a great Columbus dentist and schedule that first appointment.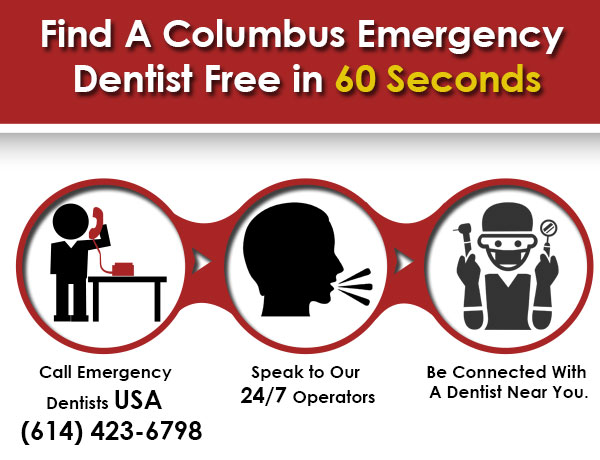 ---
Emergency Dentists USA Referral Service Columbus
Phone Number: 1 (855) 401-2701
Address: Referral Service to tens of Dental Offices located in Columbus
DescriptionThis is one of the biggest college towns in the United States, and many students pass through here yearly. If you find yourself in acute pain in the middle of the night, call our emergency dental hotline, and see just how fast we can locate you a splendid professional.
---
Valley Health Care System
Address: 1600 Fort Benning Road Columbus, GA 31903
Telephone: (706) 322-9599 EXT. 1050 or 1051
Website: valleyhealthcolumbus.com
Description: 
If you are looking for a full service medical facility that offers a wide range of emergency services then you need to take a close look at Valley Healthcare. Finding a dentist open on Saturday in Columbus, Georgia is a real gem of a discovery because there is no doubt an unpredictability associated with many dentistry problems.
Monday 8:30am – 5:30pm
Tuesday 8:30am – 5:30pm
Wednesday 8:30am – 5:30pm
Thursday 8:30am – 5:30pm
Friday 8:30am – 5:30pm
Saturday 8am – 1pm
Sunday Closed
---
Family Dental Care
Address: 6233 Veterans Parkway Columbus, GA 31909
Telephone: 706-324-4363
Website: swordsfamilydentalcare.com
Description: 
You may be at your wits end trying to locate a weekend dentist in Columbus, GA or any qualified dental professional that can treat and prescribe whatever you need to make that pain go away. Identifying a facility that advertises walk in dentistry in Columbus, GA services throughout the day and hopefully on a Saturday and Sunday is indeed a challenge. Dr Swords does not shy away from rendering emergency dental services. His full service dental clinic can perform all forms of general dentistry, including cleanings, bleaching, veneers, extractions, fillings, crowns and bridges, and mini implants. Dr. Swords has 25 years of experience in the field, both in the Air Force and private practice. His staff has an exceptional high amount of experience and expertise. Together the team has over 120 years of dental experience.
Monday 7am – 5pm
Tuesday 7am – 5pm
Wednesday 7am – 5pm
Thursday 7am – 5pm
Friday Closed
Saturday Closed
Sunday Closed
---
Kool Smiles Dentist
Address: 4519 Woodruff Rd Unit 10, Columbus, GA 31904
Telephone: (706) 405-3772
Website: mykoolsmiles.com
Description:
Open from 8 a.m. until 5 p.m. on Monday through Friday with Saturday hours for those dental emergencies that strike suddenly on the weekend, the kind and friendly dentists at Kool Smiles Dentist make it simple to get your dental emergency handled quickly. From a painful toothache to restorative services, Kool Smiles Dentist is a full service dental office with several locations in Georgia and other states. Choose a pediatric dental specialist like Dr. Brandice Allen or Dr. John Ambrose for pediatric dental emergencies or visit one of over 10 general dentists who are available when you need them. Kool Smiles Dentist has quality dental services and takes a large range of dental insurance plans including Medicaid.
Monday 8am – 5pm
Tuesday 8am – 5pm
Wednesday 8am – 5pm
Thursday 8am – 5pm
Friday 8am – 5pm
Saturday 9am – 2pm
Sunday Closed
---
Gentle Dentistry-Columbus
Address: 1846 Warm Springs Rd, Columbus, GA 31904
Telephone: (706) 322-6551
Website: gentledentistryofcolumbus.com
Description:
Offering affordable dental care for every patient, the kind and gentle dentists at Gentle Dentistry-Columbus offer Saturday appointments when you are suffering with a terrible toothache or a painful abscess. Dr. Leerssen, Dr. King and the entire staff at Gentle Dentistry-Columbus make you feel like family when you arrive. The large staff of hygienists makes it simple to have the entire family receive their routine dental care at the same time, so that you can get on with your day. From examinations and cleanings to dental implants and root canals, Gentle Dentistry-Columbus is a full service dental office with state-of-the-art dental equipment designed to keep you comfortable and happy during your dental emergency.
Monday 8am – 5pm
Tuesday 8am – 5pm
Wednesday 8am – 12pm
Thursday 8am – 5pm
Friday 8am – 5pm
Saturday 9am – 2pm
Sunday Closed
How To Prepare For Your Columbus, GA Emergency Dental Clinic Visit
– A Columbus emergency dentist is similar to your regular dentist. Most emergency dental clinics offer routine dental services like cleanings and x-rays along with emergency services like extractions.
– Have your paperwork, health records, and insurance information ready. Bringing your paperwork with you to the dental clinic means that your dentist is able to choose the best treatment plan for your dental emergency.
– Arrive 15 minutes early to facilitate filling out paperwork. This also gives you plenty of time to ask any questions that you might have regarding your dental procedure.
– Most Columbus emergency dental clinics accept a variety of payment types. This includes cash, credit cards, personal checks and some offices even offer low-interest payment plans for dental services.
– Make sure you know if your insurance is accepted at this dentist. Choosing an in-network dental clinic means saving money on your dental bill.
– Let your Columbus emergency dentist know if you are allergic to any medications. Bring a list of your current medications with you to the visit.
– Do you have intense dental anxiety or fear? Let the dental staff know that you are experiencing anxiety, and they can help you to relax during your procedure.
Quality of Urgent Care Dentists In Columbus, Georgia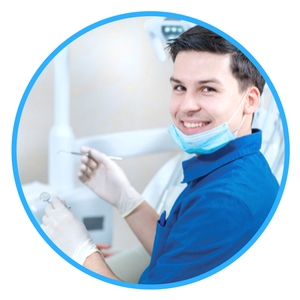 A visit to Columbus, Georgia has to include a walk through the Coca Cola Space Science Center. This interactive space observatory and museum shares flight simulators, film screenings and even observation events that are perfect for families and children. Learn about our mission to the moon or revel in the beauty of the star-filled night skies with guided tours of space exploration throughout history.
The city of Columbus is also a perfect place for visiting the Woodruff Riverfront Park or taking a serene stroll through the Columbus Botanical Gardens. Home to a little over 200,000 residents, the city prides itself on its elegantly restored historic district with shopping areas and plenty of museums.
When a dental emergency strikes during your visit to Columbus, "the Fountain City" has plenty of resources to get you out of pain and back on the road to a great vacation. Dental emergencies that begin with an accident like a sports injury or a fall require immediate attention from one of the Columbus hospitals.
Medical care in Columbus is among the best in the state, making it a great city to be in when a dental problem occurs. Visit St. Francis Hospital on Manchester Expressway at any time of the day or night to receive excellent care in the hospital's 24-hour emergency department. Rated high performing in three adult procedures or conditions, St. Francis Hospital is known for its caring doctors and large nursing staff.
Other great hospitals in the Columbus area include Midtown Medical Center on Center Street and Jack Hughston Memorial Hospital in Phenix City. Both of these medical facilities offer 24-hour emergency departments with physicians standing by to treat medical and dental emergencies.
Jack Hughston Memorial Hospital received the highest rating possible by US News and World Reports in two medical procedures or conditions, making it a top hospital in the state of Georgia. When a dental emergency like a cracked or broken tooth occurs as the result of a car accident or a fall or sports injury, it is always important to seek prompt medical treatment. A concussion or other injury could become life-threatening if left untreated, and these Columbus hospitals make it simple to see a well-trained physician regardless of the time of day or night.
Common 24 Hour Dental Emergencies
The city of Columbus is a wonderful place to spend a vacation or simply enjoy the gorgeous skyline along the Chattahoochee River. Regardless of the reason for your vacation, a dental emergency can definitely take the fun out of your visit. Some of the most common dental emergencies include painful toothaches or cracked or broken teeth. These types of emergencies are treated daily by Columbus emergency dentists who offer great service when you need it most.
The common 24-hour dental emergencies include soft tissue injuries to the tongue, the lips and cheeks, an abscess that affects the gum or soft tissue of the mouth and lost fillings that can become quite painful. Other dental emergencies include teeth that are knocked out, loose or lost crowns and braces or brackets that are loose with wires that are broken. You might encounter something that is caught between your teeth or even a tooth that is damaged due to a fall or other type of injury.
Reading advice on the EmergencyDentistsUSA.com website is not a substitute for seeing a medical professional. Since every situation is unique, you should see a dentist for any of the situation described below.
Lost Filling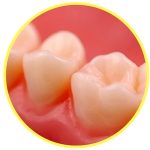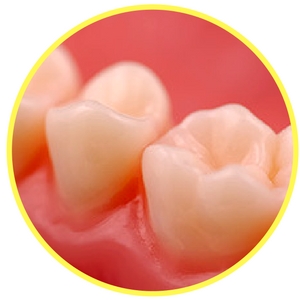 A lost filling is a common dental emergency that is often addressed by a Columbus emergency dentist. The lost filling might not be painful, but the cavity of the tooth is exposed to food and other debris that causes it to continue to decay. You can place a small piece of sugarless gum into the cavity to protect it from food debris until you are able to visit your Columbus emergency dentist. Do not use gum with sugar as this can be painful when used to replace the missing filling.
Chipped or Broken Tooth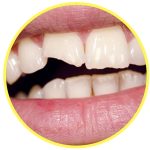 A chipped or broken tooth is a dental emergency that sometimes includes soft tissue damage to the lips or cheeks. Gather any pieces of the tooth that you are able to find. Rinse your mouth with water and use a small piece of moistened gauze to control any bleeding. A cold compress can be applied to the outside of the mouth to lessen any swelling or pain caused by the chipped or broken tooth. Visit your Columbus emergency dentist as soon as possible to have the tooth repaired or replaced.
Knocked Out Teeth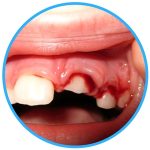 Knocked out teeth are a common dental emergency that might stem from a fall or a sports injury. In those cases, visit your hospital emergency room as soon as possible to ensure that there are no other more dangerous injuries. Rinse your mouth with water and apply moistened gauze to any area that is bleeding. Use a cold compress to lessen pain and swelling outside of the mouth. If you are able to find the tooth, grasp it only by the crown and avoid touching the root. Place the tooth in a small container of milk or Save-a-Tooth and bring it with you to see your Columbus emergency dentist as soon as possible.
Objects Caught in Teeth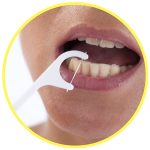 Objects that are caught in teeth can be a painful dental emergency. Rinse your mouth with water and floss between the teeth gently to remove any food particles or debris. Do not use a pin or any other sharp object to pry between the teeth as this can cause damage to the tooth and gum. Use a cold compress outside of the mouth to lessen any pain or swelling. Visit your Columbus emergency dentist as soon as possible to have the object removed from between your teeth.
Do You Need an Emergency Tooth Extraction?
It is possible that you might require an emergency tooth extraction if your tooth has decayed past the point where a dentist is able to repair it. It is important to have the extraction accomplished immediately to lessen the possibility of complications or pain. Your dentist generally begins the procedure by taking an x-ray of the tooth and performing an examination.
He or she then chooses a local or general anesthetic to ensure that you are comfortable during the procedure. A special dental tool is used to pry the tooth from the gum, and the gum is then stitched closed using a type of suture that dissolves over time. A small piece of gauze is placed over the gum and full healing usually occurs within one to two weeks of the extraction.
Following your emergency dental procedure, it is important to take any medications prescribed by your dentist as they are directed. Try to avoid eating hard foods or drinking through a straw for the first few days following the extraction. Avoid drinking alcohol or smoking until the gum is fully healed. There are several options for replacing a tooth that include a dental implant or even a dental bridge depending on the location of the extraction.
Emergency Room Versus Emergency Dentist

Visiting a hospital emergency room for a dental emergency is a great idea if you have a dental problem that comes from an accident like a sports industry or a fall. Most hospital emergency rooms are not designed to treat common dental problems like a broken tooth or a painful toothache. Visiting an emergency room rather than your Columbus emergency dentist generally costs more and might even require a visit to the dentist anyway. Choose a Columbus emergency dentist for any dental emergency that does not begin with an accident or injury.
FAQ
It's been a long time since I've visited the dentist. What do I need to do?
If it has been a long time since you have visited a dentist, it is important to make an appointment as soon as possible. Simply contact the Columbus emergency dentist of your choice, and gather any dental records or x-rays that you have available.
Why should I have my teeth cleaned twice a year?
You should have your teeth cleaned twice each year so that your dentist can ensure that you are brushing and flossing properly. This also allows the dentist to treat any tooth decay quickly so that it does not progress into a painful dental problem.
When will my child get his first tooth?
Your child should get his or her first tooth between the ages of four months and 14 months. Most children get their first tooth around the age of six months. It is important to care for your child's teeth as soon as they appear by brushing and flossing with pediatric tooth care products.
My child's baby teeth have cavities. Why should they be filled if they're just going to fall out in a few years?
If your child's baby teeth have cavities, it is important to have them filled as soon as possible. This ensures that the tooth decay does not progress to the permanent teeth below the baby teeth. Visiting the dentist also ensures that your dentist can help you to create a great brushing and flossing routine for your child.
What can I do if I have a dry mouth?
If you have a dry mouth, you can chew sugarless gum or suck on sugarless candies to help moisten the mouth. Dry mouth often comes from taking certain medications or eating some foods. Drinking plenty of water and following a great tooth care routine can also help to alleviate the symptoms of a dry mouth.
24 Hour Dentist Columbus Options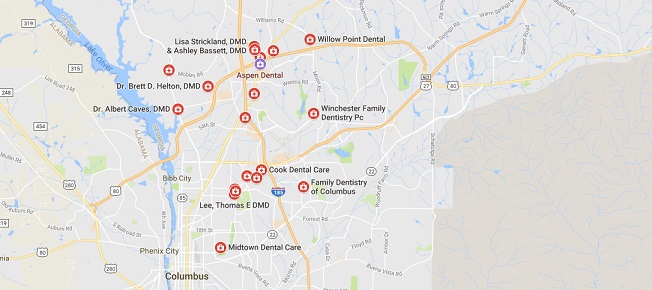 The city of Columbus is friendly and filled with museums, galleries and exciting shopping opportunities. Spending your time suffering from a dental emergency should never interrupt your enjoyment of the "Fountain City." Luckily, Emergency Dentists USA has plenty of Columbus emergency dentists available to cater to your dental emergency.
Visit Valley Healthcare System on Monday through Friday until 5:30 p.m. or on Saturday until 1 p.m. for an appointment that suits your schedule. Bilingual staff members and friendly and kind dentists offer everything from simple x-rays to more complicated emergency dental procedures.
Family Dental Care on Veterans Parkway in Columbus provides dental office hours that begin at 7 a.m. each weekday morning. This makes it easy to address that dental problem before you head to the office or out shopping for the day. This office is closed on Friday and on the weekends.
Kool Smiles Dentist is open on Monday through Friday until 5 p.m. with office hours on Saturday for those dental problems that just will not wait for the following week. A kind and caring staff and multiple office locations make Kool Smiles Dentist a great choice for dental emergencies.
Gentle Dentistry-Columbus offers weekday dental appointments until 5 p.m. on every day except Wednesday. This office also has hours on Saturday until 2 p.m. for anyone with a weekend dental problem. Caring dentists and a large staff make this office perfect for the entire family.
Keep in mind that a visit to your Columbus hospital emergency room is another option for a dental emergency that strikes after hours or on the weekends. This is especially important if your dental issue stems from an accident or a sports injury or fall.
Check out your new Columbus emergency dentist online at the American Dental Association's website to ensure that he or she is properly licensed and credentialed in the state of Georgia. You can also access the Georgia Dental Association's website to learn about brushing techniques and find information on dental credentialing in the state of Georgia.
This Emergency Dentists USA portal is a website for information only, and should be not used to replace the actual advice of a medical professional. If a patient is having an emergency and cannot reach a dentist, call 911 to assure immediate response and safety.