Dental Implants: A Permanent Tooth Replacement to Consider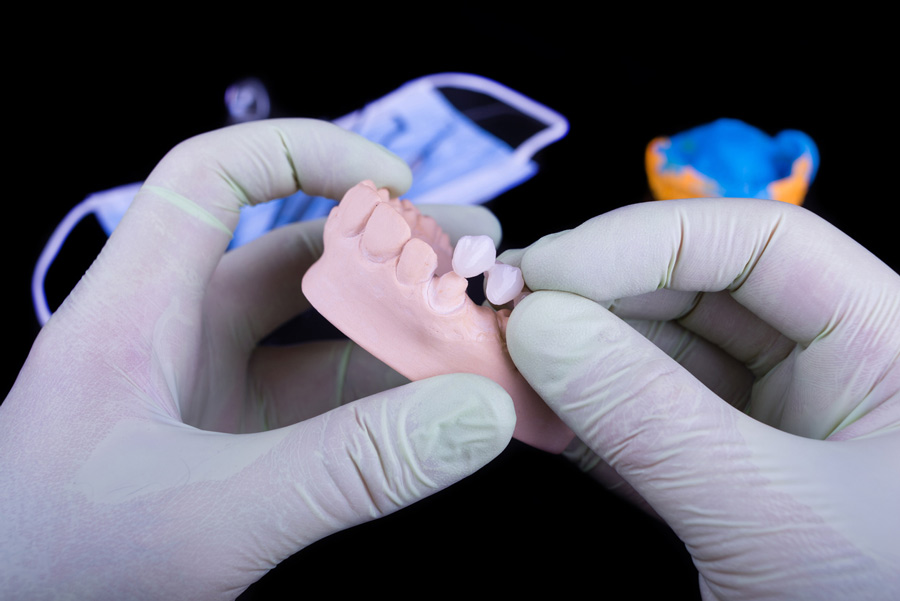 Sometimes a smile is described as being able to light up a dark night sky. But does your smile have you wanting to run and hide instead? The idea of removable dentures can be off-putting to some people. Fortunately, some alternatives will permanently fix your smile and functionality.
What are Dental Implants?
Dental implants are artificial tooth roots that are used as the base for replacement teeth. They have a lifespan and success rate of around 25 years and are more effective as a long-term solution than a dental crown, bridges and dentures. During the implant process, the screw-like root is anchored into the jawbone underneath the gum. The replacement tooth can then be attached and act as a natural tooth.
A dental implant is used to replace either a single tooth, multiple teeth, or a full set of upper and lower teeth. The root will eventually (within several months) grow and fuse with the natural bone and make it stronger. To be a candidate for dental implants, your gums and jawbone must be healthy and strong.
If the gums are compromised due to gum disease or other oral issues than another option is the "All-in-4". This type of dental implant process involves implanting full-arch, fixed bridges. The screws are placed in areas where the bone and gum are the strongest,and the denture prosthesis is then screwed in. They aren't removable like traditional dentures,and they can be applied to the upper and lower arches.
The Surgery
Getting dental implants is a lengthy process, and it typically involves a few procedures over time,or they can also be a same-day implant. The type of surgery depends on the type of implant being done and the condition of your bone. The screw, replacement root, needs time for the bone to heal around it before more surgery is done to it;this can make the process last months.
Surgery is done as an outpatient procedure and can last over two hours. If you're getting lower and upper arches, each arch can take up to 2 ½ hours each. The stages of a dental implant can look like this:
If the tooth being replaced is not missing, then it is extracted
A bone graft may occur if the jawbone is too soft. This ensures the bone is strong enough to support the screw. If not, the implant will fail. If a bone graft does not need to occur,then the bone is prepped. After this step, the bone needs time to heal enough for the next part of the process
The titanium screw is inserted into the jawbone. The bone needs time to heal around the screw. This can take several months
After your bone is sufficiently healed,your dentist will insert the abutment. An abutment is a connector used to attach the new tooth to the screw
The final step is to attach the custom-made tooth/teeth onto the abutment and is officially set into place
Advantages of Dental Implants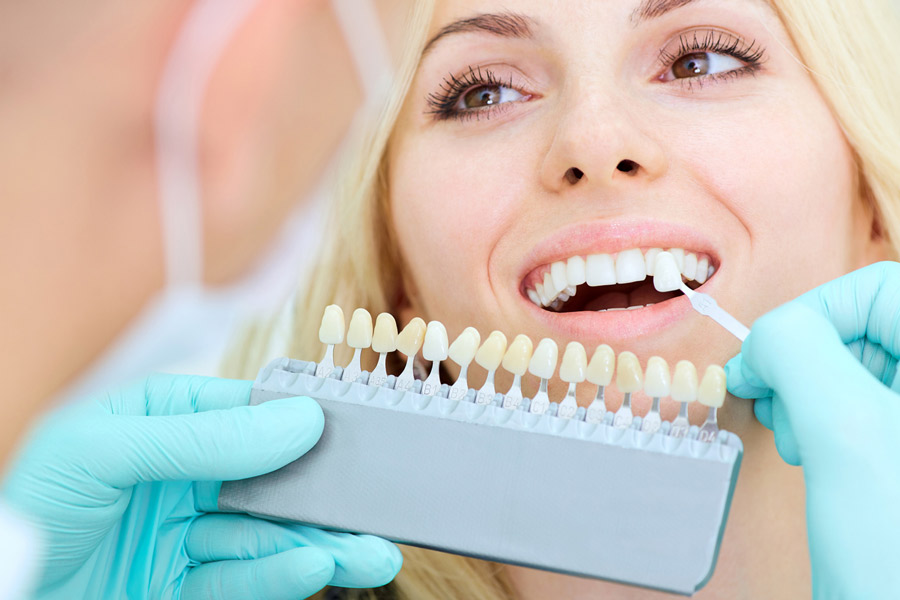 Stimulates Bone Growth: when teeth are missing, then the gum and bone in that area will deteriorate; this is due to a lack of stimulation the tooth would provide when chewing food. All those years of your mother yelling at you to chew all your food really does matter.
Lasts Longer: as previously mentioned, dental implants can last you up to 25 years without needing to be replaced. Dentures only have a lifespan of about ten years.
Functionality: dental implants, unlike some dentures, will not impact speech or your ability to eat. Some dentists even offer same-day implants which eliminate the long process time of several visits, and this allows you to experience the benefits much faster. However, if you are getting the all-in-4 dental implant, then speech can sometimes be affected.
Stays in Place: have you ever seen those funny videos where dentures fall out at the worst possible moment? Luckily with dental implants, there is zero chance of that happening to you. The tooth or teeth are anchored down for the long haul until they eventually need to be replaced again after some wear.
Disadvantages of Dental Implants
Surgical: getting dental implants is not a quick procedure and requires oral surgery. There are risks with any type of surgery,and dental implants are no different. The national average for dental surgery complications is between 5%-10%.
Heal Time: it takes several months to a year for the mouth to heal from the surgery. This is because bone heals slowly, and the titanium screws need time to fuse with the jawbone. That being said, you will immediately regain your smile and ability to eat properly.
Costs
It's no secret that dental work is expensive- another huge disadvantage of the surgery. Prices include not only the cost of the implant but also the service being provided to you. The cost is also going to vary per practice depending on the materials they use.
A single tooth implant can cost between $1,000 – $3,000. These averages can vary. The main question is whether or not insurance will cover the costs. Odds are it will not. The majority of dental insurances may not cover implants either. It is important to consult your medical and dental insurance policies before deciding on getting implants.
If you need multiple teeth, some bills can easily be upwards $30,000. The "all-in-4" dental implant also includes the cost of the bridge, if the implants will be made out of acrylic or porcelain and will also depend on how many teeth will be replaced. On average it will cost up to $35,000.
Are Dental Implants for You?
If you are missing teeth, then dental implants can drastically improve your quality of life. They preserve your natural bone and are the only option to do so. The benefits of dental implants may far outweigh the cost of receiving them. You won't have to worry about anything other than normal oral hygiene care after getting the implants. No more hiding your smile or eating uncomfortably. It's time to feel like your smile really can light up the night sky.
Medically Fact-Checked & Written by Our Dental Editorial Team
You can read more about our editorial guidelines by clicking this link and learn more about the Emergency Dentists USA editorial team here.