Helping Denver Residents Find IMMEDIATE Dental Services Everyday.
Get relief from chipped, cracked or lost tooth
Abscess, toothache, mouth pain
Emergency dental surgery
24 hour services - Includes weekends, nights and holidays

Emergency Dentist in Denver – Find a 24-Hour Dentist Now
Table of Contents
Tooth pain is something that patients hate to deal with because it can be hard to get rid of it and it is difficult to pinpoint it sometimes. While you can take over-the-counter medications for the pain, they eventually wear off and leave you still experiencing the pain you tried to eliminate. Continued pain can lead to a lesser quality of life and you may find yourself wishing you could just get rid of your tooth.
Your teeth do not have to be painful and they can function and feel great in your mouth. Before you simply accept this is the way life with your teeth will be, give a local Denver, CO emergency dentist a call today. You will be able to receive the care you need right away and feel great once again.
We have provided you with a list below that will help you identify a 24-hour emergency dentists as well as emergency clinics that offer extended hours. Many of these offices will allow you to walk-in without a prior appointment.
Finding a 24-Hour Emergency Dentist in Denver, CO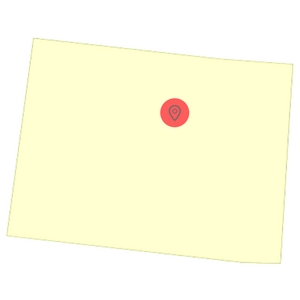 Most dental offices have traditional business hours, which means they operate Monday through Friday from 9:00 am until 5:00 pm. This can mean that you are stuck in pain while you wait for the dental office to open in the morning or you may suffer all weekend in pain. Just because you have to wait until the dentist office opens does not mean that the pain will subside for you either.
Fortunately, there are a number of different emergency dental offices in Denver, CO and they are open throughout the night to provide you with the treatment you need.
24-hour dental offices in Denver, CO will see you any time throughout the night, which means you can receive the care you need when you need it. Many patients will choose this option when they need immediate care and have nowhere else to turn.
In addition to emergency clinics in Denver, you will find that there are several after hours options available to you as well. Many of these offices stay open until 9:00 pm on weekdays and they offer convenient hours on the weekend. These offices are equipped to handle both minor and emergency issues that may come up. Patients who cannot wait until their dental provider opens should choose this option.
Emergency Dentist Listings in Denver, CO
If you have tooth pain, you do not want to sit around and search through hundreds of dental options only to find out that all of them close at 5:00 pm every day of the week. We have made it simpler for you and all you have to do is take one minute of your time and look through the results below. You will be able to find a 24/7 emergency dentist, walk-in clinic, and after hours clinic. Once you find an option you like, simply call the office and schedule your appointment for the care you need.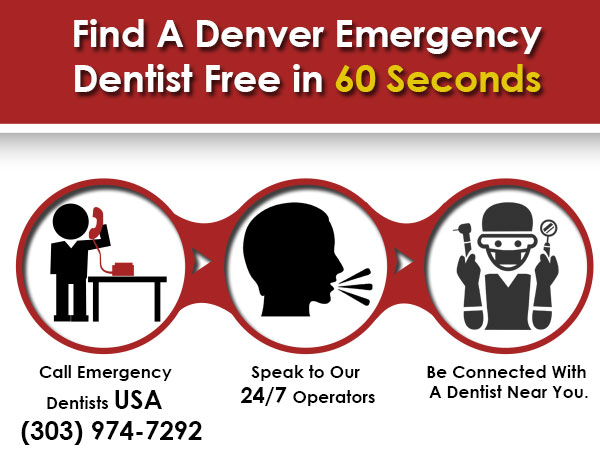 ---
Emergency Dentists USA Referral Service Denver
Phone Number: 1 (855) 401-2701
Address: Connected To Various Dental Offices across Denver
Doctors Multiple
Description Call to be connected with the perfect dentist for you. Denver is a large city and we have the connections to find a dentist to fit your needs, and can get you an appointment immediately. Don't be afraid of how vast this metro area is: an urgent care dentist will be able to quell your pain and get you feeling in one piece again. Easily find Colorado emergency dentists with our service.
---
Dental 911: Evening & Weekend Urgent Care
Website: www.dental911.com
Phone Number: (303) 393-9911
If Closed: Call 1 (855) 276-1128 and let our Operator help you find an emergency dentist.
Address: 4200 East 8th Avenue Suite 200 Denver, CO 80220
Description:
This is a Rocky Mountain emergency dental clinic that is open 365 days a year, and they have enjoyed nearly a decade of providing awesome service for the busy people of Denver. This was the first clinic in Denver to be open on Sundays, and they are even open on Christmas day. A true standby location that can provide you the best of help when needed, the emergency personnel is always standing by to make sure that they can rid you of your pain. Extractions, root canals, and tending to cracked teeth are some of the most common things done here, no matter what the hour or day. This dentist is your best bet for a Saturday dentist or Sunday dentist appointment in Denver.
Monday-Thursday: 5 PM – 9 PM
Friday: 8 AM – 9 PM
Saturday, Sunday & Holiday's: 8 AM – 4 PM
---
Emergency Dental Care – Denver, Colorado
Website: www.emergencydental.com
Address: 7500 E Arapahoe Rd #202 Centennial, Co 80112
Phone Number: (303) 495-3443
If Closed: Call 1 (855) 276-1128 and let our Operator help you find an emergency dentist.
Description.
This clinic is open weekdays, Saturday and Sunday from 9:00 am to 9:00 pm and their aim is to take care of helping you with a variety of treatments that may be necessary due to a dental complication or unforeseen accident. Their services cover a wide range of dental treatment options including root canal therapy, dentures, crowns and bridge repairs, cleanings, fillings, implants, bone transplants, splints, perio scaling, extractions, and wisdom teeth removal. Locations are in the Denver area and Colorado Springs. Being open from 11am til 8pm on Saturdays makes them a great option for a Saturday dentist in Denver.
Monday to Friday and Sunday 9 AM – 8 PM
Saturday 11am – 8pm
---
ATA Dental Center
Website: www.atadentalcenter.com
Phone Number: (720) 440-9598
Address: 507 Lincoln St., Suite 101 Denver, CO 80203
Description: This clinic just south of downtown Denver is a great place to stop in if you have sudden tooth pain, a tooth knocked loose, or worse. They do offer 24 hour emergency services by appointment, which can really come in as your savior if you happen to have a sudden occurrence within the dental realm. Don't spend the entire weekend in pain that you cannot handle, and contact ATA Dental Center today.
Monday – Friday 7 am – 5 pm (offer 24 hour emergency services by appointment)
Weekends – Closed
---
Dental Elements
Website: www.dentalelements.com
Phone Number: (303) 309-4093
Address: 1781 15th Street Denver, CO 80202
Description: This downtown Denver office makes it a point to go out of their way to see to it that every patient is treated equally, promptly, and with the best of care possible. In very big cities you sometimes can lose your sense of self and which clinics are open to help you, and Dental Elements will provide the best in care whether it is routine checkups, or an all-out emergency.
Monday – Thursday 7 am – 5 pm (after hours by appointment only)
Friday and Weekends – Closed
---
Riverfront Dental Designs
Website: riverfrontdentaldenver.com
Phone Number: 720-675-8983
Address: 1590 Little Raven St #200, Denver, CO 80202
Description:
Riverfront Dental Designs gives you an opportunity to be seen by the urgent care dentist on Wednesdays until 7pm as well as on Monday until 7pm. Giving you a good opportunity to reach an emergency dentist on either of those days.
Monday 7am – 7pm
Tuesday 8am – 5pm
Wednesday 7am – 7pm
Thursday 7am – 2pm
Friday 7am – 2pm
Weekends – Closed
---
Denver Dentistry
Website: www.denverdentistry.com
Phone Number: 303-333-2221
Address: 5920 S Estes St #200, Littleton, CO 80123
Description:
The Denver Dentistry group provides after hours dentist services in the Denver Colorado area. You can get an appointment during their extended urgent care dentist hours on Wednesdays until 7pm. Night time hours such as this are one of the best offerings a dental clinic can make, because busy schedules and commute times do cut in to the time that you can actually be diagnosed and cared for.
Monday 7 am – 3 pm
Tuesday 7 am – 1 pm
Wednesday 1 pm – 7 pm
Thursday 7 am – 1 pm
---
CU School of Dental Medicine Emergency Services
Website: www.ucdenver.edu/academics/colleges/dentalmedicine/PatientCare/Pages/EmergencyServices.aspx
Phone Number: (303) 724-6900
Address: 13065 E. 17th Avenue | Aurora, CO 80045
Description:
The basic fee for exam and radiograph here is just $49, and Medicaid is accepted for covered services. Pain, swelling, bleeding, or trauma are all handled here very quickly, and anyone who walks in with an urgent need will be satisfied. When the school is in session, patients are seen on a first come first serve basis, and the doors open at 8AM. This service is in high demand, and you may experience a wait, but no one who has the basic fee will be turned away. Treatment here is given by 3rd and 4th year dental students, who are already developing valuable experience helping others through pain.
Monday – Friday 10:00 am – Until school closes
Weekends – Closed
---
How to Prepare for Your Denver, CO Emergency Dental Clinic Visit
When you visit a 24/7 emergency dentist in Denver, you can expect the visit to be similar to that of a general dentist. When you seek out dental care, you will need to provide the emergency dentist with information about you and your medical/dental history. This is usually done in application form and you may be asked to arrive a little early to provide you with enough time to fill out the information. At this time, you will need to provide the receptionist with your insurance information as well.
Before you head into your local emergency dental office, you should inquire about the cost of the services and what payment methods are accepted. Most dentists, even emergency dentists, will require you to make payment either before the services are rendered or shortly thereafter. If you do have dental insurance, you may want to ask for an updated quote.
If you have any allergies to medications or products, or you suffer from dental anxiety, you should let the dental office know so that they can properly prepare for your appointment. Some emergency dentists offer sedation options to those patients who are unable to have a tooth extracted or worked on under traditional local anesthesia.
Quality of Urgent Care Dentists in Denver, CO
Denver is known as the capital of Colorado and it is also the most populated city within the state. The city has a nickname of the Mile-High City because it sits at a one-mile elevation above the sea level. The city has a population of over 680,000 residents and is considered to be the fastest growing major city within the United States. In 2016, Denver received the honor of being called the best place to live in the US.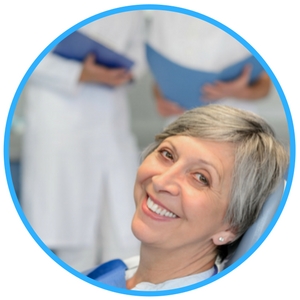 The city is known to hold many different celebrations that attract many of the residents and tourists including Cinco de Mayo. With so many residents, the growth spurts, and tourists coming and going, there needs to be quality dental and medical care available.
Porter Adventist Hospital is a medium-sized general surgical and medical center that is home to 250 beds. While the hospital is not the largest in the area, it does see over 9,000 admissions and 24,500 emergency room visits annually. In addition, the surgeons on site perform over 8,000 procedures every year. Porter Adventist Hospital has been nationally ranked in one adult specialty, rated high performing in seven procedures and conditions and is regionally ranked number two in Colorado and number two in the Denver area.
The University of Colorado Hospital is a large hospital located just outside of Denver in Aurora. The hospital has 648 beds and a trauma center on site. The hospital sees over 26,000 admissions and 67,000 visits to the emergency room every year. In addition, over 16,000 surgeries are performed annually at this facility. The hospital is considered to be a teaching hospital and is regionally recognized as number one in Colorado and number one in Denver. University of Colorado Hospital is also nationally ranked in 10 adult specialties and rated high performing in nine different adult procedures and conditions.
Rose Medical Center is home to 262 beds on site and saw over 43,000 patients in the emergency room in one year alone. The hospital also received over 12,000 admissions in the same time period and has performed over 13,000 surgeries for both in and out patients. The hospital is ranked high performing in one adult procedure or condition.
If you have severe dental pain, now is the time to visit a Denver, CO emergency dentist. If you cannot find one in your area, you should not just deal with the pain and you should head to your local emergency room to receive care.
Common 24-Hour Dental Emergencies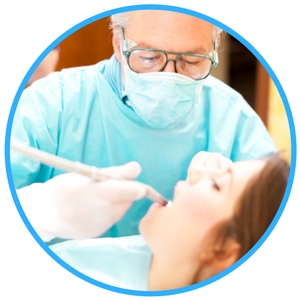 If you are suffering from dental pain, you may be experiencing one of the common dental emergencies seen in patients. There are some dental conditions that will take time to develop, such as tooth decay or gum disease, but when they do reach a point where they display pain, they need immediate attention. Other problems can appear immediately without any sign of warning such as an abscess or a break in the tooth.
Any dental emergency that you have should be evaluated and looked at immediately to prevent any further damage or trauma to the tooth, gums, or other teeth. If you do allow your dental problem to continue, you may find that the situation becomes more complicated.
Since dental pain can mean that you cannot function to the best of your ability, you need to seek out emergency dental care sooner rather than later. Emergency dentists in Denver are available 24 hours a day to provide you with the care you need.
Reading any of the advice on emergencydentistusa.com is not a substitute for seeking out professional medical advice or seeing a medical professional. All situations are unique, so you should visit a dentist for any of the problems listed below.
Chipped or Broken Tooth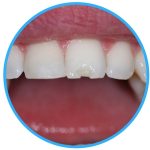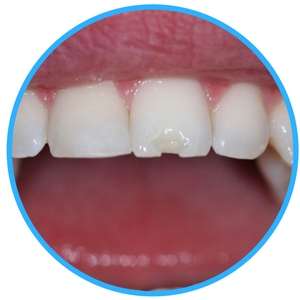 A chipped or broken tooth can be a serious issue and may lead to pain. You should never touch or try to wiggle a tooth that has been chipped or broken as it can break further. If you can, collect any of the broken pieces to bring into the dentist with you.
Always make sure to rinse your mouth out with warm water to get rid of any additional broken pieces that may be in your mouth. You should apply a cold compress to the exterior cheek where the injury occurred and bite down on any gauze if there is blood present. Depending on the extent of the bleeding, you may need to bite on a piece of gauze for 15 to 20 minutes.
If you do have a break or chip, you should head to your local urgent dental care center in Denver.
Objects Caught in Teeth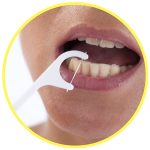 Objects can become caught in between your teeth from time to time and the most common object is food particles. If you do have something caught in between your teeth, you may experience some mild pain. To remove the object, you should try to use floss first. You do not want to use any sharp or pointed objects to remove any particles, as this may cause more damage.
If you cannot remove the object from your teeth, you should not force it. If the object is still caught or you experience serious pain, it is advised that you head to your local urgent dental care center in Denver.
Tooth Trauma Caused by an Accident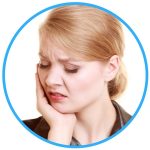 If you experience any tooth trauma due to an accident such as a car crash, sports injury, or hit to the face, you may be scared and worried. All types of tooth trauma can occur from a break to a complete loss of your tooth. No matter what type of injury occurs, you should recover any portion of the tooth that has been lost. You should then rinse your mouth out with warm water and apply a cold compress to the area.
If there is a lot of blood, you should bite down on a piece of gauze to stop the bleeding. You should head into your local urgent care dentist in Denver right away.
Lost Filling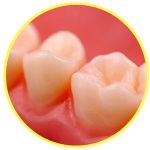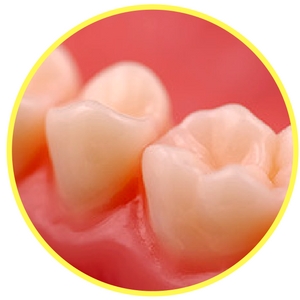 A lost filling can occur at any time, especially if you are eating a sticky candy or food. If a filling is loosened, it will come out easily, especially as you bite into different foods. If you do have a lost filling, you should take a piece of sugar-free gum and stick it into the hold where the filling was. You want to make sure the gum contains NO sugar, as this can irritate the cavity and lead to pain. If you are not comfortable using a piece of gum, you can use a dental cement product.
Lost fillings can be serious and it is important that you head to your local Denver urgent dental care center.
Do You Need an Emergency Tooth Extraction?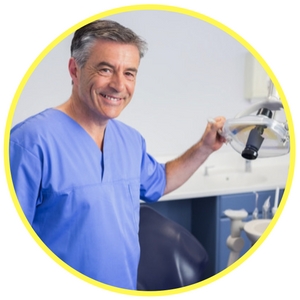 While an emergency tooth extraction does sound quite severe, there are situations when it is called for. These situations arise when the tooth cannot be supported on its own or when the tooth causes you to experience a lot of pain. Not all tooth-related problems will require you to have a tooth extraction performed and if you are worried about the procedure, you should speak with your emergency dentist about it.
Some of the situations where an emergency extraction is needed include:
· Trauma to a tooth
· A fractured or broken tooth
· Impacted tooth or one that is crowded and shows signs of problems
· Severe tooth decay that is down to the tooth's pulp
· Periodontitis
· Infections
If you are told that you need to have a tooth extraction, but you do not receive it, you may actually cause more damage to your tooth, the gums, and other teeth nearby. It is important for your dental health to seek out the dental emergency care you need.
While tooth extractions may be recommended, sometimes there are other options that may provide enough protection to the tooth to save it such as a veneer, dental crown, or filling.
The recovery from an extracted tooth is only a day or two and some patients do not experience any problems afterwards. You will be given aftercare instructions by your dentist that you should follow. Some additional tips to help prevent discomfort include:
· Limiting activity for the first 24 hours
· Take all medications that have been prescribed
· Avoid sucking from a straw until the site is healed
· Apply a cold compress to your cheek at the extraction site
· Eat soft foods until the extraction site is healed
· Sleep with your head propped up for the first 24 hours
· Bite down on a piece of gauze to reduce bleeding that may occur
Emergency Room Versus Emergency Dentist

Tooth pain can be rough and when you experience that pain, you may think that you need to head to your local emergency room to receive care. While this seems like a logical idea, it may not actually be the best option out there for you. Emergency rooms are not equipped to handle dental problems and the physicians on site are not trained in dental procedures. The most the ER could do for you would be provide you with a pain reliever and look at your mouth to ensure there are no serious underlying problems.
An emergency dentist in Denver, CO is the best option for you when you have severe tooth pain. An emergency dentist is equipped to perform the dental procedures you need to eliminate the pain and correct the problem.
There are times when you may need to visit the location emergency even when you do have a dental problem because your health may be at risk. Some of those situations include when you receive a head injury, sustained trauma, have fallen down, or have been injured in a sports accident.
FAQ
What should I do if my tooth gets knocked out?
If your tooth is knocked out, you should retrieve it and only hold it by the crown. If the tooth is dirty, you can rinse it off, but should not remove the tissues. You should place the tooth back into the socket or into a container of milk and visit your local Denver emergency dental clinic.

The wire on my braces broke, should I cut it the rest of the way off?
No. It is not recommended that you cut the wire to your broken braces because the piece of cut metal can fall into your mouth or be inhaled into your lungs and thus cause more issues. If the wire is bothering you, you should place a piece of dental wax over top of the end of the wire.
What is plaque and why is it bad?
Plaque is a substance that is present in everyone's mouth. It is sticky and white in appearance. It forms when we consume foods, especially those that contain a lot of sugars and carbohydrates. The plaque sticks onto your teeth and is removed through brushing. Plaque is bad for your teeth because it contains a lot of bacteria, which can lead to tooth decay.
How much radiation do I get from a dental x-ray and how does it compare to other medical procedures?
Radiation is measured in millirems and the amount you receive from a dental x-ray is anywhere from .5 to 3 millirems. A typical chest x-ray exposes you to 10 millirems and a head scan exposes you to 200 millirems.
What are my options for replacing a missing tooth?
You have several different options when it comes time to replace a tooth. The first available option is a dental implant and is one of the most popular options. Patients who choose this option need to have enough bone in their upper and lower jaw. The second option is dentures, which can be partials or complete. Lastly, you can receive a dental bridge, which will fill in any gap of missing teeth.
24-Hour Dentist Denver Options
The office of ATA Dental Center provides care 24 hours a day, with an appointment. This means that you cannot just walk into the office and receive care. You will need to call their phone number, which will direct you to an answering service and that answering service will get ahold of the dentist for you. The office specializes in all types of Denver dental emergencies to include extractions, abscesses, jaw pain, toothaches, lost tooth, and more.
If you think that you may have a dental emergency, you should look for a local Denver emergency dentist, but should you not be able to find one, you should head to your local emergency room. The ER will be able to look over your mouth and provide you with pain relief, but they cannot perform any dental procedures. You will still be recommended to your general dentist's office for care.
Tooth pain can range from mild to severe and you may experience pain on any end of the spectrum. Often times, tooth pain can cause you to miss out on social functions and cause you to feel down. It is important that you take some time to find an emergency dentist who can treat the problem. Allowing a condition to persist will result in more complicated issues.
Disclaimer: The Emergency Dentists USA portal is a website that should be used for informational purposes only. You should not use the site to replace the actual advice of a trained medical professional. If you do suffer from a dental emergency and cannot reach a local dentist, you should call 911 immediately to receive care.
We do recommend that you always check the local Denver dental society to verify the certifications and credentials of any new dentist you plan to see. You should check out the Colorado Dental Board and the Colorado Department of Regulatory Agencies before you head into any dental office.
If you are experiencing a dental emergency or you think you have a tooth that needs immediate attention and you cannot find or get ahold of a dentist, call 911 or head to your local emergency room. Emergency Dentists USA is a website used for informational purposes only and should never be used to replace the advice from a medical professional.