Helping Thousands of People Each Year Find Dental Services
Emergency dental surgery, cavities, general dental care.
Find immediate help, no insurance required.
Get relief from chipped, cracked or lost teeth, abscesses or toothaches.
Emergency Dentist Draper UT
In the midst of a painful, traumatic dental emergency, a Draper, UT emergency dentist can be your saving grace. An emergency dentist can provide relief and repair or fix dental emergencies such as a knocked out tooth, an extremely decayed tooth, a chipped tooth, a broken tooth, or any other type of dental trauma.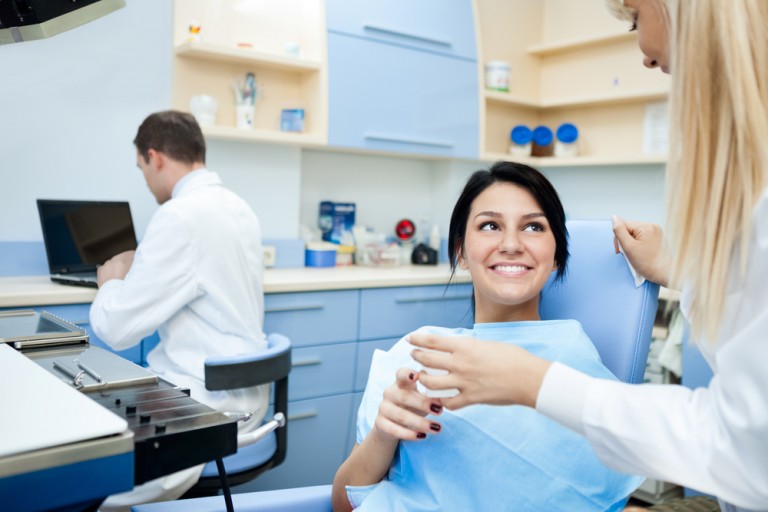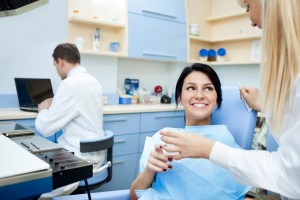 Calling an emergency physician immediately preceding a dental emergency will allow the emergency dentist to provide you with instructions on how to care for your damaged tooth in order to try to save it until you can get into the emergency dentist office.
We Help You Find A 24 Hour Dentist In Draper
A 24 hour dentist is just as it sounds; a dentist that is available 24 hours a day. Finding a 24 hour emergency dentist is not as difficult as you think. Many regular dental offices provide 24 hour emergency dental services. This is often in the form of an after hours emergency call in line. If your dental office does not offer these services, don't worry, There are many other 24 hour dentists availabl.e When contacting a 24 hour dentist during or immediately following a dental emergency, the 24 hour dentist will determine if you they need to see you right away or provide you with care instructions until normal office hours.
---
Emergency Dentists USA Draper Referral Service
Phone Number: 1 (855) 401-2701
Address: Our Referral Service to Various Dental Offices across Draper
Doctors Multiple
Description Call our Draper referral service Emergency Dentists USA phone number and get connected to an emergency dentist in Draper, UT in seconds! We provide a service that will get you to the dentist that fastest and easiest way possible, you can call us 24 hours a day, 7 days a week and its 100% free!
---
Smiley Molar
Dentist: Dr. Lloyd K. Liu DMD
Address: 432 East 12300 South Draper, UT 84020
Website: www.smileymolaer.com
Phone Number: (801) 553-2588
Description:
This dental office provides affordable dental care, a convenient location, and a dedicated staff. Perfecting your beautiful smile is their goal. Dr. Liu and his staff offer professional, caring dental care; specializing in both family dentistry and cosmetic procedures. They strive to create a unique dentist-patient bond that will last a lifetime.
Office hours:
Monday 9 am to 5 pm
Tuesday 9 am to 6 pm
Wednesday – Closed
Thursday 9 am to 6 pm
Friday 9 am to 5 pm
Saturday 9 am to 2 pm
Sunday – Closed
---
Apex Dental
Address: 286 East 12200 South Draper, UT 84070
Website: www.apexfamilydental.com
Phone Number: (801) 576-9725
Description:
Apex Dental utilizes the latest, state-of-the-art- technology and techniques to help you create and keep a dazzling smile. They offer a wide array of services, from general dentistry to cosmetic with a specialty in veneers and dental implants. If your smile is less than perfect for any reason, this is the pace to go for help.
Office hours:
Monday 7 am to 7 pm
Tuesday 7 am to 7 pm
Wednesday 7 am to 7 pm
Thursday 7 am to 7 pm
Friday 7 am to 7 pm
Saturday 7 am to 7 pm
Sunday – Closed
---
Anytime Dental
Dentist: Dr. Tami Hiromasa Fessenden DDS, Dr. Randall Kelley DMD, and Dr. Randy N. Downing DDS
Address: 11576 South State St Suite 1201, Draper, UT 84020
Website: www.anytimedental.com
Phone Number: (801) 716-7006
Description:
Anytime Dental strives to provide superior family dental care. Once a patient of Anytime Dental, always a patient. They offer a wide variety of dental services for your family members all ages. Their professional, experienced dentists provide all general dentistry services, along with emergency, walk-in, preventive, restorative, and cosmetic services. For those on a fixed income, they offer financing options.
Office hours:
Monday 7 am to 9 pm
Tuesday 7 am to 9 pm
Wednesday 7 am to 9 pm
Thursday 7 am to 9 pm
Friday 7 am to 9 pm
Saturday 9 am to 3 pm
Sunday – Closed
---
Be Ready For Your Emergency Dental Draper Visit
Even during a dental emergency, it is important to be prepared. After calling an emergency dental care office, ensure you have everything you will need before leaving. Bring your photo identification so the emergency dental provider will be able to verify your identity. If you have dental insurance, bring your dental card or papers with you so the emergency dental office can properly submit your claims for you and charge you accordingly. You will most likely need to pay for your services at the time of the visit, so bring payment with you. If you cannot afford payment in full, speak to the emergency dental care provider to find out if they offer flexible payment arrangements or financing options, Lastly, some dental procedures, such as emergency tooth extraction, may require some type of sedation or dental anesthesia. You will be unable to drive, so bring a driver with you just in case.
Choosing The Right Walk In Urgent Care Dentist in Draper
Finding a dental provider takes time. When you are suffering and experiencing severe dental pain from a dental emergency, you may not have time to fully research the urgent care dentists you find. You can quickly and easily perform background checks on walk in dentists by utilizing your local Draper, UT dental society website. Another option is to research urgent care dentists prior to a dental emergency occurance. This will allow you to fully research your walk in dentist options. You can read reviews online, meet the urgent care dentist and staff, speak to family and friends about their opinions and recommendations, and possibly speak to current patients.
Medically Fact-Checked & Written by Our Dental Editorial Team
You can read more about our editorial guidelines by clicking this link and learn more about the Emergency Dentists USA editorial team here.