Helping Thousands of People Each Year Find Dental Services
Emergency dental surgery, cavities, general dental care.
Find immediate help, no insurance required.
Get relief from chipped, cracked or lost teeth, abscesses or toothaches.
Emergency Dentist Dublin, OH
Dental emergencies happen. They are not planned and we are often not prepared when they occur. Fortunately, there are emergency dentists in Dublin, OH that will save the day. What is an emergency dentist? A Dublin, OH emergency dentist is a dentist with many skills in different areas of dentistry that offers extended hours to help you in your time of need. Whether you have suffered a painful face trauma, had a cavity fall out, chipped a tooth, or need an emergency root canal, an emergency dentist can help you.
It is extremely important to contact your nearest Dublin, OH immediately following any dental emergency. An experienced and skilled emergency dentist has the ability to determine if you need to come in right away for treatment or if you can wait until regular business hours. They can also provide crucial information and step-by-step instructions of what you should do in order to save your tooth.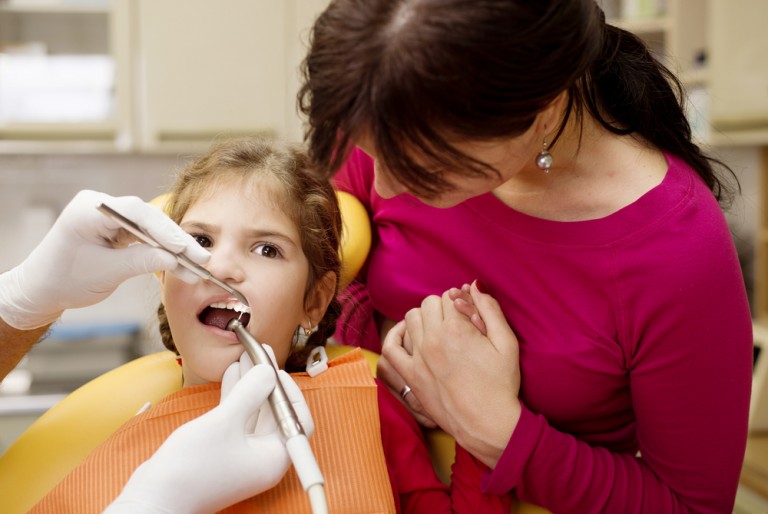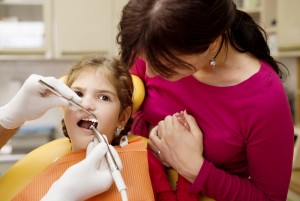 We Help You Find A 24 Hour Dentist In Dublin
24 hour dentists in Dublin are easier to find than you may think. First, you should check with your regular dentist. Many dental providers offer 24 hour dentist services and 24 hour hotlines in case of emergency. If your dental provider does not offer this service, we can help you find a Dublin 2 hour dentist that will provide the services you need in a quick and efficient manner.
---
Emergency Dentists USA Dublin Referral Service
Phone Number: Click to Call:
Address: Our Referral Service to Various Dental Offices across Dublin
Doctors Multiple
Description Call our Dublin referral service Emergency Dentists USA phone number and get connected to an emergency dentist in Dublin, OH in seconds! We provide a service that will get you to the dentist that fastest and easiest way possible, you can call us 24 hours a day, 7 days a week and it's 100% free!
---
Dublin Family Dental
Dentist: C. Melissa Fan DDS
Address: 6708 Perimeter Loop Road Dublin, OH 43017
Website: dublinfamilydentalohio.com
Phone Number: (614) 761-2600
Description:
With many years of education and experience behind her, Dr. Fan is specialized in several dental specialities including implants, orthodontics, and ClearCorrect. She stays up to date on the most recent dental practices and continues her education. She provides high quality care in a comfortable office setting that puts even the most uneasy at ease.
Office hours:
Monday 8:30 am to 5:30 pm
Tuesday 8 am to 6 pm
Wednesday 8:30 am to 5:30 pm
Thursday 8 am to 6 pm
Friday 8:30 am to 5 pm (administration only)
Saturday 8 am to 4 pm (once a month)
Sunday – Closed
---
Legacy Family Dental
Dentist: Melissa Mariana DDS, Namisha Shah Hoffman DDS, and Ashley Papesh Place
Address: 6655 Post Road Suite A, Dublin, OH 43016
Website: legacyfamilydentaldublin.com
Phone Number: (614) 336-7643
Description:
Legacy Family Dental is a complete health dental office. They understand that a healthy mouth and healthy body go hand in hand. Here, they have a different approach to dentistry and strive to keep your entire body healthy. These three dental providers put the patient first and are focused on preventive dental care and bridging the gap between medical and dental care.
Office hours:
Monday 10:30 am to 6 pm
Tuesday 6:30 am to 3 pm
Wednesday 6:30 am to 3 pm
Thursday 6:30 am to 3 pm
Friday – Closed
Saturday – Closed
Sunday – Closed
---
Dublin Dental Care
Dentist: Roland Pagniano DDS, MS
Address: 6805 Avery-Muirfield Drive Dublin, OH 43016
Website: dublindentalcareohio.com
Phone Number: (614) 702-2677
Description:
Dublin Dental Care offers extended hours to accommodate everyone's schedules. They put comfort first and strive to help you relax with a friendly atmosphere and warm, welcoming staff. They use the most modern, up to date equipment and technology, and Dr. Pagniano has been named one of Americas Top Denstists. This dental group sets apart above the rest with the service they provide. They take their time and do not rush you in and out. They ensure you understand your options and the procedures you will under go thoroughly and help you in any way they can.
Office hours:
Monday 8 am to 5 pm
Tuesday 8 am to 5 pm
Wednesday 8 am to 7 pm
Thursday 10 am to 7 pm
Friday 8:30 am to 2 pm
Saturday 8 am to 2 pm (every other saturday)
Sunday – Closed
---
Be Ready For Your Emergency Dental Dublin Visit
In order to receive emergency care in Dublin, there are things you need to remember. A Dublin emergency provider will need you to bring a photo id to your visit so they can confirm your identity. They will require a copy of your insurance card or paperwork to ensure the services you receive are correctly billed. You will need to bring payment for the services you will be receiving. You may want to call ahead to confirm the payments methods the dental are provider accepts, as well as if they offer any type of financial aid or payment plans if you cannot afford payment in full. Additionally, some emergency dental services, such as an emergency tooth extraction, will require dental anesthesia. You should bring a driver with you in case you require sedation services.
Choosing The Right Walk In Urgent Care Dentist in Dublin
If you are experiencing a dental emergency and must use a walk in dentist, you may not be familiar with their work. In this case, you will want to validate the urgent care dentist you are about to see. I order to do this, you can research the walk in dentist online, speak with past and present patients, and speak to your family and friends about their opinions. You can also perform background checks on the urgent care dentist of your choice on your local dental society website.It also helps to be pro active and perform this research prior to experiencing a dental emergency, and keep a list handy.
Medically Fact-Checked & Written by Our Dental Editorial Team
You can read more about our editorial guidelines by clicking this link and learn more about the Emergency Dentists USA editorial team here.