Helping Thousands of People Each Year Find Dental Services
Emergency dental surgery, cavities, general dental care.
Find immediate help, no insurance required.
Get relief from chipped, cracked or lost teeth, abscesses or toothaches.
Emergency Dentist Brookhaven, GA – Find a 24 Hour Dentist
Brookhaven is the perfect suburb to move to if you want to enjoy the bright lights of Atlanta, but still be on the outskirts of the big city. With all there is to see and do in the big ATL, you don't want a toothache to slow you down. Instead of roaming around the big city, which does have some potentially dangerous areas, you can save time and find a dentist quickly and easily.
Emergencydentistsusa.com has created a list of dentists that are in and around Brookhaven, GA. Since Brookhaven is so close to Atlanta, you have plenty of dentist offices to choose from. You also have a wide variety of dentist offices to choose from, whether it be a pediatric dentist or an orthodontist.
If you don't have time to get online, you can simply call our free dentist finder hotline. One of the friendly operators will be glad to help you find a dentist that will meet your needs. They can give you directions to the office of your choice and they can also schedule your first appointment for you. Once your first appointment is booked, be sure to arrive early. Make sure to bring a copy of your ID, a list of any medications that you're on, insurance cards, and any copay that may be due at the time of service.
Emergency Dental Office Brookhaven, GA
When you have an emergency, you'll want to find a doctor that can see you and provide treatment quickly. Brookhaven has a lot of local dentists since it is so close to Atlanta so you won't have to travel far to find one that can accommodate your needs. Most patients will visit a general dentist first to receive their diagnosis and then be referred, if needed, from there.
Walk-in dental clinics – walk-in dental clinics offer dental visits without the hassle of making an appointment or waiting days or weeks to see the dentist.

Emergency 24-Hour Dental Clinics – this type of dental clinic has a dentist available 24-hours per day and seven days per week.

After Hour Dentists – an after hour dental clinic offers services outside of the standard 9 a.m. to 5 p.m. office hours. After hour dental clinics often include weekend or evening appointments.
Brookhaven Dental Associates
Phone Number: (404) 816-9336
Address: 1407 Dresden Dr #200, Atlanta, GA 30319
Website: https://brookhavendentalassociates.com/
Doctors: Dr. Vikram Bhatia, DMD, Dr. Jeffrey Chen, DMD, Dr. Craig Foster Smith, DDS, Dr. Cassandra Lichkay, DMD
Description: Brookhaven Dental Associates can help you with the majority of your family's dental needs. From cleanings to orthodontics, they have experience with it all. They can even whiten your teeth to give you the beautiful healthy smile that you've always dreamed of.
Mon 9:00 AM – 5:00 PM
Tue 9:00 AM – 5:00 PM
Wed 9:00 AM – 5:00 PM
Thu 9:00 AM – 5:00 PM
Fri 9:00 AM – 5:00 PM
Town Dentistry
Phone Number: (404) 631-6277
Address: 804 Town Blvd #2010, Atlanta, GA 30319
Website: www.towndentistry.com
Doctors: Heather R. Frodge, DMD, Allison S. Thompson, DMD, Samantha Johnson, DMD
Description: Town Dentistry is able to treat any dental problems that you may have and they are also able to make your smile more beautiful. Experts in general dentistry as well as cosmetic dentistry, their team can give you the perfect smile. Their friendly environment and one-on-one approach makes their patients comfortable each time they receive treatment.
Mon 8:00 AM – 5:00 PM
Tue 9:00 AM – 6:00 PM
Wed 8:00 AM – 5:00 PM
Thu 9:00 AM – 6:00 PM
Fri 8:00 AM – 4:00 PM
Brookhaven Family Dentistry
Phone Number: (770) 451-0611
Address: 3575 Durden Dr NE #102, Atlanta, GA 30319
Website: www.brookhavenfamilydentistry.com
Doctors: Dr. Andrew Kokabi
Description: Brookhaven family dentistry can help you fix your smile and keep it beautiful. Offering preventive treatment as well as cosmetic treatment, they can get you in a routine to always have a lasting smile. With extended hours and Saturday hours, they try to accommodate even the busiest patients.
Mon 8:00 AM – 5:00 PM
Tue 5:00 AM – 5:00 PM
Wed 12:00 PM – 8:00 PM
Thu 8:00 AM – 5:00 PM
Fri 8:00 AM – 5:00 PM
Sat 9:00 AM – 3:00 PM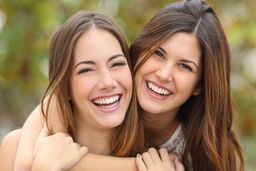 24 Hour Emergency Dentist Brookhaven
Whenever you have a toothache that has lasted longer than a couple of hours, it could be something serious. If the pain has onset without any injury, it is possible that you have an infection. If there is an infection and it is left untreated, then it could potentially spread to other teeth and to the jaw. If you've had any sort of injury to your mouth, let a doctor check you thoroughly prior to going to the dentist.
If you're going to a dentist for the first time, make sure to check their credentials to ensure that they are up to date. You can do that by checking when you go into the office. They typically have their certifications hanging on the walls within the office. If you'd like to check prior to going to your appointment, you can search the doctor's name on the Georgia Dental Association website.