Helping Thousands of People Each Year Find Dental Services
Emergency dental surgery, cavities, general dental care.
Find immediate help, no insurance required.
Get relief from chipped, cracked or lost teeth, abscesses or toothaches.
Emergency Dentist Cutler Bay, FL – Find a 24 Hour Dentist
Located in Miami-Dade county, Cutler Bay has a population of just under 45,000 residents. Included in the boundaries of this beautiful Florida town is the edge of the huge Biscayne National Park. From hiking to swimming, boating, and fishing, this area of Florida provides a huge variety of outdoor activities for adults and children. Situated close to the Miami-Dade area, there is no shortage of excellent dentists available to anyone visiting Cutler Bay. From oral surgeons to orthodontists to general dentists, all of your dental needs are provided for in this Florida city.
The Emergencydentistsusa.com website is the perfect place to being your search for a new Cutler Bay emergency dentist. Simply log onto the website and scroll through our comprehensive listing of hand-selected dentists to find the dental office that suits your needs. You can then click on the dental office to see important information like office hours, office specialties, services provided, and even insurances accepted. Our convenient website makes it easy to select the right Cutler Bay emergency dentist for your particular dental needs.
When you are unable to access the internet or need a little more help selecting a new Cutler Bay emergency dentist, use our toll-free dentist finder hotline. Speak with a caring customer representative who can help you to choose the right dentist for your needs. Our agents can even help you to set up your very first dental appointment. Remember to bring your dental insurance card with you to your dental visit. You will also need your photo ID and any necessary dental insurance copayment for your first office appointment. Arrive at least 10 to 15 minutes prior to the appointment time to fill out the new patient paperwork.
Emergency Dental Office Cutler Bay, FL
With a large selection of local dental offices, Cutler Bay is a great place to find your new emergency dental clinic. Located in the Miami-Dade area, this city has general dentists, orthodontists, periodontists, and dental surgeons waiting to help you get out of that terrible toothache pain. When you have a painful dental emergency, Cutler Bay has the dental office that suits your needs.
Walk-in dental clinics – walk-in dental clinics offer dental visits without the hassle of making an appointment or waiting days or weeks to see the dentist.

Emergency 24-Hour Dental Clinics – this type of dental clinic has a dentist available 24-hours per day and seven days per week.

After Hour Dentists – an after hour dental clinic offers services outside of the standard 9 a.m. to 5 p.m. office hours. After hour dental clinics often include weekend or evening appointments.
Towncare Dental Cutler Bay
Phone Number: 786-619-3434
Address: 20533 Old Cutler Road, Cutler Bay, FL 33189
Website: www.towncaredental.com
Doctors: Dr. Ribeiro, Dr. Caravia, Dr. Cabanzon, Dr. Porras, Dr. Lubin, Dr. Sosa, Dr. Saenz
Description: Offering a host of health care options including routine oral cancer screenings, Town Care Dental provides whole body dental health. General dentistry options include cleanings, digital x-rays, fillings, and implants along with family care for children and seniors. Cosmetic dentistry is also an option at this dental clinic with veneers and whitening services.
Mon 8:00 AM – 5:00 PM
Tue 8:00 AM – 5:00 PM
Wed 8:00 AM – 5:00 PM
Thu 8:00 AM – 5:00 PM
Fri 8:00 AM – 5:00 PM
South Dade Family Dentistry
Phone Number: 305-388-4886
Address: 18543 S. Dixie Hwy, Cutler Bay, FL 33157
Website: www.dentistsouthdademiamifl.com
Doctors: Dr. Corpas
Description: Highly recommended by Cutler Bay residents, South Dade Family Dentistry provides dental services that include general dentistry, children's dentistry, and cosmetic dentistry. Offering digital x-rays, oral cancer screenings, and custom aesthetics, this dental clinic is truly a one-stop center for oral health. Convenient Saturday hours make it simple to get your dental work accomplished without missing work.
Mon 9:00 AM – 5:00 PM
Tue 9:00 AM – 5:00 PM
Wed 9:00 AM – 5:00 PM
Thu 9:00 AM – 5:00 PM
Fri 9:00 AM – 4:00 PM
Sat 9:00 AM – 2:00 PM
Great Expressions Dental Centers
Phone Number: 305-238-6777
Address: 20335 Old Cutler Road, Suite 200, Miami, Florida 33189
Website: www.greatexpressions.com
Doctors: Dr. Ferrer, Dr. Goncalves, Dr. Pellerano
Description: From general dental care to dental surgery, Great Expressions Dental Centers offers a full-service dental experience. Three excellent dentists provide cosmetic dental procedures along with whole mouth restorations to keep your smile perfect. Treating children and adults, this dental clinic has state-of-the-art technology along with a kind and caring atmosphere.
Mon 8:00 AM – 5:00 PM
Tue 8:00 AM – 5:00 PM
Wed 8:00 AM – 5:00 PM
Thu 8:00 AM – 5:00 PM
Fri 8:00 AM – 5:00 PM
Sat 8:00 AM – 1:00 PM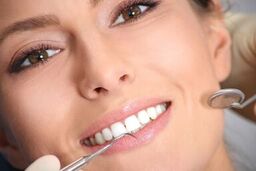 24 Hour Emergency Dentist Cutler Bay
Toothache pain can definitely make you miserable, and finding a great Cutler Bay dentist should not add to your pain. When your toothache pain continues for more than an hour or two, it is very important to seek professional help from an emergency dentist. If your dental emergency stems from a car accident or a fall, visit your local hospital emergency department or urgent care center to ensure that you do not have more dangerous injuries. Your general dentist can offer you help with tooth repairs and even the replacement of a lost tooth.
Selecting a new Cutler Bay emergency dentist means taking the time to check the dentist's current licensing and credentials. You can accomplish this by visiting the dental office prior to your appointment and speaking with the office receptionist. Many dentists keep their current licensing information on display for their patients. You can also access the Florida Dental Association website to gather this important information. Just click on the search box and enter your new dentist's name to receive the information that you need to make a great decision.