Helping Thousands of People Each Year Find Dental Services
Emergency dental surgery, cavities, general dental care.
Find immediate help, no insurance required.
Get relief from chipped, cracked or lost teeth, abscesses or toothaches.
Emergency Dentist Franklin, IN – Find a 24 Hour Dentist
Whether you came to Franklin, IN to try one of the delicious offerings from Ritters Frozen Custard or you are here because you have recently purchased a new home, you do not have time to deal with tooth pain. However, you cannot predict the future and you never know when pain will arise, so it is important to know that you do have options available to you. Should you need an emergency dentist, family dentist, or even an oral surgeon, Franklin, IN has options available to you.
Emergencydentistsusa.com has taken the time to create a helpful list of available dentists in the Franklin, IN area. You will find that there is a large selection of dental specialists to include pediatric dental professionals, orthodontists, periodontists, family dentists, and more. All you need to do to find the right dentist for you is browse our list and identify a nearby location. If you do not have time to take a look at the list, please call our toll-free dentist finder line and we will match you up with the right dentist for your needs.
Each one of our team members has been trained to help you quickly identify and locate a dentist near you who is ready to meet your needs. Our team will even help you schedule your first appointment and provide you with the directions needed to get to the office. It is important that you arrive anywhere from 15 to 20 minutes prior to your appointment time to fill out paperwork. Do make sure you bring your current valid ID, insurance card, copayment, and a list of all allergies and medications you take.
Emergency Dental Office Franklin, IN
If you need a dentist in Franklin, IN, you will not be hard pressed to find one. In fact, there are many options available to you in your local area. You will find everything from general dentists to cosmetic dentists and even orthodontists. Often times, patients start out at their general dentist who will look over their teeth and make a diagnosis. Your general dentist is able to correct many dental problems for you, but if they do not offer a procedure you need, they will refer you out to a specialist who can handle the procedure for you.
Walk-in dental clinics – walk-in dental clinics offer dental visits without the hassle of making an appointment or waiting days or weeks to see the dentist.

Emergency 24-Hour Dental Clinics – this type of dental clinic has a dentist available 24-hours per day and seven days per week.

After Hour Dentists – an after hour dental clinic offers services outside of the standard 9 a.m. to 5 p.m. office hours. After hour dental clinics often include weekend or evening appointments.
Richardson Dental Center
Phone Number: (317) 738-3111
Address: 799 W. Jefferson Street, Franklin, IN 46131
Website: http://www.franklin-dentist.com/
Doctors: Dr. Adam Richardson
Description: Richardson Dental Center is your number one choice for dental care. We provide you with compassionate care that is honest and does not place any pressure on you. We make sure to explain all procedures to you in a way that ensures you understand, so that you can choose the best care for your needs. We are committed to offering you a calm and family-friendly atmosphere for all of your dental needs.  
Mon 8:00 AM – 5:00 PM

Tue 8:00 AM – 5:00 PM

Wed 8:00 AM – 5:00 PM

Thu 8:00 AM – 5:00 PM

Fri By appointment only
Franklin Family Dentistry
Phone Number: (317) 736-6361
Address: 1035 W. Jefferson St., Franklin, IN 46131
Website: https://franklinfamilydentistry.com/
Doctors: Dr. Sharon Haley, Dr. Nell Thompson, Dr. Lori Shattuck
Description: Franklin Family Dentistry is the answer to all of your dental problems. We specialize in all types of comprehensive procedures to ensure that your dental needs are always met. We are always ready to take on new patients and our services are not only affordable, but we offer patient financing. We believe that all patients should be able to receive the care they need. Our doctors have over 60 years of combined experience and we cannot wait to see you here in our office.
Mon 7:00 AM – 8:30 PM

Tue 7:00 AM – 8:30 PM

Wed 7:00 AM – 8:30 PM

Thu 7:00 AM – 8:30 PM

Fri 7:00 AM – 2:00 PM
Daniel S. Martin Orthodontics
Phone Number: (317) 736-0607
Address: 1000 W. Jefferson St., Franklin, IN 46131
Website: www.martinorthosmiles.com
Doctors: Dr. Daniel S. Martin
Description: Daniel S. Martin Orthodontics is ready to help you regain confidence and take control of your smile. We believe that everyone should have a straight and beautiful smile that not only glows when you smile, but is healthy too. We offer a wide range of services from Invisalign down to corrective surgery to ensure your smile is as straight as possible. We work hard to bring you the latest in dental technology and you will enjoy comfort in our office and compassion from our dental care team.
Mon 8:00 AM – 5:00 PM

Tue 8:00 AM – 5:00 PM

Wed 8:00 AM – 5:00 PM

Thu 8:00 AM – 5:00 PM

Fri Closed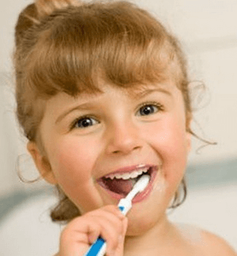 24 Hour Emergency Dentist Franklin
If you are currently experiencing tooth pain and it has lasted for more than an hour or two, you should seek out immediate dental care for your tooth. If you were involved in any type of accident, it is important that you head to the local ER or urgent care center first to ensure that you do not have any serious injuries or broken bones. Once you have been evaluated and cleared to leave, you should seek out emergency dental care for your tooth pain.
Whenever you do visit any new dentist in Franklin or beyond, you should check out the dentist's licenses, credentials, and certifications to ensure that they are valid and up to date. To do this, you should search the dentist's name on the Indiana Dental Association website. You can also check inside of the reception area at the dentist's office, as many of them do post their credentials and licenses there.