Helping Thousands of People Each Year Find Dental Services
Emergency dental surgery, cavities, general dental care.
Find immediate help, no insurance required.
Get relief from chipped, cracked or lost teeth, abscesses or toothaches.
Emergency Dentist The Hammocks, Florida – Find a 24 Hour Dentist
Whether you're visiting this beautiful Miami suburb or you've decided to call one of these gorgeous homes your own, a dental pain can definitely put all of your plans on hold. Taking over-the-counter pain medications may help to ease the discomfort for a while, but if the pain you're encountering is from an infection, it is only going to continue to progress. Without treatment, you're jeopardizing the health of that tooth, and also possibly causing harm to the teeth that surround it.
Emergencydentistsusa.com has a thorough directory of local dentists that can help with your dental pain. From dentists that do minor work such as cleanings and fillings to specialists that can perform extractions and root canals, we have listed them all. Simply go through our directory and pick one on your own or give our toll free number a call. Getting help for your toothache has never been simpler, and we can even help you set up your first appointment.
As with any first visit to a care provider, you'll want to make sure you bring all of your important documentation. A valid ID, your insurance card, a co-pay, a list of any prescriptions you may take, and a list of anything you may be allergic to are all good things to bring along.
Emergency Dental Office The Hammocks, FL
Being that The Hammocks are a suburb of Miami, there are many dental offices to choose from in and around the area. These offices are open a variety of hours to fit the needs of their patient's busy schedules. With each office offering a variety of services, it's simple to select one that will accommodate your schedule, provide the service that you need, and do it at a price that you can afford.
Walk-in dental clinics – walk-in dental clinics offer dental visits without the hassle of making an appointment or waiting days or weeks to see the dentist. 

Emergency 24-Hour Dental Clinics – this type of dental clinic has a dentist available 24-hours per day and seven days per week. 

After Hour Dentists – an after hour dental clinic offers services outside of the standard 9 a.m. to 5 p.m. office hours. After hour dental clinics often include weekend or evening appointments.
Anillo Dental Center
Phone Number: 305-382-5000
Address: 10201 Hammocks Blvd # 146, Miami, FL 33196
Website: http://www.miamifldentist.com/
Doctors: Dr Manny Anillo
Description: The team at Anillo Dental Center focuses on giving their patients the best care possible. They provide extreme mouth makeovers that give their patients new beautiful smiles to last a life time. Excelling in cosmetic dentistry, Dr Anillo and his group go above and beyond to ensure that every patient leaves with a fabulous smile.
Mon 9:00 AM – 6:00 PM
Tue 9:00 AM – 6:00 PM
Wed 9:00 AM – 6:00 PM
Thu 9:00 AM – 6:00 PM
Fri 9:00 AM – 2:00 PM
Sat 9:00 AM – 2:00 PM
Hammocks Dental Group
Phone Number: (305) 387-5700
Address: 9280 Hammocks Blvd Suite 102, Miami, FL 33196
Website: http://www.miamifldentist.com/
Doctors: Dr Erik Calderon, Audrey Button, Emma Buckett, Hellen Hill, Arianna McDonald
Description: Founder and leader, Dr Calderon provides patients with a relaxing atmosphere where all of their dental needs can be met. With very flexible hours to meet any schedule and an experienced team, you can be sure that you are getting excellent service whenever you need it.
Mon 9:00 AM – 6:00 PM
Tue 9:00 AM – 6:00 PM
Wed 9:00 AM – 12:00 AM
Thu 9:00 AM – 12:00 AM
Fri 10:00 AM – 4:00 PM
Sat 10:00 AM – 4:00 PM
South Dental West Kendall
Phone Number: (305) 383-2090
Address: 16233 SW 88th St, Miami, FL 33196
Website: http://southdental.org/
Doctors: Multiple
Description: South Dental offers multiple dentist offices throughout the area. With promotions and a VIP card offered, they make it affordable for people without insurance to still keep their smile healthy. With state of the art offices and a well-trained staff, you can be sure that your teeth are in good hands when you choose them for your dental care.
Mon 9:00 AM – 6:00 PM
Tue 9:00 AM – 6:00 PM
Wed 9:00 AM – 9:00 PM
Thu 9:00 AM – 6:00 PM
Fri 9:00 AM – 6:00 PM
Sat 9:00 AM – 6:00 PM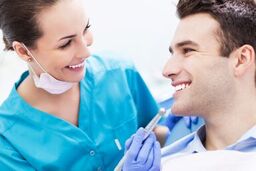 24 Hour Emergency Dentist The Hammocks
Any time you are experiencing mouth pain, it is important that you get to the dentist quickly. Give our toll free number a call or search through our directory for a local dentist that is open and ready to take your appointment. Going to an emergency room is only a good option if your mouth or teeth are hurting as a result of another injury such as a fall or sports injury. In that case, you need to get your entire head and body checked in case you may have a concussion or some other injury. The doctor at the ER will then direct you to a dentist once everything else has been thoroughly checked.
As with any dentist, always check credentials to ensure that you are going to someone that is up-to-date on their certifications. You can check them by simply entering their name on the South Florida Dental Association site and the Florida Dental Association site. They will also have these displayed in their office when you go for your appointment.