Helping Thousands of People Each Year Find Dental Services
Emergency dental surgery, cavities, general dental care.
Find immediate help, no insurance required.
Get relief from chipped, cracked or lost teeth, abscesses or toothaches.
Emergency Dentist Palos, IL – Find a 24 Hour Dentist
Palos Heights, Illinois is a beautiful town filled with large homes and stunning landscapes. It is the perfect place for a family getaway or to call home. No matter why you are there, there is never a good time or reason to have tooth pain that slows down your fun time. If you begin to experience an ache in your gums or teeth, you need to locate a dentist immediately to find out what is causing your pain.
Lucky for you, emergencydentistsusa.com provides an online directory of dentists by area that you can search. They also provide a list of some of the services that each dentist offers as well as their locations. If you'd rather speak to a live operator, you can call our toll free number and we'll help you with finding a dentist that is available when you need them and can offer the services that will help resolve your tooth pain quickly. Our friendly staff can even help you make your first appointment and provide you with directions to get to the office.
With any first appointment to an office, you need to arrive about 15 to 20 minutes ahead of time to fill out new patient paperwork. Bring with you a valid form of ID, your proof of insurance, any copay that may be required, a list of current medications, and a list of anything you may be allergic to. If you tend to have dental anxiety, you should consider contacting the dentist office directly ahead of time so they can make you comfortable during your visit.
Emergency Dental Office Palos, IL
Palos has a variety of dentist offices for you to choose from. Pediatric offices, general dentistry, and oral surgeons are just a few of the types of specialists that you'll be able to see. Depending on your need, most people go to the general dentist office and then get referred from there.
Walk-in dental clinics – walk-in dental clinics offer dental visits without the hassle of making an appointment or waiting days or weeks to see the dentist. 

Emergency 24-Hour Dental Clinics – this type of dental clinic has a dentist available 24-hours per day and seven days per week. 

After Hour Dentists – an after hour dental clinic offers services outside of the standard 9 a.m. to 5 p.m. office hours. After hour dental clinics often include weekend or evening appointments.
Palos Dental Center
Phone Number:  (708) 448-9416
Address: 12721 Harlem Ave, Palos Heights, IL 60463
Website: www.palosdentalcenter.com
Doctors:Leslie A McKane DDS, Richard J McKane DDS, Joseph Mardjetko DDS
Description: Palos Dental Center offers a variety of services from basic cleanings all the way to emergency services such as chipped or knocked out teeth. The kind staff is also able to provide orthodontic solutions as well as cosmetic procedures. With hours on Saturday, they do their best to be available to their patients as much as possible to minimize scheduling inconveniences.
Mon 7:00 AM – 5:00 PM
Tue 7:00 AM – 5:00 PM
Wed 7:00 AM – 11:00 AM
Thu 7:00 AM – 5:00 PM
Fri 7:00 AM – 1:00 PM
Sat 7:00 AM – 12:00 PM
College Drive Dental Associates
Phone Number: (708) 361-4626
Address: 7550 West College Drive, A, Palos Heights, IL 60463
Website: www.collegedrivedental.com
Doctors: Dr. Joseph Uhrich, DDS, Kinjal Patel, DMD
Description: College Drive Dental Associates offers a warm and friendly environment for their patients. If you are a person that suffers from dental anxiety, they will do their best to keep you calm and help you have a pleasant visit. Offering a large range of services from regular cleanings to orthodontic work, this office can be your one stop for all dental work.
Mon 8:00 AM – 8:00 PM
Tue 8:30 AM – 8:00 PM
Wed 8:30 AM – 5:00 PM
Thu 10:00 AM – 5:00 PM
Fri 8:00 AM – 2:00 PM
Sat 8:00 AM – 12:00 PM
Tru Family Dental Palos Hills, IL
Phone Number: (708) 315-6861
Address: 9957 S Roberts Rd, Palos Hills, IL 60465
Website:  trufamilydental.com
Doctors: Multiple
Description: Family Dental is a dental office chain that is located primarily throughout the Midwest. They offer a variety of services, including extractions, dental implants, pediatric dentistry, and even treat dental emergencies. With a full range of other services and so many locations, it's easy to see why so many people choose them as their dentist.
Mon 9:00 AM – 5:00 PM
Tue 9:00 AM – 7:00 PM
Wed 9:00 AM – 7:00 PM
Thu 9:00 AM – 1:00 PM
Fri 9:00 AM – 1:00 PM
Sat 9:00 AM – 1:00 PM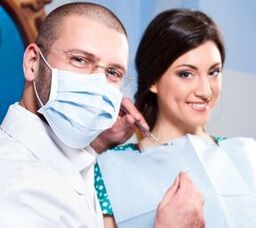 24 Hour Emergency Dentist Palos
When your mouth hurts, whether it is pain from your teeth or gums, you will need to find immediate relief. Let us here at emergencydentistsusa.com help you when you need it the most. If your pain is due to an accident such as a car wreck, you'll need to head to your local ER first and get checked by a doctor ensure that there isn't anything else going on that could be causing your pain. Once you are cleared from there, they will direct your to a dentist.
Make sure that the dentist that you are going to is certified. You can easily do this by checking the Illinois Dental Society. Most dentist offices will also have their credentials on display if you would like to check them when you go in for your visit.