Helping Thousands of People Each Year Find IMMEDIATE Dental Services
Get relief from chipped, cracked or lost teeth, abscesses or toothaches.
Emergency dental surgery
24 hour services - Includes weekends, nights and holidays
Partner dentists accept PPO private insurance, cash or credit only
Emergency Dentist Park Ridge, IL- Find a 24 Hour Dentist
Park Ridge is a suburb of Chicago with a population of approximately 40,000 people. Whether you are new to Park Ridge or relaxing at The Everafter Skin Spa after a hard day's work or enjoying a night on the town at the infamous Beer on the Wall, Park Ridge is a place to get away from it all, don't let a tooth pain ruin your plans.
When you need to find a dentist fast who offers walk in availability or extended hours in Park Ridge, IL turn to emergencydentistsusa.com for help. We have compiled a list of dentists and dental specialists in the Park Ridge area for your convenience. The only thing you will need to do is view the list and choose the dentist that you want to visit and then give them a call. If you are in a rush or cannot view the list right now, but you still need a dentist, please call our toll-free dentist finder hotline.
Our team of friendly operators is trained to listen to your needs and help you identify the best dentist or specialist for you. We will look for a nearby options and will let you know who is closest to you, their hours of operation, and what insurances they accept. All you need to do is tell us which dentist you like to visit and we will schedule your first appointment for you. We do suggest that you arrive about 20 minutes prior to your scheduled appointment time and that you bring a photo ID, your insurance card, and any applicable copayment you may have.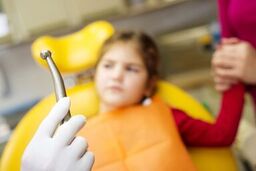 Emergency Dental Office Park Ridge, IL
We know you may find it difficult to find a dentist you can trust when you are far from home. The city of Park Ridge makes it easy with a fine selection of general and pediatric dentists for you to choose from when those dental emergencies strike. If your new dentist finds something that requires a specialist treatment, we also have a great selection of orthodontists, cosmetic dentists, oral surgeons, and much more.
Walk-in dental clinics – walk-in dental clinics offer dental visits without the hassle of making an appointment or waiting days or weeks to see the dentist.

Emergency 24-Hour Dental Clinics – this type of dental clinic has a dentist available 24-hours per day and seven days per week.

After Hour Dentists – an after hour dental clinic offers services outside of the standard 9 a.m. to 5 p.m. office hours. After hour dental clinics often include weekend or evening appointments.
Purely Smiles Dental
Phone Number: 847-348-8834
Address: 2024 Oakton St, Park Ridge, IL 60068
Website: www.purelysmiles.com
Doctors: Dr. Yeoh Koh
Description: Purely Smiles Dental offers pediatric and general dentistry services for your dental emergencies. Dr. Koh is experienced in preventative dental care, fillings, crowns, root canal therapy, extractions, dentures, implants, and much more. Twice a week, Purely Smiles Dental has extended office hours for your convenience. Dr. Koh offers same day and next day appointments for your dental emergency.
Mon 9:00 AM – 800 PM
Tue 9:00 AM – 2:00 PM
Wed 8:00 AM – 12:00 PM
Thu 9:00 AM – 8:00 PM
Fri 8:00 AM – 12:00 PM
Sat 9:00 AM – 6:00 PM
Awesome Dentistry
Phone Number: 224-217-5400
Address: 2604 E Dempster St Suite 502, Park Ridge, IL 60068
Website: www.myawesomedentists.com
Doctors: Dr. Sangita Jain, Dr. Emma G. Alandy (General Dentist), Dr. Caplin, Dr. Paul S. Petrungaro (Periodontist), Dr. Amir Danesh, Dr. Fuwad Al-Sabek (Endodontist)
Description: Awesome Dentistry is here for all of your pediatric and general dentistry emergencies. The dentists at Awesome Dentistry offer extended weekday and Saturday office hours for convenience. Awesome Dentistry is experienced in preventative dental services, fillings, root canal therapy, crowns, extractions, dentures, implants and so much more. Awesome Dentistry has dental specialists on-site for your added convenience.
Mon 10:00 AM – 7:00 PM
Tue 9:00 AM – 5:00 PM
Wed 10:00 AM – 7:00 PM
Thu 9:00 AM – 5:00 PM
Fri 9:00 AM – 2:00 PM
Sat 9:00 AM – 1:00 PM
Davis & Engert Dentistry
Phone Number: 847-698-2161
Address: 20 Main St, Park Ridge, IL 60068
Website: https://dentistinparkridge.com/
Doctors: Dr. James Davis, Dr. Arlene Engert, Dr. Julie Davis
Description: The dentists at Davis & Engert put your comfort above all else. Davis & Engert offer extended hours for your family's emergency dental needs. Davis & Engert provides all levels of general dentistry care including cleanings, fillings, root canal therapy, extractions, crowns, dentures, and much more. If your new dentist determines that you need specialized dental services, Drs. Davis and Engert will refer you to one of their friendly colleagues.
Mon 9:00 AM – 8:00 PM
Tue 9:00 AM – 5:30 PM
Wed 7:00 AM – 7:30 PM
Thu 7:00 AM – 7:30 PM
Fri 8:00 AM – 4:00 PM
Sat 8:00 AM – 1:00 PM
24 Hour Emergency Dentist Park Ridge
Tooth pain can strike at the most inconvenient times. During the week, on weekends, and even on vacation. Tooth pain is the often the first warning sign of a bigger problem. It is best to be seen as soon as possible to get the problem taken care of. If the pain persists for more than a few hours or is the result of a known injury, please visit the local hospital emergency room or make an appointment with an emergency dentist to rule out any serious issues.
Before you visit a new dentist in Park Ridge, please take a moment to verify that your new dentist's licenses and credentials are all active. To do this, you should visit the Illinois Dental Association's website and perform a search of the dentist's name and licensing information. If you are unable to access the internet, ask your new dentist's receptionist for assistance. She will be happy to assist you in obtaining copies of these documents.