Helping Thousands of People Each Year Find Dental Services
Emergency dental surgery, cavities, general dental care.
Find immediate help, no insurance required.
Get relief from chipped, cracked or lost teeth, abscesses or toothaches.
Emergency Dentist University, FL- Find a 24 Hour Dentist
Known to locals often as "University West" due to its nearby location to the University. Tampa is nearby to city limits to the east and south, with University of South Florida to the north. With so many bustling locations nearby, you don't have the time to waste dealing with unnecessary tooth pain. A toothache doesn't discriminate and it comes on at the worst possible time. Most often, no one realizes that there are emergency dentists that offer extended business hours for those in need of immediate care.
Emergencydentistsusa.com has taken the hassle out of learning what dentists locally offer emergency services by compiling a comprehensive list. You will find the list easy to use as it offers all the important information you could ever need. The name of the dentists, the services they offer, their contact details as well as their office hours. When you are in need of someone who provides almost immediate medical attention to emergencies, than you are in luck.
If you find that you are unable to access the website, you can place a call to our toll free number and one of our friendly agents will be happy to assist you. They can walk you through the process and even set up your very first visit for you. You will want to make sure you gather a few things in preparation for your first appointment. These items include your ID card, a valid insurance card and any necessary copays you may acquire. You will also want to make sure you arrive at least 15 minutes early to fill out any necessary paperwork and be sure to let them know of any allergies and current medications you take ahead of time.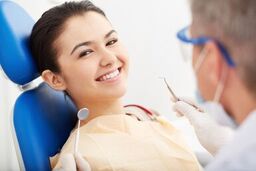 Emergency Dental Office University, FL
With University's close proximity to many large areas, you have a variety of options to choose from when it comes to selecting an emergency dentist. A toothache may not see like something you should worry about, but while it can seem like a common problem, but it can be a symptom to something more worrisome that needs to be checked out by a professional. Below you will find a listing of our top choices for emergency dentists in University, Florida.
Walk-in dental clinics – walk-in dental clinics offer dental visits without the hassle of making an appointment or waiting days or weeks to see the dentist.

Emergency 24-Hour Dental Clinics – this type of dental clinic has a dentist available 24-hours per day and seven days per week.

After Hour Dentists – an after hour dental clinic offers services outside of the standard 9 a.m. to 5 p.m. office hours. After hour dental clinics often include weekend or evening appointments.
Dental Walk-in Clinic of Tampa Bay
Phone Number: 813-636-9400
Address: 4240 W Kennedy Blvd Tampa FL 33609
Website: www.dentalwalkin.com
Doctors: Dr. Mark R. Holmes DMD, Dr. Philip L. Gibson DMD, Dr. Daniel Slaybaugh DMD
Description: The professionals at the dental walk-in clinic of Tampa Bay offers a variety of services from your your annual checkup and dental cleaning to more advanced procedures such as tooth extractions, dentures and implants.
Mon 7:00 AM – 5:00 PM
Tue 7:00 AM – 9:30 PM
Wed 7:00 AM – 9:00 PM
Thu 7:00 AM – 9:00 PM
Fri 7:00 AM – 9:00 PM
Sat 7:00 AM – 7:00 PM
Tampa Emergency Dentist 24/7
Phone Number: 813-908-8880
Address: 16654 N. Dale Mabry Hwy #200 Tampa Fl 33618
Website: www.tampaemergencydentist247.com
Doctors: Drs Frederick A. Enlow and Vance, Harold T Enlow
Description: Emergency Dental Care 24/7 offers services for patients who find that they require emergency dental services. A wide array of services such as cosmetic and restorative options are also available. The self-assessment can be taken online ahead of an appointment to see what services may be necessary.
Mon 7:00 AM – 5:00 PM
Tue 7:00 AM – 5:00 PM
Wed 7:00 AM – 5:00 PM
Thu 7:00 AM – 5:00 PM
Fri 7:00 AM – 12:00 PM
Smile Bright Dental
Phone Number: 813-885-3900
Address: 8370 W. Hillsborough Ave Tampa FL 33615
Website: www.mysmilebrightdental.com
<-strong>Doctors: Dr. Tehrani & Dr. Chadha
Description: Smile Bright Dental offers emergency dental services 24/7. In addition to emergency treatments they also offer dental cleanings, extractions, bondings, root canals, and cosmetic or teeth whitening services.
Mon 9:00 AM – 5:00 PM
Tue 9:00 AM – 5:00 PM
Wed 9:00 AM – 5:00 PM
Thu 9:00 AM – 5:00 PM
Fri 9:00 AM – 5:00 PM
Sat 9:00 AM – 2:00 PM
24 Hour Emergency Dentist University
Unfortunately, a toothache doesn't wait until the 'perfect' time to strike. It can come on quick and happen anywhere, even if you're on vacation or just visiting University, Florida. But the good news is that there are many options available for you when it comes to finding emergency dental treatments. If your tooth injury or pain was caused by an accident it might be best to visit the local emergency room first.
You'll want to ensure the dentist you choose has the appropriate and updated qualifications. You can verify this information by checking out the Florida Dental Association website and doing a quick search well before your appointment.