Helping Thousands of People Each Year Find Dental Services
Emergency dental surgery, cavities, general dental care.
Find immediate help, no insurance required.
Get relief from chipped, cracked or lost teeth, abscesses or toothaches.
Emergency Dentist White River, IN – Find a 24 Hour Dentist
White River is packed with many different shopping, entertainment, and dining experiences for you to enjoy. You do not have time for tooth pain, but whether you are visiting or purchasing a home, you may eventually find that you do need to see a dentist. Fortunately, there are many options for dentists in White River.
The team at emergencydentistsusa.com wants you to have the information you need available at your fingertips, so we have compiled a list of local White River dentists and specialists. All you need to do is view the list we created and choose a dentist that meets your needs. If you are in a rush, call our toll-free hotline now.
Our team members are trained to help you when you call into our hotline and we will help you identify a nearby dentist or specialist that can help you. We will schedule your first appointment for you as well and provide you with directions to the office. We do recommend that you have your ID, copayment, list of current medications, and insurance card available. We also recommend that you arrive about 15 minutes prior to your appointment too.
Emergency Dental Office White River, IN
If you are in need of a dentist in the White River area, you will be happy to know that there are many available providers. You can find general dentists, cosmetic dentists, endodontists, oral surgeons, implantologists, and more. Typically, when you have a toothache, you will visit a general dentist first. If he or she cannot provide you with the procedure you need, you will then be referred to a specialist.
Walk-in dental clinics – walk-in dental clinics offer dental visits without the hassle of making an appointment or waiting days or weeks to see the dentist.
Emergency 24-Hour Dental Clinics – this type of dental clinic has a dentist available 24-hours per day and seven days per week.
After Hour Dentists – an after hour dental clinic offers services outside of the standard 9 a.m. to 5 p.m. office hours. After hour dental clinics often include weekend or evening appointments.
White River Family Dental
Phone Number: 317-881-4726
Address: 1638 W Smith Valley Road, Suite B, Greenwood, IN 46142
Website: www.greenwoodcosmeticdentist.com
Doctors: Dr. Jim Heck
Description: At White River Family Dental, we are prepared to see the entire family right here in our office. We place a focus on the aesthetics of your smile to ensure that you have a lovely and beautiful smile for life. Some of the procedures we offer in our office include implants, dentures, veneers, crowns, and more. Call now to schedule your appointment.
Mon 8:30 AM – 5:00 PM
Tue 7:30 AM – 1:00 PM
Wed 7:30 AM – 1:00 PM
Thu 8:30 AM – 5:00 PM
Fri Closed
White River Dental
Phone Number: 812-645-9485
Address: 2549 Jonathon Moore Pike, Columbus, IN 47201
Website: www.wrdental.com
Doctors: Dr. Aaron Strickland, DDS
Description: White River Dental offers you the opportunity to receive quality dental care in a comfortable and state of the art office. Our dentist is not only compassionate, but he cares about your smile. Whether you want to whiten your smile or you want to straighten it out, we will make it happen for you.
Mon 8:00 AM – 8:00 PM
Tue 8:00 AM – 8:00 PM
Wed 8:00 AM – 8:00 PM
Thu 8:00 AM – 8:00 PM
Fri 8:00 AM – 8:00 PM
Wells, Marvel, and Hall Family Dentistry
Phone Number: 765-342-7090
Address: 829 Plaza Drive, Martinsville, IN 46151
Website: www.wellsmarvelandhall.com
Doctors: Dr. Wells, Dr. Marvel, Dr. Hall
Description: Wells, Marvel, and Hall Family Dentistry is ready to provide you and your entire family with the dental care you need. We specialize in your overall dental health and also cosmetic procedures to ensure a beautiful smile. From crowns to veneers, we will make sure your smile is worth a million bucks.
Mon 8:00 AM – 5:00 PM
Tue 8:00 AM – 5:00 PM
Wed 8:00 AM – 5:00 PM
Thu 8:00 AM – 5:00 PM
Fri 8:00 AM – 5:00 PM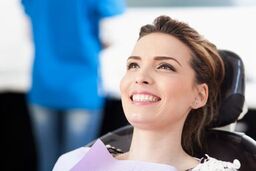 24 Hour Emergency Dentist White River
If you have tooth pain that has lasted you more than a couple of hours, it is best to have it checked out by an emergency dentist. You never know what type of problem may be causing the pain and it can be something serious such as a dental abscess or infection. If you have tooth pain caused from an accident such as a car crash, you should visit the local ER first to ensure you do not have any serious injuries or broken bones.
Before you visit a new dentist in White River, you should take a moment to make sure that the dentist has active licenses and certifications. To do this, you should visit the Indiana Dental Association website and perform a search of the dentist's name. You can also inquire in the dentist's office about his or her licenses and certifications. Typically, dentists will hang this information in the reception area.