Helping Thousands of People Each Year Find Dental Services
Emergency dental surgery, cavities, general dental care.
Find immediate help, no insurance required.
Get relief from chipped, cracked or lost teeth, abscesses or toothaches.
Fort Wayne, IN Emergency Dental Clinics
We specialize in Fort Wayne Emergency Dentistry:
Click to go to list of Dentists
To find an emergency dentist in Fort Wayne, IN, simply call our 24 hour emergency dental referral service hotline. The operators are standing by to help you find an after hours dentist in Fort Wayne with the least amount of complications. We provide a referral service to urgent care dentists because they are not always able to keep their phone lines operating 24 hours a day, but they are looking to help you as one of their new patients!
I hate to admit it, but I put dental problems off until they become an emergency. And so I was very glad to find Emergency Dentists USA because they made finding a dentist I could get into very easy when my minor toothache became a major toothache!
Emergency Dental Listings In Fort Wayne, IN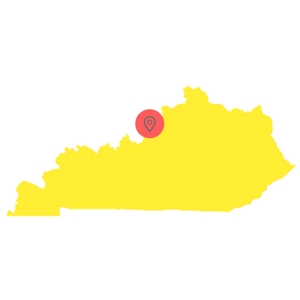 Being able to count on a dentist's office that is open on Saturday or Sunday is not always something you will find easily at a moment's notice.  Not unless you have invested some time and reviewed who is out there, where they are located, and what exactly what they are able to do for you.  We have tried to help you with some of this time consuming legwork and encourage you to bookmark our website as it may serve as a valuable resource to you in the future.
---
Emergency Dentists USA Referral Service Fort Wayne
Phone Number: 1 (855) 401-2701
Address: Connected With Various Dental Offices across Fort Wayne
Doctors Multiple
Description Call to be connected with the perfect dentist for you. Fort Wayne is a large city and we have the connections to find a dentist to fit your needs, and can get you an appointment immediately. You can get emergency dental help in Indiana fast.
---
Lakewood Family Dental
Phone Number: (260) 399-1333
If Closed: Call 1 (855) 276-1128 and let our Operator help you find an emergency dentist.
Address: 4512 Parnell Ave, Fort Wayne, IN 46825
Website: lakewoodfamilydentalfortwayne.com
Description: One of the most helpful things about this clinic is their willingness to be open on Saturdays! During the week you can visit in between 9AM and 6PM, and testimonials claim that they are professional, courteous, and well-mannered. Don't let the sudden pain of an emergency or otherwise aching tooth keep you down for the entire night, and pay this clinic a visit today.
Office Hours:
Monday: 9 am to 6 pm
Tuesday: 9 am to 6 pm
Wednesday: 9 am to 6 pm
Thursday: 9 am to 6 pm
Friday: 9 am to 6 pm
Saturday: 8 am to 2 pm
Sunday: Closed
---
Ueber & Friedrich Dentistry
Phone Number: (260) 440-7547
If Closed: Call 1 (855) 276-1128 and let our Operator help you find an emergency dentist.
Dentist: Dr. Ueber and Dr. Friedrich
Address: 7215 Engle Rd, Fort Wayne, IN 46804
Website: ufdentistry.com
Description: This general dental practice in Fort Wayne was begun in 1998, and have been serving the community with a strong passion and legacy of care ever since. You may have sudden bleeding, a tooth knocked loose, or some other emergency situation: this is a location and a staff that you can definitely trust. You can even receive care here on a Saturday for emergencies, as they are open from 8 AM until 2PM.
Office Hours:
Monday: 9 am to 5 pm
Tuesday: 9 am to 5 pm
Wednesday: 9 am to 5 pm
Thursday: 7 am to 7 pm
Friday: 9 am to 5 pm
Saturday: 8 am to 2 pm
Sunday: Closed
---
Fort Wayne Dental Group
Phone Number: (260) 432-3459
Dentist: Brent Mutton DDS, Kevin Wright DDs, Matthew Creech DDS & Sarah Hagee DDS
Address: 7202 Engle Rd, Fort Wayne, IN 46804
Website: fortwaynedentalgroup.com
Description: Open late until 7PM during weeknights for your convenience, this Fort Wayne dental clinic is a great choice for everything from standard checkups to emergencies like the need for an extraction or a tooth tath was suddenly knocked out. With a state-of-the-art facility and the compassionate care of their staff, this is one practice that you can trust with the dental health of your whole family.
Office hours:
Monday: 7 am to 7 pm
Tuesday: 7 am to 7 pm
Wednesday: 7 am to 7 pm
Thursday: 7 am to 7 pm
Friday: 7 am to 4 pm
Saturday: Closed
Sunday: Closed
---
Harrison Dental Group
Phone Number: (260) 747-4747
Dentist: David K. Harrison DDS,
Address: 6412 Winchester Rd, Fort Wayne, IN 46819
Website: harrisondentalgroup.com
Description: Harrison Dental Group prides themselves on their affordability, and they will always combine their entire office's efforts to remove obstacles between you and the urgent care you need for your teeth.
Office hours:
Monday: 8 am to 4 pm
Tuesday: 10 am to 7 pm
Wednesday: 8 am to 7 pm
Thursday: 8 am to 5 pm
Friday: 8 am to 12 pm
Saturday: Closed
Sunday: Closed
---
Let's Prepare For Your Fort Wayne Emergency Dentist Appointment
When visiting an emergency dental clinic Fort Wayne, keep in mind that this visit will be very similar to a regular dental visit. You will want to check with the clinic on their payment options and verify if they take your dental insurance.
It's best to arrive 15 minutes before your appointment in case you need to fill out any paperwork.
The emergency dentist that you see will examine you and discuss any types of procedures that are needed and costs associated before treatment begins.
You will want to bring a list of your current medications and any known allergies to the appointment as well.
Emergency Tooth Extraction, Is It Needed?


If you are suffering from continual tooth pain, it could be a sign that the tooth needs to come out. You'll want to visit a dentist in Fort Wayne to be evaluated right away. One reason that a tooth may need to be extracted is if it's damaged or decayed beyond repair.
When this occurs, your doctor will recommend a tooth extraction. The procedure is fairly simple, emergency dentists perform them quite often. First, the doctor will numb the area with either local or general anesthetic. They use a special tooth to extract the tooth and sometimes sutures are put into the gums to close them.
The healing usually takes around 1-2 weeks to fully heal. You will want to make sure you follow all of the after care orders from your emergency dentist, as well as take any prescribed medication.
24 Hour Dentist Fort Wayne Association Info
Thank you for taking advantage of our Fort Wayne Emergency Dentist phone referral service, hopefully, we were able to service your needs and get you an appointment with the next available emergency dentist near you! We recommend using this website: http://www.indental.org/ to check the background of any dentist you may be visiting for the first time.