Helping Huntington Residents Find IMMEDIATE Dental Services Everyday.
Get relief from chipped, cracked or lost tooth
Abscess, toothache, mouth pain
Emergency dental surgery
24 hour services - Includes weekends, nights and holidays

Emergency Dentist in Huntington, NY – Find A 24-Hour Dentist Now
Table of Contents
Trying to find emergency treatment for a dental condition when one strikes can be quite difficult in the moment. It's really not a suitable option to forget about it and hope that the pain goes away, or to wait until the weekend is over to get in with your regular dentist. Waiting unfortunately, can potentially cause your dental issue to only get worse.
Instead, we offer a beneficial solution by providing you with a detailed listing of emergency dentists in Huntington, New York. Our referral service can help save you time and money when trying to find emergency treatment. It's must faster and more convenient than calling each dentist office individually to find out if they offer emergency dental services such as after hour appointments or a walk-in clinic.
Finding A 24 Hour Emergency Dentist in Huntington, NY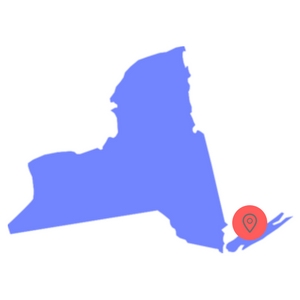 Walk-in dental clinics are dentists offices that allow you to come into their office without an appointment. They offer a variety of options when it comes to treating a dental emergency. Being able to walk into the dentist office without an appointment eases the concern of calling around to find out which dentist may be available to see you for treatment.
After hours dentists are just like your typical dentist office with one big difference, they extend their business hours well beyond the hours of operation. This allows for a more flexible schedule in getting an appointment for those who work during the week, and gives those in need of emergency treatments the ability to get virtually immediate treatment without having to wait for an appointment with your dentist.
Emergency Dentist Listings in Huntington, NY
It's never a good feeling waking up on the weekend and finding out you're experiencing severe dental pain. Most people assume they have to wait until Monday and suffer without relief. However, that's not true! There are many different Huntington emergency dentists who offer after hours and emergency treatment services.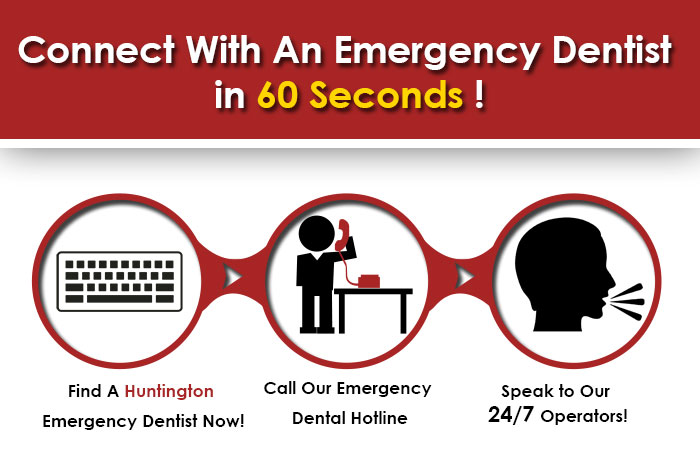 ---
Emergency Dentists USA Referral Service Huntington
Phone Number: 1 (855) 401-2701
Address: Referral Service to number of Dental Offices in Huntington
DescriptionYour stay in Huntington doesn't have to be riddled with massive dental pain, and our staff that mans the emergency hotline does not want you to go through this! If you have a suddenly dislodged tooth, excessively bleeding gums, or other issue, let us do the hard work for you, and we will find an after hours dentist to fix you up.
---
Peter H. Pruden, DDS PC & Associates
Website: drpeterpruden.com
Address: 75 Prospect Street Suite 401 Huntington, NY 11743
Phone: (631) 421-2471
Description:
You are in luck. A weekend dentist in Huntington, NY is somebody you want to know about in the event you need dental care on Saturday or even Sunday. Dr. Peter Pruden is all too happy to take care of your unique oral ER care problem. You only need to reach out to his office staff to get your appointment set up. There is no reason you cannot benefit from a walk in dentist Huntington. The doctor comes with impressive credentials which include a colleague from the American Dental Society of Anesthesiology and the American College of Dentist.
Office hours:
Monday 7:30 am to 7:30 pm
Tuesday 7:30 am to 7:30 pm
Wednesday 7:30 am to 7:30 pm
Thursday 7:30 am to 7:30 pm
Friday 7:30 am to 7:30 pm
Saturday 7:30 am to 3 pm
Sunday – Closed
---
Huntington Bay Dental
Website: huntingtonbaydental.com
Address: 222 E Main St, Huntington, NY 11743
Phone: (631) 425-0300
Description: Huntington Bay Dental is your first stop for a dental clinic right off of East Main, that is open until 8PM during the week, and even open on Saturdays from 8AM until 2PM for those that have the busiest of schedules. You may be looking into the potential for x-ray therapy, the need to have an abscessed tooth looked at, or any other problems: this is one of the best places to come in Huntington for help.
Office hours:
Monday 8 am to 8 pm
Tuesday 8 am to 8 pm
Wednesday 9 am to 8 pm
Thursday 8 am to 8 pm
Friday 9 am to 5 pm
Saturday 8 am to 2 pm
Sunday – Closed
---
Kalmar Family Dentistry
Website: kalmarfamilydentistry.com
Address: 62 Green St, Huntington, NY 11743
Phone: (631) 673-0670
Description: Kalmar Family Dentistry has a reputation for being one of the best in the dental business locally, and they have a penchant for seeing every patient quickly and efficiently. You can schedule an appointment here on Saturdays for your convenience, they are open from 8AM until 12 PM, understanding fully well what a busy schedule can mean for anyone during the week. When things happen such as kids' sporting events, family gatherings, and the weekend at hand, you never know when a dental emergency may arise, and
Office hours:
Monday 8 am to 8 pm
Tuesday 8 am to 8 pm
Wednesday 8 am to 6 pm
Thursday 9 am to 8 pm
Friday 9 am to 5 pm
Saturday 8 am to 12 pm
Sunday – Closed
---
Salvatore J. Tangredi DDS – Cosmetic Dentist Huntington
Website: cosmeticdentisthuntington.com
Address: 84 Green St, Huntington, NY 11743
Phone: (631) 427-2277
Description: Here at the Cosmetic Dentist in Huntington's office, you can get help for dental issues ranging from a full-blown abscess, need for x-ray diagnostics, or just a standard check-up. Don't let your pain go for too long without checking up on it, and see providers in a first-rate clinic today.
Office hours:
Monday 10 am to 7 pm
Tuesday 10 am to 8 pm
Wednesday 10 am to 7 pm
Thursday 8:30 am to 5 pm
Friday 9 am to 1 pm
Saturday 9 am to 2 pm
Sunday – Closed
---
Kay Family Dentistry
Website: kayfamilydentistry.com
Address: 202 E Main St #106, Huntington, NY 11743
Phone: (631) 421-5410
Description: Kay Family Dentistry is a Huntington NY practice that can see to any wide variety of your family's dental needs: X-ray diagnostics, help with problems like an abscess, and any other routine check-up can all be tended to here. Make sure that you trust the best in Huntington for your dental needs, and come to Huntington Family Dentistry soon for expert help and care.
Office hours:
Monday 8 am to 5 pm
Tuesday 12:30 pm to 8 pm
Wednesday 2 pm to 7 pm
Thursday 11 am to 7 pm
Friday 8 am to 12 pm
Saturday 8 am to 1 pm
Sunday – Closed
---
How To Prepare For Your Huntington, NY Emergency Dental Clinic Visit
An emergency dental visit is pretty much the same as a typical dentist visit. The main difference is that they are equipped to see you in a quicker manner and have the ability to perform emergency procedures at a moment's notice when the situation warrants. So preparing for your emergency dental appointment in Huntington, New York is very much like getting ready for a new patient appointment at another medical office.
If you've scheduled an emergency dental appointment try to arrive at least 15 minutes beforehand. This will allow you the opportunity to fill out any necessary paperwork. This early arrival also allows the office staff to prepare the room ahead of time.
You will want to make sure you alert the front staff and the dentist to any allergies you may have to medications. You don't want to end up surprised with an adverse reaction to something you are given. If the thought of going to the dentist strikes up fear or anxiety with you, then you should let them know this as well. They can help to ensure you are more comfortable during your visit and have a pleasant experience.
Quality of Urgent Care Dentists In Huntington, NY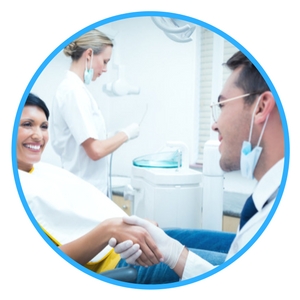 Huntington, New York is one of only ten towns located in Suffolk County. Located only 32 miles away from New York City, putting the town in a keen location for many attractions and services. Not only are there a vast array of entertainment and cultural attractions in Huntingdon, but their healthcare system is top notch as well.
The Heckscher Museum of Art sits atop a popular location in Huntington, surrounded by a variety of vividly colored tulips in the Springtime. Not to far away the Cold Spring Harbor Whaling Museum talks of the town's rich whaling history in the nearby Cold Spring Harbor. You can't forget Cold Spring Harbor State Park. It offers tourists and residents alike a day of hiking on their trails for both the young and old.
The Cold Spring Harbor Laboratory is a hidden gem in Huntington full of rich history and cultural awareness of the town past and present. Target Rock National Wildlife Refuges sits along Long Island nearby Huntington, NY as a site to be seen. Featuring paths in the woods that lead right down to the waterside on the beach. This location is a safe harbor for wildlife creatures.
Huntington Hospital is a nationally ranked hospital in one adult specialty and features 290 beds, making it a medium sized hospital. Despite the hospitals smaller size, there were over 50,000 visits to the emergency room last year along, resulting in 15,448 total admissions. The hospital is also regionally ranked as number nine in the state of New York and number ten in the New York metro region.
Nearby, Northport Veterans Affairs Medical Center is a surgical and general medical center that has received accreditation from the Commission on Accreditation of Rehab Facilities or CARF. Last year over 15,000 patients visited the emergency room resulting in 3,800 admissions last year.
Syosset Hospital is another nearby general hospital that also features a surgical wing. With only 75 beds, it is one of the smaller hospitals locally, but last year over 15,000 patients visited the emergency room, resulting in over 3,800 admissions and 12,467 surgeries.
With the quality of healthcare in the Huntington area, there are many facilities available to find emergency treatment. If you are unable to locate an emergency dentist who is available at the time of your dental crisis, the next best solution would be to go to your local emergency room.
Common 24 Hour Dental Emergencies
There are a few common dental emergencies that a Huntington emergency dentists are qualified to handle. When you find yourself in the middle of the night experiencing a dental crisis, you can breath a breath of fresh air to know that there is someone experienced in handling and treating conditions similar to yours. Remember that each situation is unique and you should contact an emergency dentist in Huntington to find someone to get the proper medical advice from.
Chipped or Broken Tooth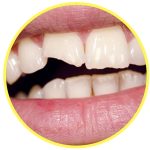 A chipped or broken tooth may not initially cause you any pain. It isn't until the tooth is too severely damaged that the decay hits the nerves that pain may be felt. However, the sharp edges from a chipped or broken tooth can be felt on your tongue and other soft tissues in your mouth. This can cause some pain or at the very least a feeling of discomfort.
This type of dental emergency requires immediate treatment to try to save the affected tooth. The first thing to do is to rinse your mouth out with a salt water solution to remove any bacteria from your mouth. Then you should immediately schedule an appointment with a Huntington, New York emergency dentist.
Knocked Out Teeth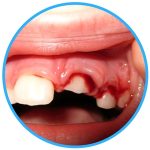 Your teeth are the first thing that many people see when you first meet them. It is possible to save a knocked out tooth, but you must act quickly. One of the biggest concerns with teeth is that they need to stay moist in order to prevent any damage from occurring. The first prevention of this is to try placing the tooth back in place, but you should be sure not to try jamming it in. If the tooth will not fit securely back into place, you can place it into a cup of milk. You will then want to contact a local Huntington emergency dentist to seek treatment immediately.
Objects Caught in Teeth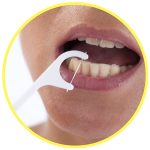 When you have something caught in your teeth, you should first try to use dental floss to remove the stuck object. If you are unable to get it free with the use of dental floss, you should go to a Huntington emergency dentist immediately. Do not try to remove the stuck object with anything sharp.
Tooth Trauma Caused by an Accident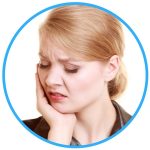 Accidents happen and when they do it's important to learn how to handle these common emergency situations. When you experience tooth trauma from an accident, contact a Huntington emergency dentist to find out what necessary steps you should take to help preserve your tooth and prevent any additional injury and damage from occurring.
Do You Need an Emergency Tooth Extraction?
Dentists always try their hardest to preserve your teeth, but there are sometimes when they are unable to an a tooth extraction is inevitable. When this happens, you should understand that tooth extractions are one of the most common procedures that dentists complete.
One of the most common reasons why a dentist will recommend an emergency tooth extraction is due to an impacted tooth. This commonly occurs when a tooth stops growing in the normal growing pattern. Typically dentists perform an emergency extraction for impacted wisdom teeth.
When teeth begin to decay they can become damaged past the point of saving and repairing them. This is another reason that your dentist may recommend an extraction as well. When you prepare for an emergency extraction you should speak to you Huntington emergency dentist about the options when it comes to being as comfortable as possible. Some dentists use anesthesia that will ensure you are not awake during the procedure, while others use a numbing cream on your gums to ensure you don't have any pain during the process.
Afterwards you can expect to be in a bit of pain and experience swelling for a few days to a week. Your Huntington emergency dentist will be able to prescribe you some pain medication to help with these issues. Additionally, you can apply an ice pack or warm compress on the affected region to help reduce any facial swelling. Pain and swelling are common for the first few weeks but will start to subside as the tissues begin to heal.
Emergency Room Versus Emergency Dentist

There may come a dental emergency when you wonder where you should go for treatment. Most people assume that they should immediately go to the emergency room for treatment. That usually happens because an emergency room is the one place that multiple conditions can be treated.
An emergency dentist is much more qualified to handle the conditions that involved a broken or chipped tooth, a dental abscess and even a knocked out tooth. Injury to your soft tissues may sometimes need to be treated in emergency room. They are better equipped to handle blunt traumas.
If you suffer from a chronic illness or immune condition your dental emergency may also be better treated within your local emergency room.You can contact one of your local Huntington emergency dentists to find out how best to proceed. Sometimes if the trip to the emergency room is considered to be an emergency that is better handled at your local dentist's office, you may be turned away. Determining what the best method of treatment is can help to save you time and money.
FAQ
Are electric toothbrushes better than manual brushes?
Electric toothbrushes offer adults and children alike a better more effective way to clean their teeth. A manual toothbrush can only get so much bacteria from your teeth, but electric toothbrushes clean up to 80% more bacteria from your teeth. They are a great solution for young children who are unable to brush their teeth properly.
What causes bad breath?
Bad breath can be caused by a variety of things. One of the biggest and most common reasons that people suffer from bad breath is due to trapped bacteria in their mouth. Underlying medical conditions can also be a cause of bad breath.
It's been a long time since I've visited the dentist. What do I need to do?
It's never too late to go to the dentist again. You can contact your dentist immediately to schedule an appointment for a checkup and cleaning. Even if you haven't been to the dentist in quite some time you can still ensure your teeth are properly taken care of by starting the right treatment now.
Why should I have my teeth cleaned twice a year?
While proper brushing and flossing is the best and most effective way to ensure your best oral health, there are just some things that brushing and flossing cannot reach. Having your teeth cleaned by a dentist two times a year can help to get bacteria and food that was not properly reached by brushing and flossing.
How much radiation do I get from a dental x-ray and how does it compare to other medical procedures?
A dental x-ray is considered to be one of the lowest forms of radiation. At 0.005mSV this is less than the amount of a normal day's worth of radiation. When compared to a chest x-ray, which emits 1.00mSv of radiation, you can see how the amount emitted by a dental x-ray is much less.
24 Hour Dentist Huntington Options
Dr. Peter Pruden offers extended hours into the late evening with hours as late as 7:30pm during the weekdays. They also offer hours on Saturdays from 7:30 am until 3pm. This allows for greater flexibility for those who work during the week and others in need of emergency services.
Huntington Bay Dental is open Monday through Thursday until 8pm. On Friday's they are open until 5pm and they even offer Saturday weekend hours until 2pm. From abscesses to an emergency extraction, they are qualified and experienced to handle any type of dental emergency.
Another option for emergency treatment in Huntington is Kalmar Family Dentistry which offers evening hours until 8pm most evenings during the week. They also offer Saturday hours on weekends until 12 pm to allow for a flexible schedule.
Emergency Dentists USA is a website to be used for only informational purposes and should not replace the advice of a qualified medical professional. Each situation is unique and you should seek the proper medical advice from a qualified professional.
While emergency's tend to happen at the spur of a moment and you are not able to effectively prepare when to expect them, it is still beneficial to try your best to know what types of treatment facilities are available to you when a crisis strikes. Our referral service can help you save time and find out exactly where you can go to seek treatment when you find yourself in a dental emergency.
Who's the best 24 hour emergency dentist in North Hempstead, NY?