Helping Thousands of People Each Year Find Dental Services
Emergency dental surgery, cavities, general dental care.
Find immediate help, no insurance required.
Get relief from chipped, cracked or lost teeth, abscesses or toothaches.
Emergency Dentist Huntsville, TX
No individual is always ready for an emergency. It happens when you least expect it or when you are not ready or least prepared. It's highly responsible and necessary to prepare oneself in a case of emergency, in this scenario we are talking about the relevance of a dentist of urgency. Any individual who has a friend, relative or herself and they experience dental issues once in awhile apparently, understand the discomfort that comes with a toothache the constant pain can keep one awake for the whole night. Huntsville residents are relieved that burden off their backs. This is where the emergency dentist comes in its important to keep contacts of an emergency dentist. Despite the time or your locality a dentist of urgency will always come to rescue.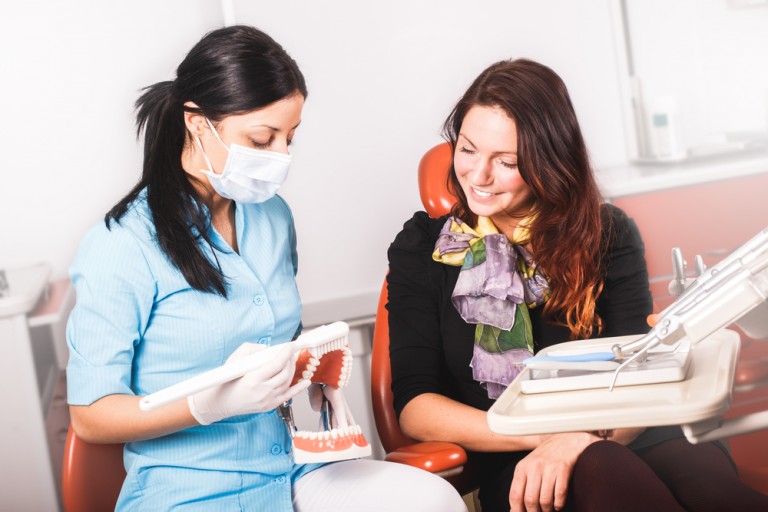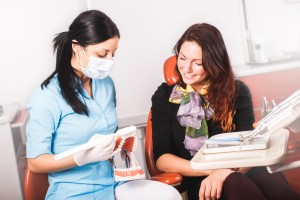 We Help You Find a 24 Hour Dentist in Huntsville
Huntsville residents, men and women, children and senior citizens can all afford a smile. A 24-hour dentist is always available to your exposal. Ready to help out in any dental related issue at any time is it very late in the night or very early in the morning. A 24-hour dentist will always avail them for you. In time of the constant pain from a tooth, discomfort while eating or chewing, sensitivity to hot or cold types of food. An emergency dentist covers all these. One call away and your dental troubles are sorted out. Everyone that has a dental issue which makes their lives or their loved ones in Huntsville can afford a peaceful night.
---
Emergency Dentists USA Huntsville Referral Service
Phone Number: Click to Call:
Address: Our Referral Service to Various Dental Offices across Huntsville
Doctors Multiple
Description Call our Huntsville referral service Emergency Dentists USA phone number and get connected to an emergency dentist in Huntsville, TX in seconds! We provide a service that will get you to the dentist that fastest and easiest way possible, you can call us 24 hours a day, 7 days a week and it's 100% free!
---
Element Dental and Orthodontics
Dentist: Dr. Jon McCauley
Address: 245 I-45 D, Huntsville, TX 77340
Website: myelementdental.com
Phone Number: (936) 649-8137
Description:
Element Dental and Orthodontics was developed by Dr.Jon McCauley. He is a husband and has four children. Dr.McCauley is highly qualified in his field; he attended Brigham Young University in Hawaii and earned a Bachelor of Science degree in Biology. He also attended Texas A and M University's Baylor College of Dentistry. He is a member of the American Dental Association and Texas Dental Association. He solely started Element Dental and Orthodontics, but he has an excellent team of qualified dentists backing him. Who value oral health and passionately attend to the clients with every skill to tackle the dental problem presented. In Element Dental and Orthodontics there are various services offered including; General Dentistry, Orthodontics, Lasers, Oral surgery and restoration. The listed services have more options into them all these provided to care for the oral health and give everyone a smile they deserve.
Office hours:
Monday 9 am to 6 pm
Tuesday 9 am to 6 pm
Wednesday 9 am to 6 pm
Thursday 9 am to 6 pm
Friday 9 am to 6 pm
Saturday 9 am to 6 pm
Sunday – Closed
---
Family Dentistry of Huntsville
Dentist: Dr. Danny English and Jason Koranek DDS
Address: 2703 Montgomery Rd, Huntsville, TX 77340
Website: familydentistryofhuntsville.com
Phone Number: (936) 295-3709
Description:
Family Dentistry of Huntsville was started in 1995.It has been serving the Huntsville community in dental care since then. Just as the name itself refers to the dental clinic, Family Dentistry of Huntsville is a family of dental practice comprised of an excellent team. The team is highly qualified and skilled in the practice being led by the two pioneers of the dental clinic Dr. Danny English and Jason Koranek. They are always ready to serve all individuals to their level best. Family Dentistry of Huntsville offers various oral health services including; General Dentistry services, Cosmetic Dentistry, Restorative Dentistry and much more. All your dental care needs are served less than one roof.
Office hours:
Monday 8 am to 5 pm
Tuesday 8 am to 5 pm
Wednesday 8 am to 5 pm
Thursday 8 am to 5 pm
Friday 8 am to 5 pm
Saturday – Closed
Sunday – Closed
---
Be Ready for Your Emergency Dental Huntsville
For any Huntsville resident seeking emergency dental care should be prepared thoroughly. The purpose is to make the process run smoothly in the Emergency Dental care. When attending any Dental care clinic close to you in Huntsville bring the necessary papers. The required documents are insurance papers.It's also highly advisable to call in advance to confirm if they are willing to take the insurance. Remember to carry money to pay for the appointment. A driver comes in handy when one has undergone tooth extraction procedure or is required to undergo Emergency tooth extraction in Huntsville. Sedation and discomfort that comes with tooth extraction might interfere with one's judgment. Therefore it's safe to be driven home. But do not worry yourself in this time bring what is recommended and your emergency will be handled properly by the Emergency Dental in Huntsville.
Choosing the Right Walk in Urgent Care Dentist in Huntsville
Whenever you happen to have a dental emergency, and you are in Huntsville, or you leave in the surroundings, keep in mind there are primary care dentists in Huntsville TX, who are willing to take care of your urgent need. Everything dental care in Huntsville is possible there is Walk-in dentist in Huntsville. They are there to ensure your family oral health is observed, by availing themselves for you. It's okay to have doubts if you are finding yourself questioning the competence and qualifications of the dentist taking care of you; it's responsible for looking them up. The dental clinics named above in Huntsville TX can be checked using the local dental society website for Huntsville. This helps you validate the dental clinic of choice in Huntsville. The dentist is also registered with the American Dental Association. The level of education in the field can help one determine the competency of a dentist. Huntsville has a well qualified dentist, and you can quickly look them up. You don't have to fear about jeopardizing your health because you are in the right hands.
Medically Fact-Checked & Written by Our Dental Editorial Team
You can read more about our editorial guidelines by clicking this link and learn more about the Emergency Dentists USA editorial team here.