Helping Thousands of People Each Year Find Dental Services
Emergency dental surgery, cavities, general dental care.
Find immediate help, no insurance required.
Get relief from chipped, cracked or lost teeth, abscesses or toothaches.
Jackson, MS Emergency Dental Offices
We specialize in Jackson Emergency Dentistry:
Click to go to list of Dentists
Emergency Dentists Jackson, Mississippi
The search for an emergency dentist in Jackson doesn't have to be difficult. Dental emergencies seem to happen at the most inconvenient times and are extremely time sensitive, so it's important that you find care as quickly as possible. Emergency Dentists USA is here to help you find care. We have an emergency telephone line that you can call, 24 hours a day, 7 days a week plus an extensive directory of emergency dentists in Jackson, MS.
Emergency Dentists USA was full of helpful information when I was experiencing intense tooth pain. I called their hotline and was able to get an emergency dental appointment scheduled near my home in Jackson.
Emergency Dental Listing Information for Jackson, MS
We can help you find the right dentist for your dental emergency. Here is our list of emergency dentists in Jackson.
---
Emergency Dentists USA Referral Service Jackson
Phone Number: 1 (855) 401-2701
Address: Referral Service to Various Dental Offices across Jackson
Doctors: Multiple
Description Call to be connected with the perfect dentist for you. Jackson is a large city and we have the connections to find a dentist to fit your needs, and can get you an appointment immediately. You can get emergency dental help in Mississippi fast.
---
Affordable Dentures
Address: 128 Riverview Dr, Flowood, MS 39232
Telephone:(601) 871-0283
If Closed: Call 1 (855) 276-1128 and let our Operator help you find an emergency dentist.
Website: affordabledentures.com
Description: Get your dentures repaired quickly at an affordable cost.
Office Hours
Monday 7:15am – 4:30pm
Tuesday 7:15am – 4:30pm
Wednesday 7:15am – 4:30pm
Thursday 7:15am – 4:30pm
Friday 7:15am – 4:30pm
Saturday Closed
Sunday Closed
---
Kool Smiles Dentist
Address: 4463 N State St, Jackson, MS 39206
Telephone:(601) 500-7676
If Closed: Call 1 (855) 276-1128 and let our Operator help you find an emergency dentist.
Website: mykoolsmiles.com
Description: Emergency pediatric dentistry in Jackson, Mississippi
Office Hours
Monday 8am – 5pm
Tuesday 8am – 5pm
Wednesday 8am – 5pm
Thursday 8am – 5pm
Friday 8am – 5pm
Saturday 9am – 2pm
Sunday Closed
---
Mid-South Dental Center Of Jackson PA
Address: 5685 MS-18, Jackson, MS 39212
Telephone:(601) 373-2404
Website: midsouthdentalcenter.com
Description: Preventative, cosmetic, and surgical dental care is available.
Office Hours
Monday 7:30am – 5pm
Tuesday 7:30am – 5pm
Wednesday 7:30am – 5pm
Thursday 7:30am – 5pm
Friday 7:30am – 12pm
Saturday Closed
Sunday Closed
---
Lakeland Dental Care
Address: 11 Lakeland Cir, Jackson, MS 39216
Telephone:(601) 981-8166
Website: lakelanddentalcare.net
Description: Provides emergency care to Jackson and surrounding communities
Office Hours
Monday 7am – 5pm
Tuesday 7am – 5pm
Wednesday 7am – 5pm
Thursday 7am – 5pm
Friday Closed
Saturday Closed
Sunday Closed
---
Preparing for your Jackson, MS Emergency Dental Appointment
An emergency dental clinic provides services such as x-rays, routine fillings, and cleanings.
Before you go to your appointment it will be best to gather any recent dental records that you have. This will help your dentist decide the best treatment for your dental emergency. It's also best to arrive at your appointment 15 minutes early to fill out any paperwork.
Also, be sure to check with the office staff ahead of time to be sure that they can accept your dental insurance and payment methods. If you don't have insurance, it's best to ask if any payment plans are available for your treatment.
If you have any anxiety at the dentist, let the emergency dental staff know so they can make any necessary accommodations to help you be comfortable at your appointment.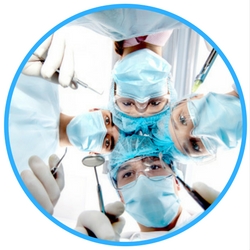 Common 24 Hour Dental Emergencies
Dental emergencies are common which means that dental clinics are equipped to handle most conditions.
Common dental issues include broken teeth, lost fillings, toothaches, and infections. We will discuss some of these common emergencies and some home treatments you can try to help alleviate any pain while you wait for your dental appointment.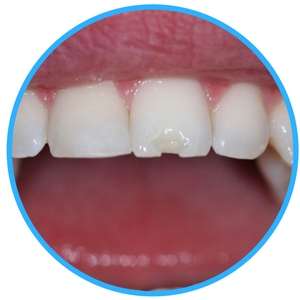 Chipped Tooth
People chip their teeth all the time so dentists are able to easily fix them.
If you've chipped or broken your tooth, you should rinse your mouth carefully to remove any pieces remaining in your mouth. Then, try to locate the chipped part of your tooth and place it in a small cup of milk to bring to your dentist.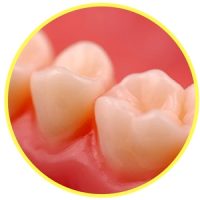 Use a cold compress on the outside of your mouth, cheek, or lips to reduce swelling and pain. Apply a moistened piece of gauze to any area of the mouth that's bleeding.
Lost Crown or Filling
Lost crowns and fillings can be fixed easily as well. If you've lost one of yours, try locating it and then rinse your mouth with warm water. Be sure to cover your tooth with dental cement or gauze to keep it protected until your emergency appointment.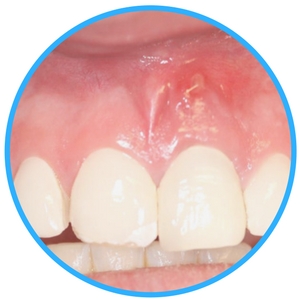 Tooth Abscess
A tooth abscess is a serious dental infection that needs to be handled immediately. If you see any small, pimple like bumps on your gums, call our hotline right away. An abscess can spread quickly and lead to more serious issues if left untreated.
Do You Need an Emergency Tooth Extraction?
In some cases, you may need an emergency tooth extraction. If there is any tooth decay that has led to infection or if your teeth are impacted your dentist may decide to extract your tooth.
It's important that teeth that need extracting are done as soon as possible before the condition worsens.
It takes about two weeks to heal from a tooth extraction and pain will be controlled with painkillers if needed. You are encouraged to rinse your mouth with warm salt water to help with healing.
Emergency Room Versus Emergency Dentist

It's also important that you know whether you should visit the emergency room or emergency dentist for your injuries. If you've experienced any type of head trauma, you need to head to the emergency room right away. They will be able to provide you with the proper treatment and ensure your safety. If your injuries are solely mouth related, an emergency dentist will be able to treat you better.
Jackson, Mississippi Dental Association Information
While you search for an emergency dentist in Jackson, there are many resources available to help guide your search and be confident in your decisions.
Visit the American Dental Association website at https://www.ada.org/en to double check that the dentist your choosing is licensed and certified. They also provide other great resources for dental care.
You can also visit the Mississippi Dental Association at https://www.msdental.org/ for dentists specific to your state. Any information you may need on dental care in Mississippi will be available on their website.
Finally, don't forget about our services at Emergency Dentists USA. We are available 24/7 and can help you find the perfect emergency dental care you're needing.
---
Medically Fact-Checked & Written by Our Dental Editorial Team
You can read more about our editorial guidelines by clicking this link and learn more about the Emergency Dentists USA editorial team here.