Helping Las Vegas Residents Find IMMEDIATE Dental Services Everyday.
Get relief from chipped, cracked or lost tooth
Abscess, toothache, mouth pain
Emergency dental surgery
24 hour services - Includes weekends, nights and holidays

Emergency Dentist in Las Vegas – Find A 24-Hour Dentist Now
We specialize in Las Vegas Emergency Dentistry:
Click to go to list of Dentists.
Table of Contents
With a growing population of over 600,000 people, it can be tough to find the right emergency dentist when you are experiencing a toothache or other dental emergency. Emergency Dentists USA provides a comprehensive listing of emergency dentists in Las Vegas, making it simple to choose a dentist who suits your needs no matter what time of the day or night. This listing includes 24-hour dental clinics along with dentists who offer after hours care in the evenings and on weekends.
Navigating Emergency Dentists USA is much easier than traveling the busy streets of Las Vegas frantically searching for an open dental clinic when you are feeling the pain of a cracked tooth or a broken bracket. This website makes it simple to choose a walk-in dental clinic with a dentist who can see you right away, even without an existing dental appointment. Emergency Dentists USA provides all of the information you need to get your dental emergency treated on your schedule.
Finding A 24 Hour Emergency Dentist in Las Vegas, Nevada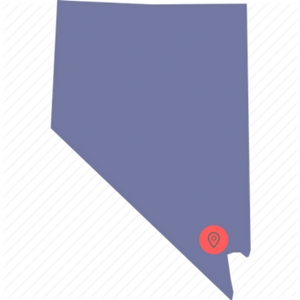 There are many types of emergency dental clinics in the city of Las Vegas, with hours designed to suit your emergency dental needs. Choosing the right emergency dentist is simple when you use Emergency Dentists USA.
• Walk-in dental clinics – this type of clinic provides dental services on a walk-in basis. This makes it simple to get emergency dental care without waiting for days or even weeks for an appointment.
• Emergency 24-Hour Dental Clinics – these types of clinics offer dental care 24-hours per day with evening and weekend hours. An emergency 24-hour dental clinic is a one-stop location for all of your dental needs, no matter what time of day.
• After Hours Dentists – dentists who offer after hours dental care are open late into the evening or on weekends to provide services for patients who are unable to make an appointment during standard business hours. In Las Vegas, there are emergency dental clinics with after hours appointments as late as 7 p.m. Some of these offices also provide office hours on Saturdays and Sundays.
Emergency Dentist Listings in Las Vegas, Nevada
Emergency Dentists USA is an excellent resource for finding the right dentist to suit your current needs. Browse through the listed dental offices to choose a clinic that is open right now, or select a dental office that provides office hours that fit into your schedule. Call the Las Vegas Emergency Dentists USA hotline to get assistance in choosing the right dental clinic right now.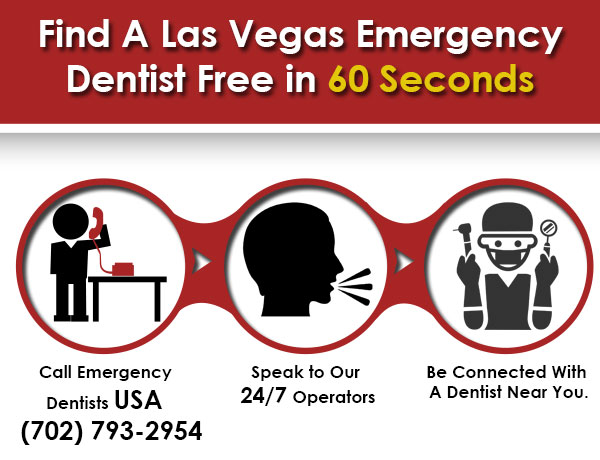 ---
Emergency Dentists USA Referral Service Las Vegas
Phone Number:
1 (855) 401-2701
Address: Connected To Various Dental Offices across Las Vegas
Doctors Multiple
Description This is a national directory that has Las Vegas weekend dental care options. Call our hotline and in just a couple of minutes, you will have more information about the dentists that offer services after hours in your area. Easily find Nevada emergency dentists with our service.
---
Access Emergency Dental Care
Number: 702-319-4734
If Closed: Call 1 (855) 276-1128 and let our Operator help you find an emergency dentist.
Office: 2585 S. Jones Blvd, Ste 1 Las Vegas, NV 89146
Website: www.dentalemergencies.com/
Description: This is the number one choice for emergency dental care in Las Vegas, a city that has appreciated their dedication to commitment and attention to medical detail that they offer. Here you can obtain digital x-rays, root canals, extractions, service for temporary crowns, denture repairs, replacement of fillings, and you can usually get in for a same-day appointment. Here in Las Vegas, it can be a bit difficult to find a dentist that is open 7 days a week, even though much of the city itself is. They recognize that customers don't want to sit in crowded emergency rooms, and the office's flagship office in DC taught them much about satisfying customers who are in a persistent hurry. They are a great choice if you're looking for a Saturday dentist in Las Vegas, and they even have Sunday dentist hour as well! A great place to find emergency dental care with or without insurance.
Monday 9am to 5pm
Tuesday 9am to 5pm
Wednesday 9am to 5pm
Thursday 9am to 5pm
Friday 9am to 5pm
Saturday 9am to 5pm
Sunday 9am to 5pm
---
Las Vegas Smile Center
Phone Number: 702-433-6825
If Closed: Call 1 (855) 276-1128 and let our Operator help you find an emergency dentist.
Address: 6600 West Charleston Suite 103 Las Vegas, NV 89146
Website: www.lvsmilecenter.com
Doctors: Dr. Afshin Arian
Description: This Las Vegas emergency dentist that provides services to help with dentures, root canals, veneers, tooth extractions and more at an affordable price.
Monday & Wednesday: 9:00 AM – 6:00 PM
Tuesday & Thursday: 8:00 AM – 5:00 PM
Friday: By Special Appointment
---
Urgent Dental
Phone Number: 702-228-1106
Address: 500 E Windmill Ln, Las Vegas, NV 89123
Website: www.urgentdentalusa.com
Doctors: Dr. Atwood
Description: This dentist in Las Vegas NV understands the anguish dental issues can cause you, that's why we're here to help you. We have the latest technology and are commitment to quality urgent dental dental healthcare to relieve your pain quickly. We provides services such as implants, wisdom tooth extractions and emergencies.
Monday 9.00 AM to 5.00 PM
Tuesday 9.00 AM to 5.00 PM
Wednesday 9.00 AM to 5.00 PM
Thursday 9.00 AM to 5.00 PM
Friday 9.00 AM to 5.00 PM
Saturday with evening and Sunday appointments available by appointment
We also have doctors on call 24/7 for all your dental emergencies
---
Unversity of Nevada Emergency Dental Clinic
Number: 702-895-3011
Office: 4505 S. Maryland Pkwy. Las Vegas, NV 89154
Doctors: Dr. Lorenzo H. Bethea
Website: www.unlv.edu/dental/clinics/emergency
Description: This prestigious school of dental medicine does offer 24-hour care, and the institution as a whole is committed to increasing access to quality health care for all residents, and makes a large difference by serving nearly 60,000 patients annually. There are separate clinics available at 3 different locations within the city of Las Vegas, and every site is close to public transportation. When you crack, dislodge, or are otherwise worried about an infection within a tooth, these scholars bound for greatness are some of the best individuals to look over you oral health concerns, and make sure that you are seen quickly.
24-hour emergency care through the UNLV School of Dental Medicine
---
Dr. Azimi DDS
Number:702-759-0005
Office: 701 E. Charleston Blvd.Las Vegas, NV 89104
Doctors: Dr. Azimi
Website: www.drazimi.com/
Description: Dr. Azimi offers limited hours that are useful for setting up an urgent care dental visit in Las Vegas. But you can get help from their dental office on Mondays up til 7pm, as well as Wednesdays up to 7pm. There are no weekend dentist office hours however so you'll need to pick one of the other listings to get help on a Saturday or Sunday.
Monday 10am – 7pm
Tuesday 7am – 3pm
Wednesday – 10am –7pm
Thursday – 7am – 3pm
Friday – 8am – 3pm
---
Summerhills Dental
Number: 702-363-8655
Office: 2261 N Rampart Blvd Las Vegas, NV 89128
Doctors: Dr. Azimi
Website: www.summerhillsdental.com
Description: The Summerhills Dental office gives you a great opportunity to find a walkin dentist in Las Vegas at least from Monday to Thursday each week. You can see that they have hours from 7am til 7pm from Monday to Thursday. Being open 12 hours during the week like that is extra ordinary for a dentist. That's what makes The Summerhills clinic a great option for a Las Vegas after hours dentist.
Office Hours
Monday to Thursday 7:00am – 7:00pm
Friday 8:00am – 4:00pm
---
Las Vegas Dental Group Emergency Services
Number: (702) 323-0820
Office: 2701 W Charleston Blvd Las Vegas, NV 89102
Doctors: Dr. Nicholas Maffeo
Website: http://www.lasvegasdentalgroup.com/emergency-dentist/
Description: When you are either on vacation or here in Las Vegas to begin a new career, the realization that a newly found dental pain is taking control of your life and well-being is not an easy one to stomach. Some of the symptoms that let you know you are facing a dental emergency or late night problem are a tooth knocked out, a broken tooth, facial swelling, a very dull toothache, and bleeding of the gums. This is a very well-ranked office for those who are looking to find quick relief from skilled professionals, and they are standing by now to help you.
Driving Directions
---
How To Prepare For Your Las Vegas, NV Emergency Dental Clinic Visit
A visit to the emergency dental clinic is just like visiting your regular dentist office. Most emergency dental clinics offer a variety of services including simple x-rays and fillings along with more comprehensive exams, dentures, and implants.
Gather your important dental records prior to your visit to the emergency dental clinic. If you have recent dental x-rays, bring them with you to your appointment. The emergency dentist may take new x-rays for comparison.
Try to arrive approximately 15 minutes prior to the dental appointment so that you have plenty of time to fill out the necessary paperwork. Bring your dental insurance card and your identification to the appointment.
Make sure that your new dentist accepts your form of payment. Most emergency dental clinics take cash and many credit cards. If you require a payment plan for your dental services, speak to the office staff regarding your options prior to seeing the dentist.
Ensure that the emergency dental clinic accepts your dental insurance. This can save you a substantial amount of money when you choose a dentist in your insurance network.
If you have allergies to any type of medication, let the dental office staff know prior to your visit. Bring a list of your current medications to the dental appointment.
Do you have intense dental anxiety or fear? If you are frightened of a dental appointment, the office staff can help to relieve your anxiety.
Quality of Urgent Care Dentists In Las Vegas, Nevada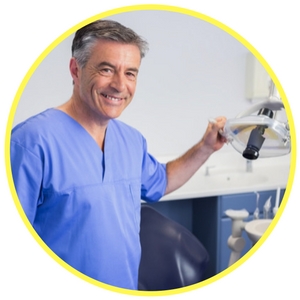 A visit to "Sin City" is an exciting adventure that tops the bucket list for well over 40 million visitors each year. From the world famous Vegas Strip to the unforgettable scenery of the Red Rock Canyon national parks, Las Vegas has something for every single visitor. The brightest spot on the planet when viewed from outer space, Las Vegas invites everyone to enjoy the bright lights and the big city.
Getting hit with a toothache while on that Las Vegas adventure does not have to wreck the good times. Las Vegas is known more for its delicious food, fun shows, and outrageous resorts than for its excellent medical care, but this "oasis in the desert" does have some high quality hospitals with emergency departments that are open 24-hours per day to treat everything from a broken ankle to severe tooth pain. When care is not available at a dental clinic in Las Vegas, the emergency room is definitely the best choice for a fast resolution to that dental problem.
The top hospitals in Las Vegas include Sunrise Hospital and Medical Center, Southern Hills Hospital and Medical Center and St. Rose Dominican Hospitals at the San Martin Campus. Each of these facilities offer access to 24-hour emergency care with an emergency room physician standing by to attend to painful dental problems like cracked teeth or even an abscess. Hospitals with emergency rooms are a good choice for patients who suffer from a dental emergency that comes from a car accident or sports trauma. Unfortunately, most emergency room physicians are not trained to handle tooth repairs, so a visit to a Las Vegas dental clinic is usually required following treatment at the emergency room.
The quality of medical care in Las Vegas is not considered to be the best in the United States, but great efforts are being made to improve healthcare in the "gambling capital of the world." The variety of emergency dental clinics in the city means that you have plenty of options when it comes to selecting excellent dental care, even in an emergency situation. Las Vegas has walk-in dental clinics along with 24-hour and after hours emergency care facilities that make it simple to get the dental services that you require no matter when your emergency begins.
Common 24 Hour Dental Emergencies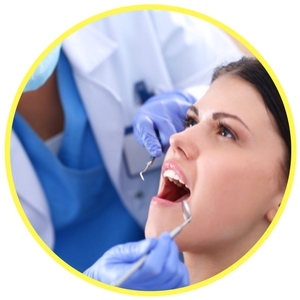 There are a variety of common 24-hour dental emergencies that can crop up on your visit to Las Vegas. Luckily, Emergency Dentists USA offers an excellent list of dental clinics to provide care while you remain in the city. Some common dental emergencies include:
Abscess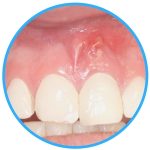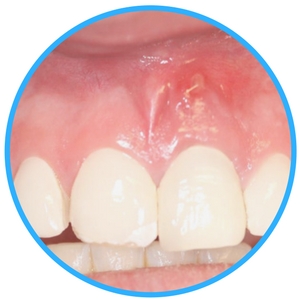 An abscess is a type of infection that usually occurs around the tooth's root or in the space that lies between the teeth and the gum. The abscess is a serious health issue because it causes damage to the tissue that surrounds the teeth, and the teeth themselves. Rinsing the mouth with a solution of warm saltwater can help to draw the pus from the infection towards the surface and may relieve some of the pain. Untreated, the infection may spread to other parts of the body, including gums, teeth, and even bone. An abscess is generally quite painful and requires immediate attention from a Las Vegas urgent care dentist.
Soft Tissue Injuries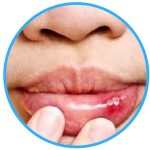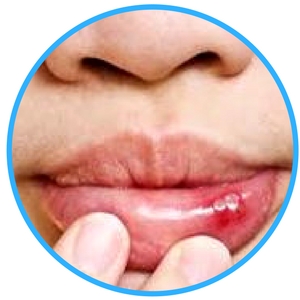 Soft tissue injuries are another type of common dental emergency often arising from an accident or fall. Begin treatment by rinsing the mouth with warm saltwater and pressing a moistened teabag or piece of gauze against any area of the mouth that is bleeding to control the blood flow. A cold compress held to the outside of the mouth or cheek will relieve swelling and help with any pain that is experienced. If the bleeding is difficult to control or will not stop, it is important to see your Las Vegas emergency dentist as soon as possible for treatment.
Emergency Toothache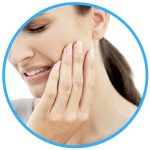 A toothache is extremely painful and is probably the most common cause of an emergency dental visit. The pain from a toothache could be caused by debris caught between the teeth, a broken tooth, or even an infection of the gums or teeth. Rinsing your mouth with warm saltwater and flossing to remove anything caught between the teeth is a good start when managing a toothache. If your mouth has swelling, you can use a cold compress to relieve this symptom and to soothe the pain. A toothache should be evaluated by a Las Vegas emergency dentist as soon as possible in order to determine the cause and start treatment.
Chipped or Broken Tooth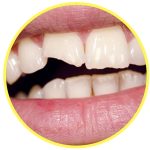 A chipped or broken tooth is definitely no fun, especially when you are on your vacation in Las Vegas. If you can save the pieces of your tooth, gather them together and rinse them carefully. Rinse the inside of your mouth with water and apply gauze to any areas that are bleeding. Use a cold compress to reduce swelling on the outside of the mouth, and to help to relieve any pain. Visit your Las Vegas emergency dental clinic as soon as possible to repair the chipped or broken tooth. Delaying the visit can cause additional damage to the tooth, especially if you are eating.
Do You Need an Emergency Tooth Extraction?
An emergency tooth extraction is a scary experience if you do not know what to expect. You might need a tooth extracted because of damage due to decay or an injury. In most cases, an extraction that is accomplished quickly requires less pain medication and fewer antibiotics than an extraction that takes place once an infection occurs. The time that it takes to heal completely from an extraction is generally one to two weeks when it is accomplished in a timely manner. Waiting too long means the time to heal increases, along with the pain.
When the dentist prepares to extract a tooth, he or she will generally take a set of x-rays to get an idea of the tooth's health. The area surrounding the tooth is injected with a local anesthetic. A general anesthetic can also be used depending on the situation. A special tool is used to pull the tooth out of the gum, or the tooth is broken into smaller pieces and then extracted. Gauze is placed into the hole where the tooth was located, or in some cases the gums are stitched closed using a type of material that dissolves over time. Complete healing usually occurs within one to two weeks of the procedure.
Emergency Room Versus Emergency Dentist

Sometimes a visit to the emergency room is just what you need when you are experiencing a dental emergency, especially if you were involved in a car accident or have a sports injury. The ER visit will ensure that the damage to your tooth is the only medical issue you are facing, and often the physician can alleviate your pain with medications. Unfortunately, an ER physician is not a dentist and cannot repair teeth during your emergency room visit. You are most often referred to an emergency dental clinic for follow up after that ER visit.
The emergency room visit is generally quite expensive, making a trip to an emergency dental clinic less costly in many cases. An ER may have a long wait, and a walk-in dental clinic makes it simple to avoid sitting in a waiting room for hours. If your dental emergency does not stem from an accident or injury, the emergency dental clinic can provide the best care at the best price.
FAQ
What should I do if my tooth gets knocked out?
If your tooth gets knocked out, find the tooth and save it by grasping it by the crown rather than the root. Rinse the tooth with water, but avoid using soap or chemicals. Rinse your mouth with water to remove any debris or blood. Place the tooth back into the socket and apply pressure. If you are unable to replace the tooth, carry it with you to the dental clinic in a cup of milk or Save-A-Tooth.
I have severe mouth pain, do I need to see an emergency dentist or should I wait?
If you have severe mouth pain it is important to see an emergency dentist as soon as possible. The longer you wait to seek treatment, the more likely it is that you will require extensive treatment. Waiting to see the dentist might also cause your dental visit to be more expensive and to require a larger amount of medications like painkillers or antibiotics.
What is plaque and why is it bad?
Plaque is a very soft and extremely sticky type of film that contains millions of bacteria. The bacteria feed on sugars that are left on the teeth from the foods that you eat and improper brushing. Acid is produced by the bacteria, and it eats away at the enamel that protects your teeth and causes cavities. Plaque hardens into tartar that causes gum disease.
What causes bad breath?
Bad breath is most often caused by the bacteria that feeds on food particles left in your teeth after you eat. Bad breath may also be caused by smoking, dry mouth, poor dental hygiene, certain types of medications and even infections that are in your mouth or teeth. In many cases, brushing and flossing your teeth regularly will decrease your bad breath.
What is a root canal?
A root canal is a dental treatment in which the damaged interior area of the tooth (the pulp) is removed and then replaced with an inert material. During the process, the dentist will begin by taking an x-ray of the tooth. The area is numbed, and then a hole is made in the tooth to remove the pulp. The tooth is then filled and sealed so that it is no longer painful.
24 Hour Dentist Las Vegas Options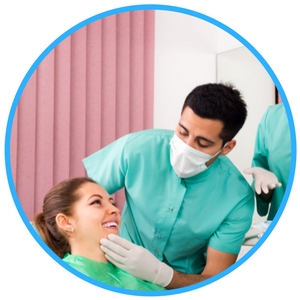 Las Vegas is a spectacular city for tourists and residents alike. A huge variety of entertainment options makes it one of the most visited of all cities on the planet, and there are plenty of options for 24-hour dental help while you are enjoying the shows, the cuisine and the unforgettable lights of the Vegas Strip.
There are 24-hour dental clinics with dentists standing by to treat your toothache or fix your lost filling no matter when it happens. Walk-in clinics and after hours dental clinics are also found in Las Vegas, so there is never an excuse for missing that much-needed dental appointment. Emergency Dentists USA offers a great selection of 24-hour dental clinics like the University of Nevada Emergency Dental Clinic, walk-in dentist offices including Summerhills Dental, and after hours dental clinics like Access Emergency Dental Care, in a single location, making it simple for you to choose the right dentist for your situation.
When you pick a dentist to treat your dental emergency, it is always a good idea to ensure that he or she is licensed and board certified. You can verify this information online at the American Dental Association website located at: http://www.ada.org/en. You can also find information on local dental offices on the Nevada Dental Association's website at: http://www.nvda.org/, or on the Las Vegas Dental Association website at: http://lvimplant.com/lvda.html. Each of these pages shares information regarding the certifications and the licensing of the dental office that you choose.
The Emergency Dentists USA website is designed for informational purposes only. The information provided on this website should never be used to replace the actual advice of a medical professional. If you are having an emergency and are unable to reach a dentist, call 911 or proceed to the nearest emergency room to ensure immediate response and safety.