Helping Thousands of People Each Year Find Dental Services
Emergency dental surgery, cavities, general dental care.
Find immediate help, no insurance required.
Get relief from chipped, cracked or lost teeth, abscesses or toothaches.
Little Rock, AR Emergency Dental Offices
We specialize in Little Rock Emergency Dentistry:
Click to go to list of Dentists
Unless you have done some pre-planning, finding a 24-hour emergency dentist in Little Rock, Arkansas can be a hard task when facing a dental emergency.  However, Emergency Dentists USA has you covered.
We have after-hours dentists in your area, waiting to assist with whatever emergency you may face. You can take a second to scroll through our listings below or pick up the phone and call our 100% free referral service and let our staff do the work for you!
Wonderful service and it's free! Emergency Dentists USA's staff does a fantastic job helping you find a local emergency dentist and it only takes seconds! I would recommend them to all of my friends and family.
Finding A 24 Hour Emergency Dentist in Little Rock, AR
In Little Rock, it can be difficult to find the right dentist for your emergency unless you know what you are looking for. There are several options ranging from 24 hour clinics to after-hours clinics.
Kool Smiles is a great choice if you are looking for an after-hours clinic as they are open until 7 PM most weekdays and also have Saturday hours to better serve their patients. Arkansas Family Dental is also a great choice as they allow walk-ins and state they perform emergency services the same day if necessary.
Unfortunately, 24-hour clinics are not available in Little Rock, however, there are emergency rooms that are open 24 hours a day that you can visit if you are not able to find an emergency dentist that is open when you need it.
Little Rock, Arkansas Emergency Dental Clinics
If you are facing a dental emergency and do not know where to turn, please scroll through our listings below. If you find a dentist that looks good to you, just give them a call and set up an appointment. It's that easy!
---
Emergency Dentists USA Referral Service Little Rock
Phone Number: 1 (855) 401-2701
Address: Referral Service to Various Dental Offices across Little Rock
Doctors Multiple
Description: Call us today to find the perfect emergency dentist in Little Rock for whatever your situation may be. We make the process simple by maintaining a relationship with thousands of dentists throughout the nation. Call today, speak to the operator 24 hours a day, 7 days a week, and make an appointment with a dentist near you! Easily find Arkansas emergency dentists with our service.
---
Arkansas Family Dental
Phone: (501) 683-8886
If Closed: Call 1 (855) 276-1128 and let our Operator help you find an emergency dentist.
Website: https://arkansasfamilydental.com/
Address: 13600 David O. Dodd Road Little Rock, Arkansas 72210
Description: Here at Arkansas Family Dental, emergency services like fillings, extractions, and appliance repairs can be performed the same day for your convenience. They have after hours until 7 PM four days a week, making them a great choice for an emergency dentist in Little Rock!
Office Hours:
Monday 8 am to 7 pm
Tuesday 8 am to 7 pm
Wednesday 7:30 am to 7 pm
Thursday 7:30 am to 7 pm
Friday 7:30 am to 4 pm
Saturday – Closed
Sunday – Closed
---
Kool Smiles
Phone: (501) 588-7406
If Closed: Call 1 (855) 276-1128 and let our Operator help you find an emergency dentist.
Website: www.mykoolsmiles.com/AR/dentist/little-rock
Address: 2000 S University Ave, Little Rock, AR 72204
Description: Kool Smiles in Little Rock has a staff that is fully experienced in many different areas of dental practice. You may be in need of x-ray diagnostics, a quick check-up, or even be in need of an aching tooth that has to be looked at. Kool Smiles is open on Saturdays, where you can see them from 9AM until 2PM for anything that may sneak up on your during the weekend hours with yourself or your family.
Office Hours:
Monday 9 am to 6 pm
Tuesday 9 am to 6 pm
Wednesday 9 am to 6 pm
Thursday 9 am to 6 pm
Friday 9 am to 6 pm
Saturday 9 am to 2 pm
Sunday – Closed
---
Mangan Dental Group
Phone: (501) 666-1188
Website: mangandental.com
Address: 2011 N Van Buren St, Little Rock, AR 72207
If Closed: Call 1 (855) 276-1128 and let our Operator help you find an emergency dentist.
Description: The staff at Mangan Dental Group is known for their ability to provide stellar care and the ways in which they go above and beyond for the patients. This dental clinic is known to be a standout business in the area!
Office Hours:
Monday 7 am to 5 pm
Tuesday 7 am to 5 pm
Wednesday 7 am to 5 pm
Thursday 7 am to 5 pm
Friday – Closed
Saturday – Closed
Sunday – Closed
---
Aspen Dental
Phone: (501) 404-0529
Website: https://www.aspendental.com/
Address: 11414 W. Markham St., STE A Little Rock, AR 72211
Description: Aspen Dental offers free exam and x-rays for new patients. They also say they can accommodate walk-in emergency situations and offer same day appointments.
Office hours:
Monday 8 am to 6 pm
Tuesday 9 am to 7 pm
Wednesday 8 am to 6 pm
Thursday 8 am to 6 pm
Friday 8 pm to 1 pm
Saturday – By appointment only
Sunday – Closed
---
How To Prepare For Your Little Rock, AR Emergency Dental Visit
-When visiting a Little Rock emergency dentist for the first time, you'll want to arrive 15 minutes early if at all possible, in order to fill out paperwork
-You'll want to bring your ID, insurance card and any x-rays or past medical records if necessary
-Check with the emergency dental clinic before you go to verify what payments they accept and if they accept your specific type of dental insurance
-Let the emergency dentist know if you are allergic to any medications just as you would at any doctor visit
-If you suffer from dental anxiety, let the staff know so they can take extra measures to make sure you are comfortable
Common Dental Emergencies
There are many dental emergencies one can face in a lifetime. Some of the most common include broken braces or wires, chipped or broken tooth, loose or lost crown, knocked out teeth and abscesses. Below we discuss some of these common dental emergencies and some at home remedies you can try while waiting to get in to see a Little Rock emergency dentist.
"When you arrive at a new clinic, there's plenty of paperwork that's part of the mandatory documentation. Try to arrive as soon as you can to allow a time cushion to provide everything that's requested."
Abscess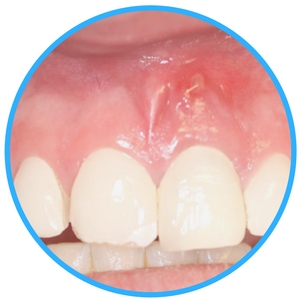 An abscess is a type of infection that occurs between the teeth or in the soft tissue of the gum below the teeth. Left untreated, this infection can spread to the bones of the jaw and other soft tissue areas in your mouth. Rinsing your mouth several times with salt water will help to draw the pus that is created by the infection toward the surface of the tissues. This is a true dental emergency and you should contact your emergency dentist in Little Rock as soon as possible for treatment.
Broken or Loose Braces & Wires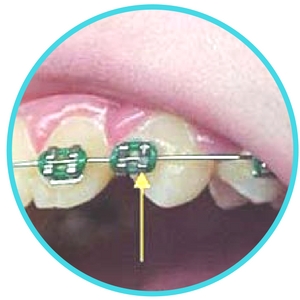 Broken braces can detach from the tooth, or the wires can actually break. If the broken wire is causing you pain, use the eraser end of a pencil and push the broken wire into a more comfortable position. You can also cover the sharp end of the wire with a cotton ball or a bit of orthodontic wax to protect your mouth. Do not remove the braces that are broken.
Loose or Lost Crown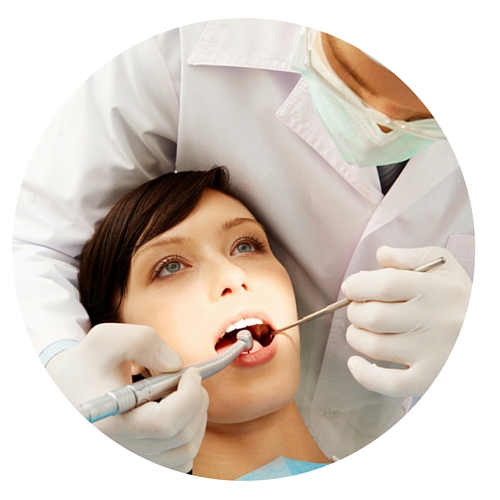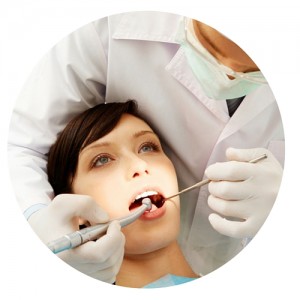 If the crown has come off your tooth, clean it gently with water and fill it with an over-the-counter dental cement or denture adhesive. Place the crown over the tooth if possible but do not force it on. Left unprotected, the tooth that was under the crown could continue to decay and become quite painful. You'll want to visit an emergency dentist in Little Rock right away if you are facing a lost crown so that they are able to make the necessary repairs.
Emergency Room Vs Emergency Dentist


If you suffer from an accident, sports injury, or fall it is best to visit the emergency room first to verify there are no other injuries except to your teeth. The emergency room can only perform an exam and prescribe pain medication if necessary. They are not dentists and will not be able to perform any dental work on you.
If you experience a dental emergency such as a broken tooth, lost crown, or abscess, you should visit a Little Rock emergency dentist. They are able to get any dental work that's necessary completed for you. Visiting an emergency dentist vs the emergency room will also save you money in the long run as the emergency dentist will cost less and will be able to complete all necessary work on you at the time of the visit.
Medically Fact-Checked & Written by Our Dental Editorial Team
You can read more about our editorial guidelines by clicking this link and learn more about the Emergency Dentists USA editorial team here.