Helping Louisville Residents Find IMMEDIATE Dental Services Everyday.
Get relief from chipped, cracked or lost tooth
Abscess, toothache, mouth pain
Emergency dental surgery
24 hour services - Includes weekends, nights and holidays

Emergency Dentist in Louisville, KY – Find A 24-Hour Dentist Now
Table of Contents
Trying to locate a dentist in Louisville, Kentucky after typical office hours can be difficult, especially when you are unfamiliar with where to find after hours dentist offices, or 24-hr emergency dentists.
The good news is, you don't have to spend countless hours calling around to find someone, we've done the work for you. We have made it more convenient and hassle-free by providing you with a list of the available emergency dentists in Louisville. You can easily locate a reputable 24-hour dentist that you can trust.
Whenever a dental emergency comes up, you need to be prepared. When the weekend comes up and you find yourself in pain and unable to get ahold of your normal dentist, we are here to help. You want to be able to quickly and easily find the relief you need through the proper treatment. You can do this by calling our referral service to provide you with a list of emergency dental clinics and 24-hr dentists in Louisville, Kentucky.
Finding A 24 Hour Emergency Dentist in Louisville, KY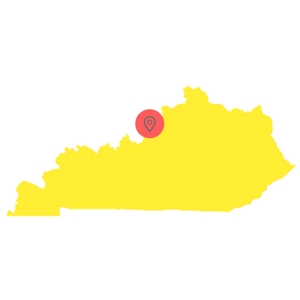 24-hr Emergency Dentist: No matter when your emergency arises, you can find a reputable dentist in no time. A 24-hour dentist offers you the ability to get seen almost immediately any time of the day or night.
After Hours Dentist: Sometimes your schedule isn't flexible to work with traditional office hours. After hours dentists allow you to schedule an appointment when it's most convenient to you. Not only do they allow for better flexibility in your schedule but they also provide additional office hours to give another option for any dental emergencies that arise.
Walk-In Clinic: A walk-in clinic allows for exactly what the name entails, you can walk in without an appointment to see a dentist during office hours. Sometimes these clinics also offer later hours into the evening or on the weekends for added convenience. The benefit of a walk-in clinic is you don't have to wait to schedule an appointment to get in, so when you are experiencing a dental emergency you can head right there and get seen by a qualified dentist without an appointment.
Emergency Dentist Listings in Louisville, KY
Don't be left out in the cold and unprepared when an emergency rises. Instead of scrambling around and wasting precious time calling around to find out who is open, use our referral service to get answers fast.
Here is a detailed list of emergency, 24-hour and after hours dentists that offer services in Louisville, Kentucky. You can review the listings below to locate a dentist or clinic near you so that you can familiarize yourself with where to go when an emergency arises. Don't spend anymore time wondering if you'll ever find a 24-hour emergency dentist near you.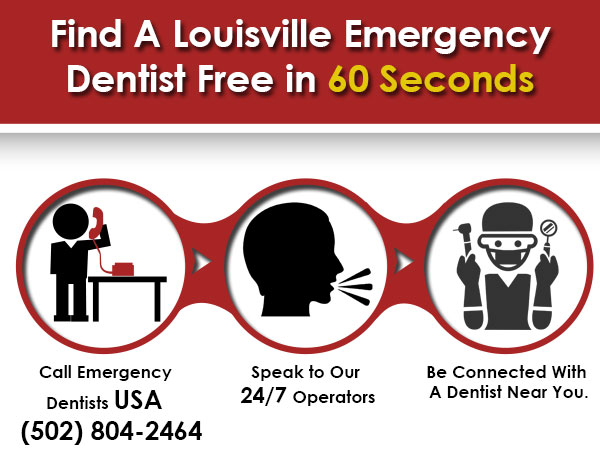 ---
Emergency Dentists USA Referral Service Louisville
Phone Number: 1 (855) 401-2701
Address: Connected To Various Dental Offices across Louisville
Doctors Multiple
Description When you call this number above, you will be connected with a Louisville emergency dentist. You will have the opportunity to choose from a few of them, so don't think you'll only get one from this call. Some people will just take any 24 hour dentist they are given, while others want to research the one they see first. You can do that with the urgent care dentists below. A great place to find emergency dental care with or without insurance. Easily find Kentucky emergency dentists with our service.
---
Urgent Dental Care Louisville
Number: 502-491-0054
If Closed: Call 1 (855) 276-1128 and let our Operator help you find an emergency dentist.
Office: 2010 South Hurstbourne Parkway, Louisville, KY 40220
Doctors: Dr. Brown
Website: www.urgent-dentist.com/
Description: Here at this very valuable clinic, emergency patients from Louisville, Cincinnati, and Florence are the regional focus, and this local office provides the best dose of help for those that are experiencing urgent tooth pain, yet are told they may not be able to see the dentist for up to a few weeks. One great feature of this location at the urgent location is a very cutting edge laboratory in house for diagnosis, and they will work with many different kinds of dental insurance while having the ability to schedule appointments 24 hours a day.
Mon-Sat: 9 AM – 10 PM
Sun: 11 AM – 5 PM
---
Premier Dental Care
Number: 502-253-9675
If Closed: Call 1 (855) 276-1128 and let our Operator help you find an emergency dentist.
Office: 12563 Shelbyville Road Louisville, KY 40243
Doctors: Dr. Pour-Ghasemi
Website: www.louisvillepremierdentalcare.com/
Description: The dentists at Premier Dental Care provide emergency dental services at a time when your patience may be worn thin: dental pain is one of those sensations that holds many businessmen and families prisoner as it wreaks havoc on your daily schedule. If you need a same day cleaning, root canal for an aching tooth, or an extraction of a pesky number that has been bothering you for some time, this is one Lousiville clinic that will provide you star studded service. Located in the EastGate Shopping Center next to Kroger, this is an example of a local clinic that truly cares, and has your best interest at heart.
Call us any time for your 24 hour Emergency Dental needs!
---
Dr. Brown's Urgent Dental Care
Number: 502-491-0054
Office: 2010 S. Hurstbourne Pkwy Louisville, KY 40220
Doctors: Dr. Brown
Website: www.special.whas11.com/healthyliving/urgentdental/
Description: This is an urgent dental care clinic that is open Monday through Saturday, and prides themselves on being a real walk-in clinic. Dr. Brown had the idea for this location that helps those in need no matter what time of day, and he opened this practice after retiring from a very full career. There are usually two doctors on staff here, so your need for a root canal, extraction, x-ray consultation or plan to have complete oral health in the near future won't have to wait long. Those who have reviewed this location claim that no one is more caring than the doctors here, and anyone traveling through the area will consider them a great option to see a dentist when you know that something is drastically and urgently wrong with your oral health. If you're looking for a Sunday dentist in Louisville, this is going to be your best bet.
Open EVERYDAY for your dental emergencies!
Monday – Saturday 9:00 a.m. – 10:00p.m.
Sunday 11:00 a.m – 5:00p.m.
---
ImmediaDent
Number: 502-276-8950
Office: 3946 Taylorsville Road Louisville, KY 40220
Website: www.immediadent.com/
Description: Immidiadent offices are open from 9am til 9pm, 7 days a week. They offer Saturday dentist hours in Louisville as well as being open on Sunday. This office is truly an emergency dental office and you're definitely going to find an appointment if you give them a call.
Open 7 days a week from 9am – 9pm
---
Kubek Family Dentistry
Number: 502-587-6131
Office: 455 South 4th Street Suite 950c, Starks Building, Louisville, KY 40202
Website: www.dentistdowntownlouisville.com/
Description: Kubek Family dentistry is a great, well cared for office with a family environment. The staff are trained professionals and will treat you with courtesy throughout your visit. You'll find the weekday hour are limited to within the 9 to 5 business day, but they do offer hours on Saturday.
Monday – 9 am to 5 pm
Tuesday – 9 am to 5 pm
Wednesday – 9 am to 5 pm
Thursday – 9 am to 5 pm
Friday – 9 am to 5 pm
Saturday – 9 am to 1 pm
---
Winning Smile Dental Center
Number: 502-969-9897
Office:5417 Robbs Lane Louisville, KY 40219
Website: www.perfectwinningsmile.com/
Description: This dentist, Winning Smile Dental Center offers somewhat limited hours. However you will find that you can reach their office on weekdays Monday and Wednesday til 6pm, as well as Tuesday until 7pm so you can been seen by an after hours dentist on weeknights.
Mon: 9am – 6pm
Tue: 9am – 7pm
Wed: 9am – 6pm
Thu: 9am – 1pm
Fri: 9am – 2pm
---
Gerlach Family Dentistry
Phone Number: (502) 244-0333
If Closed, Call (855) 286-9817 and get an emergency dentist appointment through the operator.
Address: 11900 Shelbyville Rd. Louisville, KY 40243
Website: www.gerlachfamilydentistry.com
Doctors: Dr. H.V. "Chip" Gerlach, Jr. D.M.D.
Description: This 24 hour dentist likes to be referred to as Chip. He is a family dentist, so you can bring your children when they have dental problems. He is a weekend dentist open on Saturdays and Sundays in Louisville. Go to his website at www.gerlachfamilydentistry.com to learn more about his experience in the area.
---
How To Prepare For Your Louisville, KY Emergency Dental Clinic Visit
One of the most important things to remember when you are preparing for your first emergency dental visit in Louisville, Kentucky is that these visits are just like a trip to your traditional dentist. The biggest difference you will notice is that these dental offices have the ability to provide you with urgent dental care and treatments faster than other offices.
It's always best to be prepared with all the proper paperwork like your dental records, current insurance as well as an updated form of identification. Having all this available with you at your visit will help to speed up your appointment.
Even though it's an emergency visit, if you can arrive at least 15 minutes early so you can fill out any paperwork required. Even though you weren't necessarily prepared for this dental emergency to occur, you will still want to know how you will be paying for it should they not accept your form of insurance.
Similar to all other medical appointments, you will want to inform the dentist and staff of any allergies you have. Emergency dental treatments often times require the use of antibiotics or pain medications. Because of this, you don't want to be surprised with an adverse reaction due to an allergy. If you've experienced anxiety in the past at the mere thought of going to the dentist, you will also want to inform the office staff of this. They can help to prepare ahead of time to make you more comfortable during your visit, and help ease your nerves.
Quality of Urgent Care Dentists in Louisville, KY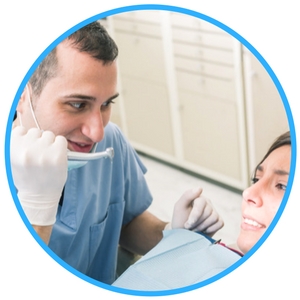 Louisville is the largest city in the state of Kentucky and the 30th largest city in the United States. Home to many cultural events throughout the year, including the widely known Kentucky Derby, Louisville offers residents and tourists alike many opportunities to see the beauty the city has to offer.
The Western portion of the city is known by locals as "Museum Row", here many of the city's most popular museums such as the Kentucky Science Center, the Muhammad Ali Center, and the Speed Art Museum are all located. The Frazier History Museum has three floors of just exhibits, plus an education center that attracts locals and tourists.
Many of Louisville's hospital have been ranked as high performing in a variety of procedures and conditions. The medical care in the city is of high quality, providing locals the peace of mind in knowing their health needs are taken care of.
Baptist Health Louisville is rated number one in the city with a high performance rating in 9 separate procedures and conditions. With the capacity of 488 beds, the hospital has served many patients including upwards of almost 53,000 last year alone.
US News has rated Norton Hospital as the number 2 hospital in Louisville. Norton Hospital provides both general and surgical treatment options in Louisville, Kentucky With the capacity to hold 379 patients, last year's data of patient visits is over 31,000. The hospital is ranked regionally in five procedures and conditions.
KentuckyOne Health University of Louisville Hospital offers the metro area of Louisville with the most up to date and recent developments in cancer treatments with their world renowned cancer center and trauma team.
For the younger members of your family, Kosair Children's Hospital in Louisville is the pediatric facility of Norton Healthcare. The hospital is nationally ranked in three children's specialties, and regionally ranked in nine common childhood procedures.
When you find that you are in the need of emergency dental services immediately, a hospital may be the best choice for you to receive dental care, especially when you cannot get a hold of any dentists. Louisville has a variety of established and high ranking hospitals that can provide you with outstanding care and efficient treatment.
Common 24 Hour Dental Emergencies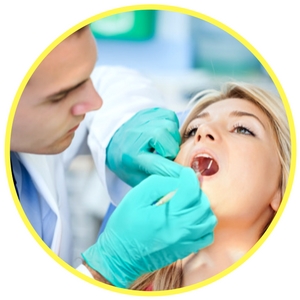 When you are reading through the advice on Emergency Dentists USA, it's important to realize it is not a substitution for actual medical advice. Everyone's situations are unique when it comes to seeing a dentist for an emergency. Therefore, please contact a medical professional for advice.
When you find you are in an emergency situation after traditional office hours at your local dentist, a visit to one of the many emergency dentists in Louisville, Kentucky may be in order. You will be welcomed by the staff in an efficient and friendly manner.
There are many different dental emergencies that may arise. Finding a quality dentist who is available 24 hours a day in Louisville, Kentucky can help get you the best treatment possible for your situation. Here are a few common types of dental emergencies and how the
Abscess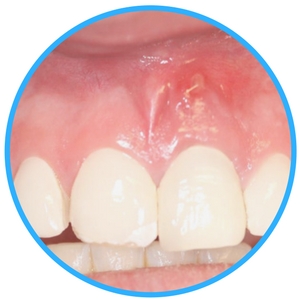 An abscess is considered to be a serious infection. You may find them around the root of your tooth or on your gums. They are considered to be pretty painful and can quickly spread to surrounding tissue and teeth in your mouth. This is why it's important to get them treated as quickly as possible so they do not affect other areas in the body. When they are left untreated, not only will they spread throughout your mouth, but they can also spread the infection through your bloodstream affecting vital organs.
An abscess usually starts as a symptom of tooth decay or damage. Often times if you suffer from gingivitis you may notice an abscess arise. Gum disease and gingivitis make the perfect environment for bacteria to spread and take over and cause an infection.
Symptoms you may notice with a dental abscess include a low fever, pain when you are eating, a foul odor to your breath, redness and swelling on your gums, or an open sore in your mouth. Additionally, you may find that your glands around your jaw will swell.
When the infection from the abscess enters into the center of your tooth, the pup, you will begin to experience some pain. The absence of pain doesn't mean you don't have an infection, especially when you are experiencing some other symptoms associated with a dental abscess. This is why it's important to see a dental professional immediately should you believe you have an infected tooth.
To help alleviate swelling and pain until you are able to see a dentist you can try mixing a salt water solution with 8 oz of water and a teaspoon of salt water together. Rinse your mouth with this solution as it will help to remove some bacteria that may be causing more harm than good.
But it's still important to schedule an appointment with an emergency dentist in Louisville as soon as you can to have the potential abscess examined and treated.
Soft Tissue Injuries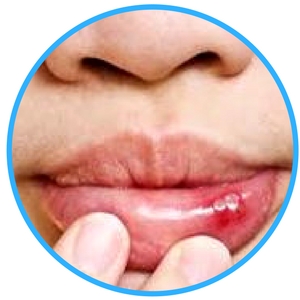 The soft tissue in your mouth is very delicate, because of this they can oftentimes be accidentally injured with a bite to the tongue, gums, lips or cheek. A fall may produce an injury to the soft tissues in your mouth as well.
The soft tissue, when injured, usually doesn't bleed very much, that is why when they do, many people believe the injury might be worse than it really is. To establish the need for emergency care with a soft tissue injury you can rinse your mouth with a salt water solution, and apply pressure to the site of injury to help stop the bleeding.
If you notice you are unable to get the bleeding to subside or pain continues with the injury, you will want to contact a dental professional in Louisville as soon as possible to be seen. Being able to utilize the service of an after hours dentist can help you get the care and attention your injury needs to relieve pain and prevent further damage.
Chipped or Broken Tooth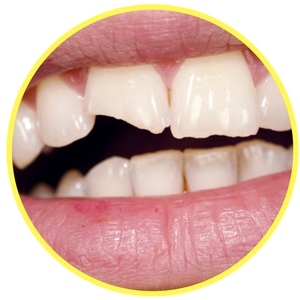 The teeth in your mouth are very strong and durable. But sometimes even the toughest of materials will break. This can happen for many different reasons like a fall, or a decay in the tooth that weakens it's enamel.
When your tooth chips or breaks, it might not produce any pain with it, but you should still be able to feel the crack with your tongue. Minor damage or chips to your teeth usually don't produce much pain, much larger ones however, often times are very painful.
A cracked or broken tooth means you have to make a trip to the dentist. There isn't any way to really treat a cracked tooth at home. Going to see an emergency dentist in Louisville is the only way to ensure your tooth gets the best possible care. There is a possibility that you will be able to save the tooth as long as you get treatment quickly.
Knocked Out Teeth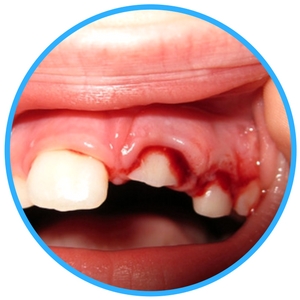 Having a tooth fall out isn't really fun at all. This is considered to be the most serious of dental emergencies when it comes to permanent teeth. However, it's important to note that with proper treatment, the damage can be fixed.
When you have a tooth that has been knocked out, the blood vessels, nerves and surrounding tissues are also damaged. The nerves in your mouth as well as the blood vessels are not able to be repaired, this is why teeth that fall out require a root canal. However, the bone in the tooth can then be reattached to the root when it's back in it's place.
When your tooth falls out, you want to make sure you take extra precautions to handle it. Do not touch the root of your tooth as you can easily damage it. If it's dirty, you will want to rinse it off with milk, do not wash it with a washcloth as you could further damage the delicate tooth.
Remember to keep the tooth moist, placing it back in the socket where it fell from is one of the best ways, but if you are unable to do that you can put it in a container with milk. Be sure to contact an after hours dentist in Louisville right away so that you can get in for treatment to ensure the best possible outcome when it comes to saving the tooth.
Do You Need an Emergency Tooth Extraction?
When people hear the word tooth extraction, it usually causes panic or fear in their minds. A tooth extraction is a simple procedure that is done by a qualified dental professional. It requires that the tooth is removed from its permanent fixture in the bone of the jaw. One of the biggest reasons that many people have to get an emergency tooth extraction is due to an impacted tooth.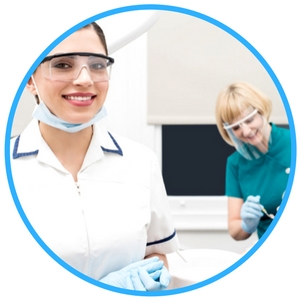 An impacted tooth is one that has shied from the normal growing pattern and has begun to cause pain. This is usually the type of extractions needed for wisdom teeth. Another reason for an emergency tooth extraction is to help provide your mouth with additional room for your teeth to align properly. When teeth become decayed or damaged they may also need to be extracted if they are beyond repair.
It is a good idea to have an extraction as soon as you possibly can when it is recommended to you. If you end up putting off the procedure, due to any reason, it can lead to long-term damage or even an infection. The only way to prevent any discomfort from wisdom teeth is by getting a tooth extraction.
Many patients can get an emergency tooth extraction with only the use of numbing cream over the affected region while others have to go under sedatives such as nitrous oxide to guide them through the process.
Before having it done, you will want to ensure you do not consume any food or beverages hours before the surgery. You will also need to make arrangements to make sure you have someone to drive you home after the procedure is completed.
Once it is completed, some pain and swelling is entirely normal for a few days to weeks. Putting ice packs followed by warm compresses is the best way to help ease any discomfort, soreness or swelling. The initial healing process takes up to two weeks but in order for the restructuring of the bone to take place you can expect it to fully heal in three to six months.
Make sure you follow all instructions provided to you from the dentist to help avoid any further complications and ensure the healing process goes smooth.
DEmergency Room Versus Emergency Dentist

Making the decision on where to seek treatment in regards to a dental emergency can be a tricky one. Sometimes when you are in the midst of the emergency your mind doesn't always process information in an efficient and logical manner. Many people opt to go to the emergency room for a dental emergency treatment because it's the only place they know available during after hours to handle any medical emergencies.
But because there are emergency dentist options available in Louisville, you must take extra care to figure out how to proceed and where to go. When you have an emergency that involves your mouth or face, it may need to be seen in an emergency room of a hospital. Dislocations, fractures and even some soft tissue injuries require emergency care.
If you have a chronic illness or a compromised immune system, seeking treatment in a hospital might be the best option for you. While emergency rooms are fully equipped to handle bleeding injuries and trauma, sometimes your dental emergency does not qualify.
Dentists are specialists in the anatomy of the mouth and can provide you with a better treatment option as well as follow up care if your emergency requires their services.
FAQ
What should I do if my tooth gets knocked out?
A knocked out tooth, referred to as an avulsed tooth by dentists, is one of the most serious dental emergencies that can happen. It's vital to remember that even though this is very serious, you still have the possibility of getting it fixed if you get the appropriate treatment in a timely manner.
When your tooth becomes knocked out, you will first want to make sure you are very careful in your handling of the tooth. Do not ever touch the root of the tooth which is the portion of the tooth on the bottom. This can get damaged fairly easily if you do. If you notice that the tooth appears to be dirty, you can hold it by the top portion, the crown, and rinse it off with milk. Water should be the last resort if no milk is available. Do not wipe it off with any type of fabric as this can also cause damage.
You want to make sure you keep the tooth moist by placing it into a container with milk. Another option if you are able to do so it so place it back into the socket where it fell from. Do not force it in as you can damage it even more, but keeping it in your mouth for moisture while you get to an emergency dentist in Louisville, Kentucky is great way to transport the tooth.
What are my options for replacing a missing tooth?
If you are missing a tooth or multiple teeth, you have a couple different options to replace them. It's understandable that you want to have a full, bright smile. Shiny white teeth are aesthetically pleasing to many people. While it's an appearance issue, teeth have more responsibility than just making your mouth look attractive. They help in chewing, smiling and speaking. Some of these tasks can be difficult to do when you are missing teeth.
One option for replacing a missing tooth or multiple teeth is the use of dental implants. Dental implants are one of the more favorable options among many that can afford it because they secure into the jaw bone with a screw like fixture. This helps to keep the jaw from changing shape and shifting.
Another option is a removable partial denture which is fixed to permanent teeth currently in your mouth and attached with a plastic base. Fixed bridges are another option for replacing a space where a tooth has been lost. It's important to talk with a dental professional on the best option for you.
It's been a long time since I've visited the dentist. What do I need to do?
Even if it's been some time since you saw a dentist, that doesn't mean you cannot go. Getting in and having a dental check up frequently is important to the health of your smile and mouth. Schedule an appointment with a local Louisville, Kentucky dentist as soon as possible to ensure you start a new and beneficial schedule of visiting the dentist on a more frequent basis.
When will my child get his first tooth?
Babies typically have their first tooth come in around the 6 month mark. Sometimes however, not everyone follows this schedule and can develop their first teeth as early as 3 months or as late as 14 months. Many different factors including genetics come into play when it comes to growing your first teeth.
Most children will begin to lose their baby teeth around 6 to 7 years old, starting typically in the order that they came in. Usually around this time, they will also begin to have their permanent, adult teeth come in. This process can take anywhere from ages 6 to age 13.
My child's baby teeth have cavities. Why should they be filled if they're just going to fall out in a few years?
Having your child's cavities filled, even if the decay is in their baby teeth is important to the overall health of their permanent smile. The baby teeth lay the foundation on which their permanent teeth will come into. A cavity is a result of improper tooth care and can come directly from decay in the mouth. This can lead to additional problems such as infections which could very well affect their more permanent teeth. This is why it is important to ensure they are brushing and flossing properly as well as take them to a dentist for the proper care and cleaning of all baby teeth.
24 Hour Dentist Louisville Options
When you are in need of emergency dental treatment in Louisville, Kentucky, Urgent Dental Care can provide you with the ability to get an appointment on a more flexible schedule, 24 hours a day. They offer after office hours on Mondays through Saturdays with evening hours until 10 pm. Sunday they are also open to 5pm in the early evening. This provides you with ample opportunities to get the treatment you need.
Premier Dental Care is a 24-hour emergency dentist in Louisville that gives you the chance to get a same day appointment for efficient and proper treatment of all dental emergencies. Not only do they provide a flexible schedule for those with an emergency but it also makes scheduling checkups easier as well when your working hours don't always line up with office hours.
Dr. Brown's Urgent Dental Care is open every day to assist you with any dental emergencies. They feature evening hours until 10 pm Monday through Saturday and hours until 5pm on Sunday evenings. No matter your dental needs, they are a full-service dental office with the ability to provide prompt and immediate attention and care.
ImmediaDent features hours from 9 am to 9 pm every single day of the week. If you find you are in need of emergency services on the weekend, they may be the dentist for you. Be sure to call ahead just to ensure you can get in, but they do allow walk-ins as well.
Another 24-hour emergency dentist in Louisville is Gerlach Family Dentistry. Even on the weekends on Saturdays and Sunday's the office is open to help provide prompt attention to any dental problems for adults and children alike.
This Emergency Dentists USA portal is a website for information only and should be not used to replace the actual advice of a medical professional. If a patient is having an emergency and cannot reach a dentist, call 911 to assure immediate response and safety.
Instead of waiting until normal operating hours to have your dental emergency seen, you can get immediate attention and treatment by utilizing the services of one of the many emergency dentists in Louisville, Kentucky. Postponing treatment can lead to additional dental problems down the road, which is why it is beneficial to seek treatment right away. If you are unable to get into an emergency dental clinic or dentist office, the next best solution is to go to your nearest emergency room.