Helping Thousands of People Each Year Find Dental Services
Emergency dental surgery, cavities, general dental care.
Find immediate help, no insurance required.
Get relief from chipped, cracked or lost teeth, abscesses or toothaches.
Emergency Dentist Macon, GA
With a nickname like "The Heart of Georgia," the city of Macon truly has much to live up to. Located near the geographic center of the state, Macon is home to over 150,000 residents. The beautiful Georgia weather draws people in while the city itself makes them want to stay. With so many people around it is crucial that the city provides all the necessary services its citizens need.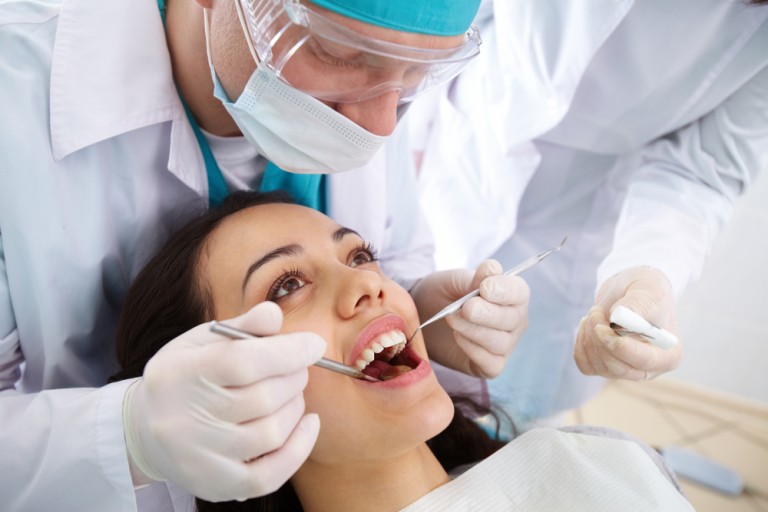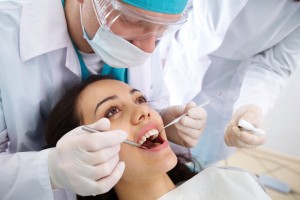 Macon, Georgia offers everything people need to take care of themselves and their families. Emergency dental care is an often sought after, and sometimes difficult to find, service that many people do not think about until they need it. Aside from the typical cleanings and procedures dentists provide, emergency dentists can assist with the needs of people suffering with sudden and unavoidable ailments that cannot wait for an appointment. With services such as these, it is no wonder why so many people find their home in this thriving city.
Find the Best 24 Hour Dentist in Macon
With all the options available in Macon, it is always important to do some research before deciding on which emergency dental office to choose. While many walk in dentists can take average cases, more specialized services can be hard to come by. If a person's regular dentist does not offer the services they require, patients will need to familiarize themselves with other offices. To take some of the work out of researching specific offices, this list will provide information on a few of the most sought after dentists in Macon that offer emergency services.
---
Emergency Dentists USA Macon Referral Service
Phone Number: 1 (855) 401-2701
Address: Our Referral Service to Various Dental Offices across Macon
Doctors Multiple
Description Call our Macon referral service Emergency Dentists USA phone number and get connected to an emergency dentist in Macon, GA in seconds! We provide a service that will get you to the dentist that fastest and easiest way possible, you can call us 24 hours a day, 7 days a week and its 100% free!
---
Kool Smiles of Macon
Dentist: Dr. Ronique Keane-Dawes, DDS
Address: 1386 Gray Hwy, Macon, GA 31211
Website: www.mykoolsmiles.com/GA/dentist/Macon
Phone Number: (844)611-7872
Description:
Kool Smiles of Macon provides all the family services people need to keep their teeth healthy. With the ability and equipment to provide complex oral surgeries and wisdom teeth extractions, the talented dentists at this location will give families the healthy smiles they need. Children are treated general dentistry as well as top of the line pediatric care. Families are always welcome in the office and are always treated with the very best care.
Office hours:
Monday 9 am to 6 pm
Tuesday 9 am to 6 pm
Wednesday 9 am to 6 pm
Thursday 9 am to 6 pm
Friday 9 am to 6 pm
Saturday – Closed
Sunday – Closed
---
Shawn G. Scott, DDS, LLC
Dentist: Dr. Shawn G. Scott, DDS
Address: 3305 Northside Dr, Macon, GA 31210
Website: drshawnscottddsga.com
Phone Number: (478) 477-2521
Description:
Dr. Shawn G. Scott practices a wide range of procedures. With everything from cosmetic to preventative dentistry, Dr. Scott can tackle all the serious problems people have with their teeth. In addition, this office can handle dental restoration. Bridges, crowns, bonding and dentures are among the many procedures this dentist is familiar with. Since opening in 1999, this office has been helping people all over the community.
Office hours:
Monday 8 am to 6 pm
Tuesday 8 am to 6 pm
Wednesday 8 am to 6 pm
Thursday 8 am to 6 pm
Friday – Closed
Saturday – Closed
Sunday – Closed
---
Macon Dentist Office
Dentist: Jermaine Roy
Address: 205 Tom Hill Sr Blvd #8, Macon, GA 31210
Website: macondentistoffice.com
Phone Number: (478) 654-3111
Description:
The skilled doctors at the Macon Dentist Office can help with any ailment people have with their mouths and teeth. Fillings, crowns, and typical cleanings are available as well as the more complicated oral surgeries and root canals. Dentists are always on hand to handle emergency situations. This office also has a user friendly website with directions on what to do in case of certain dental emergencies. With everything a person could need for a good smile, the Macon Dental Office is the place to be.
Office hours:
Monday 8 am to 5 pm
Tuesday 8 am to 5 pm
Wednesday 8 am to 5 pm
Thursday 8 am to 5 pm
Friday 8 am to 5 pm
Saturday – Closed
Sunday – Closed
---
Be Ready For Your Emergency Dental Macon Visit
In any emergency dental care situation, people tend to panic and are unable to think clearly. By having a plan ahead of time, it will make the entire run much smoother. Always call the urgent care office ahead of time. First, explain the situation and see if they prepared. For example, if a person requires an emergency tooth extraction, it is good to double check that this is something the dentist is able to assist with. While on the phone check to see what types of insurance they accept, as well as methods of payment. Before leaving the house take all insurance paperwork along to be sure they have all the information they need at the office. By being thoroughly prepared, the patient and dentist will have a much easier time, and the smiles will return quickly.
Choosing The Right Walk In Urgent Care Dentist in Macon
Deciding on the perfect office for any urgent care situation is often a difficult choice. While all of the offices listed here, as well as others, have top of the line facilities and caring doctors, making sure it is the right fit takes a bit more research. Any dentist can be studied at the local dental society website for Macon. With this site, people have the ability to look into a particular dentist's background to be certain that they are qualified to treat themselves and their families. Macon, Georgia has so much to offer in terms of walk in and urgent care dentistry. All that is needed to find the right one is some easy reading. It is a wonderful city that will keep people smiling beautifully for years to come.
Medically Fact-Checked & Written by Our Dental Editorial Team
You can read more about our editorial guidelines by clicking this link and learn more about the Emergency Dentists USA editorial team here.